Guide to the Rhode Island Commission for Indian Affairs records , 1977-1986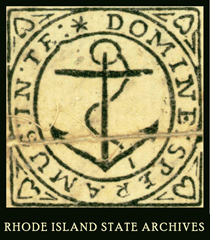 Rhode Island State Archives
Rhode Island State Archives
337 Westminster Street
Providence, RI 02903
Tel: 401-222-2353
Fax: 401-222-3199
email: statearchives@sos.ri.gov


Published in 2009
Collection Overview
| | |
| --- | --- |
| Title: | Rhode Island Commission for Indian Affairs records |
| Date range: | 1977-1986 |
| Creator: | Rhode Island Commission for Indian Affairs |
| Extent: | 3.6 cubic feet other |
| Abstract: | The Rhode Island Commission for Indian Affairs records contains information on the commission's efforts to investigate problems common to persons of American Indian heritage in Rhode Island. |
| Language of materials: | English |
| Repository: | Rhode Island State Archives |
| Collection number: | 1996-68 |
Scope & content
The records of the Commission are primarily arranged by subject and include correspondence, annual reports, by-laws, meeting minutes, reference files, and documentation on activities with various federal and state agencies including The Bureau of Indian Affairs, The Rhode Island Indian Council (proposals and grants), and The Narragansett Tribe (needs assessment questionnaires, land claim settlement). Other records relate to various projects including the Narragansett Tribal Education Project, the South County Project, and the establishment of the Tomaquag Indian Memorial Museum.
Arrangement
Folders are arranged alphabetically by subject. Items are arranged into the following series:
Series 1. Subject Files, 1977-1986
Historical note
The Rhode Island Commission for Indian Affairs was created per Executive Order No. 39, December 7, 1976 within the Department of Community Affairs. Per Public Law 1985 Chapter 181 the Department of Community Affairs was disbanded and the Commission for Indian Affairs came under the jurisdiction of the Department of Human Services. The Commission disbanded as of July 1, 1987, but was officially abolished in 1995 per the Governor's Executive Order (95-8) Abolition of Certain Executive Boards and Commissions. The Commission's purpose was to investigate problems common to persons of American Indian heritage who are residents of this State, both urban and rural. The Commission also provided assistance to Indian organizations and individuals in their dealings with agencies of federal, state, and local government and gaining access to social services, education, employment opportunities, health, housing, civil rights, and other services and programs and their funding.
Access & Use
Access to the collection:
There are no restrictions on access.
Use of the materials:
Researchers are advised that express written permission to reproduce, quote, or otherwise publish any portion or extract from this collection must be obtained from the Rhode Island State Archives. Although the Rhode Island State Archives has physical ownership of the collection and the materials contained therein, it does not claim literary rights. It is up to the researcher to determine the owners of the literary rights and to obtain any necessary permissions from them.
Preferred citation:
Rhode Island Commission for Indian Affairs records, 1996-68, Rhode Island State Archives.
Contact information:
Rhode Island State Archives
Rhode Island State Archives
337 Westminster Street
Providence, RI 02903
Tel: 401-222-2353
Fax: 401-222-3199
email: statearchives@sos.ri.gov

Administrative Information
| | |
| --- | --- |
| ABOUT THE COLLECTION |   |
| Acquisition: | Transferred from Rhode Island Commission for Indian Affairs in 1996. |
| | |
| | |
| ABOUT THE FINDING AID |   |
| Author: | Finding aid prepared by Kate Telford. |
| Encoding: | Finding aid encoded by Kate Telford 2009 March 18 |
| Descriptive rules: | Finding aid based on Describing Archives: A Content Standard (DACS) |
Additional Information
Inventory
---
Series 1. Subject Files
Box 1-3
| | | | | |
| --- | --- | --- | --- | --- |
| Container | | Description | | Date |