Guide to the Station Nightclub Victims' Collection , 2004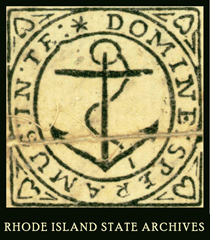 Rhode Island State Archives
Rhode Island State Archives
337 Westminster Street
Providence, RI 02903
Tel: 401-222-2353
Fax: 401-222-3199
email: statearchives@sos.ri.gov


Published in 2009
Collection Overview
| | |
| --- | --- |
| Title: | Station Nightclub Victims' Collection |
| Date range: | 2004 |
| Creator: | Rhode Island. Office of the Governor |
| Extent: | 7.32 cubic feet other |
| Abstract: | The Station Nightclub Victims' Collection is comprised primarily of color photographs and a small amount of memorabilia. |
| Language of materials: | English |
| Repository: | Rhode Island State Archives |
| Collection number: | 2004-08 |
Scope & content
The Station Nightclub Victims' Collection is comprised primarily of color photographs and a small amount of memorabilia. It also includes newspaper clippings, programs and butterflies from the State Fire Remembrance event and a letter from Fran Loszyuski to victims' families and survivors.
Arrangement
The Station Nightclub Victims' Collection is arranged into the following series:
Series 1. Station Fire Remembrance Programs
Series 2. Letter from Fran Loszyuski to Victims' Families and Survivors
Series 3. Clippings
Series 4. Butterflies - Station Fire Remembrance event
Series 5. Oil Painting - Gift of Steve Earl
Series 6. Station Nightclub Victims' memorabilia
Historical note
The Station nightclub fire occurred beginning at 11:07 PM EST, on Thursday, February 20, 2003, at The Station, a nightclub located in West Warwick, Rhode Island. It is considered to be the fourth deadliest nightclub fire in United States history, killing 100 people. The fire was caused when pyrotechnic sparks, set off by the tour manager, Daniel Biechele, of the evening's headlining band, Great White, ignited flammable sound insulation foam in the walls and ceilings around the stage, creating a flash fire that engulfed the club in 5½ minutes. 230 other people were injured and another 132 escaped uninjured.
On May 20, 2003, nondenominational services began to be held at the site of the fire on a monthly basis. Family members and friends gathered to memorialize their loved ones. In June 2003, the Station Fire Memorial Foundation was formed with the purpose of purchasing the property, building and maintaining a memorial. The Foundation continues to hold yearly services on the site, near the anniversary of the fire.
Access & Use
Access to the collection:
No special restrictions unless otherwise specified.
Use of the materials:
Copyright is in the public domain unless otherwise specified. We reserve the right to restrict reproduction of materials due to preservation concerns.
Preferred citation:
Station Nightclub Victims' Collection, 2004-08, Rhode Island State Archives.
Contact information:
Rhode Island State Archives
Rhode Island State Archives
337 Westminster Street
Providence, RI 02903
Tel: 401-222-2353
Fax: 401-222-3199
email: statearchives@sos.ri.gov

Administrative Information
| | |
| --- | --- |
| ABOUT THE COLLECTION |   |
| Acquisition: | Transferred from Sue Stenhouse, Deputy Director, Community Relations, Office of the Governor, State House, Room 112, Providence, R.I. 02903 on March 15, 2004. |
| | |
| | |
| ABOUT THE FINDING AID |   |
| Author: | Finding aid prepared by Kate Telford. |
| Encoding: | Finding aid encoded by Kate Telford 2009 July 27 |
| Descriptive rules: | Finding aid based on Describing Archives: A Content Standard (DACS) |
Additional Information
Inventory
---
Series 1. Station Fire Remembrance Programs
Series 2. Letter from Fran Loszyuski to Victims' Families and Survivors
Series 4. Butterflies - Station Fire Remembrance event
Series 5. Oil Painting - Gift of Steve Earl
Series 6. Station Nightclub Victims' memorabilia