Guide to the Dr. Frederick (Fred) Burke Commissioner of Education speeches , 1969-1974
(bulk 1971-1973)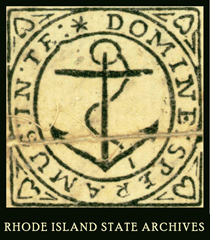 Rhode Island State Archives
Rhode Island State Archives
337 Westminster Street
Providence, RI 02903
Tel: 401-222-2353
Fax: 401-222-3199
email: statearchives@sos.ri.gov


Published in 2009
Collection Overview
| | |
| --- | --- |
| Title: | Dr. Frederick (Fred) Burke Commissioner of Education speeches |
| Date range: | 1969-1974, (bulk 1971-1973) |
| Creator: | Rhode Island. Office of Commissioner of Education |
| Extent: | 1 cubic foot other |
| Abstract: | The Dr. Frederick (Fred) Burke Commissioner of Education speeches are primarily speeches of Dr. Fred Burke made during his time as the Rhode Island Commission of Education for the years 1971-1974. |
| Language of materials: | English |
| Repository: | Rhode Island State Archives |
| Collection number: | 2005-27 |
Scope & content
The records are primarily speeches of Dr. Fred Burke Commission of Education in Rhode Island from 1971-1974. Includes such topics as: Competency Based Teacher Education and Certification; Financing of Public Education; Socialization and the Schools; Public Policy in Education; Reorganization of Education Administration; Humanities and Humanism in Education; and commencement addresses.
Arrangement
The collection is arranged into the following series:
Biographical note
Dr. Fred G. Burke served as the Commissioner of Education in Rhode Island from 1971-1974. Burke was responsible for the eventual state funding of education from the newly instituted income tax (1972) and instituting a statewide salary scale for teachers. In 1974 he was appointed Commissioner of Education in New Jersey by then Governor Brendan Byrne and served until 1982. He became dean of the graduate school at the University of Connecticut and in 1992 became a senior fellow at the Phelps Stokes Fund. Before coming to Rhode Island, Dr. Burke taught political science at Ohio Wesleyan University, Syracuse University and SUNY Buffalo. During that time he traveled to Africa, wrote books on African affairs, was a consultant to the UN Economic Commission for Africa and directed training of Peace Corp volunteers in East Africa.
Access & Use
Access to the collection:
No special restrictions unless otherwise specified.
Use of the materials:
Copyright is in the public domain unless otherwise specified. We reserve the right to restrict reproduction of materials due to preservation concerns.
Preferred citation:
Dr. Frederick (Fred) Burke Commissioner of Education speeches, 2005-27, Rhode Island State Archives.
Contact information:
Rhode Island State Archives
Rhode Island State Archives
337 Westminster Street
Providence, RI 02903
Tel: 401-222-2353
Fax: 401-222-3199
email: statearchives@sos.ri.gov

Administrative Information
| | |
| --- | --- |
| ABOUT THE COLLECTION |   |
| Acquisition: | Transferred from Donated by Ronald L. Becker Head of Special Collections of Rutgers University Libraries, 169 College Avenue, New Brunswick, New Jersey, 08901-1163 on June 8, 2005. |
| | |
| | |
| ABOUT THE FINDING AID |   |
| Author: | Finding aid prepared by Kate Telford. |
| Encoding: | Finding aid encoded by Kate Telford 2009 April 10 |
| Descriptive rules: | Finding aid based on Describing Archives: A Content Standard (DACS) |
Additional Information
Inventory
---
Series 1. Speeches
Includes speeches made by Dr. Frederick (Fred) Burke during his tenure as Rhode Island Commission of Education.