Guide to the Providence Board of Health records , 1857-1977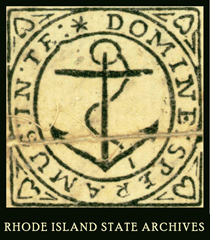 Rhode Island State Archives
Rhode Island State Archives
337 Westminster Street
Providence, RI 02903
Tel: 401-222-2353
Fax: 401-222-3199
email: statearchives@sos.ri.gov


Published in 2009
Collection Overview
| | |
| --- | --- |
| Title: | Providence Board of Health records |
| Date range: | 1857-1977 |
| Creator: | Providence (R.I.). Board of Health |
| Extent: | .35 cubic feet |
| Abstract: | Black and white photographs documenting disease and living conditions in Providence during the early 1900's as well as activities of the City of Providence Health Department. The collection also includes annual reports, and examples of actual signs used to warn of the existence of scarlet fever or diphtheria. |
| Language of materials: | English |
| Repository: | Rhode Island State Archives |
| Collection number: | C#95-197 |
Scope & content
This collection contains primarily photographs that document the activities of the Providence Board of Health from circa 1900 until 1977 as well as the living conditions of the population of Providence during the early years of the 20th century. The photographs include those taken by Dr. Charles V. Chapin documenting the living conditions in a Providence neighborhood circa 1900 and those taken by the Providence Housing Authority documenting the Well Baby Clinic conducted at Hartford Park in 1959. The collection also contains the first annual report completed by the Superintendent of Health (year ending July 1, 1857) as well as annual reports for the years 1961, 1963 and 1964. There are also original warning signs used to warn of the presence of diphtheria or scarlet fever in a building. The collection also includes a program from the award dinner held in 1977 for Joseph E. Cannon M.D.
Arrangement
Items are arranged chronologically within each folder. Items are arranged into the following series:
Series 1. Photographs, circa 1900-1963
Series 2. Annual Reports, 1857-1964
Series 3. Ephemera
Historical note
In 1854, Dr. Edwin Snow pioneered efforts to document and analyze a wave of cholera which attacked the citizens of Providence. Tracking the disease among his own patients, he devoted himself to tracing its source and preventing its recurrence. Snow became the first Superintendent in 1856 when Providence established a permanent city health department. Twenty-two years later, a State Board of Health was formed with three mandates: preventing the spread of disease, collecting vital statistics, and implementing a sanitation program.
In 1883, Dr. Charles Value Chapin became Providence's Superintendent of Health. Dr. Chapin continued Dr. Snow's efforts, improving sanitation, advocating city sewer construction, establishing quarantine regulations, and identifying the source of a cholera outbreak in 1888. Dr. Chapin instituted mandatory reporting of contagious disease cases such as scarlet fever and diphtheria. He was a leader in discouraging fumigation of houses as a disease prevention measure and established the nation's first contagious disease hospital, the Providence City Hospital, in 1910.
Access & Use
Access to the collection:
No special restrictions unless otherwise specified.
Use of the materials:
Copyright is in the public domain unless otherwise specified. We reserve the right to restrict reproduction of materials due to preservation concerns.
Preferred citation:
Providence Board of Health records, C#95-197, Rhode Island State Archives.
Contact information:
Rhode Island State Archives
Rhode Island State Archives
337 Westminster Street
Providence, RI 02903
Tel: 401-222-2353
Fax: 401-222-3199
email: statearchives@sos.ri.gov

Administrative Information
| | |
| --- | --- |
| ABOUT THE COLLECTION |   |
| | |
| | |
| ABOUT THE FINDING AID |   |
| Author: | Finding aid prepared by Kate Telford. |
| Encoding: | Finding aid encoded by Kate Telford 2009 February 05 |
| Descriptive rules: | Finding aid based on Describing Archives: A Content Standard (DACS) |
Additional Information
| | |
| --- | --- |
| Related material: | Typhoid Fever cases - Map of Providence (1878) 1882-1883 Typhoid Fever Cases in military camps during the Spanish American War (1904) Rhode Island Department of Health Library records. Collection number 2006-27 |
| Bibliography: | Retsinas, Joan.Smallpox Vaccination: A Leap of Faith. Rhode Island History 38:4 (November 1979), 113-124. |
Inventory
---
Series 1. Photographs
| | | | | |
| --- | --- | --- | --- | --- |
| Container | | Description | | Date |
Series 2. Annual Reports
| | | | | |
| --- | --- | --- | --- | --- |
| Container | | Description | | Date |
Series 3. Ephemera
| | | | | |
| --- | --- | --- | --- | --- |
| Container | | Description | | Date |