Guide to the Charles O. F. Thompson Collection , 1700-2000
(bulk 1883-1963)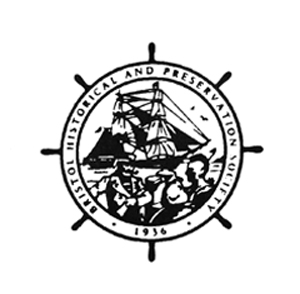 Bristol Historical and Preservation Society
PO Box 356
48 Court Street
Bristol, RI, 02809
Tel: 401-253-7223
email: info@bhps.necoxmail.com


Published in 2017
Collection Overview
| | |
| --- | --- |
| Title: | Charles O. F. Thompson Collection |
| Date range: | 1700-2000, (bulk 1885-1963) |
| Creator: | Thompson, Charles O. F. |
| Extent: | 3 linear feet |
| Abstract: | The collection includes Thompson's personal papers and related material created by family members. |
| Language of materials: | English |
| Repository: | Bristol Historical and Preservation Society |
| Collection number: | MSS-1885 |
Scope & content
Arrangement
The collection is not yet arranged in series. It includes his unpublished history of Bristol's buildings, correspondence, photographs and drawings of people and places in Bristol, writings and other literary material, scrapbooks, and more.
Biographical Note
Charles Orrin Freeman Thompson was born on May 27, 1883, in Bristol, Rhode Island to Charles H. Thompson and Abbie Howland Thompson. He is best known as the author of
Sketches of Old Bristol
, published in 1942. He also wrote
A History of the Declaration of Independence: A Story of the American Patriots who Brought about the Birth of our Nation
, published in 1947.
Access & Use
Access to the collection:
This collection is being processed and all parts may not be available for research.
Use of the materials:
Prior arrangements are not necessary before coming to the Historical Society, however, patrons from out of town are encouraged to contact the Society in advance of their visits to ascertain hours and availability of materials. Photocopying is permitted only with permission. Researchers are advised that express written permission to reproduce, quote, or otherwise publish any portion or extract from this collection must be obtained from the Bristol Historical and Preservation Society.
Preferred citation:
Charles O. F. Thompson Collection, MSS 1885, Bristol Historical and Preservation Society.
Contact information:
Bristol Historical and Preservation Society
PO Box 356
48 Court Street
Bristol, RI, 02809
Tel: 401-253-7223
email: info@bhps.necoxmail.com

Administrative Information
| | |
| --- | --- |
| ABOUT THE COLLECTION |   |
| Acquisition: | The collection was donated by Susan Thompson, granddaughter of Charles Thompson. |
| Processing information: | The collection was accessioned by Claire Benson. |
| | |
| | |
| ABOUT THE FINDING AID |   |
| Encoding: | Finding aid encoded by Heidi Benedict, 2017 June 23 |
| Descriptive rules: | Finding aid based on Describing Archives: A Content Standard (DACS). |
Additional Information
Inventory
---
An inventory is not yet available for this collection.