Guide to the Bristol Historical and Preservation Society Vertical Files, 1680-1993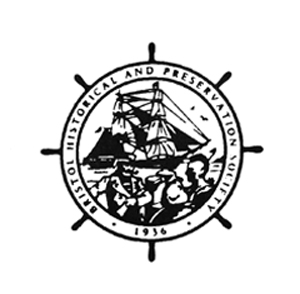 Bristol Historical and Preservation Society
PO Box 356
48 Court Street
Bristol, RI, 02809
Tel: 401-253-7223
email: info@bhps.necoxmail.com


Published in 2014
Collection Overview
| | |
| --- | --- |
| Title: | Bristol Historical and Preservation Society Vertical Files |
| Date range: | 1680-1993 |
| Creator: | Bristol Historical and Preservation Society |
| Extent: | 400 folder(s) |
| Abstract: | The Vertical Files include newspaper clippings, original documents, research notes, and other paper items relating to the specific topic covered by the subject. The Vertical Files are broken down into Subject Headings and further into Subject Subheadings. |
| Language of materials: | English |
| Repository: | Bristol Historical and Preservation Society |
| Collection number: | Bristol Historical and Preservation Society Vertical Files |
Scope & content
These files include newspaper clippings, original documents, research notes, and other paper items relating to Bristol history.
Arrangement
The Vertical Files are arranged in three series. Files within each series are arranged alphabetically by major topics.
Series 1: Subject Files
Series 2: Genealogical Files
Series 3: House Files
Historical Note
Today the Bristol Historical and Preservation Society houses a research library which contains more than 1800 books and documents of regional and local historical interest, extensive genealogical materials, deeds, ships' journals, tax records and census lists. The Society's museum collections include a major collection of early Bristol portraits including four by itinerant artist Cephus Thompson.
The Bristol Historical Society was founded in 1936 to "promote interest in historical research, stimulate the study of the history of Southern New England, especially the Town of Bristol, and collect and preserve whatever is related thereto." Prior to housing the collections in the jail building on Court Street, the Society was located at the Rogers Free Library building. In 1957, a disastrous fire at the Library destroyed many of the Society's treasures and resulted in its lease of the then abandoned Bristol County Jail for use as a museum, library and meeting space.
By 1972 the Society changed its name to the Bristol Historical and Preservation Society to reflect its concern with preservation. In 1976, the Society placed historic plaques on more than one hundred buildings as part of the American Bicentennial Celebration and to make officials and the citizens aware of the need to preserve Bristol through passage of the historic district zoning which was enacted in 1987 for part of the downtown area of Bristol.
The Society is very active with monthly meetings throughout the year with lectures and presentations from local historians, architects, preservationists, university professors, museum experts and writers.
Access & Use
Access to the collection:
There are no restrictions on access, except that the collection can only be seen by prior appointment.
Use of the materials:
Researchers are advised that express written permission to reproduce, quote, or otherwise publish any portion or extract from this collection must be obtained from the Bristol Historical and Preservation Society.
Preferred citation:
Bristol Historical and Preservation Society Vertical Files, Bristol Historical and Preservation Society.
Contact information:
Bristol Historical and Preservation Society
PO Box 356
48 Court Street
Bristol, RI, 02809
Tel: 401-253-7223
email: info@bhps.necoxmail.com

Administrative Information
| | |
| --- | --- |
| ABOUT THE COLLECTION |   |
| Acquisition: | The artifical collection was created by volunteers at the Bristol Historical and Preservation Society. |
| | |
| | |
| ABOUT THE FINDING AID |   |
| Author: | Finding aid prepared by Claire Benson. |
| Encoding: | Finding aid encoded by Molly Jencks. 2014 May 29 |
| Descriptive rules: | Finding aid based on Describing Archives: A Content Standard (DACS) |
Additional Information
Inventory
---
Series 1. Subject Files
Includes approximately 400 individual files arranged under the following topics:


African Americans in Bristol - see also Slavery
Animals
Art
Autographs
Banks
Books, Journals and Memoirs
Bridges and Canals
Bristol, England
Bristol, RI
Bristol County
Burnside
Business, Bristol
Cards
Celebrations
Celebrations - Fourth of July files are housed separately
Cemeteries - All cemetery files are housed separately
Census
Children
Churches
Coal Mines
Crime
Custom House
Daughters of the American Revolution
East Providence, RI
Elections
Fires and Explosions
Flags - New England Flag of 1930
Foodstuffs
Franklin, Benjamin, and Bristol connection
Fraternal Orders
Gardens and Plants - See also Houses
Genealogy Files - All files are housed separately, unless noted
Gold Rush
Guns, Shoulder Arms, Side Arms - See Weaponry
Historic Preservation, Historical Societies
Hotels
Household Goods
Houses and Farms
Insurance
Islands
Landmarks
Land Transfers
Library
Lighthouses
Manufacturers
Maps
Medical
Mills
Military - See War
Museums
Music
Native Americans
Newspapers
Newport, RI
Organizations
Painters and Illustrators
Paintings
Parks
Plymouth Colony, Town of, Settlement of
Poetry
Police
Portraits - See Painters, Painting
Portsmouth, RI
Poverty
Presidents and Presidential Campaigns
Prohibition and Temperance
Providence, RI
Radio
Restaurants
Rhode Island, State of
Schools
Sermons and Proceedings
Ships, Sailing and Seamen
Slavery - See also African-Americans in Bristol
Stores and Pharmacies in Bristol RI
Storms and Weather
Swansea, MA
Taxes, Local and Federal, Bristol Town Tax Lists
Tiverton, RI
Tools
Transportation
Travels
Universities
Utilities
Verrazzano
Veterans' Associations
Wars
Warehouses
Warren, R.I.
Weaponry
Weathervanes
Wharves, Harbor and Waterfront - Bristol
Williams, Roger
Women
Yachts
YMCA
Series 2. Genealogical Files
Includes approximately 300 name files.

Series 3. House Files
Includes approximately 400 house files containing printed histories, news clippings, and photographs regarding Bristol properties.