Guide to the A Guide to the Providence Lithograph Company Records, 1880-1975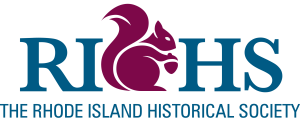 Rhode Island Historical Society, Library
121 Hope Street
Providence, RI 02906
Tel: 401-273-8107
Fax: 401-751-7930
Email: reference@rihs.org


Published in 2010
Collection Overview
| | |
| --- | --- |
| Title: | Providence Lithograph Company Records |
| Date range: | 1880-1975 |
| Creator: | Providence Lithograph Company |
| Extent: | 5 linear feet |
| Abstract: | This collection includes correspondence, contracts, agreements, and reference files on individual artists. The bulk of the materials relate to the company's efforts to secure rights to artwork and to printing orders generated by religious groups. Of note is a folder of correspondence with watercolor artist Newell C. Wyeth (1882-1945) regarding worked commissioned from him. |
| Language of materials: | English |
| Repository: | Rhode Island Historical Society, Library |
| Collection number: | MSS 1028 |
Scope & content
The bulk of this collection consists of correspondence, which is mostly arranged alphabetically into files. Most of the correspondence relates to the company's efforts to secure rights to artwork, and also to printing orders generated by religious denominations. There are also some files relating to artists, including a folder of correspondence regarding work commissioned from watercolor artist Newell C. Wyeth (1882-1945), father of the famous painter Andrew Wyeth and a well-regarded artist in his own right. The folder includes seven signed letters by the elder Wyeth, dating from 1932 to 1945.
The collection also includes contracts and agreements; reference files on individual artists and companies; the company's general purchase ledger from 1911 to 1936; a few personal papers from Randolph Ode and his Gorham relatives; and other papers.
Arrangement
The collection is arranged into the following series. The materials are arranged alphabetically within each series.
Series 1. Correspondence files
Series 2. Artist and publisher files
Series 3. Contracts and agreements
Series 4. Miscellaneous
Historical note
The Providence partnership of Harris & Jones entered into business as commercial lithographers in 1868, and became the Providence Lithograph Company circa 1875. In 1878, the firm began to emphasize religious lesson material for Sunday schools, and grew to become the leading printers of Sunday School lesson material in the country. Most of their work was done directly for the educational and publishing wings of the larger Protestant denominations. They also published periodicals and a small number of illustrated religious books under the imprints of Harris-Jones and the Religious Press.
The company maintained a large library of artwork, mostly of biblical subjects. It commissioned some original artwork, and also negotiated for publishing rights or commissioned reproductions of existing works. Much of the artwork was licensed for American use from British publishers such as Eyre & Spottiswoode and the Lutterworth Press. The company did not generally produce individual prints of its art, or license its art to other commercial publishers.
In 1959, the company set off a subsidiary, Federated Lithographers-Printers Inc., to handle secular printing, with road maps their particular specialty. With the decline in church attendance in the 1960s, the subsidiary grew to handle most of the company's business. Providence Lithograph was acquired by the Canadian conglomerate Quebecor Inc. in 1989. Its old Prairie Avenue plant remained in operation as Quebecor Printing Federated until its closure in late 1998, which left 144 former employees out of work.
Presidents of the company over the years included Jabez Gorham Harris (1853-1928), his son-in-law Randolph T. Ode (1877-1967) ; and Ode's son-in-law Roger K. Richardson from 1959 onward.
Access & Use
Access to the collection:
There are no restrictions on access.
Use of the materials:
Researchers are advised that express written permission to reproduce, quote, or otherwise publish any portion or extract from this collection must be obtained from the Brown University Library. Although Brown University has physical ownership of the collection and the materials contained therein, it does not claim literary rights. It is up to the researcher to determine the owners of the literary rights and to obtain any necessary permissions from them.
Preferred citation:
Providence Lithograph Company Records, MSS 1028. Rhode Island Historical Society.
Contact information:
Rhode Island Historical Society, Library
121 Hope Street
Providence, RI 02906
Tel: 401-273-8107
Fax: 401-751-7930
Email: reference@rihs.org

Administrative Information
| | |
| --- | --- |
| ABOUT THE COLLECTION |   |
| Acquisition: | These records were donated by Quebecor Inc. in 1998 |
| | |
| | |
| ABOUT THE FINDING AID |   |
| Author: | Finding aid prepared by Rick Stattler. |
| Encoding: | Finding aid encoded by Mark Chepkwony 2010 March 17 |
| Descriptive rules: | Finding aid based on Describing Archives: A Content Standard (DACS) |
Additional Information
Bibliography:
"Does Anyone Really Know What Christ Looks Like?" (story on company), Providence Evening Bulletin, November 24, 1975
"Helps Churches Instruct Youth," Providence Sunday Journal Business Weekly, March 17, 1957
Letter from Phillips Booth to the Medici Society, January 4, 1955, in box 1, folder 9.
"Quebecor Shutters Second R.I. Printing Plant," Providence Journal, December 17, 1998,
Inventory
---
Series 1. Correspondence files
| | | | | |
| --- | --- | --- | --- | --- |
| Container | | Description | | Date |
Series 2. Artist and publisher files
| | | | | |
| --- | --- | --- | --- | --- |
| Container | | Description | | Date |
Series 3. Contracts and agreements
| | | | | |
| --- | --- | --- | --- | --- |
| Container | | Description | | Date |
Series 4. Miscellaneous
| | | | | |
| --- | --- | --- | --- | --- |
| Container | | Description | | Date |