Guide to the John E. Rovensky papers, 1901-1970
(bulk 1913-1965)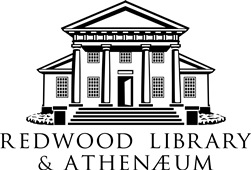 Redwood Library and Athenaeum
50 Bellevue Avenue
Newport, RI 02840
Tel: (401) 847-0292
Fax: (401) 841-5680
email: redwood@redwoodlibrary.org


Published in 2013
Collection Overview
| | |
| --- | --- |
| Title: | John E. Rovensky papers |
| Date range: | 1901-1970, (bulk 1913-1965) |
| Creator: | Rovensky, John E. (John Edward), 1880-1970 |
| Extent: | 2.33 linear feet (1 document case, 2 flat boxes) |
| Abstract: | John E. Rovensky (1880-1970) was a successful businessman and philanthropist who spent his time between New York, New York, Palm Beach, Florida, and Newport, Rhode Island. These papers document his career and personal life from 1901-1970 with correspondence, photographs, his own personal memoir and other miscellaneous materials. |
| Language of materials: | English |
| Repository: | Redwood Library and Athenaeum |
| Collection number: | RLC.Ms.004 |
Scope & content
This collection consists primarily of correspondence and photographs concerning John E. Rovensky's business career and personal life. Correspondence was from and sent to his second wife, Maisie, his daughter, business associates, and other friends and family. Of interest are the 1939 letters Rovensky received from the young daughters of J. Stillman Rockefeller (1902-2004), Rovensky's assistant at City Bank in the 1930s, in which they asked Rovensky to let their father take some time off to enjoy a vacation with them at their grandparents' home in Georgia.
Photographs include images of Rovensky as a young man in Pennsylvania taken in 1903 looking well and healthy after his recovery from tuberculosis as well as photographs of Rovensky later in his life, his residences in Newport and Palm Beach, banks where he worked, and images of the estate sale he organized for William Randolph Hearst. The organizational chart for the Hearst Corporation in 1938 is also found within this collection.
After Rovensky retired, he was active in researching his family history, which is reflected in the genealogies he compiled for his ancestors, the Wallenstein family. The undated maps of Bohemia and his personal copy of the book
Der Adel von Böhmen, Mähren und Schlesien (The nobility of Bohemia, Moravia and Silesia)
were used by Rovensky for this purpose. Besides researching his ancestry, Rovensky also wrote a memoir detailing his business career, achievements, and social activities which is found in this collection.
Miscellaneous items are comprised of unpublished articles written by Rovensky on banking and economics, dinner invitations and programs, and a sermon given to the First Presbyterian Church in Greenwich, Connecticut, for Mother's Day in 1930. Also included are obituaries for John E. Rovensky clipped from newspapers in Florida, New York and Rhode Island in February 1970.
Arrangement
This collection is arranged in alphabetical order by document type, for each box.
Biographical note
John Edward Rovensky (1880-1970) was born January 13, 1880, near New Glasgow, Nova Scotia, Canada. He was the second eldest child of John (1853-1916) and Agnes (1857-1930) Rovensky, recent immigrants from Pilsen - a city in western Bohemia in the modern day Czech Republic. The couple's other children included: Frank (1877-1932), Anna (1884-1952), Joseph C. (1886-1965), Mary (1889-1969) and William (1890-1982). The Rovensky family moved to Allegheny, Pennsylvania, in 1885 and later to Jeannette, Pennsylvania, in 1893 to find a better market for their glass making and etching business.
When John E. Rovensky was sixteen, he contracted tuberculosis and dropped out of high school. In 1900, when his health improved, Rovensky took a job as an errand boy at the First National Bank in Philadelphia, Pennsylvania, and began his slow but steady rise through the commercial banking hierarchy. To compensate for his lack of a formal education, Rovensky became a member of the American Institute of Banking which offered business, accounting, and economic courses to aspiring young bank officers and clerks. By 1913, Rovensky was promoted to assistant cashier at the First National Bank and was sent to southern and eastern Europe to set up arrangements with banks in those areas.
In July 1913, amid rumors that the First National Bank was about to close, Rovensky immediately set into action and opened his own banking house, Rovensky and Company on July 7, 1913. Because of the success of this endeavor, Rovensky was recruited by the National Bank of Commerce in New York and started working there in January 1914 as an assistant cashier in charge of foreign trade. Rovensky handed over Rovensky and Company to his brother, Joseph, but when the First National Bank of Pittsburgh reopened several months later, Joseph and his associates returned to their jobs there and the Rovensky and Company bank closed.
Within two years of his arrival in New York City, Rovensky was named vice president and remained in this position until 1926. He then moved to the Bank of America and later to the National City Bank in 1931, where he continued to work as a vice present for the next twelve years until his retirement from banking. During his career as a commercial banker, Rovensky built an impressive clientele of merchants and manufacturers. Some of his most notable accounts were with William Randolph Hearst, newspaper publisher, James Casey, founder and president of the United Parcel Service, and Charles J. Hardy, president of the American Car and Foundry Company (later ACF Industries).
Following his retirement from the National City Bank, Rovensky was asked to work full time as the chairman of the executive committee for the American Car and Foundry Company. By 1951, at age seventy one, Rovensky became chairman of the board and was active in diversifying the company's business with atomic energy by taking part in the development and transportation of the hydrogen bomb in 1952. In 1954, Rovensky retired from all active business interests and devoted himself to his family, friends, and his hobbies.
John E. Rovensky was first married to Madjesia Ewing (1883-1972) in 1904. The couple had one daughter, Jane E. Rovensky Grace (b. 1917), and later divorced in 1947. In June 1954, he married the wealthy socialite, Mrs. Sarah Mae (Maisie) Cadwell Manwaring Plant Hayward (1877-1956). The Rovenskys divided their time between their homes on Fifth Avenue in New York City, in Palm Beach, Florida, and at Clarendon Court on Bellevue Avenue in Newport, Rhode Island. Rovensky was active in the country and social club scenes in all three locations. When Maisie unexpectedly died of a heart attack on July 21, 1956 in Newport, Rhode Island, Rovensky was left in charge of the disposition of her estate. From 1957-1961, he donated nearly six million dollars to numerous charities and organizations in the Rovensky name. Local recipients included the Newport Hospital, the Preservation Society of Newport County, Trinity Church, Newport Historical Society, and the Redwood Library and Athenaeum.
John E. Rovensky died on February 18, 1970 in Palm Beach, Florida. He was buried in the Cedar Grove Cemetery in New London, Connecticut.
Access & Use
Access to the collection:
Access is open to members and researchers at the Redwood Library and Athenaeum.
Use of the materials:
This collection is owned by the Redwood Library and Athenaeum. Permission to publish materials must be obtained in writing from the Special Collections Librarian of the Redwood Library and Athenaeum.
Preferred citation:
John E. Rovensky papers, RLC.Ms.004, Redwood Library and Athenaeum.
Contact information:
Redwood Library and Athenaeum
50 Bellevue Avenue
Newport, RI 02840
Tel: (401) 847-0292
Fax: (401) 841-5680
email: redwood@redwoodlibrary.org

Administrative Information
| | |
| --- | --- |
| ABOUT THE COLLECTION |   |
| Acquisition: | Donated by Jane Rovensky Grace, June 2004. |
| Processing information: | This collection was initially processed by Elliott Caldwell in 2006. |
| | |
| | |
| ABOUT THE FINDING AID |   |
| Author: | Finding aid prepared by Elizabeth Delmage. |
| Encoding: | Finding aid encoded by Elizabeth Delmage 2013 September 26 |
| Descriptive rules: | Finding aid based on Describing Archives: A Content Standard (DACS) |
| Sponsor: | Funding for processing and cataloging this collection was provided by the van Beuren Charitable Foundation. |
Additional Information
| | |
| --- | --- |
| Related material: | John E. Rovensky papers, 1920-1968, MC116, Department of Rare Books and Special Collections, Princeton University Library. |
| Separated material: | Adalbert Král von Dobrá Voda, Ritter. Der Adel von Böhmen, Mähren und Schlesien. Prag, I. Taussig, 1904. |
| Bibliography: | Kemmer, Donald L. The Life of John E. Rovensky : banker and industrialist : from the gilded age to the atomic age. Champaign, Ill.: Stipes Publishing Company, 1977. |
Inventory
---
| | | | | |
| --- | --- | --- | --- | --- |
| Box 1, Folder 1 | | Correspondence: Incoming | | 1913-1958 |
| | | | | |
| --- | --- | --- | --- | --- |
| Box 1, Folder 2 | | Correspondence: Outgoing | | 1929-1949 |
| | | | | |
| --- | --- | --- | --- | --- |
| Box 1, Folder 3 | | Genealogies | | 1960-1964 |
| | | | | |
| --- | --- | --- | --- | --- |
| Box 1, Folder 4 | | Maps | | undated |
| | | | | |
| --- | --- | --- | --- | --- |
| Box 1, Folder 5 | | Memoir | | 1959 Oct |
| | | | | |
| --- | --- | --- | --- | --- |
| Box 1, Folder 6 | | Miscellaneous | | 1913-1954 and undated |
| | | | | |
| --- | --- | --- | --- | --- |
| Box 1, Folder 7 | | Organizational chart: Hearst Corporation | | 1938 |
| | | | | |
| --- | --- | --- | --- | --- |
| Box 1, Folder 8 | | Obituaries | | 1970 Feb |
| | | | | |
| --- | --- | --- | --- | --- |
| Box 1, Folder 9 | | Photographs | | 1901-1917 |
| | | | | |
| --- | --- | --- | --- | --- |
| Box 1, Folder 10 | | Photographs | | 1930s-1965 and undated |
| | | | | |
| --- | --- | --- | --- | --- |
| Box 2 | | Framed photograph | | 1962 |
| | | | | |
| --- | --- | --- | --- | --- |
| Box 3 | | Paperweights | | circa 1920s-1930s |