Guide to the Inferior Court of Common Pleas (Newport County) records, 1754-1756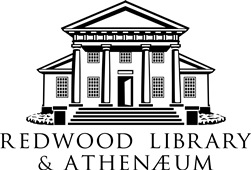 Redwood Library and Athenaeum
50 Bellevue Avenue
Newport, RI 02840
Tel: (401) 847-0292
Fax: (401) 841-5680
email: redwood@redwoodlibrary.org


Published in 2015
Collection Overview
| | |
| --- | --- |
| Title: | Inferior Court of Common Pleas (Newport County) records |
| Date range: | 1754-1756 |
| Creator: | Rhode Island. Inferior Court of Common Pleas (Newport County). |
| Extent: | 1.3 linear feet (1 volume) |
| Abstract: | Record book of the Inferior Court of Common Pleas in Newport County documenting civil disputes between individuals. Also includes loose copies of court decisions. |
| Language of materials: | English |
| Repository: | Redwood Library and Athenaeum |
| Collection number: | RLC.Ms.038 |
Scope & content
This collection consists of one sewn volume of court records from the Inferior Court of Common Pleas in Newport County from November 1754 through November 1756. The records show how the inhabitants of Newport County related to each other and how they settled disputes. Also included are 12 folded manuscript copies of court decisions and one folded receipt of Jahleel Brenton Esq. to Ebenezer Allen for mending a bridle and for a hunting saddle.
Arrangement
This collection is arranged in chronological order.
Historical note
The Inferior Court of Common Pleas in Newport County was established in 1729 and was largely based upon the English precedent. The Court of Common Please was a common law court that settled "common pleas" - civil disputes between individuals. This court was in existence until 1843, when the modern day judicial system in Rhode Island took shape.
Access & Use
Access to the collection:
Access is open to members and researchers at the Redwood Library and Athenaeum.
Use of the materials:
This collection is owned by the Redwood Library and Athenaeum. Permission to publish materials must be obtained in writing from the Special Collections Librarian of the Redwood Library and Athenaeum.
Alternate form:
Also available electronically at Internet Archive.
Preferred citation:
Inferior Court of Common Pleas (Newport County) records, RLC.Ms.038, Redwood Library and Athenaeum.
Contact information:
Redwood Library and Athenaeum
50 Bellevue Avenue
Newport, RI 02840
Tel: (401) 847-0292
Fax: (401) 841-5680
email: redwood@redwoodlibrary.org

Administrative Information
| | |
| --- | --- |
| ABOUT THE COLLECTION |   |
| Acquisition: | Gift of Michael E. Allen, 1991 Jan 30. |
| Processing information: | Prior to processing in 2014, this volume was classified as mG5/R346 with the title "Rhode Island colonial court records Newport, 1754-1756." At an unknown date, this volume was housed within a specially made slip case with the title, "R.I. Colonial Court Records Newport, 1754-1756," printed on its spine. The volume was digitized by the John Carter Brown Library in 2014 as part of the Rhode Island History Project. |
| | |
| | |
| ABOUT THE FINDING AID |   |
| Author: | Finding aid prepared by Phoebe Bean and Elizabeth Delmage. |
| Encoding: | This finding aid was produced using the Archivists' Toolkit 2015-04-22 |
| Descriptive rules: | Finding aid based on Describing Archives: A Content Standard (DACS) |
Additional Information
| | |
| --- | --- |
| Related material: | Newport, Rhode Island court records on microfilm, Redwood Library and Athenaeum. Rhode Island Inferior Court of Common Pleas (Providence County), June 1763, Providence County Records collection, MSS 229, Rhode Island Historical Society. |
| Location/Existence of copies: | Also available electronically at Internet Archive. |
Inventory
---
| | | | | |
| --- | --- | --- | --- | --- |
| Volume 1 | | Records of the Inferior Court of Common Pleas in Newport, R.I. | | 1754 Nov-1756 Nov |