Guide to the Thomas Jefferson letter, 1790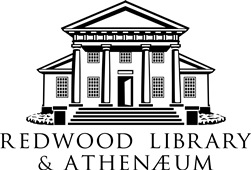 Redwood Library and Athenaeum
50 Bellevue Avenue
Newport, RI 02840
Tel: (401) 847-0292
Fax: (401) 841-5680
email: redwood@redwoodlibrary.org


Published in 2013
Collection Overview
| | |
| --- | --- |
| Title: | Thomas Jefferson letter |
| Date range: | 1790 |
| Creator: | Jefferson, Thomas, 1743-1826 |
| Extent: | 0.02 linear feet (1 oversize folder) |
| Abstract: | This collection consists of one letter with a commission from Thomas Jefferson (1742-1826) as Secretary of State to William Channing (1751-1793) of Newport, Rhode Island, appointing Channing as the United States attorney for Rhode Island. |
| Language of materials: | English |
| Repository: | Redwood Library and Athenaeum |
| Collection number: | RLC.Ms.521 |
Scope & content
This collection consists of one letter dated July 6, 1790, from Thomas Jefferson, in his capacity as Secretary of State in President George Washington's cabinet, to William Channing (1751-1793) of Newport, Rhode Island. Channing was elected attorney general of Rhode Island in 1777 and was appointed by President Washington as the United States attorney for Rhode Island on July 2, 1790. Enclosed with the letter was Channing's commission for attorney for the United States in Rhode Island, signed by Washington and Jefferson on July 3, 1790. This commission is also included in this collection.
Arrangement
This collection is arranged in chronological order.
Biographical note
Thomas Jefferson (1743-1826), was born on April 13, 1743, in Shadwell, Virginia. He was the principal author of the Declaration of Independence, the nation's first Secretary of State under President George Washington from 1789-1794, second vice president of the United States under President John Adams from 1797-1803, and the third president of the United States serving two terms from 1801-1809. Following the end of his presidency, Jefferson remained at his home, Monticello, which he designed himself on a five thousand acre plantation near Charlottesville, Virginia. He also established the University of Virginia in 1819 in Charlottesville having secured its charter, designed its buildings, planned its curriculum, and served as the first rector. Thomas Jefferson died on July 4, 1826, at the age of eighty-three years old.
Access & Use
Access to the collection:
Access is open to members and researchers at the Redwood Library and Athenaeum.
Use of the materials:
This collection is owned by the Redwood Library and Athenaeum. Permission to publish materials must be obtained in writing from the Special Collections Librarian of the Redwood Library and Athenaeum.
Preferred citation:
Thomas Jefferson letter, RLC.Ms.521, Redwood Library and Athenaeum.
Contact information:
Redwood Library and Athenaeum
50 Bellevue Avenue
Newport, RI 02840
Tel: (401) 847-0292
Fax: (401) 841-5680
email: redwood@redwoodlibrary.org

Administrative Information
| | |
| --- | --- |
| ABOUT THE COLLECTION |   |
| Acquisition: | Acquisition information is unknown. |
| Processing information: | This collection was initially processed by Aimee Saunders in 2010. |
| | |
| | |
| ABOUT THE FINDING AID |   |
| Author: | Finding aid prepared by Elizabeth Delmage. |
| Encoding: | Finding aid encoded by Elizabeth Delmage 2013 October 23 |
| Descriptive rules: | Finding aid based on Describing Archives: A Content Standard (DACS) |
| Sponsor: | Funding for processing and cataloging this collection was provided by the van Beuren Charitable Foundation. |
Additional Information
| | |
| --- | --- |
| Related material: | Channing-Ellery papers, MSS 341, Rhode Island Historical Society. |
Inventory
---
| | | | | |
| --- | --- | --- | --- | --- |
| Manuscripts Oversize Box 1 | | Commission | | 1790 Jul 3 |
| | | | | |
| --- | --- | --- | --- | --- |
| | | Letter to William Channing | | 1790 Jul 6 |