Guide to the Toussaint Louverture letters, 1800-1802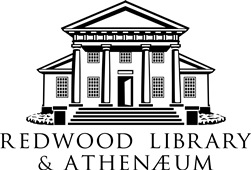 Redwood Library and Athenaeum
50 Bellevue Avenue
Newport, RI 02840
Tel: (401) 847-0292
Fax: (401) 841-5680
email: redwood@redwoodlibrary.org


Published in 2013
Collection Overview
| | |
| --- | --- |
| Title: | Toussaint Louverture letters |
| Date range: | 1800-1802 |
| Creator: | Toussaint Louverture, 1743-1803 |
| Extent: | 0.01 linear feet (1 folder) |
| Abstract: | Toussaint Louverture (1743-1803) was the leader of the Haitian Revolution (1794-1804) and in these two letters, written in French, he writes to a fellow citizen requesting the payment of certain accounts. |
| Language of materials: | French |
| Repository: | Redwood Library and Athenaeum |
| Collection number: | RLC.Ms.532 |
Scope & content
This collection consists of two letters written by Touissant Louverture in Saint Domingue to a Citizen Dupuch regarding accounts that he wanted to have paid. Both letters are written in French and dated according to the French Revolutionary calendar with was created during the French Revolution (1788-1789) and used by the French government for twelve years from late 1793 to 1805. Due to the way these letters are dated and the inability to decipher some of the writing, the actual dates of these letters are uncertain. In the first letter Louverture writes in his capacity as General and Chief of the Army of Saint Domingue. This letter was written during the eighth year of the French Republic, which was 1800. The month and date of this letter is obscured by an inkblot. Louverture writes to Dupuch as the Governor of Saint Domingue in the second letter, which is dated the seventh day of Vendémiaire of the tenth year of the French Republic, which was likely September 29, 1802.
Arrangement
This collection is arranged in chronological order.
Biographical note
Toussaint Louverture (1743-1803) was born a slave in the French colony, Bréda, Saint Domingue (now Haiti), in 1743 and was legally freed in 1777. In 1791, Touissant began his military career as a leader of the slave rebellion that broke out on Saint Domingue and began the Haitian Revolution (1794-1804), which culminated with the elimination of slavery and the founding of the Republic of Haiti in 1804. Toussaint initially allied with the Spaniards in the neighboring Dominican Republic, but switched allegiance to the French when they abolished slavery in 1794. Toussaint gradually established control over the whole island of Hispaniola, using military and political tactics to gain dominance over rivals. During his years in power as governor and commander-in-chief, he worked to improve the economy of Saint Domingue, restored the plantation system using paid labor, negotiated trade treaties with the United States and Britain, and maintained a large army. In 1801, Toussaint submitted a newly written constitution, which named himself as governor for life, and provided for autonomy and a black sovereign state to Napoleon Bonaparte (1763-1821) and the French legislature for ratification. In response, Bonaparte sent an army to force Toussaint to resign and restore French authority in the former colony. Toussaint was taken prisoner by the French forces in June 1802 and was deported to France where he died in the prison at Fort-de-Jeux on April 7, 1803.
Access & Use
Access to the collection:
Access is open to members and researchers at the Redwood Library and Athenaeum.
Use of the materials:
This collection is owned by the Redwood Library and Athenaeum. Permission to publish materials must be obtained in writing from the Special Collections Librarian of the Redwood Library and Athenaeum.
Preferred citation:
Toussaint Louverture letters, RLC.Ms.532, Redwood Library and Athenaeum.
Contact information:
Redwood Library and Athenaeum
50 Bellevue Avenue
Newport, RI 02840
Tel: (401) 847-0292
Fax: (401) 841-5680
email: redwood@redwoodlibrary.org

Administrative Information
| | |
| --- | --- |
| ABOUT THE COLLECTION |   |
| Acquisition: | Acquisition information is unknown. |
| Processing information: | This collection was initially processed by Leah Podolsky in 2009 and Aimee Saunders in 2010. |
| | |
| | |
| ABOUT THE FINDING AID |   |
| Author: | Finding aid prepared by Elizabeth Delmage. |
| Encoding: | Finding aid encoded by Elizabeth Delmage 2013 December 17 |
| Descriptive rules: | Finding aid based on Describing Archives: A Content Standard (DACS) |
| Sponsor: | Funding for processing and cataloging this collection was provided by the van Beuren Charitable Foundation. |
Additional Information
| | |
| --- | --- |
| Bibliography: | Tyson, George F., Jr., ed. Toussaint L'Ouverture. Englewood Cliffs, N.J.: Prentice-Hall, 1973. |
Inventory
---
| | | | | |
| --- | --- | --- | --- | --- |
| Manuscripts Box 1 | | Letters to Dupuch | | 1800, 1802 |