Guide to the Hunt family papers, 1858-1899 and undated
(bulk 1878-1897)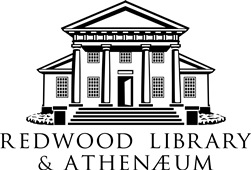 Redwood Library and Athenaeum
50 Bellevue Avenue
Newport, RI 02840
Tel: (401) 847-0292
Fax: (401) 841-5680
email: redwood@redwoodlibrary.org


Published in 2014
Collection Overview
| | |
| --- | --- |
| Title: | Hunt family papers |
| Date range: | 1858-1899 and undated, (bulk 1878-1897) |
| Creator: | Hunt family |
| Extent: | 0.01 linear feet (1 folder) |
| Abstract: | Letters addressed to members of the Hunt family, particularly renowned architect Richard Morris Hunt (1827-1895) and his wife Catherine Hunt (1830-1909), who were both summer residents of Newport, Rhode Island. |
| Language of materials: | English |
| Repository: | Redwood Library and Athenaeum |
| Collection number: | RLC.Ms.555 |
Scope & content
This collection consists of letters addressed to members of the Hunt family, particularly architect Richard Morris Hunt (1827-1895) and his wife Catherine Hunt (1830-1909) concerning Hunt's architecture practice, social gatherings, and Catherine Hunt's efforts to collect books from various authors for a fundraiser in 1897. A letter to their daughter, Esther Morris Hunt (1875-1901), is also included. Letter fragments, probably saved for the autographs, from prominent figures of the time such as Julia Ward Howe, Henry James, and Edith Wharton are also found within this collection.
Arrangement
This collection is arranged in alphabetical order by the sender of the letter.
Biographical note
Richard Morris Hunt (1827-1895) was born on October 31, 1827, in Brattleboro, Vermont, the son of U.S. Congressman Jonathan Hunt (1787-1832) and Jane Maria Leavitt (1801-1877). After Jonathan Hunt died of cholera in 1832, he left his wife a sizeable estate which enabled her to provided their five children: Jane Maria (1822-1907), William Morris (1824-1879), Jonathan (1826-1874), Richard Morris, and Leavitt (1830-1907) with the best educational and social experiences. The Hunt family lived in New Haven, Connecticut, New York City, and Boston before traveling to Europe in 1843 and remaining there for nearly twelve years.
While in Europe, Richard Morris Hunt took an interest in architecture and became the first American to study at the Ecole des Beaux-Arts in Paris. In 1855, he returned to New York to establish his own architecture practice and soon became one of the prominent leaders in his profession by introducing the county to Beaux-Arts, Renaissance Revival, and High Victorian Gothic architecture. He also established the first American architectural school at his Tenth Street Studio Building and co-founded the American Institute of Architects.
Hunt was recognized for designing elaborate homes and interiors for wealthy patrons and by assisting in the creation of the face of New York with his designs of the façade and entrance to the Metropolitan Museum, the New York Tribune Building, the pedestal for the Statue of Liberty, and various mansions along Fifth Avenue which have since been destroyed. Hunt became one of the most fashionable architects of the Gilded Age and is best known for his spacious Newport cottages. Hunt was responsible for the designs of the Griswold House (the Newport Art Museum), Ochre Court, Marble House, Belcourt Castle, and the Breakers in Newport, Rhode Island. He also designed the Biltmore House for the Vanderbilt family in Asheville, North Carolina, the largest private home in the United States.
Richard Morris Hunt married Catherine Clinton Howland (1830-1909), daughter of Joanna Esther Hone and Samuel Shaw Howland of New York on April 2, 1861, and the couple had five children: Richard Howland (1862-1931), Catherine Howland (b. 1868), Joseph Howland (1870-1924), Esther Morris (1875-1901), and Herbert Leavitt (1877-1960). Hunt died on July 31, 1895, at his summer residence in Newport and is buried at the Common Burying Ground and Island Cemetery. His son, Richard Howland Hunt, took over Hunt's architectural firm after his death, while Mrs. Hunt continued to live between their summer home in Newport and New York City until her own death in 1909.
Access & Use
Access to the collection:
Access is open to members and researchers at the Redwood Library and Athenaeum.
Use of the materials:
This collection is owned by the Redwood Library and Athenaeum. Permission to publish materials must be obtained in writing from the Special Collections Librarian of the Redwood Library and Athenaeum.
Preferred citation:
Hunt family papers, RLC.Ms.555, Redwood Library and Athenaeum.
Contact information:
Redwood Library and Athenaeum
50 Bellevue Avenue
Newport, RI 02840
Tel: (401) 847-0292
Fax: (401) 841-5680
email: redwood@redwoodlibrary.org

Administrative Information
| | |
| --- | --- |
| ABOUT THE COLLECTION |   |
| Acquisition: | Gift of Mrs.Catherine Hunt Paxton, 1968 Oct 15 |
| Processing information: | Prior to processing in 2014, this collection was found in the Steel Cabinet Collection: Drawer 7, Folder 11. |
| | |
| | |
| ABOUT THE FINDING AID |   |
| Author: | Finding aid prepared by Elizabeth Delmage. |
| Encoding: | Finding aid encoded by Elizabeth Delmage 2014 July 23 |
| Descriptive rules: | Finding aid based on Describing Archives: A Content Standard (DACS) |
| Sponsor: | Funding for processing and cataloging this collection was provided by the van Beuren Charitable Foundation. |
Additional Information
Related material:

Alan Burnham papers, 1874-1999, (bulk 1940-1982), Department of Drawings and Archives, Avery Architectural and Fine Arts Library, Columbia University. (see Series V.: Richard Morris Hunt family papers)
American Institute of Architects/American Architectural Foundation Collection, Prints and Photographs Division, Library of Congress.
Hunt family papers, 1758-1908, MSA 682-686, MSB 91, MS Size B, Vermont Historical Society.

Bibliography:
Baker, Paul R. Richard Morris Hunt. Cambridge, Mass.: MIT Press, 1980.
Stein, Susan. The architecture of Richard Morris. Chicago: University of Chicago Press, 1986.
Inventory
---
| | | | | |
| --- | --- | --- | --- | --- |
| Manuscripts Box 1 1, Item 1 | | Thomas Bailey Aldrich to Mr. Whitman | | 1887 Nov 19 |
| | | | | |
| --- | --- | --- | --- | --- |
| Item 2 | | Henry W. Bellows to Richard Morris Hunt | | 1858 Dec 3 |
| | | | | |
| --- | --- | --- | --- | --- |
| Item 3 | | George Henry Calvert to Richard Morris Hunt | | 1878 Jan 30 |
| | | | | |
| --- | --- | --- | --- | --- |
| Item 4 | | Henry Chauncey to Catherine Hunt | | undated |
| | | | | |
| --- | --- | --- | --- | --- |
| Item 5 | | William C. Church to Richard Morris Hunt | | 1887 Apr 12 |
| | | | | |
| --- | --- | --- | --- | --- |
| Item 6-9 | | Charlotte Cushman to Catherine Hunt | | 1895 Aug 13-Sep 9 and undated |
| | | | | |
| --- | --- | --- | --- | --- |
| Item 10 | | Charles DeKay to Catherine Hunt | | 1899 Jan 19 |
| | | | | |
| --- | --- | --- | --- | --- |
| Item 11 | | Annie Fields to Catherine Hunt | | 1897 Nov 19 |
| | | | | |
| --- | --- | --- | --- | --- |
| Item 12-13 | | Edward E. Hale to Catherine Hunt | | 1897 Dec 7-11 |
| | | | | |
| --- | --- | --- | --- | --- |
| Item 14 | | Julia Ward Howe letter fragment | | undated |
| | | | | |
| --- | --- | --- | --- | --- |
| Item 15-17 | | Henry [James?] to Catherine Hunt | | 1865 Feb 28-Oct 4 |
| | | | | |
| --- | --- | --- | --- | --- |
| Item 18 | | Henry James autograph | | 1909 |
| | | | | |
| --- | --- | --- | --- | --- |
| Item 19 | | George Kennan to Catherine Hunt | | 1897 Dec 12 |
| | | | | |
| --- | --- | --- | --- | --- |
| Item 20 | | Rodolfo Lanciani to Richard Morris Hunt | | undated |
| | | | | |
| --- | --- | --- | --- | --- |
| Item 21 | | Steele MacKaye to Catherine Hunt | | 1882 Jul 27 |
| | | | | |
| --- | --- | --- | --- | --- |
| Item 22-23 | | Silas Mitchell to Catherine Hunt | | 1897 Nov 3-14 |
| | | | | |
| --- | --- | --- | --- | --- |
| Item 24 | | Thomas Nelson Page to Catherine Hunt | | 1897 Nov 23 |
| | | | | |
| --- | --- | --- | --- | --- |
| Item 25 | | William B. Rice to Catherine Hunt | | 1897 Nov 13 |
| | | | | |
| --- | --- | --- | --- | --- |
| Item 26 | | Frances Hopkinson Smith to Catherine Hunt | | undated |
| | | | | |
| --- | --- | --- | --- | --- |
| Item 27 | | Douglas Smyth to Richard Morris Hunt | | 1883 May 12 |
| | | | | |
| --- | --- | --- | --- | --- |
| Item 28 | | Edmund Clarence Stedman to Catherine Hunt | | 1897 Nov 16 |
| | | | | |
| --- | --- | --- | --- | --- |
| Item 29 | | Frank R. Stockton to Esther Morris Hunt | | 1897 Nov 08 |
| | | | | |
| --- | --- | --- | --- | --- |
| Item 30 | | Ruth McEnery Stuart to Catherine Hunt | | undated |
| | | | | |
| --- | --- | --- | --- | --- |
| Item 31 | | Henry T. Tuckerman to Catherine Hunt | | 1866 Apr 14 |
| | | | | |
| --- | --- | --- | --- | --- |
| Item 32 | | Henry T. Tuckerman to Richard Morris Hunt | | 1871 Dec 7 |
| | | | | |
| --- | --- | --- | --- | --- |
| Item 33 | | Edith Wharton letter fragment | | undated |
| | | | | |
| --- | --- | --- | --- | --- |
| Item 34 | | D. W. Willard to Richard Morris Hunt | | 1883 Apr 14 |
| | | | | |
| --- | --- | --- | --- | --- |
| Item 35-38 | | Unidentified letters to Mr. and Mrs. Richard Morris Hunt | | 1885-1897 and undated |