Guide to the Jean-Baptiste-Donatien de Vimeur, comte de Rochambeau letter of recommendation , 1781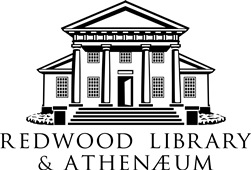 Redwood Library and Athenaeum
50 Bellevue Avenue
Newport, RI 02840
Tel: (401) 847-0292
Fax: (401) 841-5680
email: redwood@redwoodlibrary.org


Published in 2014
Collection Overview
| | |
| --- | --- |
| Title: | Jean-Baptiste-Donatien de Vimeur, comte de Rochambeau letter of recommendation |
| Date range: | 1781 |
| Creator: | Rochambeau, Jean-Baptiste-Donatien de Vimeur, comte de, 1725-1807 |
| Extent: | 0.01 linear feet (1 folder) |
| Abstract: | This collection consists of one letter of recommendation written by Comte de Rochambeau (1725-1807) regarding his recommendation for a soldier's promotion in the French Army during the American Revolutionary War (1775-1783). |
| Language of materials: | French |
| Repository: | Redwood Library and Athenaeum |
| Collection number: | RLC.Ms.558 |
Scope & content
This collection consists of one letter of recommendation written by Comte de Rochambeau with his recommendation for Jean Baptiste de Jaubert to be promoted to Sous-Lieutenant for his role in the battle at Chesapeake Bay during the American Revolution.
Arrangement
This collection is arranged in chronological order.
Biographical note
Jean-Baptiste-Donatien de Vimeur, comte de Rochambeau (1725-1807), was a French nobleman and general who supported the American Revolution (1775-1783) by commanding French forces which helped to defeat British troops at Yorktown, Virginia.
Rochambeau earned the rank of colonel after serving in the War of the Austrian Succession (1740-1748). He continued to rise through the ranks of the French Army by becoming a brigadier general and inspector of cavalry in 1761, and in 1776 he was named governor of Villefrance-en-Roussillon. In 1780, King Louis XVI of France appointed him to Lieutenant General of the French army, and he was placed in command of 6,000 soldiers sent to North America to support the American colonists in their struggle for independence from England. Rochambeau and his troops arrived in Newport, Rhode Island, in July 1780, and later joined forces with George Washington's Continental Army in 1781. The two combined forces marched from New York south to Yorktown, which ultimately led to the British surrender in October 1781.
Upon Rochambeau's return to France in 1783, he was named Governor of Picardy and was appointed the commander of Calais and later of the Alsace district. During the French Revolution (1787-1799), he commanded the Army of the North (1790-1791) and was created a marshal of France in 1791. He was arrested during the Reign of Terror (September 5, 1793-July 27, 1794), but was able to escape the guillotine and was later pensioned by Napoleon Bonaparte (1769-1821). Rochambeau died on May 10, 1807.
Access & Use
Access to the collection:
Access is open to members and researchers at the Redwood Library and Athenaeum.
Use of the materials:
This collection is owned by the Redwood Library and Athenaeum. Permission to publish materials must be obtained in writing from the Special Collections Librarian of the Redwood Library and Athenaeum.
Preferred citation:
Jean-Baptiste-Donatien de Vimeur, comte de Rochambeau letter of recommendation , RLC.Ms.558, Redwood Library and Athenaeum.
Contact information:
Redwood Library and Athenaeum
50 Bellevue Avenue
Newport, RI 02840
Tel: (401) 847-0292
Fax: (401) 841-5680
email: redwood@redwoodlibrary.org

Administrative Information
| | |
| --- | --- |
| ABOUT THE COLLECTION |   |
| Acquisition: | Gift of Cornelius C. Moore, 1947 Dec 5 |
| Processing information: | Prior to processing in 2014, this document was found within the Steel Cabinet collection: Drawer 7, Folder 1. |
| | |
| | |
| ABOUT THE FINDING AID |   |
| Author: | Finding aid prepared by Elizabeth Delmage. |
| Encoding: | Finding aid encoded by Elizabeth Delmage 2014 September 24 |
| Descriptive rules: | Finding aid based on Describing Archives: A Content Standard (DACS) |
| Sponsor: | Funding for processing and cataloging this collection was provided by the van Beuren Charitable Foundation. |
Additional Information
| | |
| --- | --- |
| Related material: | Jean-Baptiste-Donatien de Vimeur, comte de Rochambeau papers, 1777-1794, Manuscript Division, Library of Congress. |
Inventory
---
| | | | | |
| --- | --- | --- | --- | --- |
| Manuscripts Box 2 | | Letter of recommendation | | 1781 Mar 16 |