Guide to the Franklin Pierce authorization, 1855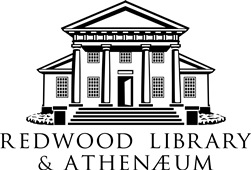 Redwood Library and Athenaeum
50 Bellevue Avenue
Newport, RI 02840
Tel: (401) 847-0292
Fax: (401) 841-5680
email: redwood@redwoodlibrary.org


Published in 2014
Collection Overview
| | |
| --- | --- |
| Title: | Franklin Pierce authorization |
| Date range: | 1855 |
| Creator: | Pierce, Franklin, 1804-1869 |
| Extent: | 0.01 linear feet (1 folder) |
| Abstract: | Authorization from President Franklin Pierce (1804-1869) to Secretary of State William L. Marcy (1786-1857) to affix a seal to the 1853 Treaty with the Rogue River Indians. |
| Language of materials: | English |
| Repository: | Redwood Library and Athenaeum |
| Collection number: | RLC.Ms.571 |
Scope & content
This collection consists of an authorization signed by President Franklin Pierce directing the Secretary of State, William L. Marcy (1786-1857), to affix a Seal of the United States of America to "a treaty concluded at Table Rock in the Territory of Oregon on the 10th day of September 1853 with the Rogue River Tribe of Indians." Also included is a printed excerpt of the Treaty with the Rogue Rivers, 1853, which this authorization references. This peace treaty brought a temporary respite in the ongoing conflict between white settlers and the native people of southwestern Oregon.
Arrangement
This collection is arranged in chronological order.
Biographical note
Franklin Pierce (1804-1869), the 14th President of the United States, was born on November 23, 1804, in Hillsborough, New Hampshire. Pierce attended Bowdoin College and after his graduation in 1824 he studied law before entering politics. By the time Pierce was thirty, he had served in the New Hampshire legislature and been elected to the United States Congress as both a congressman and a senator. He resigned from the Senate in 1841 and returned to New Hampshire where he established a successful law practice in Concord.
After serving in the Mexican-American War (1846-1846) as a brigadier general in the Army, Pierce was nominated as a dark horse Democratic candidate for the 1852 Presidential election, which he won. Throughout his presidency, Pierce was unable to calm tensions between the North and South over slavery, especially with his signing of the Kansas Nebraska Act and the enforcement of the Fugitive Slave Act. As a result, Pierce's popularity among northern Democrats sharply declined and he was not nominated for a second term. After his presidency, Pierce retired to Concord, New Hampshire, where he died on October 8, 1869.
Access & Use
Access to the collection:
Access is open to members and researchers at the Redwood Library and Athenaeum.
Use of the materials:
This collection is owned by the Redwood Library and Athenaeum. Permission to publish materials must be obtained in writing from the Special Collections Librarian of the Redwood Library and Athenaeum.
Preferred citation:
Franklin Piece authorization, RLC.Ms.571, Redwood Library and Athenaeum.
Contact information:
Redwood Library and Athenaeum
50 Bellevue Avenue
Newport, RI 02840
Tel: (401) 847-0292
Fax: (401) 841-5680
email: redwood@redwoodlibrary.org

Administrative Information
| | |
| --- | --- |
| ABOUT THE COLLECTION |   |
| Acquisition: | Gift of Mrs. Diana Lanier Smith, 1988 Mar 16. |
| Processing information: | This document had been placed in a frame at an unknown date and was found within the Steel Cabinet Collection: Drawer 14, Folder 9. During processing in 2014, the frame was removed and the collection was housed according to current archival standards. |
| | |
| | |
| ABOUT THE FINDING AID |   |
| Author: | Finding aid prepared by Elizabeth Delmage. |
| Encoding: | This finding aid was produced using the Archivists' Toolkit2014-12-19. |
| Descriptive rules: | Finding aid based on Describing Archives: A Content Standard (DACS) |
| Sponsor: | Funding for processing and cataloging this collection was provided by the van Beuren Charitable Foundation. |
Additional Information
Inventory
---
| | | | | |
| --- | --- | --- | --- | --- |
| Manuscripts Box 2 | | Authorization to the Secretary of State | | 1855 Feb 5 |