Guide to the William A. and Gael Crimmins papers and photos on Monumenta, 1974-2004
(bulk 2004)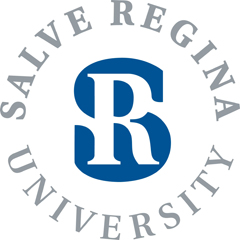 Salve Regina University Special Collections
McKillop Library
100 Ochre Point Ave.
Newport, RI 02891
Tel: 401-341-2276
Fax: 401-341-2951
email: archives@salve.edu


Published in 2010
Collection Overview
| | |
| --- | --- |
| Title: | William A. and Gael Crimmins papers and photos on Monumenta |
| Date range: | 1974-2004, (bulk 2004) |
| Creator: | Crimmins, William A. |
| Extent: | 8.33 linear feet (8 flat boxes (10"x13") and 1 oversize flat box (14"x20")) |
| Abstract: | This collection contains articles and photographs related to the modern art exhibit held in Newport in 1974. It also contains exhibit photographs and labels related to Re:Monumenta, an event held in 2004 to emphasize the importance of the original exhibit. |
| Language of materials: | English |
| Repository: | Salve Regina University Special Collections |
| Collection number: | SP 03 |
Scope & content
The Monumenta collection deals primarily with events that occurred after the opening of the exhibit. There are many newspaper articles from 1974 which represent both a positive and negative reaction to Monumenta. Also in the collection there are magazine and journal reviews of the exhibit. From the exhibit itself, there are maps which guided visitors to the location of each sculpture throughout Newport. There are various photographs included in the collection as well as foam-mounted wall board photographs from the Monumenta Redux exhibit. A digital copy of photographs is included on a DVD with a master directory.
There are no planning documents and no correspondence related to the artists and directors of the exhibit.
Digital reproductions of some materials in this collection are available at http://digitalcommons.salve.edu/monumenta/.
Arrangement
This collection is arranged in three series:
Series 1: Printed material, 1974
Series 2: Images, 1974
Series 3: Re:Monumenta, 2004
Historical note
Monumenta was an outdoor modern art exhibit held in Newport, Rhode Island, in 1974. It consisted of fifty-four sculptures which had been created by forty different artists, including Christo, Willem De Koonig, Kosso Eloul, Richard Fleischner, Anne Healy, and James Rosati. The sculptures were loaned to Monumenta on a temporary basis for the sole purpose of the exhibit, which was open to the public from August 17 to October 13, 1974.
The exhibit spanned ten different locations around Newport, including Bowens Wharf, Brick Market Place, Chateau-sur-Mer, the Elms, King's Beach, various locations on Ocean Drive, and Perrotti Park. Some of these sites were public areas owned by the state and town, while others were owned by the Preservation Society of Newport County. William Crimmins, a resident of Newport, organized the exhibit, and Sam Hunter, a professor of art from Princeton, was the director.
Monumenta's 30th anniversary was commemorated in 2004 in a month-long celebration called Re:Monumenta. Four local arts and cultural organizations – Project One, Island Moving Company, Island Arts, and Salve Regina University – presented a series of lectures, dance performances, public sculpture and gallery exhibitions. The exhibition Monumenta Redux, held at the Island Arts Gallery during the month of September 2004, presented reproductions of photographs, sketches, press clippings and memorabilia related to the original show. Re:Monumenta called the public's attention back to the importance of the fifty-four sculptures that once stood throughout Newport.
Access & Use
Access to the collection:
This collection is not restricted.
Use of the materials:
Various copying restriction apply, according to the Special Collections use policy. Requests for permission to publish material from this collection should be directed to the Special Collections Librarian. See also McKillop Library's copyright and publication statement.
Physical characteristics:
A computer with a DVD drive and software for displaying tiff, jpeg, and pdf files is required for use of the DVD.
Preferred citation:
[Identification of item], in SP 03: William A. and Gael Crimmins papers and photos on Monumenta, [Box #, Folder #], Special Collections, McKillop Library, Salve Regina University, Newport, RI
Contact information:
Salve Regina University Special Collections
McKillop Library
100 Ochre Point Ave.
Newport, RI 02891
Tel: 401-341-2276
Fax: 401-341-2951
email: archives@salve.edu

Administrative Information
| | |
| --- | --- |
| ABOUT THE COLLECTION |   |
| Acquisition: | The collection was acquired from William A. and Gael Crimmins in summer 2005. They gave the material to Salve Regina professor of art Dr. James Yarnall, who gave it to the library. This donation was made by the Crimminses in honor of Senator Erich A. O'D. Taylor. |
| Accruals: | No additional accruals are expected. |
| Processing information: | The collection was processed by Shelley Byron, Archives Assistant, in 2008. |
| | |
| | |
| ABOUT THE FINDING AID |   |
| Author: | Finding aid prepared by Shelley Byron and Maria Bernier. |
| Encoding: | Finding aid encoded by Aimee Saunders 2010 July 01 |
| Descriptive rules: | Finding aid based on Describing Archives: A Content Standard (DACS) |
Additional Information
Related material:

SP 05: Monumenta collection, Special Collections, Salve Regina University.
Hunter, Sam. Monumenta: a biennial exhibition of outdoor sculpture, Newport, Rhode Island, August 17 through October 13, 1974. Newport, R.I.: Monumenta Newport Inc., 1974. (Salve Newport Collection NB198 .M7)
Yard, Sally and Gianfranco Gorgoni. Christo: Oceanfront. Princeton, N.J.: Art Museum, Princeton University, 1975. (Salve Newport Collection N7193.C5 P74 1975)
Monumenta/74 and 76 records, 1971-1974; 1976, Archives of American Art: https://www.aaa.si.edu/collections/monumenta74-and-76-records-8014.
Inventory
---
Printed material, 1974-1975
This series contains newspaper clippings and magazine articles regarding the exhibit as well as a map and photocopy of the exhibit catalog. The magazine items include four original articles as printed in Vogue, Time, House and Garden, and Domus (a European arts and architectural magazine), as well as a photocopy of an article from the journal Art News. All of those articles comment on the Monumenta exhibit and include some images. In addition to magazines, Monumenta made appearances often in newspapers. Various articles commented upon the general appearance and idea of Monumenta, while other newspaper clippings demonstrate positive and negative reactions from the general public in Newport. The articles also contain photographic images, including some related to the beginning of Monumenta and final exhibit. Tour guide maps directed sightseers to the location of each sculpture around Newport. Lastly, a photocopy of the published Monumenta exhibit catalogue is included. (An original copy of the catalog is shelved in the Special Collections Room, call number Newport Collection NB198 .M7.)

| | | | | |
| --- | --- | --- | --- | --- |
| Container | | Description | | Date |
Images
This series contains different formats of images of Monumenta, including photographic prints, postcards, and digital images. There are six 5 x 7 photographic prints of Anne Healy's Hot Lips and two original postcards, one of Christo's Oceanfront and one of Healy's Hot Lips. Two other printed images include participants in Monumenta (including the organizer William Crimmins). This series also includes two identical DVD+Rs with a variety of files related to the exhibit, including photos of the sod maze from 2005, pdf versions of the 1974 exhibit catalog and other books related to the exhibit, and digitized images of the installation of each sculpture and formal photographs of the sculptures in place. These digital files (tiff, jpeg, and pdf) were created by Thomas Palmer, who scanned and retouched original slides taken by a variety of unidentified photographers. The digital files in the DVD folder titled "Formal Shots" depict the same images as the foam-mounted photos in series 3. The .mov file called "Re-Monumenta Movie" will not play.

| | | | | |
| --- | --- | --- | --- | --- |
| Container | | Description | | Date |
Re:Monumenta
These items date to the Re:Monumenta event in September 2004. The majority of this series consists of exhibit labels and enlarged reproductions of photographs and articles from 1974 that were used in the Monumenta Redux exhibit at the Island Art Gallery. The photographic images are mounted on foam core and measure 8 x 12, and the articles measure 19 x 13. These articles and images can all be found in original form in other folders throughout the collection. In addition, the series contains one folder of items from 2004 on Monumenta Redux, the Wind Sea Sky outdoor sculpture exhibit, and William Crimmins' speech at Salve Regina on September 10.

| | | | | |
| --- | --- | --- | --- | --- |
| Container | | Description | | Date |