Guide to the Monumenta collection, 1988-2007
(bulk 2006)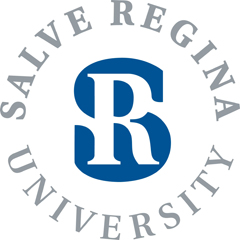 Salve Regina University Special Collections
McKillop Library
100 Ochre Point Ave.
Newport, RI 02891
Tel: 401-341-2276
Fax: 401-341-2951
email: archives@salve.edu


Published in 2010
Collection Overview
| | |
| --- | --- |
| Title: | Monumenta collection |
| Date range: | 1988-2007, (bulk 2006) |
| Creator: | Patrella, Diane |
| Extent: | .208 linear feet (1 half document box) |
| Abstract: | This collection contains miscellaneous records related to the Monumenta outdoor art exhibit held in Newport, Rhode Island, in 1974. |
| Language of materials: | English |
| Repository: | Salve Regina University Special Collections |
| Collection number: | SP 05 |
Scope & content
This collection contains miscellaneous records related to the Monumenta art exhibit in Newport in 1974. The bulk of the materials were created by Diane M. Patrella, a student at Salve Regina University, who wrote about Monumenta in her senior thesis for the art department. A transcript of her 2005 interview with William Crimmins, the organizer of the original exhibit, is included. The collection contains a copy of her thesis as submitted in May 2006 as well as a version as published in Newport History, the journal of the Newport Historical Society, in Spring 2007. Newspaper obituaries of two contributing artists to the Monumenta exhibit are also included in the collection.
Arrangement
All arranged in one series.
Historical note
Monumenta was an outdoor modern art exhibit held in Newport, Rhode Island, in 1974. It consisted of fifty-four sculptures which had been created by forty different artists, including Christo, Willem De Koonig, Kosso Eloul, Richard Fleischner, Anne Healy, and James Rosati. The sculptures were loaned to Monumenta on a temporary basis for the sole purpose of the exhibit, which was open to the public from August 17, 1974 to October 13, 1974.
The exhibit spanned ten different locations around Newport, including Bowens Wharf, Brick Market Place, Chateau-sur-Mer, the Elms, King's Beach, various locations on Ocean Drive, and Perrotti Park. Some of these sites were public areas owned by the state and town, while others were owned by the Preservation Society of Newport County. William Crimmins, a Newport resident, organized the exhibit, and the director was Sam Hunter, a professor from Princeton.
Monumenta had a significant impact, both positive and negative, on Newport and its citizens.
Access & Use
Access to the collection:
This collection is not restricted.
Use of the materials:
Various copying restriction apply, according to the Special Collections use policy. Requests for permission to publish material from this collection should be directed to the Special Collections Librarian. See also McKillop Library's copyright and publication statement.
Preferred citation:
[Identification of item], in SP 05: Monumenta collection, Box 1, [Folder #], Special Collections, McKillop Library, Salve Regina University, Newport, RI
Contact information:
Salve Regina University Special Collections
McKillop Library
100 Ochre Point Ave.
Newport, RI 02891
Tel: 401-341-2276
Fax: 401-341-2951
email: archives@salve.edu

Administrative Information
| | |
| --- | --- |
| ABOUT THE COLLECTION |   |
| Acquisition: | Material acquired from various sources between 2006 and 2007. Professor James Yarnall delivered most items to the library. |
| Accruals: | Additional accruals may be added in the future but are not anticipated. |
| Processing information: | Collection was processed by Shelley Byron, Archives Assistant, in 2008.New finding aid produced in 2008 by Shelley Byron, Archives Assistant, and Maria Bernier, University Archivist and Special Collections Librarian. |
| | |
| | |
| ABOUT THE FINDING AID |   |
| Author: | Finding aid prepared by Shelley Byron and Maria Bernier. |
| Encoding: | Finding aid encoded by Aimee Saunders 2010 July 06 |
| Descriptive rules: | Finding aid based on Describing Archives: A Content Standard (DACS) |
Additional Information
Related material:

SP 03 William A. and Gael Crimmins papers and photos on Monumenta
Hunter, Sam. Monumenta: a biennial exhibition of outdoor sculpture, Newport, Rhode Island, August 17 through October 13, 1974. Newport, R.I.: Monumenta Newport Inc., 1974. (Salve Newport Collection NB198 .M7)
Yard, Sally and Gianfranco Gorgoni. Christo: Oceanfront. Princeton, N.J.: Art Museum, Princeton University, 1975. (Salve Newport Collection N7193.C5 P74 1975)
Inventory
---
| | | | | |
| --- | --- | --- | --- | --- |
| Box 1, Folder 1 | | Interview with William Crimmins by Diane Patrella | | 2005 Nov |
| | | | | |
| --- | --- | --- | --- | --- |
| Box 1, Folder 2 | | "Monumenta," by Diane Patrella | | 2006 May |
| | | | | |
| --- | --- | --- | --- | --- |
| Box 1, Folder 3 | | Newport History, vol. 76, no. 256 (2007) containing articles "Newport and Monumenta: The Ambition, Controversy, and Legacy of Contemporary Sculpture" by Diane Patrella and "Monumenta Redux" by William A. Crimmins | | 2007 |
| | | | | |
| --- | --- | --- | --- | --- |
| Box 1, Folder 4 | | Newspaper obituaries of James Rosati and Kosso Eloul, contributing artists | | 1988,1995 |