Guide to the Collection on Goelet furnishings, 1882-2008
(bulk 1882-1896)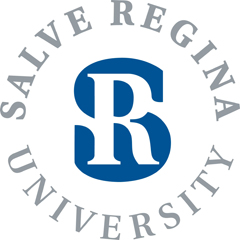 Salve Regina University Special Collections
McKillop Library
100 Ochre Point Avenue
Salve Regina University
Newport, RI 02840
Tel: 401-341-2276
Fax: 401-341-2951
email: archives@salve.edu


Published in 2010
Collection Overview
| | |
| --- | --- |
| Title: | Collection on Goelet furnishings |
| Date range: | 1882-1896 |
| Creator: | Preservation Society of Newport County |
| Extent: | .208 linear feet (1 half document box) |
| Abstract: | Photocopies documenting the provenance and disposition of furnishings, art, and other objects purchased by Ogden Goelet for his homes in New York City and Newport. Includes English translations of receipts and correspondence from French companies. |
| Physical location: | Row 7, Unit 4, Shelf 2 |
| Language of materials: | English |
| Repository: | Salve Regina University Special Collections |
| Collection number: | SP 06 |
Scope & content
These files were compiled in 2008 by a French summer intern who was working for Paul Miller, the curator at the Preservation Society of Newport County. The files document purchases of furnishings, art, and other objects by Ogden Goelet for his homes in New York City and Newport between 1882 and 1896. The intern translated select receipts and correspondence from the Goelet family papers (SP 02) that were written in French. He also researched the provenance of some items purchased by Ogden Goelet and found brief identifying information on some of the companies mentioned in the correspondence. In a few instances, he was able to trace the sales, later in the twentieth century, of some objects from Ochre Court.
Arrangement
All arranged in one series. Folder 1 contains information on the Goelets' New York home, and all the remaining folders relate to Ochre Court in Newport. The documents are grouped by the name of the company that produced the records. The last folder in the series contains a summary of information for each major room in the house.
Biographical note
Ogden Goelet (1846-1897) was a scion of a wealthy New York family that had made vast investments in real estate over several generations. Ogden and his brother, Robert, were very much a part of high New York society and were founders of the New York Metropolitan Opera. Ogden married Mary R. Wilson in 1878 and had two children, Mary "May" Wilson Goelet (1879?-1937) and Robert Goelet (1880-1966). After 1884, the main Goelet residence in New York City was at 608 Fifth Avenue (49th and Fifth). After several years of poor health, Ogden died in 1897 on his yacht Mayflower at Cowes, England.
Ochre Court, commissioned by Ogden Goelet as his family's summer residence in Newport, was the first of four Newport mansions designed by Richard Morris Hunt. As the country's foremost architect in the late 19th century, Hunt drew inspiration for the 50-room limestone palace from late Gothic French architecture. Inside the house, Hunt utilized design elements from French renaissance chateaux and churches to create a three-story Great Hall, from which radiate impressive ground floor reception rooms such as a dining room, ballroom, and library. Private upstairs family rooms were richly designed with imported antique fireplaces and lavish wall coverings. Hunt emphasized the Goelets' social position and their patronage of learning and the arts with exuberant decoration in classical ceiling paintings, royal heraldic devices, carved emblems and statues, and a rich collection of antique stained glass. Many of the furnishings were obtained through high-end dealers such as L. Alavoine, Jules Allard Fils, and L. Marcotte. Construction of the house officially spanned the years 1888 to 1891, but it appears that many smaller tasks of decorating the interior and completing the gardens continued well into the mid 1890s.
It was Robert Goelet's gift of Ochre Court to the Religious Sisters of Mercy in 1947 that established Salve Regina College.
Access & Use
Access to the collection:
This collection is not restricted.
Use of the materials:
Various copying restrictions apply, according to the Special Collections use policy. Requests for permission to publish material from this collection should be directed to the Special Collections Librarian. See also McKillop Library's copyright and publication statement.
Physical characteristics:
All items in the files are photocopies or computer printouts.
Preferred citation:
[Identification of item], in SP 06: Collection on Goelet furnishings, Box 1, [Folder #], Salve Regina Special Collections, McKillop Library, Salve Regina University, Newport, RI
Contact information:
Salve Regina University Special Collections
McKillop Library
100 Ochre Point Avenue
Salve Regina University
Newport, RI 02840
Tel: 401-341-2276
Fax: 401-341-2951
email: archives@salve.edu

Administrative Information
| | |
| --- | --- |
| ABOUT THE COLLECTION |   |
| Acquisition: | Material acquired from Paul Miller, curator at Preservation Society of Newport County, on 7 October 2008. In August 2007, Maria Bernier, University Archivist, had provided the Preservation Society with digital images of many receipts and letters from the Goelet family papers (SP 02). A significant number of the receipts were written in French, which made them unusable for most researchers. Mr. Miller offered to have his intern translate the receipts. |
| Accruals: | No additional accruals are expected. |
| Processing information: | New finding aid produced in October 2008 by Maria Bernier, University Archivist. |
| | |
| | |
| ABOUT THE FINDING AID |   |
| Author: | Finding aid prepared by Maria Bernier. |
| Encoding: | Finding aid encoded by Aimee Saunders 2010 July 07 |
| Descriptive rules: | Finding aid based on Describing Archives: A Content Standard (DACS) |
Additional Information
| | |
| --- | --- |
| Related material: | SP 02: Goelet family papers |
Inventory
---
| | | | | |
| --- | --- | --- | --- | --- |
| Box 1, Folder 1 | | Goelets' New York house | | 1882-1886 |
| | | | | |
| --- | --- | --- | --- | --- |
| Box 1, Folder 2 | | Ochre Court: Allard | | 1890-1894 |
| | | | | |
| --- | --- | --- | --- | --- |
| Box 1, Folder 3 | | Ochre Court: Lowengard (d'Yvon collection) | | 1890-1892 |
| | | | | |
| --- | --- | --- | --- | --- |
| Box 1, Folder 4 | | Ochre Court: Stettiner | | 1892 (d'Yvon)-1893 (Spitzer) |
| | | | | |
| --- | --- | --- | --- | --- |
| Box 1, Folder 5 | | Ochre Court: Falise | | 1890 (Leloir sale)-1891 |
| | | | | |
| --- | --- | --- | --- | --- |
| Box 1, Folder 6 | | Ochre Court: Marcotte | | 1893-1896 |
| | | | | |
| --- | --- | --- | --- | --- |
| Box 1, Folder 7 | | Ochre Court: Raffard | | 1890 (d'Anglade paintings)-1893 |
| | | | | |
| --- | --- | --- | --- | --- |
| Box 1, Folder 8 | | Ochre Court: Others (Vail, Laurent, Guiraud, Millot) | | |
| | | | | |
| --- | --- | --- | --- | --- |
| Box 1, Folder 9 | | Shipments from France and Italy | | undated |
| | | | | |
| --- | --- | --- | --- | --- |
| Box 1, Folder 10 | | Collection Bardini, Stefano (Florence) | | |
| | | | | |
| --- | --- | --- | --- | --- |
| Box 1, Folder 11 | | Ochre Court: Summary by room | | |