Guide to the North Kingstown Ambulance Association records, 1943-1978, undated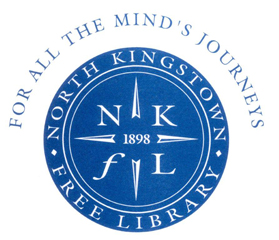 North Kingstown Free Library
100 Boone Street
North Kingstown, RI 02852
Tel: 401-294-3306
email:nkiref@nklibrary.org


Published in 2018
Collection Overview
| | |
| --- | --- |
| Title: | North Kingstown Ambulance Association records |
| Date range: | 1943-1978 |
| Creator: | North Kingstown Ambulance Association |
| Extent: | 2 linear feet |
| Abstract: | This collection is comprised of the organizational records of the North Kingstown Ambulance Association, including meeting minutes, lists and applications of member volunteers, treasurer reports, statistical reports, by-laws, manuals, business records and correspondence. |
| Language of materials: | English |
| Repository: | North Kingstown Free Library |
| Collection number: | 2013.12 |
Scope & content
This collection is comprised of the organizational records of the North Kingstown Ambulance Association, including meeting minutes, lists and applications of member volunteers, treasurer reports, statistical reports, by-laws, manuals, business records and correspondence. Of particular interest are blueprints and papers relating to the alteration of their building on 31 West Main Street, papers relating to a statewide ambulance study in 1967, and a collection of mostly handwritten notes of thanks from residents who used the ambulance service.
Arrangement
The collection is arranged alphabetically by folder title.
Administrative History
The North Kingstown Ambulance Association was first incorporated in July 1943 as the North Kingstown Ambulance Service. In later years the organization was more prominently referred to as the North Kingstown Ambulance Association and for a period was also known as the North Kingstown Ambulance Corps. Residents could subscribe to the volunteer run ambulance service by paying an annual fee, or nonsubscribers could use the service for a higher rate.
In 1975, the organization's charter was amended to include the town of Exeter. In 1982 the organization's name was officially changed to the North Kingstown/Exeter Ambulance Association. The name was changed again in 1987 to the Exeter Rescue Corps., as by that time the Town of North Kingstown was paying for its own ambulance service managed by the town's fire department. In 2014, Exeter Rescue Corps. dissolved, with the town of Exeter's ambulance service being maintained by the Exeter Volunteer Fire Department.
For a period of time, the North Kingstown Ambulance Association's headquarters were at 31 West Main Street in Wickford in what was originally the Methodist Church. The building has since served as a firefighting museum, an art gallery and shops.
Access & Use
Access to the collection:
This collection is open under the rules and regulations of the North Kingstown Free Library.
Use of the materials:
Copyright has not been assigned to North Kingstown Free Library. All requests for permission to publish or quote from manuscripts must be obtained by the researcher from the copyright holder.
Preferred citation:
[item title], North Kingstown Ambulance Association records, 2013.12, North Kingstown Free Library. North Kingstown, Rhode Island.
Contact information:
North Kingstown Free Library
100 Boone Street
North Kingstown, RI 02852
Tel: 401-294-3306
email:nkiref@nklibrary.org

Administrative Information
| | |
| --- | --- |
| ABOUT THE COLLECTION |   |
| Acquisition: | Gift of the Exeter Rescue Corps., 2013. |
| Custodial history: | Material was given to the library by Roddy Jordan on behalf of the Exeter Rescue Corps., which was initially known as the North Kingstown Ambulance Association. |
| Accruals: | No accruals are expected. |
| Processing information: | The collection was processed by Tom Frawley in July, 2018. |
| | |
| | |
| ABOUT THE FINDING AID |   |
| Author: | Finding aid prepared by Tom Frawley. |
| Encoding: | Finding aid encoded by Tom Frawley 2018 October 29 |
| Descriptive rules: | Finding aid based on Describing Archives: A Content Standard(DACS). |
Additional Information
Inventory
---
| | | | | |
| --- | --- | --- | --- | --- |
| Container | | Description | | Date |