Guide to the Hammond family papers , 1740-1913, undated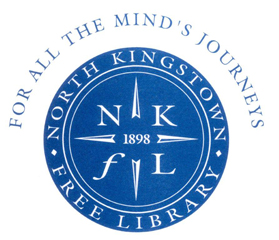 North Kingstown Free Library
100 Boone Street
North Kingstown, RI 02852
Tel: 401-294-3306
email:nkiref@nklibrary.org


Published in 2018
Collection Overview
| | |
| --- | --- |
| Title: | Hammond family papers |
| Date range: | 1740-1913 |
| Creator: | Hammond family |
| Extent: | 1 linear foot |
| Abstract: | This collection consists of papers relating to the Hammond family, especially Pardon Tillinghast Hammond who served as cashier of the North Kingstown Bank from 1818-1867. |
| Language of materials: | English |
| Repository: | North Kingstown Free Library |
| Collection number: | 2019.7 |
Scope & content
The central figure in this collection is Pardon Tillinghast Hammond (1792-1872) of Wickford, RI, the longtime cashier of North Kingston Bank. Among his papers are an 1847 draft letter to President Polk concerning a local customs house appointment; a pair of small daybooks from 1829 to 1834; a bundle of 38 documents relating to his work securing pensions for Revolutionary War veterans, 1835-44; and two folders of papers relating to his banking work.
Also notable are a group of 48 documents from Washington Academy in Wickford, which has been described as Rhode Island's first teachers college. Included are the school's original minute book from 1800 to 1802, a minute book from its revival from 1833 to 1850, and numerous loose minutes, subscription lists and receipts. The collection also includes 4 documents from the Wickford Library Society: 3 subscription lists from 1829, and a slim volume of the library's purchases and loans from 1829 to 1835.
The collection also includes a 1740 bill of sale for an enslaved man to Joseph Hammond (1690-1776); a 1783 work agreement between Jeremiah Gardiner and Black man Lonnon/London Phillips; scattered papers from grandfather and father William Hammond Sr. and Jr.; and a few papers of his unmarried daughters Mary and Ruth, as well as a few related Stanton family papers and other Wickford material. It also includes 5 letters written by Pardon's son William P. Hammond from Cuba in 1861 and 1862; genealogical notes; copies of early Indian deeds; salary statements of North Kingstown port surveyor William Hammond; a detailed labor and staff list for an unidentified textile manufacturer, 1856; and an 1814 letter by prominent Wickford man Daniel E. Updike from the Little Rest jail, describing his recent bout of "partial insanity."
Arrangement
The items in Box 1 were received organized by folder based on subject. The folders have since been arranged chronologically. The items in Box 2, mostly deeds, were housed together in one folder marked "Misc." at the time of purchase. These items have been separated into individual folders and are arranged chronologically.
Biographical Note
Joseph Hammond (1690-1776) settled in North Kingstown at location which came to be known as Hammond Hill, located near the present day intersection of Gilbert Stuart and Tower Hill Roads. His grandson, William (1766-1827), a merchant, banker and port surveyor, built the home at 49 Main St. in Wickford in 1798 and the family later bought more Wickford properties. William was a founder of the North Kingstown Bank. His son, Pardon Tillinghast Hammond (1792-1872), started his career as a clerk at a mill in Belleville and later served as cashier of the North Kingstown Bank from 1818-1867. He also served as secretary of the board of trustees of the Washington Academy in the 1830s. A circulating library, the Wickford Library Society, was housed in the Academy at about this time.
Access & Use
Access to the collection:
This collection is open under the rules and regulations of the North Kingstown Free Library.
Use of the materials:
Copyright has not been assigned to North Kingstown Free Library. All requests for permission to publish or quote from manuscripts must be obtained by the researcher from the copyright holder.
Preferred citation:
[item title], Hammond family papers, 2019.7, North Kingstown Free Library. North Kingstown, Rhode Island.
Contact information:
North Kingstown Free Library
100 Boone Street
North Kingstown, RI 02852
Tel: 401-294-3306
email:nkiref@nklibrary.org

Administrative Information
| | |
| --- | --- |
| ABOUT THE COLLECTION |   |
| Acquisition: | Purchased at auction by North Kingstown Free Library from Swann Galleries (New York, NY) in September 2019. |
| Accruals: | No accruals are expected. |
| Processing information: | The collection was processed by Tom Frawley in 2019-2020. |
| | |
| | |
| ABOUT THE FINDING AID |   |
| Author: | Finding aid prepared by Tom Frawley. |
| Encoding: | Finding aid encoded by Tom Frawley 2020 December 4 |
| Descriptive rules: | Finding aid based on Describing Archives: A Content Standard(DACS). |
Additional Information
Related material:
North Kingstown Bank records (1818-1869), North Kingstown Free Library. Includes charter, directors' meeting minutes and correspondence.
Bibliography:
Cole, J.R. History of Washington and Kent Counties, Rhode Island. W.W. Preston and Co., 1889.
Cranston, G. Timothy. Walking in Olde Wickford: the History of Old Wickford One House at a Time. G.Timothy Cranston, 2010.
Cutter, William Richard. New England Families: Genealogical and Memorial. Lewis Historical Publishing Company, 1915.
Inventory
---
| | | | | |
| --- | --- | --- | --- | --- |
| Box 1, Folder 1 | | Joseph Hammond: Bill of Sale for enslaved man Virgell | | 1740 |
| | | | | |
| --- | --- | --- | --- | --- |
| Box 1, Folder 2 | | William Hammond Sr.: court examination of Ruth Sweet | | 1779 |
| | | | | |
| --- | --- | --- | --- | --- |
| Box 1, Folder 3 | | Work agreement, Jeremiah Gardiner and "negroman" London Phillips | | 1783 |
| | | | | |
| --- | --- | --- | --- | --- |
| Box 1, Folder 4 | | Washington Academy meeting minutes | | 1800-1849 |
| | | | | |
| --- | --- | --- | --- | --- |
| Box 1, Folder 5 | | William Hammond Jr. : receipt to Washington Academy, Surveyor of port of North Kingstown salary statements, correspondence, deeds, receipts, copy of petition to RI General Assembly | | 1806-1827 |
| | | | | |
| --- | --- | --- | --- | --- |
| Box 1, Folder 6 | | Henry Verner correspondence, including letter from Daniel E. Updike from Little Rest jail | | 1814 |
| | | | | |
| --- | --- | --- | --- | --- |
| Box 1, Folder 7 | | North Kingstown Bank: statement of subscribers, correspondence, legal notices, etc. | | 1819-1849 |
| | | | | |
| --- | --- | --- | --- | --- |
| Box 1, Folder 8 | | Printed ephemera: Wickford House broadsides, 1825 Republican ticket, etc. | | 1825-1831 |
| | | | | |
| --- | --- | --- | --- | --- |
| Box 1, Folder 9 | | Pardon T. Hammond: records, deeds and papers re: will of William Hammond | | 1826-1862 |
| | | | | |
| --- | --- | --- | --- | --- |
| Box 1, Folder 10 | | Wickford Manufacturing Co. banking records | | 1829-1830 |
| | | | | |
| --- | --- | --- | --- | --- |
| Box 1, Folder 11 | | Wickford Library Society | | 1829-1831 |
| | | | | |
| --- | --- | --- | --- | --- |
| Box 1, Folder 12 | | Pardon T. Hammond account books (2) | | 1829-1834 |
| | | | | |
| --- | --- | --- | --- | --- |
| Box 1, Folder 13 | | Pardon T. Hammond correspondence | | 1932-1962 |
| | | | | |
| --- | --- | --- | --- | --- |
| Box 1, Folder 14 | | Washington Academy financial papers and subscriber lists | | 1833-1834 |
| | | | | |
| --- | --- | --- | --- | --- |
| Box 1, Folder 15 | | Revolutionary War pension claim papers | | 1835-1844 |
| | | | | |
| --- | --- | --- | --- | --- |
| Box 1, Folder 16 | | Unidentified textile manufacturing company: account sheets and time and labor sheets with names of employees. | | 1856, 1859 |
| | | | | |
| --- | --- | --- | --- | --- |
| Box 1, Folder 17 | | Mary and Ruth Hammond | | 1856-1910 |
| | | | | |
| --- | --- | --- | --- | --- |
| Box 1, Folder 18 | | William P. Hammond correspondence from Cuba | | 1861-1862 |
| | | | | |
| --- | --- | --- | --- | --- |
| Box 1, Folder 19 | | Roby Hammond last will and testament | | 1865 |
| | | | | |
| --- | --- | --- | --- | --- |
| Box 1, Folder 20 | | Ruth Hammond | | 1901-1913 |
| | | | | |
| --- | --- | --- | --- | --- |
| Box 1, Folder 21 | | Deed, copies: copies of Indian deeds by RI Secretary of State Thomas Ward (1746-1760) and copy of deed from Joseph Hammond to William Hammond | | undated |
| | | | | |
| --- | --- | --- | --- | --- |
| Box 1, Folder 22 | | Genealogical: loose sheets and small book of Hammond genealogy | | undated |
| | | | | |
| --- | --- | --- | --- | --- |
| Box 2, Folder 1 | | Copy of 1741 lease from Ninigret Trustees to Benoni Saush | | 1754 |
| | | | | |
| --- | --- | --- | --- | --- |
| Box 2, Folder 2 | | Deed, Israel Arnold to Jonathan Hopkins | | 1783 |
| | | | | |
| --- | --- | --- | --- | --- |
| Box 2, Folder 3 | | Agreement between Benjamin Carr and Isaac, Joseph and Hannah Carr | | 1787 |
| | | | | |
| --- | --- | --- | --- | --- |
| Box 2, Folder 4 | | Survey, Granville River, Joseph Jacack | | 1790 |
| | | | | |
| --- | --- | --- | --- | --- |
| Box 2, Folder 5 | | Deed, William B. Slocum to Beriah Anthony | | 1795 |
| | | | | |
| --- | --- | --- | --- | --- |
| Box 2, Folder 6 | | Bond, Frederick Gardiner to John L. Boss | | 1795 |
| | | | | |
| --- | --- | --- | --- | --- |
| Box 2, Folder 7 | | Deed, Hannah Stanton to Daniel and Benjamin Stanton | | 1798 |
| | | | | |
| --- | --- | --- | --- | --- |
| Box 2, Folder 8 | | Deed, Henry Potter to Jonathan Hopkins | | 1799 |
| | | | | |
| --- | --- | --- | --- | --- |
| Box 2, Folder 9 | | Deed, Walter Watson to Jonathan Hopkins | | 1800 |
| | | | | |
| --- | --- | --- | --- | --- |
| Box 2, Folder 10 | | Deed, Mary Stanton to Daniel Stanton | | 1803 |
| | | | | |
| --- | --- | --- | --- | --- |
| Box 2, Folder 11 | | Survey, B. Hammond, Southwick (Mass.?) | | 1807 |
| | | | | |
| --- | --- | --- | --- | --- |
| Box 2, Folder 12 | | Deed, Nathan Gardner to Daniel Stanton | | 1809 |
| | | | | |
| --- | --- | --- | --- | --- |
| Box 2, Folder 13 | | Daniel Stanton misc. | | 1813-1815, undated |
| | | | | |
| --- | --- | --- | --- | --- |
| Box 2, Folder 14 | | Deed, Baptist Church pew to Daniel Stanton | | 1817 |
| | | | | |
| --- | --- | --- | --- | --- |
| Box 2, Folder 15 | | Lottery Book (Richmond Meetinghouse and Washington Lodge) | | 1826 |
| | | | | |
| --- | --- | --- | --- | --- |
| Box 2, Folder 16 | | St. Paul's Pew Deed, Joseph Tillinghast to George Hammond | | 1829 |
| | | | | |
| --- | --- | --- | --- | --- |
| Box 2, Folder 17 | | Deed, Peleg and Mary Weeden to George Hammond | | 1831 |
| | | | | |
| --- | --- | --- | --- | --- |
| Box 2, Folder 18 | | Will of Daniel Stanton | | 1841 |
| | | | | |
| --- | --- | --- | --- | --- |
| Box 2, Folder 19 | | Quit Claim Deed, Montraville Gelatt to Chester Stimson | | 1847 |
| | | | | |
| --- | --- | --- | --- | --- |
| Box 2, Folder 20 | | Deed, Joseph Tillinghast to Phillip Tillinghast | | 1850 |
| | | | | |
| --- | --- | --- | --- | --- |
| Box 2, Folder 21 | | Deed, Ruth Stanton to Roby Hammond | | 1853 |
| | | | | |
| --- | --- | --- | --- | --- |
| Box 2, Folder 22 | | Power of attorney to Pardon Hammond from estate of Ruth Stanton | | 1864 |
| | | | | |
| --- | --- | --- | --- | --- |
| Box 2, Folder 23 | | Deed, Daniel S. Hammond to Wickford Savings Bank | | 1875 |
| | | | | |
| --- | --- | --- | --- | --- |
| Box 2, Folder 24 | | Misc. | | Various, undated |