Guide to the AS220 Collection , 1982-2018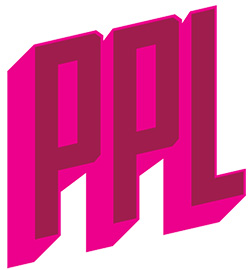 Providence Public Library, Special Collections
150 Empire Street
Providence, RI 02903
Tel: 401-455-8000
E-mail: special-collections@provlib.org


Published in 2018
Collection Overview
| | |
| --- | --- |
| Title: | AS220 Collection |
| Date range: | 1982-2018 |
| Creator: | AS220 |
| Extent: | 110.5 linear feet |
| Abstract: | AS220 originated in Providence, Rhode Island in 1985 as an artist-run organization committed to providing an unjuried and uncensored forum for the arts. Retaining that mission, the organization has grown to over 100,000 square feet in downtown Providence representing a $25 million investment in urban revitalization. The City of Providence is now broadly recognized for its exceptional revitalization-based support for the creative economy and creative placemaking. |
| Language of materials: | English |
| Repository: | Providence Public Library, Special Collections |
| Collection number: | 030 |
Scope & content
The Collection includes records and collected artwork of AS220 from 1983-2017. Annual accruals are expected. The materials in the collection represent the work of a wide variety of artists and performers as well as the organization. Researchers will find evidence of a complex, creative community with a national reach and strong impact on the streetscape of an urban downtown area.
The bulk of the collection includes artwork and communications/public relations-related records. The collection also includes documentation of administrative decisions and interactions, major AS220 programs, AS220 Youth and Action Speaks, residency and property programs, fundraising efforts (Building Box, Build AS220, Fools Ball), and AS220 Industries.
The collection includes a wide variety of formats and material types. In addition to organizational records, there are printed and manuscript materials of various forms. Of note are bound and loose calendars, notebooks, planners, scrapbooks, concert setlists, sheet music, zines and postcards. Audiovisual records include 8mm films, VHS cassette tapes, mini-cassette tapes, CDs, DVDs, reel films, zip discs, 3 1/2 inch discs, and vinyl records. A substantial amount of the collection includes original artwork and ephemera including slides, photographs, posters, collage, buttons, t-shirts, patches, banners, screen printing screens and stickers. Digital record file types include ARW, CSV, DOCX, FLAC, FLMKR, FMP12, FP5, JPEG, JPG, LOG, MOV, MP3, MP4, MPEG, PDF, PDFALIAS, PDX, PNG, PSD, PSD, RTF, TIFF, TMP, TXT, WAV, XLS, XLSX, and XMP.
Arrangement
The collection is divided into 12 series with subseries divisions within most series. Series reflect the organizational structure of AS220 as of 2017 with considerations toward historic and future organizational functions. Series 1: Administration, 1983 - 2018
Subseries 1: General Administration, 1983-2018
Subseries 2: Annual reports, 1986-2010s
Subseries 3: Finances, 2013, 2017
Subseries 4: Bert Crenca records, 1989-2015
Subseries 5: Director records, early 1990s-2018
Subseries 6: Board records, 2000s-2009
Subseries 7: Staff records, 1989-2010
Subseries 8: Staff administration, 1980s-2014
Subseries 9: Website administration, 1992-2014
Subseries 10: City and state interactions, 1990s-2004
Series 2: Communications , 1982-2017
Subseries 1: Administration, 1989-2010s
Subseries 2: Promotion and brand, 1990s-2000s
Subseries 3: Calendars and Newsletters, 1985-2017
Subseries 4: Press, 1982-2016
Subseries 5: Scrapbooks, 1988-2011
Subseries 6: Publications and Media, 1994-2010s
Subseries 7: Archives, 1998-2010s
Series 3: Development, 1986-2018
Subseries 1: Administration, 1986-2018
Subseries 2: Grants and donor files, 1986-2012
Subseries 3: Fools Ball/Foo Fest, 1995-2017
Subseries 4: Membership, 1988-2014
Series 4: Live/Work & property management, 1986-2012
Subseries 1: Administration, 1986-2012
Subseries 2: Maps and Plans, 1993-2010
Subseries 3: Residences and Studios, 1992-2012
Subseries 4: Tenant records, 1990-2011
Series 5: Youth, 1994-2010s
Subseries 1: Administration, 1994-2010s
Subseries 2: Student work, including publications, 1990s-2016
Subseries 3: Scrapbooks, 1996-2014
Series 6: Gallery, 1988-2018
Subseries 1: Administration, 1988-2010s
Subseries 2: Postcards and other promotional materials, 1989-2018
Subseries 3: Scrapbooks, 1987-2010
Series 7: Live Arts, Performance and Dance, 1992-2014
Subseries 1: Administration, 1992-2015
Subseries 2: Performer information, 1985-2010s
Subseries 3: Promotional materials (for shows), 1990-2013
Subseries 4: Event records (alphabetical), 1988-2018
Series 8: Industries, 1994-2014
Subseries 1: Administration, 1994-2010
Subseries 2: Media Arts/Computing, 1990s-2004
Subseries 3: Dark room, 1985-2014
Subseries 4: Print shop, 1982-2017
Subseries 5: AS220 Labs, 1989-2010s
Series 9: Consulting and Practice//Practice, 2012 Series 10: Special projects [by project], 1991-2016 Series 11: Food, 1994-2018
Subseries 1: Administration, 1994-2010s
Subseries 2: Menus, 1993-2018
Series 12: Media and Artwork, 1946-2016
Subseries 1: Posters, 1982-2016
Subseries 2: Artwork, 1980s-2011
Subseries 3: Photographs, 1946-2011
Subseries 4: Video, 1940s-2010, bulk 1990s
Subseries 5: Audio, 1980s-2000s
Subseries 6: Publications, 1989-2011
Historical note
AS220 originated in Providence, Rhode Island in 1985 as an artist-run organization committed to providing an unjuried and uncensored forum for the arts. Retaining that mission, the organization has grown to over 100,000 square feet in downtown Providence representing a $25 million investment in urban revitalization. The City of Providence is now broadly recognized for its exceptional revitalization-based support for the creative economy and creative placemaking.
As a part of its mission to provide space for artists and provide space for creative placemaking, AS220 has been integrally involved in occupying, renovating and revitalizing locations in downtown Providence. AS220 was founded in 1985 by Umberto "Bert" Crenca, Susan Clausen and Scott Seabolt. The organization began at 220 Weybosset Street as a gallery, studio and performance space above the Providence Performing Arts Center. The name of the organization comes from the space's intent as an "Alternative Space" and the space's address. Initially a small gallery and performance space with 6 studios, AS220 expanded in 1986 with its move to 71 Richmond Street, increasing performance capability and studio space, before fundraising for a new space. Over the years, AS220 has moved and expanded to a number of properties. Each expansion resulted in developments in the organization's programs.
Following a manifold fundraising campaign and a loan from the City of Providence, AS220 purchased the Empire Street complex in 1992. The building was historical, and needed extensive renovation before the organization could move in. In 1993, they moved in with partners Groundwerx, a dance company, and Perishable Theatre, establishing an arts collective. Following the move to the Empire Street building, the organization was able to grow its services, including a restaurant, computer lab, and darkroom. The organization was also able to begin what would become one of its core endeavors: its youth programming. Now known as AS220 Youth, the programs began in forms such as Muse Union, Broad Street Studio, both of which were based heavily in outreach through an arts program for youth at the juvenile detention center, Rhode Island Training School (RITS). AS220 briefly rented a garage in the south side of Providence called the Broad Street Studio for its youth programs which later moved into the Empire Street complex. Another long-standing program, Action Speaks, was established in 1995. The program encouraged local dialogue on important issues through discussion with a panel of experts. In 1995, AS220 also established an annual party—initially an April fundraiser—the Fools Ball. By 2005, the event had evolved into a summer festival called Foo Fest. In 1996, AS220 established TV220, a local-access cable show highlighting local artists and AS220 services. In 2002 and 2011 respectively, Groundwerx and Perishable Theatre at the Empire Street building closed and AS220 took up the administration of each space (now Dance Studios and Black Box Theatre).
Following another capital campaign in the early 2000s, AS220 bought and restored The Dreyfus, a historic hotel in downtown Providence in 2006-2007 and the Mercantile Building in 2008. They added tenants to the retail space on the lower floors, and further expanded their programs, including retail tenants, residential studio space, gallery space and Industries. Industries (initially called Cottage Industries) grew out of other services to artists like the Paul Krot Community DarkRoom in the Empire Street building (started in 1994) and the computer lab at Empire Street. It added spaces for artists, media work in printing (called the Printshop), and digital media, fabrication, 3D Printing and other artistic uses for developing technology (AS220 Labs and Media Arts Lab). The spaces provide training in, and rented work space for, all offered media. Further, as AS220's strategies in community work and placemaking proved effective, AS220 began its Practice//Practice program, a training intensive for community leaders.
Access & Use
Access to the collection:
There are no restrictions on access. Appointments are encouraged.
Use of the materials:
Although Providence Public Library has physical ownership of the collection and the materials contained therein, it does not claim literary rights. It is up to the researcher to determine the owners of the literary rights and to obtain any necessary permissions from them.
Alternate form:
Digital copies of most VHS recordings in the collection are available in MP4 format at the Library.
Preferred citation:
AS220 Collection, 030, Providence Public Library.
Contact information:
Providence Public Library, Special Collections
150 Empire Street
Providence, RI 02903
Tel: 401-455-8000
E-mail: special-collections@provlib.org

Administrative Information
ABOUT THE COLLECTION
 
Acquisition:
Gift of AS220, 2017.
Custodial history:
Material was acquired by creator, and includes some collected artistic works. Some materials were digitized by Rhode Island College between 2013-2016, but AS220 retained ownership over the physical items. Copies of the digitized files were part of the original accession.
Accruals:
Accruals are expected annually
Processing information:

Processing Information:

This collection was processed in 2017-2018 by Janaya Kizzie with support from a NHPRC Access to Historical Records Grant. Assistance provided by Kate Wells and volunteers Claire Uziel, Rachel Hughes, Brynn Pernot and Molly Berg.

Conservation

Audiovisual items were cleaned, conserved and migrated to digital format in

2017-2018

.
ABOUT THE FINDING AID
 
Author:
Finding aid prepared by Janaya Kizzie.
Encoding:
Finding aid encoded by Janaya Kizzie 2018 August 09
Descriptive rules:
Finding aid based on Describing Archives: A Content Standard (DACS)
Additional Information
| | |
| --- | --- |
| Related material: | MS 2012.033, Perishable Theatre Records, John Hay Library, Brown University AS220 Digital Archive, Rhode Island College |
| Separated material: | Records of the Perishable Theatre have been separated from the collection and offered to the John Hay Library at Brown University. |
| Location of originals: | Some digital records, specifically those from Rhode Island College's digitization project, are not available in the original version. The location of those originals is unknown. |
| Location/Existence of copies: | Digital copies of most VHS recordings in the collection are available in MP4 format at the Library. |
Inventory
---
General Administration
| | | | | |
| --- | --- | --- | --- | --- |
| Box 01_01, folder 01_01_01 | | Bylaws | | 1986-1999 |
| | | | | |
| --- | --- | --- | --- | --- |
| Box 01_01, folder 01_01_02 | | Letters | | 1987-2002 and undated |
| | | | | |
| --- | --- | --- | --- | --- |
| Box 01_01, folder 01_01_03 | | Gathered photocopies of letters to praising AS220. | | 1988/1989 |
| | | | | |
| --- | --- | --- | --- | --- |
| Box 01_01, folder 01_01_04 | | Miscellaneous gathered information from outside arts organizations | | 1980/2018 |
| | | | | |
| --- | --- | --- | --- | --- |
| Box 01_01, folder 01_01_05 | | Outgoing letters and notes | | 1991/1993 |
| | | | | |
| --- | --- | --- | --- | --- |
| Box 01_01, folder 01_01_06 | | Programming lists | | 1991-1992, 1992-1993, ca. 1992 |
| | | | | |
| --- | --- | --- | --- | --- |
| Box 01_L, folder 01_01_07 | | Letter from Charles Grossman | | 1993 |
| | | | | |
| --- | --- | --- | --- | --- |
| Box 01_L, folder 01_01_08 | | Photocopy of manuscript calendar of AS220 events | | 1993 July |
| | | | | |
| --- | --- | --- | --- | --- |
| Box 01_01 and 01_02, folder 01_01_09-16 | | Phone log notebooks | | 1994, 1998-2002, 2004 |
| | | | | |
| --- | --- | --- | --- | --- |
| Box 01_02, folder 01_01_17 | | Report on AS220 activities including lists of staff work | | 1997 June 2 |
| | | | | |
| --- | --- | --- | --- | --- |
| Box 01_02, folder 01_01_18 | | Manuscript notes on AS220 history and programs with lists of historical materials | | 1990s |
| | | | | |
| --- | --- | --- | --- | --- |
| Box 01_02, folder 01_01_19 | | List of arts organizations in the eastern United States, annotated. | | late 20th century |
| | | | | |
| --- | --- | --- | --- | --- |
| Box 01_02, folder 01_01_20 | | Manuscript list of AS220 administrative contacts | | late 20th century |
| | | | | |
| --- | --- | --- | --- | --- |
| Box 01_02, folder 01_01_21 | | Letters of condolence following the death of Fatso the cat | | 2001 June |
| | | | | |
| --- | --- | --- | --- | --- |
| Box 01_02, folder 01_01_22 | | Message notebooks | | 2002, 2003 |
| | | | | |
| --- | --- | --- | --- | --- |
| Box 01_02, folder 01_01_23 | | St. Mary Academy School-To-Career internship records | | 2002-2003 |
| | | | | |
| --- | --- | --- | --- | --- |
| Box 01_02, folder 01_01_24-25 | | AS220 administrative records, including correspondence, notes, budgets, and memos. | | 2003-2009 |
| | | | | |
| --- | --- | --- | --- | --- |
| Box 01_03, folder 01_01_26 | | Bulk mailing records, ca. 2003. | | 2003 |
| | | | | |
| --- | --- | --- | --- | --- |
| Box 01_03, folder 01_01_27 | | Yale School of Management printed PowerPoint presentation with photocopied manuscript notes | | ca. 2004 |
| | | | | |
| --- | --- | --- | --- | --- |
| Box 01_03, folder 01_01_28 | | AS220 Summit Values workshop notes and supporting materials | | 2007 October 9 |
| | | | | |
| --- | --- | --- | --- | --- |
| Box 01_03, folder 01_01_29 | | Memory test software on CD | | 2008 |
| | | | | |
| --- | --- | --- | --- | --- |
| Box 01_03, folder 01_01_30 | | Case study on AS220 prepared by Geoffrey Kirkman for his course at Brown University | | 2009 |
| | | | | |
| --- | --- | --- | --- | --- |
| Box 01_03, folder 01_01_31 | | Organization studies and job descriptions | | ca. 2009 |
| | | | | |
| --- | --- | --- | --- | --- |
| Box 01_03, folder 01_01_32 | | "Strategic Plan," strategic planning records and notes | | ca. 2009 |
| | | | | |
| --- | --- | --- | --- | --- |
| Box 01_03, folder 01_01_33 | | List of electronic mailing lists | | 2000s |
| | | | | |
| --- | --- | --- | --- | --- |
| Box 01_L, folder 01_01_34 | | AS220 "Vision 2020 workbook" | | 2013 June |
| | | | | |
| --- | --- | --- | --- | --- |
| Box 01_03, folder 01_01_35 | | "Old Strategic Planning," program lists and assessment materials | | early 21st century |
Annual reports
| | | | | |
| --- | --- | --- | --- | --- |
| Box 01_Ov, folder 01_02_01 | | Annual reports, FY2010-2011, FY2011-2012 | | 2011, 2012 |
| | | | | |
| --- | --- | --- | --- | --- |
| Box 01_03, folder 01_02_02 | | Annual Reports, FY2012-2013 | | 2013 |
| | | | | |
| --- | --- | --- | --- | --- |
| Box 01_Ov, folder 01_02_03 | | Annual Reports, FY2013-2014 | | 2014 |
| | | | | |
| --- | --- | --- | --- | --- |
| Box 01_03, folder 01_02_04 | | Impact Report 2017 | | 2017 |
Finances
| | | | | |
| --- | --- | --- | --- | --- |
| Box 01_03, folder 01_03_01 | | Income and expenses reports | | 1989 February, 1990 April |
| | | | | |
| --- | --- | --- | --- | --- |
| Box 01_03, folder 01_03_02 | | AS220 Ventures packets | | 1994 June |
| | | | | |
| --- | --- | --- | --- | --- |
| Box 01_03, folder 01_03_03 | | Fiscal reports | | 2001 |
| | | | | |
| --- | --- | --- | --- | --- |
| Box 01_Ov, folder 01_03_04 | | AS220 check register | | 2003-2004 |
| | | | | |
| --- | --- | --- | --- | --- |
| Box 01_03, folder 01_03_05 | | Financial Committee report | | 2006 July |
| | | | | |
| --- | --- | --- | --- | --- |
| Box 01_03, folder 01_03_06 | | Adjusting entries reports | | 2007 December 12 |
| | | | | |
| --- | --- | --- | --- | --- |
| Box 01_03, folder 01_03_07 | | Finance Committee report, year-to-date versus budget, 2007 July - 2008 March | | 2008 April |
| | | | | |
| --- | --- | --- | --- | --- |
| Box 01_03, folder 01_03_08 | | Finance notes in notebooks | | 2000s |
| | | | | |
| --- | --- | --- | --- | --- |
| Box 01_03, folder 01_03_09 | | Financial statements and supplementary information for fiscal year ended June 30, 2012 | | 2012 December 12 |
| | | | | |
| --- | --- | --- | --- | --- |
| Box 01_03, folder 01_03_10 | | Financial reports FY 2014-2015 | | 2015 |
Bert Crenca records
| | | | | |
| --- | --- | --- | --- | --- |
| Box 01_L, folder 01_04_01 | | Scrapbook on Umberto Crenca | | ca. 1983-2003 |
| | | | | |
| --- | --- | --- | --- | --- |
| Box 01_03, folder 01_04_02 | | Umberto Crenca business card | | early 1990s |
| | | | | |
| --- | --- | --- | --- | --- |
| Box 01_L, folder 01_04_03 | | Umberto Crenca address book | | 1997-2002 |
| | | | | |
| --- | --- | --- | --- | --- |
| Box 01_03, folder 01_04_04-05 | | Umberto Crenca day planners | | 1998-2000 |
| | | | | |
| --- | --- | --- | --- | --- |
| Box 01_04, folder 01_04_06 | | Letters to Umberto Crenca | | 1990s-2009 |
| | | | | |
| --- | --- | --- | --- | --- |
| Box 01_04, folder 01_04_07 | | Miscellaneous gathered Umberto Crenca ephemera and clippings | | 1990s-2001, 2018 |
| | | | | |
| --- | --- | --- | --- | --- |
| Box 01_04, folder 01_04_08 | | Umberto Crenca day planner | | 2001 |
| | | | | |
| --- | --- | --- | --- | --- |
| Box 01_Ov, folder 01_04_09 | | Items removed from back cover of Umberto Crenca's 2001 day planner | | ca. 2001 |
| | | | | |
| --- | --- | --- | --- | --- |
| Box 01_04, folder 01_04_10 | | Items removed from back cover of Umberto Crenca's 2001 day planner | | ca. 2001 |
| | | | | |
| --- | --- | --- | --- | --- |
| Box 01_04, folder 01_04_11 | | Article "The Education of Umberto Crenca," Center for Arts Policy Columbia College Chicago Democratic Vistas Profiles | | 2002 |
| | | | | |
| --- | --- | --- | --- | --- |
| Box 01_04, folder 01_04_12 | | Umberto Crenca address book | | ca. 2002 |
| | | | | |
| --- | --- | --- | --- | --- |
| Box 01_04, folder 01_04_13-14 | | Umberto Crenca day planners | | 2002-2003 |
| | | | | |
| --- | --- | --- | --- | --- |
| Box 01_04, folder 01_04_15 | | Item removed from cover of Umberto Crenca day planner | | ca. 2003 |
| | | | | |
| --- | --- | --- | --- | --- |
| Box 01_04, folder 01_04_16 | | Umberto Crenca day planners | | 2004 |
| | | | | |
| --- | --- | --- | --- | --- |
| Box 01_04, folder 01_04_17-19 | | Umberto Crenca day planners | | 2007-2011 |
| | | | | |
| --- | --- | --- | --- | --- |
| Box 01_04-05, folder 01_04_20 | | Awards programs | | 2010 |
Director records
| | | | | |
| --- | --- | --- | --- | --- |
| Box 01_05, folder 01_05_01 | | Xander Marro, Managing Director notebooks | | 2000s, ca. 2008 |
| | | | | |
| --- | --- | --- | --- | --- |
| Box 01_05, folder 01_05_02 | | Xander Marro, Managing Director, records | | ca. 2008 |
| | | | | |
| --- | --- | --- | --- | --- |
| Box 01_FF, folder 01_05_03 | | Xander Marro calendars | | 2009 January - March |
| | | | | |
| --- | --- | --- | --- | --- |
| Box 01_05, folder 01_05_04 | | Xander Marro, Managing Director work plans | | ca. 2009 |
| | | | | |
| --- | --- | --- | --- | --- |
| Box 01_05, folder 01_05_05 | | Shawn Wallace Day proclamation | | 2000s |
| | | | | |
| --- | --- | --- | --- | --- |
| Box 01_05, folder 01_05_06 | | Shawn Wallace Managing Director records | | 2000s |
Board records
| | | | | |
| --- | --- | --- | --- | --- |
| Box 01_06, folder 01_06_01 | | Board member E.J. Talbot letter of resignation, 1989 April 11 | | 1989 April 11 |
| | | | | |
| --- | --- | --- | --- | --- |
| Box 01_06, folder 01_06_02 | | Board meeting records | | 1991 December - 1992 October |
| | | | | |
| --- | --- | --- | --- | --- |
| Box 01_06, folder 01_06_03 | | Board meeting records | | 1993 March - 1994 January |
| | | | | |
| --- | --- | --- | --- | --- |
| Box 01_06, folder 01_06_04 | | Tracy Brown, board member, personal papers | | 1993-1994 |
| | | | | |
| --- | --- | --- | --- | --- |
| Box 01_06, folder 01_06_05 | | Board meeting records | | 1995-2000 |
| | | | | |
| --- | --- | --- | --- | --- |
| Box 01_06, folder 01_06_06 | | Board meeting records | | 1996 January - 1998 December |
| | | | | |
| --- | --- | --- | --- | --- |
| Box 01_06, folder 01_06_07 | | Board retreat records | | 1998 |
| | | | | |
| --- | --- | --- | --- | --- |
| Box 01_06, folder 01_06_08 | | Board meeting materials | | 1990s-2000 |
| | | | | |
| --- | --- | --- | --- | --- |
| Box 01_06, folder 01_06_09 | | Board meeting materials | | 1999-2000 |
| | | | | |
| --- | --- | --- | --- | --- |
| Box 01_L, folder 01_06_10 | | Board meeting records | | 2002-2003 |
| | | | | |
| --- | --- | --- | --- | --- |
| Box 01_06, folder 01_06_11 | | Member lists | | ca. 2000, 2004, 2007 |
| | | | | |
| --- | --- | --- | --- | --- |
| Box 01_06, folder 01_06_12 | | Board meeting materials | | 2004-2005 |
| | | | | |
| --- | --- | --- | --- | --- |
| Box 01_06, folder 01_06_13 | | Board of directors pocket folder contents | | ca. 2008 |
| | | | | |
| --- | --- | --- | --- | --- |
| Box 01_06, folder 01_06_14 | | Board meeting materials | | 2009 March - 2010 October |
| | | | | |
| --- | --- | --- | --- | --- |
| Box 01_06, folder 01_06_15 | | Board of directors pledge card | | ca. 2010 |
Staff records
| | | | | |
| --- | --- | --- | --- | --- |
| Box 01_07, folder 01_07_01 | | "Daily Journal (Keith)" notes | | late 20th century |
| | | | | |
| --- | --- | --- | --- | --- |
| Box 01_07, folder 01_07_02 | | Event and administrative notebooks | | late 20th century |
| | | | | |
| --- | --- | --- | --- | --- |
| Box 01_07, folder 01_07_03 | | Personal notebook with "Artwork" and "AS220" sections | | late 20th century |
| | | | | |
| --- | --- | --- | --- | --- |
| Box 01_07, folder 01_07_04 | | Postcard to Dennis Holt from Brian Jepson | | late 20th century |
| | | | | |
| --- | --- | --- | --- | --- |
| Box 01_07 - 08, folder 01_04_17-19 | | Volunteer/Outreach Leigh Waldron-Taylor records | | 2012-2014 |
| | | | | |
| --- | --- | --- | --- | --- |
| Box 01_L, folder 01_07_41-42 | | Volunteer/outreach Leigh Waldron-Taylor notebooks | | ca. 2013 |
Staff administration
| | | | | |
| --- | --- | --- | --- | --- |
| Box 01_09, folder 01_08_01 | | Staff meeting notes and reports | | 1992-1993, 1995, 1998 |
| | | | | |
| --- | --- | --- | --- | --- |
| Box 01_09, folder 01_08_02 | | Empire Street renovation volunteer log | | 1993 April - 1993 September |
| | | | | |
| --- | --- | --- | --- | --- |
| Box 01_09, folder 01_08_03 | | Volunteer administration records | | 1990s-2000s |
| | | | | |
| --- | --- | --- | --- | --- |
| Box 01_L, folder 01_08_04 | | Phone lists and directories | | 2000-2008 and undated |
| | | | | |
| --- | --- | --- | --- | --- |
| Box 01_09, folder 01_08_05 | | AS220 personnel policies | | 2003-2004 |
| | | | | |
| --- | --- | --- | --- | --- |
| Box 01_09, folder 01_08_06 | | Timeline of outreach and education staff 1997-2003 | | ca. 2003 |
| | | | | |
| --- | --- | --- | --- | --- |
| Box 01_Ov, folder 01_08_07 | | Volunteer calendars | | 2003 June - 2004 August |
| | | | | |
| --- | --- | --- | --- | --- |
| Box 01_09, folder 01_08_08 | | Report: "Capstone Final Project AS220: Findings and REcommendations" | | 2006 May 1 |
| | | | | |
| --- | --- | --- | --- | --- |
| Box 01_09, folder 01_08_09 | | Application for summer employment | | ca. 2006 |
| | | | | |
| --- | --- | --- | --- | --- |
| Box 01_Ov, folder 01_08_10 | | Organizational chart | | ca. 2007 |
| | | | | |
| --- | --- | --- | --- | --- |
| Box 01_09, folder 01_08_11 | | AS220 staff position descriptions | | ca. 2008 |
| | | | | |
| --- | --- | --- | --- | --- |
| Box 01_09, folder 01_08_12 | | Staff meeting notes | | 2009 December 17 - 2010 February 18, undated |
| | | | | |
| --- | --- | --- | --- | --- |
| Box 01_09, folder 01_08_13 | | AS220 Fellowship and internship guide | | 2010, 2012-2014 |
| | | | | |
| --- | --- | --- | --- | --- |
| Box 01_09, folder 01_08_14 | | AS220 staff position descriptions | | ca. 2014 |
| | | | | |
| --- | --- | --- | --- | --- |
| Box 01_L, folder 01_08_15 | | Organizational charts | | 2010s |
Website administration
| | | | | |
| --- | --- | --- | --- | --- |
| Box 01_09, folder 01_09_01 | | AS220 Internet Projects report | | ca. 1996 |
| | | | | |
| --- | --- | --- | --- | --- |
| Box 01_09, folder 01_09_02 | | Website printouts | | 1990s, 2003 |
| | | | | |
| --- | --- | --- | --- | --- |
| Box 01_09, folder 01_09_03 | | Notes of website design | | 2004 |
City and state interactions
| | | | | |
| --- | --- | --- | --- | --- |
| Box 01_09, folder 01_10_01 | | Providence 350 Providence Sponsor's Catalog | | ca. 1985 |
| | | | | |
| --- | --- | --- | --- | --- |
| Box 01_09, folder 01_10_02 | | Providence Citizen Citation for Rhode Island Objects Show | | 1989 April 26 |
| | | | | |
| --- | --- | --- | --- | --- |
| Box 01_09, folder 01_10_03 | | City and state analytics and plans | | 1994, 2000s |
| | | | | |
| --- | --- | --- | --- | --- |
| Box 01_L, folder 01_10_04 | | Providence Arts Policy records | | ca.1997-2006 |
| | | | | |
| --- | --- | --- | --- | --- |
| Box 01_09, folder 01_10_05 | | Packard building [Lederer-Packard] renovation pamphlet | | ca. 1998 |
| | | | | |
| --- | --- | --- | --- | --- |
| Box 01_09, folder 01_10_06 | | Guides to Providence and Rhode Island | | 1990s-2000s |
| | | | | |
| --- | --- | --- | --- | --- |
| Box 01_09, folder 01_10_07 | | Letters from Vincent "Buddy" Cianci | | 2000, 2002 |
| | | | | |
| --- | --- | --- | --- | --- |
| Box 01_Ov, folder 01_10_08 | | Providence Citizen Citation for AS220 at the Mercantile Building, signed by Angel Tavares | | 2011 June 13 |
| | | | | |
| --- | --- | --- | --- | --- |
| Box 01_09, folder 01_10_09 | | "Yes on 5" direct mail promotional materials | | 2014 |
Administration
| | | | | |
| --- | --- | --- | --- | --- |
| Box 02_01, folder 02_01_01 | | AS220 Promotional Announcement Production Package by blu studio | | 1989 May 5 |
| | | | | |
| --- | --- | --- | --- | --- |
| Box 02_01, folder 02_01_02 | | Marketing records | | 1980s-2000s |
| | | | | |
| --- | --- | --- | --- | --- |
| Box 02_01-02, folder 02_01_03-26 | | Geoff Griffin Director of Communications records | | 1991-2000, bulk 2003 |
| | | | | |
| --- | --- | --- | --- | --- |
| Box 02_02, folder 02_01_27 | | Early AS220 artist information form for calendars and press releases, filled out by Dave Church | | early 1990s |
| | | | | |
| --- | --- | --- | --- | --- |
| Box 02_02, folder 02_01_28 | | TV220 budget proposal | | 1998 May 5 |
| | | | | |
| --- | --- | --- | --- | --- |
| Box 02_02, folder 02_01_29 | | Communications notebook | | ca. 1999 |
| | | | | |
| --- | --- | --- | --- | --- |
| Box 02_02, folder 02_01_30 | | Gathered press release writing guides | | 2003 |
| | | | | |
| --- | --- | --- | --- | --- |
| Box 02_02, folder 02_01_31 | | Design applications and files on CD | | 2007 June 1 |
| | | | | |
| --- | --- | --- | --- | --- |
| Box 02_02, folder 02_01_32 | | Printed email regarding AS220 public service announcements (PSAs) on WRIU radio station | | 2009 June 9 |
| | | | | |
| --- | --- | --- | --- | --- |
| Box 02_02, folder 02_01_33 | | "AS220 general copy", gathered general press information | | 2000s |
| | | | | |
| --- | --- | --- | --- | --- |
| Box 02_02, folder 02_01_34 | | Stage press guide | | 2000s |
| | | | | |
| --- | --- | --- | --- | --- |
| Box 02_02, folder 02_01_35 | | Art organization contact lists | | early 21st century |
Promotion and brand
| | | | | |
| --- | --- | --- | --- | --- |
| Box 02_FF, folder 02_02_01 | | Large format branded materials | | ca 1990s |
| | | | | |
| --- | --- | --- | --- | --- |
| Box 02_02, folder 02_02_02 | | Promotional stickers | | 1990s-2000s |
| | | | | |
| --- | --- | --- | --- | --- |
| Box 02_02, folder 02_02_03 | | Sheet of cards or stickers promoting AS220 services and accomplishments | | ca. 2000 |
| | | | | |
| --- | --- | --- | --- | --- |
| Box 02_02, folder 02_02_04 | | Designs and sketches for promotional and brand materials | | 2000s |
| | | | | |
| --- | --- | --- | --- | --- |
| Box 02_02, folder 02_02_05 | | Identity and Branding presentation Powerpoint print out by Deborah Obail for Allaianceof Artist Communities | | 2000s |
| | | | | |
| --- | --- | --- | --- | --- |
| Box 02_02, folder 02_02_06 | | Report "AS220 in a nutshell" report including mission and description of AS220 services | | 2000s |
| | | | | |
| --- | --- | --- | --- | --- |
| Box 02_02, folder 02_02_07 | | Stationery | | 1980s-2010s |
Calendars and Newsletters
| | | | | |
| --- | --- | --- | --- | --- |
| Box 02_03-04, folder 02_03_01-10 | | Newsletters/Calendars | | 1985-1994, 1999 |
| | | | | |
| --- | --- | --- | --- | --- |
| Box 02_L_01, folder 02_03_04 | | Calendars | | 1989-2002 |
| | | | | |
| --- | --- | --- | --- | --- |
| Box 02_L_01, folder 02_03_05-07 | | Gathered clippings "Newsletters/Calendars 1995-2000" | | 1989-2000 |
| | | | | |
| --- | --- | --- | --- | --- |
| Box 02_Ov, folder 02_03_08 | | Calendars | | 1994, 2003-2017 |
| | | | | |
| --- | --- | --- | --- | --- |
| Box 02_Ov, folder 02_03_09 | | Newsletters | | 1998 November- 2003 May, 2012 August - 2013 November |
| | | | | |
| --- | --- | --- | --- | --- |
| Box 02_FF, folder 02_03_10 | | Oversize newsletters | | 2005 |
| | | | | |
| --- | --- | --- | --- | --- |
| Box 02_Ov, folder 02_03_11 | | Annotated calendars | | 2008-2013 |
Press
| | | | | |
| --- | --- | --- | --- | --- |
| Box 02_L_02-02_L_03, folder 02_04_01-33 | | Press clippings | | 1982-2016 |
| | | | | |
| --- | --- | --- | --- | --- |
| Box 02_04-06, folder 02_04_34-44 | | Gathered clippings "Organization and Development" | | 1982-2004 |
| | | | | |
| --- | --- | --- | --- | --- |
| Box 02_07-08, folder 02_04_45-53 | | Gathered clippings, "Performance and Exhibition" | | 1985-1989, 1990, 1991-1993, 1994-1996,2001-2004, 2008-2009 |
| | | | | |
| --- | --- | --- | --- | --- |
| Box 02_09, folder 02_04_54 | | Press releases | | 1985-1995 |
| | | | | |
| --- | --- | --- | --- | --- |
| Box 02_09, folder 02_04_55-56 | | Gathered clippings "Press, 1986-1990" | | 1986-1990 |
| | | | | |
| --- | --- | --- | --- | --- |
| Box 02_L_04, folder 02_04_57-60 | | Press clippings | | 1991-2000 |
| | | | | |
| --- | --- | --- | --- | --- |
| Box 02_L_04-05, folder 02_04_61-66 | | Gathered clippings "Performance and Exhibition" | | 1997-2003, 2008-2009 |
| | | | | |
| --- | --- | --- | --- | --- |
| Box 02_09, folder 02_04_67 | | Gathered clippings, Providence downcity arts district related articles | | 1997 |
| | | | | |
| --- | --- | --- | --- | --- |
| Box 02_09, folder 02_04_68 | | Advertisements | | 1990s-2000s |
| | | | | |
| --- | --- | --- | --- | --- |
| Box 02_09, folder 02_04_69 | | Gathered clippings unrelated to AS220 | | 1990s-2000s |
| | | | | |
| --- | --- | --- | --- | --- |
| Box 02_FF, folder 02_04_70 | | Oversize clippings | | 1990s-2000s |
| | | | | |
| --- | --- | --- | --- | --- |
| Box 02_09, folder 02_04_71-72 | | Gathered clippings "Press Archive" volumes 1 and 2 | | 2000-2007 |
| | | | | |
| --- | --- | --- | --- | --- |
| Box 02_10, folder 02_04_73-82 | | Gathered clippings by topic | | 2000-2013 |
| | | | | |
| --- | --- | --- | --- | --- |
| Box 02_10, folder 02_04_83-84 | | Gathered press releases | | 2003-2004 |
| | | | | |
| --- | --- | --- | --- | --- |
| Box 02_11, folder 02_04_85-87 | | Gathered clippings "AS220 Press Archive book 2" | | 2005-2007 |
| | | | | |
| --- | --- | --- | --- | --- |
| Box 02_11, folder 02_04_88 | | AS220 Press 2007-2009 on CD | | 2009 |
| | | | | |
| --- | --- | --- | --- | --- |
| Box 02_11, folder 02_04_89-90 | | Gathered clippings, "2010 Clippings" | | 2010 |
| | | | | |
| --- | --- | --- | --- | --- |
| Box 02_L_05, folder 02_04_91 | | Gathered clippings by topic, "Phoenix Clippings" | | 2010s |
Scrapbooks
| | | | | |
| --- | --- | --- | --- | --- |
| Box 02_L_06, folder 02_05_01 | | Scrapbook | | ca. 1988-1993, 2000s |
| | | | | |
| --- | --- | --- | --- | --- |
| Box 02_12, folder 02_05_02-03 | | Scrapbook, "AS220 Archive unsorted/random" | | 1980s-2000s |
| | | | | |
| --- | --- | --- | --- | --- |
| Box 02_12, folder 02_05_04 | | Scrapbook, "fliers, logos, etc., Richmond St." | | 1980s-1990s |
| | | | | |
| --- | --- | --- | --- | --- |
| Box 02_12, folder 02_05_05 | | Scrapbook | | 1990s-2004 |
| | | | | |
| --- | --- | --- | --- | --- |
| Box 02_12, folder 02_05_06 | | Scrapbook, "fliers, logos, etc." | | 2000-2004 |
| | | | | |
| --- | --- | --- | --- | --- |
| Box 02_12, folder 02_05_07 | | AS220 promotional ephemera scrapbook | | 2010-2011 |
Publications and Media
| | | | | |
| --- | --- | --- | --- | --- |
| Box 02_FF, folder 02_06_01 | | AS220 Magazine layout pages | | 1994-1995 |
| | | | | |
| --- | --- | --- | --- | --- |
| Box 02_L_06, folder 02_06_02 | | AS220 Magazine poetry and prose submissions | | 1990s |
| | | | | |
| --- | --- | --- | --- | --- |
| Box 02_L_06, folder 02_06_03 | | AS220 Magazine records | | 1990s |
| | | | | |
| --- | --- | --- | --- | --- |
| Box 02_12, folder 02_06_04 | | AS220 overview pamphlets | | 1990s-2010s |
| | | | | |
| --- | --- | --- | --- | --- |
| Box 02_12, folder 02_06_05 | | AS220 Magazine guide | | 2000s |
| | | | | |
| --- | --- | --- | --- | --- |
| Box 02_12, folder 02_06_06 | | AS220 Musician's Guide to Providence | | 2000s |
| | | | | |
| --- | --- | --- | --- | --- |
| Box 02_FF, folder 02_06_07 | | AS220 Magazine issues | | 1994-1995 |
Archives
| | | | | |
| --- | --- | --- | --- | --- |
| Box 02_12, folder 02_07_01 | | AS220 histories and timelines | | 1998, 2002, 2010 |
| | | | | |
| --- | --- | --- | --- | --- |
| Box Digital, folder 02_07_02 | | AS220 archives digitized by Rhode Island College | | 2003-2015 |
| | | | | |
| --- | --- | --- | --- | --- |
| Box 02_12, folder 02_07_03 | | List of press and collected publications | | 2000s |
| | | | | |
| --- | --- | --- | --- | --- |
| Box 02_12, folder 02_07_04 | | Manuscript notes related to AS220 archives | | 2000s-2010s |
| | | | | |
| --- | --- | --- | --- | --- |
| Box 02_12, folder 02_07_05 | | Notes removed from AS220 posters | | 2000s |
Administration
| | | | | |
| --- | --- | --- | --- | --- |
| Box 03_01, folder 03_01_01 | | Letters in support of AS220 | | 1986, 1991-1992, 1994, 2000 |
| | | | | |
| --- | --- | --- | --- | --- |
| Box 03_Ov, folder 03_01_02 | | Fundraising and membership mailers | | 1988-2015 |
| | | | | |
| --- | --- | --- | --- | --- |
| Box 03_01, folder 03_01_03 | | Grant-related letters | | 1988-1993 |
| | | | | |
| --- | --- | --- | --- | --- |
| Box 03_Ov, folder 03_01_04 | | Fundraising campaign ephemera | | 1992, 1998, 2006 |
| | | | | |
| --- | --- | --- | --- | --- |
| Box 03_01, folder 03_01_05 | | Build AS220 and Building Box promotional materials | | ca. 1992-1993 |
| | | | | |
| --- | --- | --- | --- | --- |
| Box 03_01, folder 03_01_06 | | Building box fundraiser records | | ca. 1992 |
| | | | | |
| --- | --- | --- | --- | --- |
| Box 03_01, folder 03_01_07 | | Build AS220 fundraiser records | | ca. 1993 |
| | | | | |
| --- | --- | --- | --- | --- |
| Box 03_01, folder 03_01_08 | | Fundraising guides and research | | ca. 1994 |
| | | | | |
| --- | --- | --- | --- | --- |
| Box 03_01, folder 03_01_09 | | Promotional materials for "32 Years of Art Fiesta" fundraisers with AS220 tenants | | 1995 |
| | | | | |
| --- | --- | --- | --- | --- |
| Box 03_01, folder 03_01_10 | | Grant letters of intent | | 1997 |
| | | | | |
| --- | --- | --- | --- | --- |
| Box 03_01, folder 03_01_11 | | Technology grant records | | 1997-1999 |
| | | | | |
| --- | --- | --- | --- | --- |
| Box 03_01, folder 03_01_12 | | Totally Hip Coupons fundraiser records | | 1997-1998 |
| | | | | |
| --- | --- | --- | --- | --- |
| Box 03_01, folder 03_01_13 | | Donor database printouts and lists | | ca. 1998 |
| | | | | |
| --- | --- | --- | --- | --- |
| Box 03_01, folder 03_01_14 | | Corporate and donor solicitation notes and lists | | 1990s |
| | | | | |
| --- | --- | --- | --- | --- |
| Box 03_L, folder 03_01_15 | | Grant contacts, manuscript list | | late 20th century |
| | | | | |
| --- | --- | --- | --- | --- |
| Box 03_01, folder 03_01_16 | | Ichkherija documentary grant research, 2000 | | 2000 |
| | | | | |
| --- | --- | --- | --- | --- |
| Box 03_01, folder 03_01_17 | | Donation letters and notes | | 2001-2004 |
| | | | | |
| --- | --- | --- | --- | --- |
| Box 03_01, folder 03_01_18 | | Grant applications and financials | | 2001-2006 |
| | | | | |
| --- | --- | --- | --- | --- |
| Box 03_02, folder 03_01_19 | | Donation Line, LLC vendor records | | 2002 |
| | | | | |
| --- | --- | --- | --- | --- |
| Box 03_02, folder 03_01_20 | | Fiscal agency and grant financial records | | 2002-2006 |
| | | | | |
| --- | --- | --- | --- | --- |
| Box 03_02, folder 03_01_21 | | "Grants not applied for" grant information and notes | | 2002-2004 |
| | | | | |
| --- | --- | --- | --- | --- |
| Box 03_02, folder 03_01_22-23 | | "Grants pending" grant records | | 2002-2003 |
| | | | | |
| --- | --- | --- | --- | --- |
| Box 03_02, folder 03_01_24 | | Suite Sixteen fundraiser promotional materials | | ca. 2002 |
| | | | | |
| --- | --- | --- | --- | --- |
| Box 03_02, folder 03_01_25 | | Administrative records | | 2004-2006 |
| | | | | |
| --- | --- | --- | --- | --- |
| Box 03_02, folder 03_01_26 | | "Event Shop Budget", budgets and financial records for AS220 events | | 2004-2005 |
| | | | | |
| --- | --- | --- | --- | --- |
| Box 03_02, folder 03_01_27 | | Fundraising campaign records | | 2004 |
| | | | | |
| --- | --- | --- | --- | --- |
| Box 03_02, folder 03_01_28 | | Fundraising drive forms | | 2004 |
| | | | | |
| --- | --- | --- | --- | --- |
| Box 03_02, folder 03_01_29 | | Accepted grants | | ca. 2004 |
| | | | | |
| --- | --- | --- | --- | --- |
| Box 03_03, folder 03_01_30 | | Campaign for AS220 and Perishable Theatre records | | ca. 2005 |
| | | | | |
| --- | --- | --- | --- | --- |
| Box 03_03, folder 03_01_31 | | Grant letters | | 2008-2010 |
| | | | | |
| --- | --- | --- | --- | --- |
| Box 03_03, folder 03_01_32 | | Mailing list and gifts filemaker Pro files on CD | | 2008-2009 |
| | | | | |
| --- | --- | --- | --- | --- |
| Box 03_03, folder 03_01_33 | | DeVos Institute of arts management at the Kennedy Center, "Tools for marketing and fundraising in the arts" with manuscript notes | | 2009 |
| | | | | |
| --- | --- | --- | --- | --- |
| Box 03_03, folder 03_01_34 | | "Strategy Grant Deliverables" typed notes | | ca. 2009 |
| | | | | |
| --- | --- | --- | --- | --- |
| Box 03_03, folder 03_01_35 | | Development-related manuscript notes | | 2000s |
| | | | | |
| --- | --- | --- | --- | --- |
| Box 03_03, folder 03_01_36 | | Fashion Resurrection capital campaign fundraiser program | | 2000s |
| | | | | |
| --- | --- | --- | --- | --- |
| Box 03_03, folder 03_01_37 | | List of organizations for marginalized groups for grant projects | | early 21st century |
| | | | | |
| --- | --- | --- | --- | --- |
| Box 03_03, folder 03_01_38 | | Invitation, Anthropologie one year anniversary celebration, with proceeds benefiting AS220 | | 2012 |
| | | | | |
| --- | --- | --- | --- | --- |
| Box 03_03, folder 03_01_39 | | Donation letters | | 2013-2014 |
| | | | | |
| --- | --- | --- | --- | --- |
| Box 03_L, folder 03_01_40 | | Building AS220 program | | ca. 2014 |
| | | | | |
| --- | --- | --- | --- | --- |
| Box 03_03, folder 03_01_41 | | 30th anniversary fundraising event program and tickets | | 2015 |
| | | | | |
| --- | --- | --- | --- | --- |
| Box 03_03, folder 03_01_42 | | All Access fundraising campaign materials | | 2018 |
| | | | | |
| --- | --- | --- | --- | --- |
| Box 03_A, folder 03_01_43 | | Fundraising ephemera (3D and artifactual) | | 2010s |
Grants and donor files
| | | | | |
| --- | --- | --- | --- | --- |
| Box 03_04, folder 03_02_01 | | Americans for the Arts | | ca. 2000 |
| | | | | |
| --- | --- | --- | --- | --- |
| Box 03_04, folder 03_02_02-07 | | Americorps Vista | | 1992, 1997-2007, 2010 |
| | | | | |
| --- | --- | --- | --- | --- |
| Box 03_04, folder 03_02_08 | | Americorps Vista volunteer management notebook | | ca. 2001 |
| | | | | |
| --- | --- | --- | --- | --- |
| Box 03_04, folder 03_02_09 | | Amica | | 2004 |
| | | | | |
| --- | --- | --- | --- | --- |
| Box 03_04, folder 03_02_10 | | ArtsREACH grant application, blank | | ca. 1999 |
| | | | | |
| --- | --- | --- | --- | --- |
| Box 03_04, folder 03_02_11 | | Bank of America | | 2008 |
| | | | | |
| --- | --- | --- | --- | --- |
| Box 03_04, folder 03_02_12 | | Benton Foundation | | 1998 |
| | | | | |
| --- | --- | --- | --- | --- |
| Box 03_04, folder 03_02_13 | | Charitable gift fund | | 2000 |
| | | | | |
| --- | --- | --- | --- | --- |
| Box 03_04, folder 03_02_14 | | Combined Federal Campaign (CFC) | | 2004 |
| | | | | |
| --- | --- | --- | --- | --- |
| Box 03_04, folder 03_02_15 | | Corporation for Public Broadcasting grant application form, blank | | ca. 2000 |
| | | | | |
| --- | --- | --- | --- | --- |
| Box 03_05, folder 03_02_16 | | Federal Home Loan Bank of Boston | | ca. 2000 |
| | | | | |
| --- | --- | --- | --- | --- |
| Box 03_A, folder 03_02_17 | | Greenwood, Lee | | ca. 2000 |
| | | | | |
| --- | --- | --- | --- | --- |
| Box 03_05, folder 03_02_18 | | Hitachi Foundation | | 1992 |
| | | | | |
| --- | --- | --- | --- | --- |
| Box 03_05, folder 03_02_19 | | Jessie B. Cox Charitable Trust | | 2000 |
| | | | | |
| --- | --- | --- | --- | --- |
| Box 03_05, folder 03_02_20 | | Lef Foundation | | ca. 1993 |
| | | | | |
| --- | --- | --- | --- | --- |
| Box 03_05, folder 03_02_21-22 | | Lila Wallace Reader's Digest Fund | | 1998-2000, 2002-2003 |
| | | | | |
| --- | --- | --- | --- | --- |
| Box 03_05, folder 03_02_23 | | National Alliance Media Arts & Culture (NAMAC) Media Arts Fund | | 1993-1994 |
| | | | | |
| --- | --- | --- | --- | --- |
| Box 03_05, folder 03_02_24-25 | | National Endowment for the Arts (NEA) | | 1987-1993, 1998,2000-2001 |
| | | | | |
| --- | --- | --- | --- | --- |
| Box 03_06, folder 03_02_26 | | National Network of Grantmakers form, blank | | late 20th/early 21st century |
| | | | | |
| --- | --- | --- | --- | --- |
| Box 03_06, folder 03_02_27-28 | | National Trust for Historic Preservation application materials | | 1995-1997 |
| | | | | |
| --- | --- | --- | --- | --- |
| Box 03_06, folder 03_02_29 | | New England Foundation for the Arts (NEFA) | | 1988, 1990 |
| | | | | |
| --- | --- | --- | --- | --- |
| Box 03_06, folder 03_02_30 | | New England Telephone | | 1992 |
| | | | | |
| --- | --- | --- | --- | --- |
| Box 03_06, folder 03_02_31 | | Oracle Help Us Help Foundation | | 2000s |
| | | | | |
| --- | --- | --- | --- | --- |
| Box 03_06, folder 03_02_32 | | Otto H. York Fund | | 2001 |
| | | | | |
| --- | --- | --- | --- | --- |
| Box 03_06, folder 03_02_33 | | Providence (city of) | | 2005 |
| | | | | |
| --- | --- | --- | --- | --- |
| Box 03_06, folder 03_02_34 | | Providence Charitable Fuel Society | | 1994 |
| | | | | |
| --- | --- | --- | --- | --- |
| Box 03_06, folder 03_02_35 | | Providence Economic Development Corporation | | 2001 |
| | | | | |
| --- | --- | --- | --- | --- |
| Box 03_06, folder 03_02_36 | | Rhode Island (state of) | | 2012 |
| | | | | |
| --- | --- | --- | --- | --- |
| Box 03_06, folder 03_02_37 | | Rhode Island Committee for the Humanities | | 1999 |
| | | | | |
| --- | --- | --- | --- | --- |
| Box 03_06, folder 03_02_38 | | Rhode Island Council for the Humanities | | 2003, 2005,2006, 2010 |
| | | | | |
| --- | --- | --- | --- | --- |
| Box 03_06, folder 03_02_39 | | Rhode Island Department of Environmental Management | | 1989 |
| | | | | |
| --- | --- | --- | --- | --- |
| Box 03_06, folder 03_02_40 | | Rhode Island Department of Health | | 2004 |
| | | | | |
| --- | --- | --- | --- | --- |
| Box 03_07, folder 03_02_41-45 | | Rhode Island Foundation | | 1987-1990, 1992-1994, 1990s |
| | | | | |
| --- | --- | --- | --- | --- |
| Box 03_07-08, folder 03_02_46-51 | | Rhode Island Foundation | | 2001-2008 |
| | | | | |
| --- | --- | --- | --- | --- |
| Box 03_08, folder 03_02_52 | | Rhode Island Foundation Capital Campaign | | 2001 |
| | | | | |
| --- | --- | --- | --- | --- |
| Box 03_08, folder 03_02_53 | | Rhode Island Justice Commission, 2001 | | 2001 |
| | | | | |
| --- | --- | --- | --- | --- |
| Box 03_08, folder 03_02_54 | | Rhode Island School of Design Coalition for Community Development | | 1998 |
| | | | | |
| --- | --- | --- | --- | --- |
| Box 03_08-09, folder 03_02_55-59 | | Rhode Island State Council on the Arts | | 1987-2007 |
| | | | | |
| --- | --- | --- | --- | --- |
| Box 03_09, folder 03_02_60 | | Rockefeller Brothers Fund [Worcester Art Museum application] | | ca. 2008 |
| | | | | |
| --- | --- | --- | --- | --- |
| Box 03_09, folder 03_02_61 | | Telecommunications and Information Infrastructure Assistance Program (TIIAP) application kit (blank), fiscal year 1999 | | ca. 1998 |
| | | | | |
| --- | --- | --- | --- | --- |
| Box 03_09, folder 03_02_62 | | United Way | | 2003 April 18 |
| | | | | |
| --- | --- | --- | --- | --- |
| Box 03_09, folder 03_02_63 | | van Beuren Charitable Foundation | | 1992 |
| | | | | |
| --- | --- | --- | --- | --- |
| Box 03_09, folder 03_02_64-65 | | Wallace Foundation | | 2003-2004 |
Fools Ball/Foo Fest
| | | | | |
| --- | --- | --- | --- | --- |
| Box 03_07-08, folder 03_03_01-68 | | Fools Ball and Foo Fest records | | 1995-2016 |
| | | | | |
| --- | --- | --- | --- | --- |
| Box 03_A, folder 03_03_69 | | Fools Ball molded Fool buttons | | 1998 |
| | | | | |
| --- | --- | --- | --- | --- |
| Box 03_16, folder 03_03_70 | | Fool- and arts-related quotations and statements | | late 20th century |
| | | | | |
| --- | --- | --- | --- | --- |
| Box 03_16, folder 03_03_71 | | Fools Ball sponsor records | | 2000-2004 |
| | | | | |
| --- | --- | --- | --- | --- |
| Box 03_Ov_02-03, folder 03_03_72 | | Fools Ball t-shirts | | 2002-2017 |
| | | | | |
| --- | --- | --- | --- | --- |
| Box 03_A, folder 03_03_73 | | Fools Ball party favor message in a bottle | | 2003 |
| | | | | |
| --- | --- | --- | --- | --- |
| Box 03_Ov_01, folder 03_03_74 | | Fools Ball and Foo Fest records | | 2005, 2009, 2011-2013, 2015 |
| | | | | |
| --- | --- | --- | --- | --- |
| Box 03_16, folder 03_03_75 | | Foo Fest AS220 T-shirt Give Away sign up sheets | | ca. 2007 |
| | | | | |
| --- | --- | --- | --- | --- |
| Box 03_FF, folder 03_03_76 | | Fools Ball and Foo Fest records | | 2006, 2009 |
| | | | | |
| --- | --- | --- | --- | --- |
| Box 03_Ov_01, folder 03_03_77 | | Fools Ball volunteer patches | | 2009-2010, 2014 |
| | | | | |
| --- | --- | --- | --- | --- |
| Box 03_16, folder 03_03_78 | | Foo Fest vendor records | | ca. 2011-2015 |
| | | | | |
| --- | --- | --- | --- | --- |
| Box 03_L, folder 03_03_79 | | Foo Fest 2014 records | | ca. 2014 |
| | | | | |
| --- | --- | --- | --- | --- |
| Box 03_16, folder 03_03_80 | | Foo Fest sketch | | 2010s |
| | | | | |
| --- | --- | --- | --- | --- |
| Box 03_16, folder 03_03_81 | | Fools Ball and Foo Fest thank you letters | | early 21st century |
| | | | | |
| --- | --- | --- | --- | --- |
| Box 03_16, folder 03_03_82 | | Foo Fest promotional files on CD | | 2005, 2009-2010 |
Membership
| | | | | |
| --- | --- | --- | --- | --- |
| Box 03_17, folder 03_04_01 | | Membership notebook | | 1988-1991 |
| | | | | |
| --- | --- | --- | --- | --- |
| Box 03_17, folder 03_04_01-04 | | Records removed from membership notebook 1988-1991 | | 1988-1991 |
| | | | | |
| --- | --- | --- | --- | --- |
| Box 03_17, folder 03_04_05 | | Membership solicitation letter | | 1991 May 29 |
| | | | | |
| --- | --- | --- | --- | --- |
| Box 03_17, folder 03_04_06 | | Membership administrative records | | 1993 |
| | | | | |
| --- | --- | --- | --- | --- |
| Box 03_17, folder 03_04_07 | | Membership drive records | | ca, 1995-1997 |
| | | | | |
| --- | --- | --- | --- | --- |
| Box 03_17, folder 03_04_08 | | Membership administrative records | | 1997 |
| | | | | |
| --- | --- | --- | --- | --- |
| Box 03_17, folder 03_04_09 | | Membership administrative records | | 1998 |
| | | | | |
| --- | --- | --- | --- | --- |
| Box 03_17, folder 03_04_10 | | Membership administrative records | | 1999 |
| | | | | |
| --- | --- | --- | --- | --- |
| Box 03_17, folder 03_04_11 | | Membership cards | | late 20th century, 2003 |
| | | | | |
| --- | --- | --- | --- | --- |
| Box 03_17, folder 03_04_12 | | Membership administrative records | | ca. 2003 |
| | | | | |
| --- | --- | --- | --- | --- |
| Box 03_17, folder 03_04_13 | | Membership discount program letter | | 2007 September 25 |
| | | | | |
| --- | --- | --- | --- | --- |
| Box 03_17, folder 03_04_14 | | Membership administrative records | | 2014 |
| | | | | |
| --- | --- | --- | --- | --- |
| Box 03_17, folder 03_04_15 | | Membership forms | | 2010s |
| | | | | |
| --- | --- | --- | --- | --- |
| Box 03_17, folder 03_04_16 | | Membership pamphlet, 2010s | | 2010s |
Series 4. Live/Work & property management
Administration
| | | | | |
| --- | --- | --- | --- | --- |
| Box 04_L, folder 04_01_01 | | 71 Richmond leases (photocopies) | | 1986-1987, 1988-1989 |
| | | | | |
| --- | --- | --- | --- | --- |
| Box 04_01, folder 04_01_02 | | Licenses and licensing-related records | | 1988, 1993 |
| | | | | |
| --- | --- | --- | --- | --- |
| Box 04_01, folder 04_01_03 | | "AS220 Summary Information Building Acquisition and Rehab in Downtown Providence" report on the renewal of 115 Empire Street (listed as 103-121 Empire Street) | | 1992 May |
| | | | | |
| --- | --- | --- | --- | --- |
| Box 04_01, folder 04_01_04 | | Empire Street building acquisition press release | | 1992-1993 |
| | | | | |
| --- | --- | --- | --- | --- |
| Box 04_01, folder 04_01_05 | | AS220 survey of artist studios in Providence | | 1993 |
| | | | | |
| --- | --- | --- | --- | --- |
| Box 04_L, folder 04_01_06 | | Property-related celebration event records and ephemera | | 1993,2006,2007,2011 |
| | | | | |
| --- | --- | --- | --- | --- |
| Box 04_01, folder 04_01_07 | | Proposal for the historic rehablitation and adaptive reuse of the Lederer-Packard Building | | 1997 October |
| | | | | |
| --- | --- | --- | --- | --- |
| Box 04_01, folder 04_01_08 | | Performance space management records | | 1990s-2005 |
| | | | | |
| --- | --- | --- | --- | --- |
| Box 04_L, folder 04_01_09 | | Research on the history of 115 Empire Street | | 1990s |
| | | | | |
| --- | --- | --- | --- | --- |
| Box 04_01, folder 04_01_10 | | Notes and research on facilities projects | | 2003, 2009 |
| | | | | |
| --- | --- | --- | --- | --- |
| Box 04_01, folder 04_01_11 | | AS220 and Perishable Theater Facade Restoration Phase I Project Manual and Specifications by Durkee, Brown, Viveiros and Werenfels, Architects | | 2004 August 30 |
| | | | | |
| --- | --- | --- | --- | --- |
| Box 04_01, folder 04_01_12 | | 115 Empire Street first floor renovation records | | 2004-2005 |
| | | | | |
| --- | --- | --- | --- | --- |
| Box 04_01, folder 04_01_13 | | Publication: "Facility projects:; planning Funding & Financing strategies" by the Nonprofit Finance Fund, | | 2006 |
| | | | | |
| --- | --- | --- | --- | --- |
| Box 04_L, folder 04_01_14 | | Property-related celebration event records and ephemera, Program for the AS220 at the Dreyfus ribbon cutting | | 2007 June 21 |
| | | | | |
| --- | --- | --- | --- | --- |
| Box 04_01, folder 04_01_15 | | Dreyfus building opening records | | 2007 |
| | | | | |
| --- | --- | --- | --- | --- |
| Box 04_01, folder 04_01_16 | | Promotional ephemera | | 2007-2008 |
| | | | | |
| --- | --- | --- | --- | --- |
| Box 04_01, folder 04_01_17 | | Approval of Statement of Policy on Affirmative Fair Housing | | 2009 |
| | | | | |
| --- | --- | --- | --- | --- |
| Box 04_01, folder 04_01_18 | | Facilities improvement records | | 2000s |
| | | | | |
| --- | --- | --- | --- | --- |
| Box 04_L, folder 04_01_19 | | Open Studio event planning records | | ca. 2012 |
Maps and Plans
| | | | | |
| --- | --- | --- | --- | --- |
| Box 04_FF, folder 04_02_01 | | 115 Empire Street drawings and plans | | 1993 September 3 |
| | | | | |
| --- | --- | --- | --- | --- |
| Box 04_Ov, folder 04_02_02 | | Oversize Plans | | 2003-2010 |
| | | | | |
| --- | --- | --- | --- | --- |
| Box 04_01, folder 04_02_03 | | Mercantile Building | | 2006 December 22 |
| | | | | |
| --- | --- | --- | --- | --- |
| Box 04_L, folder 04_03_01 | | 115 Empire Street expression of interest forms | | 1992-1993 |
| | | | | |
| --- | --- | --- | --- | --- |
| Box 04_02-06, folder 04_03_02-122 | | Residence and studio applications by building: Empire Street | | 1993-2011 |
| | | | | |
| --- | --- | --- | --- | --- |
| Box 04_07, folder 04_03_123 | | Residence-related committee records | | 1993-2002 |
| | | | | |
| --- | --- | --- | --- | --- |
| Box 04_07, folder 04_03_124 | | Resident questionnaires and surveys | | 1993-2000s |
| | | | | |
| --- | --- | --- | --- | --- |
| Box 04_07, folder 04_03_125-126 | | Artist in Residence archive, files by artist | | 1995-2010 |
| | | | | |
| --- | --- | --- | --- | --- |
| Box 04_07, folder 04_03_127 | | Residence governance records | | 1999 |
| | | | | |
| --- | --- | --- | --- | --- |
| Box 04_07, folder 04_03_128 | | Gathered artist in residence program research | | 2002 |
| | | | | |
| --- | --- | --- | --- | --- |
| Box 04_08-09, folder 04_03_129-169 | | Residence and studio applications by building: Dreyfus Building | | 2005-2010 |
| | | | | |
| --- | --- | --- | --- | --- |
| Box 04_Ov, folder 04_03_170 | | Dreyfus ribbon cutting program | | 2007 June 21 |
| | | | | |
| --- | --- | --- | --- | --- |
| Box 04_10, folder 04_03_171- 193 | | Residence and studio applications by building: Mercantile Building | | 2008-2012 |
| | | | | |
| --- | --- | --- | --- | --- |
| Box 04_11, folder 04_03_194 | | Residential studio application drafts and notes | | ca. 2008 |
| | | | | |
| --- | --- | --- | --- | --- |
| Box 04_FF, folder 04_03_195 | | Artwork and records found in residence records | | 2000s |
| | | | | |
| --- | --- | --- | --- | --- |
| Box 04_FF, folder 04_03_196 | | Oversize residence application materials | | 2000s |
| | | | | |
| --- | --- | --- | --- | --- |
| Box 04_11, folder 04_03_197 | | Residence and studio handbooks and guides | | 2000s |
| | | | | |
| --- | --- | --- | --- | --- |
| Box 04_11, folder 04_03_198-199 | | Residence records and artwork found with residence applications | | 2000s |
| | | | | |
| --- | --- | --- | --- | --- |
| Box 04_11, folder 04_03_200 | | Lists of artists in residence and studio tenants | | 2000s |
| | | | | |
| --- | --- | --- | --- | --- |
| Box 04_11, folder 04_03_201 | | Residents' project records | | 2000s |
Residences and Studios
Tenant records
| | | | | |
| --- | --- | --- | --- | --- |
| Box 04_L, folder 04_04_01-02 | | Perishable Theatre | | 1990s-2000s |
| | | | | |
| --- | --- | --- | --- | --- |
| Box 04_FF, folder 04_04_03 | | Perishable Theatre posters | | 1990s-2000s |
| | | | | |
| --- | --- | --- | --- | --- |
| Box 04_11, folder 04_04_04 | | Restaurant tenant records | | 2003-2005 |
| | | | | |
| --- | --- | --- | --- | --- |
| Box 04_11, folder 04_04_05 | | Tacqueria Pacifica | | 2005-2009 |
| | | | | |
| --- | --- | --- | --- | --- |
| Box 04_11, folder 04_04_06 | | Viva Mexico | | 2011 |
Administration
| | | | | |
| --- | --- | --- | --- | --- |
| Box 05_01, folder 05_01_01 | | Youth Arts Conference records | | 1994-1997 |
| | | | | |
| --- | --- | --- | --- | --- |
| Box 05_FF, folder 05_01_02 | | "A Guide to Providence Schools," Published by The Office of Strategic Planning and Professional Development, Providence Public Schools. | | 1996-1997 |
| | | | | |
| --- | --- | --- | --- | --- |
| Box 05_01-02, folder 05_01_03-05_01_11 | | Grant administration | | 1996-2006 |
| | | | | |
| --- | --- | --- | --- | --- |
| Box 05_02, folder 05_01_12 | | Muse Union administrative records | | 1999-2000 |
| | | | | |
| --- | --- | --- | --- | --- |
| Box 05_02, folder 05_01_13 | | Youth program administrative records | | 1999, 2003-2010s |
| | | | | |
| --- | --- | --- | --- | --- |
| Box 05_02, folder 05_01_14 | | Youth program event records | | 1999-2010 |
| | | | | |
| --- | --- | --- | --- | --- |
| Box 05_02, folder 05_01_15 | | Americorps Vista youth program records | | 2000-2004 |
| | | | | |
| --- | --- | --- | --- | --- |
| Box 05_03, folder 05_01_16-05_01_26 | | Broad Street Studio records | | 2000-2010s |
| | | | | |
| --- | --- | --- | --- | --- |
| Box 05_04, folder 05_01_27 | | Child and Adolescent Service System Program (CASSP) Local Coordinating Council (LCC) records | | 2000-2001 |
| | | | | |
| --- | --- | --- | --- | --- |
| Box 05_04, folder 05_01_28 | | Tides Family Services collaboration records | | ca. 2000 |
| | | | | |
| --- | --- | --- | --- | --- |
| Box 05_04, folder 05_01_29 | | Youth Build Providence article with notes. | | 2000 |
| | | | | |
| --- | --- | --- | --- | --- |
| Box 05_04, folder 05_01_30 | | Youth program research and notes | | 2000-2002, 2010s |
| | | | | |
| --- | --- | --- | --- | --- |
| Box 05_04, folder 05_01_31 | | Rhode Island Comprehensive Arts Planning Program (RICAPP) records | | ca. 2000 |
| | | | | |
| --- | --- | --- | --- | --- |
| Box 05_04, folder 05_01_32 | | Project Hope Community planning team reports | | 2001 |
| | | | | |
| --- | --- | --- | --- | --- |
| Box 05_04, folder 05_01_33 | | "Being a Part of Life is Rhymes: The Prosocial Impact of the AS220 Arts Program on Incarcerated Youth," Brown University senior thesis by Johanna R. Lacoe | | 2002 May |
| | | | | |
| --- | --- | --- | --- | --- |
| Box 05_04, folder 05_01_34 | | Hidden T.R.E.W.T.H. class materials and administration | | 2002-2003, 2007 |
| | | | | |
| --- | --- | --- | --- | --- |
| Box 05_04, folder 05_01_35 | | Rhode Island Training School for Youth program administrative records | | 2002-2006, 2010 |
| | | | | |
| --- | --- | --- | --- | --- |
| Box 05_04, folder 05_01_36 | | RITS teaching records | | 2002-2006 |
| | | | | |
| --- | --- | --- | --- | --- |
| Box 05_05, folder 05_01_37 | | Muzine participant contact list | | ca. 2003 |
| | | | | |
| --- | --- | --- | --- | --- |
| Box 05_05, folder 05_01_38 | | "AS220 as Transitional Program," reports, notes and supplemental materials, | | ca.2004 |
| | | | | |
| --- | --- | --- | --- | --- |
| Box 05_05, folder 05_01_39 | | Gathered resources on the evaluation and impact of youth programs | | ca. 2004 |
| | | | | |
| --- | --- | --- | --- | --- |
| Box 05_05, folder 05_01_40 | | Report, "An expanded proposal for policy and program design and implementation" Presented to the Rhode Island Department of Children, Youth and Families by Adam Reich and Sam Seidel | | 2005 January |
| | | | | |
| --- | --- | --- | --- | --- |
| Box 05_05, folder 05_01_41 | | Youth program teaching records | | 2005-2012 |
| | | | | |
| --- | --- | --- | --- | --- |
| Box 05_05, folder 05_01_42 | | Youth program financial records | | 2006, 2009-2011 |
| | | | | |
| --- | --- | --- | --- | --- |
| Box 05_05, folder 05_01_43 | | Youth event-related files on CD | | ca. 2006 |
| | | | | |
| --- | --- | --- | --- | --- |
| Box 05_05, folder 05_01_44 | | Providence Youth Arts Collaborative information | | 2008 |
| | | | | |
| --- | --- | --- | --- | --- |
| Box 05_05, folder 05_01_45 | | Best practices meeting minutes | | 2009 January 6 |
| | | | | |
| --- | --- | --- | --- | --- |
| Box 05_05, folder 05_01_46 | | AS220 Youth and Broad Street Studio general promotional packets and pamphlets | | 2000s |
| | | | | |
| --- | --- | --- | --- | --- |
| Box 05_06, folder 05_01_47 | | Miscellaneous youth-related records on CD | | 2000s |
| | | | | |
| --- | --- | --- | --- | --- |
| Box 05_06, folder 05_01_48 | | S.A.M. monthly report (Americorps VISTA program-related) | | 2000s |
| | | | | |
| --- | --- | --- | --- | --- |
| Box 05_06, folder 05_01_49 | | Youth event ephemera | | 2000s |
| | | | | |
| --- | --- | --- | --- | --- |
| Box 05_06, folder 05_01_50 | | Youth promotional ephemera | | 2000s-2010s |
| | | | | |
| --- | --- | --- | --- | --- |
| Box 05_06, folder 05_01_51 | | Youth promotional fliers | | 2000s-2010s |
| | | | | |
| --- | --- | --- | --- | --- |
| Box 05_06, folder 05_01_52 | | Publication, "GTech After School Advantage Newsletter" | | 2010 Spring |
| | | | | |
| --- | --- | --- | --- | --- |
| Box 05_Ov, folder 05_01_53 | | Roots and Rituals program | | 2010 |
| | | | | |
| --- | --- | --- | --- | --- |
| Box 05_06, folder 05_01_54 | | State and city youth arts event programs | | 2010-2014 |
| | | | | |
| --- | --- | --- | --- | --- |
| Box 05_Ov, folder 05_01_55 | | Youth arts promotional program | | 2010s |
| | | | | |
| --- | --- | --- | --- | --- |
| Box 05_06, folder 05_01_56 | | Youth Design Project permission form, blank | | 2010s |
Student work, including publications
| | | | | |
| --- | --- | --- | --- | --- |
| Box 05_Ov, folder 05_02_01 | | Publication, Muzine issues 1-26 | | 1999-2007 |
| | | | | |
| --- | --- | --- | --- | --- |
| Box 05_07, folder 05_02_02-03 | | Bundle, "Art is" index cards | | late 20th century |
| | | | | |
| --- | --- | --- | --- | --- |
| Box 05_07, folder 05_02_04 | | Zine, Broad Street Comics issue 1 | | 2001 May |
| | | | | |
| --- | --- | --- | --- | --- |
| Box 05_FF, folder 05_02_05-06 | | Publication Hidden T.R.E.W.T.H. and Hidden Truth issues 1,3-24 | | 2001-2007 |
| | | | | |
| --- | --- | --- | --- | --- |
| Box 05_07, folder 05_02_07 | | "Student work 03-04," Youth student course work | | 2003-2004 |
| | | | | |
| --- | --- | --- | --- | --- |
| Box 05_Ov, folder 05_02_08 | | Broad Street Studio 2005 Calendar, "AS2005" | | ca. 2004 |
| | | | | |
| --- | --- | --- | --- | --- |
| Box 05_07, folder 05_02_09 | | Broad Street Sisters documentary "75 cents for every dollar" on DVD | | 2005 |
| | | | | |
| --- | --- | --- | --- | --- |
| Box 05_07, folder 05_02_10 | | Broad Street Sisters files on CD | | ca. 2005 |
| | | | | |
| --- | --- | --- | --- | --- |
| Box 05_07, folder 05_02_11 | | Publication, "Still I Rise" | | 2006 December |
| | | | | |
| --- | --- | --- | --- | --- |
| Box 05_08, folder 05_02_12 | | Publication, Muzine issues 27-28 | | 2008 |
| | | | | |
| --- | --- | --- | --- | --- |
| Box 05_08, folder 05_02_13 | | Publication, Hidden T.R.E.W.T.H. issues 25 and 30 | | 2007, 2009 |
| | | | | |
| --- | --- | --- | --- | --- |
| Box 05_08, folder 05_02_14 | | Youth artwork on CD | | ca. 2007 |
| | | | | |
| --- | --- | --- | --- | --- |
| Box 05_08, folder 05_02_15 | | Hidden T.R.E.W.T.H. issue 35 cover (photocopy) | | ca. 2008 |
| | | | | |
| --- | --- | --- | --- | --- |
| Box 05_FF, folder 05_02_16 | | Oversize youth work | | ca. 2009 |
| | | | | |
| --- | --- | --- | --- | --- |
| Box 05_08, folder 05_02_17 | | Youth artwork and publication files on CD | | 2000s |
| | | | | |
| --- | --- | --- | --- | --- |
| Box 05_08, folder 05_02_18-19 | | Youth audio on CD | | 2000s |
| | | | | |
| --- | --- | --- | --- | --- |
| Box 05_08, folder 05_02_19 | | Youth video on CD and DVD | | 2000s |
| | | | | |
| --- | --- | --- | --- | --- |
| Box 05_08, folder 05_02_20 | | Youth-related music on CD | | 2000s |
| | | | | |
| --- | --- | --- | --- | --- |
| Box 05_08, folder 05_02_21 | | Publication, "Providence Preservation Society Endangered Places/Emerging Stories" | | 2015 |
| | | | | |
| --- | --- | --- | --- | --- |
| Box 05_08, folder 05_02_22 | | AS220 Youth performance "Heartist" records | | ca. 2016 |
Series 5, Subseries 3 . Scrapbooks
| | | | | |
| --- | --- | --- | --- | --- |
| Box 05_09, folder 05_03_01 | | Youth programs press scrapbook | | 1996-2014 |
| | | | | |
| --- | --- | --- | --- | --- |
| Box 05_09, folder 05_03_02-03 | | Rhode Island Training School scrapbook | | 1999-2005 |
| | | | | |
| --- | --- | --- | --- | --- |
| Box 05_09, folder 05_03_04-05 | | Broad Street Studio scrapbook | | 2000-2003 |
| | | | | |
| --- | --- | --- | --- | --- |
| Box 05_10, folder 05_03_06 | | Hip Hop 220 scrapbook | | ca. 2002 |
| | | | | |
| --- | --- | --- | --- | --- |
| Box 05_10, folder 05_03_07 | | Scrapbook "Broad Street Studio trips, New York" | | ca. 2003 |
| | | | | |
| --- | --- | --- | --- | --- |
| Box 05_10, folder 05_03_08 | | Scrapbook "Broad Street Studio trips, Washington D.C." | | ca. 2003 |
| | | | | |
| --- | --- | --- | --- | --- |
| Box 05_10, folder 05_03_09 | | AS220 Youth photograph album | | 2010 Summer |
Series 6, Subseries 1. Administration
| | | | | |
| --- | --- | --- | --- | --- |
| Box 06_01, folder 06_01_01 | | Artist agreement for exhibiting at AS220 signed | | 1988 |
| | | | | |
| --- | --- | --- | --- | --- |
| Box 06_01, folder 06_01_02 | | Gallery schedule | | 1988-1989 |
| | | | | |
| --- | --- | --- | --- | --- |
| Box 06_01, folder 06_01_03 | | Exhibiting artist acknowledgement forms, signed | | 1989, 1994-1995 |
| | | | | |
| --- | --- | --- | --- | --- |
| Box 06_01, folder 06_01_04 | | Rhode Island Objects show invitation and images | | 1989 |
| | | | | |
| --- | --- | --- | --- | --- |
| Box 06_01, folder 06_01_05-07 | | Overflow show records | | 1992-1994 |
| | | | | |
| --- | --- | --- | --- | --- |
| Box 06_01, folder 06_01_08 | | Gallery administrative records | | ca. 1993 |
| | | | | |
| --- | --- | --- | --- | --- |
| Box 06_01, folder 06_01_09-12 | | Resident show records | | 1995-1998 |
| | | | | |
| --- | --- | --- | --- | --- |
| Box 06_01, folder 06_01_13 | | Gallery volunteer book | | ca. 1997 |
| | | | | |
| --- | --- | --- | --- | --- |
| Box 06_01, folder 06_01_14 | | Memorandum regarding exhibit by the Rhode Island Pride COmmittee | | 1999 |
| | | | | |
| --- | --- | --- | --- | --- |
| Box 06_02, folder 06_01_15 | | Gallery Night records | | 1990s-2010s |
| | | | | |
| --- | --- | --- | --- | --- |
| Box 06_02, folder 06_01_16 | | Price lists | | 1990s |
| | | | | |
| --- | --- | --- | --- | --- |
| Box 06_02, folder 06_01_17 | | Artists in the Archive exhibit records | | 2010s |
Postcards and other promotional materials
| | | | | |
| --- | --- | --- | --- | --- |
| Box 06_02, folder 06_02_01 | | Postcard for Stone Statues II exhibit at AS220 by Christopher Pierson | | 1989 |
| | | | | |
| --- | --- | --- | --- | --- |
| Box 06_02, folder 06_02_02-06 | | Exhibit postcards | | 1996-2018 |
| | | | | |
| --- | --- | --- | --- | --- |
| Box 06_03, folder 06_02_07 | | Gallery open house fliers | | 1999 |
| | | | | |
| --- | --- | --- | --- | --- |
| Box 06_03-04, folder 06_02_08-14 | | AS220 art postcards digitized by Rhode Island College | | 1990s-2010s |
Scrapbooks
| | | | | |
| --- | --- | --- | --- | --- |
| Box 06_04, folder 06_03_01- 02 | | "Gallery Archive" | | 1987-1996 |
| | | | | |
| --- | --- | --- | --- | --- |
| Box 06_04, folder 06_03_03 | | Peter John Boyle scrapbook | | 1988-1994 |
| | | | | |
| --- | --- | --- | --- | --- |
| Box 06_05, folder 06_03_04-06_03_07 | | Gallery collaboration scrapbook | | ca. 1989-1997 |
| | | | | |
| --- | --- | --- | --- | --- |
| Box 06_06, folder 06_03_08-10 | | Gallery records and ephemera scrapbook | | 1990-1997 |
| | | | | |
| --- | --- | --- | --- | --- |
| Box 06_06-07, folder 06_03_11-13 | | Gallery records and ephemera scrapbook | | 1996-2010, bulk 1998-1999 |
| | | | | |
| --- | --- | --- | --- | --- |
| Box 06_07, folder 06_03_14-15 | | "Gallery Archive" | | 1997-1998 |
| | | | | |
| --- | --- | --- | --- | --- |
| Box 06_07, folder 06_03_16 | | Hera Gallery scrapbook | | ca. 2004 |
Series 7. Live Arts, Performance and Dance
Administration
| | | | | |
| --- | --- | --- | --- | --- |
| Box 07_01, folder 07_01_01 | | Band review notebook | | ca. 1992 |
| | | | | |
| --- | --- | --- | --- | --- |
| Box 07_01, folder 07_01_02 | | Band review notebook | | 1993 June 16 -1995 October 13 |
| | | | | |
| --- | --- | --- | --- | --- |
| Box 07_01, folder 07_01_03 | | Band review notebook | | 1994-1996 |
| | | | | |
| --- | --- | --- | --- | --- |
| Box 07_01, folder 07_01_04 | | Band review notebook | | 1995-1997 |
| | | | | |
| --- | --- | --- | --- | --- |
| Box 07_01, folder 07_01_05 | | Event proposals | | 1990s |
| | | | | |
| --- | --- | --- | --- | --- |
| Box 07_01, folder 07_01_06 | | General passes to shows | | 1990s, 2000s |
| | | | | |
| --- | --- | --- | --- | --- |
| Box 07_01, folder 07_01_07 | | Guides for performing artists | | 1990s |
| | | | | |
| --- | --- | --- | --- | --- |
| Box 07_01, folder 07_01_08 | | Information sheet, "Bands-Audio Artists" | | early 1990s |
| | | | | |
| --- | --- | --- | --- | --- |
| Box 07_01, folder 07_01_09 | | Performance passes | | circa 1990s |
| | | | | |
| --- | --- | --- | --- | --- |
| Box 07_01, folder 07_01_10 | | Band review notebook | | ca. 2002 |
| | | | | |
| --- | --- | --- | --- | --- |
| Box 07_01, folder 07_01_11 | | Show gate forms, "Gate Book" | | 2004 December - 2005 July |
| | | | | |
| --- | --- | --- | --- | --- |
| Box 07_01, folder 07_01_12 | | Live Arts house management journal and communication notebook | | ca. 2006 |
| | | | | |
| --- | --- | --- | --- | --- |
| Box 07_01, folder 07_01_13 | | Performance space expense records | | 2008-2010 |
| | | | | |
| --- | --- | --- | --- | --- |
| Box 07_02, folder 07_01_14 | | Venue management guide | | 2008-2013 |
| | | | | |
| --- | --- | --- | --- | --- |
| Box 07_02, folder 07_01_15 | | House Manager applications and notes | | 2009 September |
| | | | | |
| --- | --- | --- | --- | --- |
| Box 07_02, folder 07_01_16 | | Audio visual stage cues notebook | | 2000s |
| | | | | |
| --- | --- | --- | --- | --- |
| Box 07_02, folder 07_01_17 | | List, "Shows $400 + August 2010 onwards" | | ca. 2011 January |
| | | | | |
| --- | --- | --- | --- | --- |
| Box 07_02, folder 07_01_18-19 | | Booking requests and related records | | 2011-2015 |
| | | | | |
| --- | --- | --- | --- | --- |
| Box 07_02, folder 07_01_20 | | Theatre and Dance Residencies pamphlet | | 2010s |
Performer information
| | | | | |
| --- | --- | --- | --- | --- |
| Box 07_02, folder 07_02_01 | | Performer promotional booking records scrapbook | | 1985-1996 |
| | | | | |
| --- | --- | --- | --- | --- |
| Box 07_L, folder 07_02_02-03 | | Promotional ephemera scrapbook | | 1986-1999 |
| | | | | |
| --- | --- | --- | --- | --- |
| Box 07_02, folder 07_02_04 | | Big Nazo and Creature Cabaret related records | | 1989-1990 |
| | | | | |
| --- | --- | --- | --- | --- |
| Box 07_02, folder 07_02_05 | | Holy Cow records press kit | | 1989-1992 |
| | | | | |
| --- | --- | --- | --- | --- |
| Box 07_03-04, folder 07_02_06-28 | | Artist booking records | | 1980s-1990s |
| | | | | |
| --- | --- | --- | --- | --- |
| Box 07_04, folder 07_02_29 | | Example:None scrapbook | | 1980s-2005 |
| | | | | |
| --- | --- | --- | --- | --- |
| Box 07_04-05, folder 07_02_30-33 | | Meatballs/Fluxus records | | 1980s-1990s |
| | | | | |
| --- | --- | --- | --- | --- |
| Box 07_05, folder 07_02_34-36 | | Performer booking and promotional records | | 1980s-2010s |
| | | | | |
| --- | --- | --- | --- | --- |
| Box 07_06, folder 07_02_37 | | David Sedaris press kit with typed letter from David Sedaris to Umberto Crenca (unsigned) | | 1992 |
| | | | | |
| --- | --- | --- | --- | --- |
| Box 07_06, folder 07_02_38 | | Dick Higgins Fluxus performer records | | ca. 1994 |
| | | | | |
| --- | --- | --- | --- | --- |
| Box Ov box, folder 07_02_39 | | Meatballs/Fluxus oversize records | | 1990s |
| | | | | |
| --- | --- | --- | --- | --- |
| Box 07_06, folder 07_02_40 | | Neo 90s Dance Band records | | 1990s |
| | | | | |
| --- | --- | --- | --- | --- |
| Box 07_06, folder 07_02_41 | | Performer promotional photographs | | 2000s |
Promotional materials (for shows)
| | | | | |
| --- | --- | --- | --- | --- |
| Box 07_L, folder 07_03_01 | | Performance space promotional ephemera | | 1990-2000 |
| | | | | |
| --- | --- | --- | --- | --- |
| Box 07_L, folder 07_03_02 | | Theater promotional ephemera | | 1991, ca. 1996, 2012-2013 |
| | | | | |
| --- | --- | --- | --- | --- |
| Box 07 _A, folder 07_03_03 | | Band buttons | | 1990s-2000s |
| | | | | |
| --- | --- | --- | --- | --- |
| Box 07_06, folder 07_03_04 | | Promotional ephemera scrapbook | | 1990s |
| | | | | |
| --- | --- | --- | --- | --- |
| Box 07_FF, folder 07_03_05 | | T-Shirts for events | | 1993, 2012 |
Event records (alphabetical)
| | | | | |
| --- | --- | --- | --- | --- |
| Box 07 _A, folder 07_04_01 | | First Night Providence Art Festival Button | | 1988 |
| | | | | |
| --- | --- | --- | --- | --- |
| Box 07_L, folder 07_04_02 | | Cabaret of the Oddly Normal scrapbook | | 1980s-1990s |
| | | | | |
| --- | --- | --- | --- | --- |
| Box 07_07, folder 07_04_03 | | World of Rhode Island Music | | 1991 |
| | | | | |
| --- | --- | --- | --- | --- |
| Box 07_07, folder 07_04_04 | | Poetry Slam | | 1993, 2002 |
| | | | | |
| --- | --- | --- | --- | --- |
| Box 07_07, folder 07_04_05 | | United Space Rock Coalition | | 1993 |
| | | | | |
| --- | --- | --- | --- | --- |
| Box 07_L, folder 07_04_06 | | Pork Chop Lounge | | 1994-1998 |
| | | | | |
| --- | --- | --- | --- | --- |
| Box 07_L, folder 07_04_07 | | International Frodus Day | | ca. 1995 |
| | | | | |
| --- | --- | --- | --- | --- |
| Box 07_07, folder 07_04_08 | | Absurd Games | | 1996 |
| | | | | |
| --- | --- | --- | --- | --- |
| Box 07_07, folder 07_04_09-10 | | Terrastock | | 1997, 2006 |
| | | | | |
| --- | --- | --- | --- | --- |
| Box 07_07, folder 07_04_11 | | Pataphysical Circus | | 1998-1999 |
| | | | | |
| --- | --- | --- | --- | --- |
| Box 07_07, folder 07_04_12 | | Cabaret of the Oddly Normal | | 1990s |
| | | | | |
| --- | --- | --- | --- | --- |
| Box 07_07, folder 07_04_13 | | Frequency lounge | | 1990s |
| | | | | |
| --- | --- | --- | --- | --- |
| Box 07_07, folder 07_04_14 | | Major Hemisphere presents | | late 20th century |
| | | | | |
| --- | --- | --- | --- | --- |
| Box 07_07, folder 07_04_15 | | Art Across Borders exhibit panel program | | 2003 |
| | | | | |
| --- | --- | --- | --- | --- |
| Box 07_07, folder 07_04_16 | | Love Your Body Workshop | | 2004 |
| | | | | |
| --- | --- | --- | --- | --- |
| Box 07_07, folder 07_04_17 | | Multiplace cultural festival programs | | 2005 |
| | | | | |
| --- | --- | --- | --- | --- |
| Box 07 _A, folder 07_04_18 | | Empire Revue presents "The Sparkling Beatniks" commemorative glass | | 2000s |
| | | | | |
| --- | --- | --- | --- | --- |
| Box 07_07, folder 07_04_19 | | Glass Plate Negative Preservation and Digitization Project and Rediscovered exhibit records | | ca. 2011 |
| | | | | |
| --- | --- | --- | --- | --- |
| Box 07_07, folder 07_04_20 | | AS220 Holiday Sale | | 2013 |
| | | | | |
| --- | --- | --- | --- | --- |
| Box 07_07, folder 07_04_21 | | The Art of Organizing Ideas | | ca. 2013 |
| | | | | |
| --- | --- | --- | --- | --- |
| Box 07_07, folder 07_04_22 | | Free Culture awards | | 2014 |
| | | | | |
| --- | --- | --- | --- | --- |
| Box 07 _A, folder 07_04_23 | | Mini maker faire 3d Printed tickets | | 2014 |
| | | | | |
| --- | --- | --- | --- | --- |
| Box 07_07, folder 07_04_24 | | Rhode Island Independent Publishing Exposition (RIPExpo) | | 2014 |
| | | | | |
| --- | --- | --- | --- | --- |
| Box 07_07, folder 07_04_25 | | Unpacking Authentic Placemaking | | 2015 |
| | | | | |
| --- | --- | --- | --- | --- |
| Box 07_07, folder 07_04_26 | | Modern Movements Festival | | 2016 |
| | | | | |
| --- | --- | --- | --- | --- |
| Box 07_07, folder 07_04_27 | | Is This Jazz? series | | ca. 2016 |
| | | | | |
| --- | --- | --- | --- | --- |
| Box 07_07, folder 07_04_28 | | Queer/Trans Zinefest | | 2018 June 16 |
Administration
| | | | | |
| --- | --- | --- | --- | --- |
| Box 08_01, folder 08_01_01 | | AS220 revenue research and planning notes | | ca. 1994 |
| | | | | |
| --- | --- | --- | --- | --- |
| Box 08_01, folder 08_01_02 | | AS220 Records records | | 1997 |
| | | | | |
| --- | --- | --- | --- | --- |
| Box 08_01, folder 08_01_03 | | Notes on darkroom and video recording costs | | 1990s |
| | | | | |
| --- | --- | --- | --- | --- |
| Box 08_01, folder 08_01_04 | | Design Providence records | | 2007-2008 |
| | | | | |
| --- | --- | --- | --- | --- |
| Box 08_01, folder 08_01_05 | | Industries scrapbook | | 2008-2010 |
| | | | | |
| --- | --- | --- | --- | --- |
| Box 08_Ov, folder 08_01_06 | | Industries promotional pamphlets | | 2000s, 2010s |
| | | | | |
| --- | --- | --- | --- | --- |
| Box 08_01, folder 08_01_07 | | Xander Marro Darkroom, print shop and labs records | | ca. 2010 |
| | | | | |
| --- | --- | --- | --- | --- |
| Box 08_Ov, folder 08_01_08 | | Industries course lists and calendars | | 2011-2017 |
| | | | | |
| --- | --- | --- | --- | --- |
| Box 08_FF, folder 08_01_09 | | Industries bandanas | | 2010s |
Media Arts/Computing
| | | | | |
| --- | --- | --- | --- | --- |
| Box 08_Ov, folder 08_02_01 | | "Ask Dr. Cretog," The AS220/SMT Computing Journal | | 1995 December |
| | | | | |
| --- | --- | --- | --- | --- |
| Box 08_01, folder 08_02_02 | | AS220 technology program records | | 1995-1996 |
| | | | | |
| --- | --- | --- | --- | --- |
| Box 08_01, folder 08_02_03 | | Techhead program proposal records | | 1995 |
| | | | | |
| --- | --- | --- | --- | --- |
| Box 08_01, folder 08_02_04 | | Providence city website records | | 1996-2000 |
| | | | | |
| --- | --- | --- | --- | --- |
| Box 08_L, folder 08_02_05 | | SMT Computing Society pamphlet | | 1990s |
Dark room
| | | | | |
| --- | --- | --- | --- | --- |
| Box 08_01-02, folder 08_03_01-08 | | Photo lottery records | | 2003, 2007, 2009, 2011 |
| | | | | |
| --- | --- | --- | --- | --- |
| Box 08_02, folder 08_03_09 | | Darkroom administration and management information | | 1996-2011 |
| | | | | |
| --- | --- | --- | --- | --- |
| Box 08_02, folder 08_03_10 | | Darkroom (photo lab) membership forms | | 2009-2011 |
| | | | | |
| --- | --- | --- | --- | --- |
| Box 08_02, folder 08_03_11-12 | | Krystal Grow Darkroom records | | 2011 |
| | | | | |
| --- | --- | --- | --- | --- |
| Box 08_Ov, folder 08_03_13 | | Photocopied article on Pittsburgh Symphony photography Ben Spiegel | | ca. 2011 |
| | | | | |
| --- | --- | --- | --- | --- |
| Box 08_02, folder 08_03_14 | | From the Edge documentary programs | | 2014 April 16 |
| | | | | |
| --- | --- | --- | --- | --- |
| Box 08_02, folder 08_03_15 | | Paul Krot Community Darkroom pamphlet | | 2010s |
Print shop
| | | | | |
| --- | --- | --- | --- | --- |
| Box 08_03, folder 08_04_01 | | Course evaluations | | ca. 2007 |
| | | | | |
| --- | --- | --- | --- | --- |
| Box 08_03, folder 08_04_02 | | Type use form | | 2008 January 10 |
| | | | | |
| --- | --- | --- | --- | --- |
| Box 08_03, folder 08_04_03 | | Correspondence regarding the printing of Hidden T.R.E.W.T.H. | | 2008 |
| | | | | |
| --- | --- | --- | --- | --- |
| Box 08_L, folder 08_04_04 | | Event records | | 2008-2010s |
| | | | | |
| --- | --- | --- | --- | --- |
| Box 08_03, folder 08_04_05 | | Meeting minutes notebook | | 2008-2009 |
| | | | | |
| --- | --- | --- | --- | --- |
| Box 08_03, folder 08_04_06-09 | | Print Lottery records | | 2008, 2010, 2012 |
| | | | | |
| --- | --- | --- | --- | --- |
| Box 08_04, folder 08_04_10 | | Print Lottery ephemera | | 2008-2015 |
| | | | | |
| --- | --- | --- | --- | --- |
| Box 08_04, folder 08_04_11 | | Membership cards | | ca. 2008 |
| | | | | |
| --- | --- | --- | --- | --- |
| Box 08_04, folder 08_04_12 | | Print shop management and equipment information | | ca. 2008 |
| | | | | |
| --- | --- | --- | --- | --- |
| Box 08_04, folder 08_04_13 | | Promotional mailers | | ca. 2008 |
| | | | | |
| --- | --- | --- | --- | --- |
| Box 08_04, folder 08_04_14 | | Promotional packet | | ca. 2008 |
| | | | | |
| --- | --- | --- | --- | --- |
| Box 08_04, folder 08_04_15 | | Americorps Vista application notes | | 2009 |
| | | | | |
| --- | --- | --- | --- | --- |
| Box 08_04, folder 08_04_16 | | Print shop panel discussion for Rhode Island Council for the Humanities (RICH) description | | 2009 |
| | | | | |
| --- | --- | --- | --- | --- |
| Box 08_L, folder 08_04_17 | | Meeting agendas and meeting materials | | ca. 2009 |
| | | | | |
| --- | --- | --- | --- | --- |
| Box 08_04, folder 08_04_18 | | Administrative notebook | | ca. 2000s |
| | | | | |
| --- | --- | --- | --- | --- |
| Box 08_04, folder 08_04_19 | | Communications from printers | | 2000s-2010s |
| | | | | |
| --- | --- | --- | --- | --- |
| Box 08_04, folder 08_04_20 | | Gift certificates | | 2000s |
| | | | | |
| --- | --- | --- | --- | --- |
| Box 08_04, folder 08_04_21 | | Guides to print shop services and equipment | | 2000s |
| | | | | |
| --- | --- | --- | --- | --- |
| Box 08_04, folder 08_04_22 | | Hand-drawn map of print shop | | 2000s |
| | | | | |
| --- | --- | --- | --- | --- |
| Box 08_04, folder 08_04_23 | | Morgan Calderini, Studio Manager, business cards | | 2000s |
| | | | | |
| --- | --- | --- | --- | --- |
| Box 08_04, folder 08_04_24 | | Print Shop management records | | 2000s |
| | | | | |
| --- | --- | --- | --- | --- |
| Box 08_04, folder 08_04_25 | | Print shop sign "Exposure in process" | | 2000s |
| | | | | |
| --- | --- | --- | --- | --- |
| Box 08_04, folder 08_04_26 | | Print shop residency packet | | ca. 2010 |
| | | | | |
| --- | --- | --- | --- | --- |
| Box 08_04-05, folder 08_04_27-32 | | Class and Workshops records | | 2011-2013 |
| | | | | |
| --- | --- | --- | --- | --- |
| Box 08_Ov, folder 08_04_33 | | Print Lottery promotional pamphlet | | ca. 2012 |
| | | | | |
| --- | --- | --- | --- | --- |
| Box 08_05, folder 08_04_34 | | Workshop handbill | | 2018 Winter |
| | | | | |
| --- | --- | --- | --- | --- |
| Box 08_Ov, folder 08_04_35 | | Print Shop promotional pamphlets | | 2010s |
AS220 Labs
| | | | | |
| --- | --- | --- | --- | --- |
| Box 08_05, folder 08_05_01 | | Marketing records | | 2000s-2010s |
| | | | | |
| --- | --- | --- | --- | --- |
| Box 08_Ov, folder 08_05_02 | | Global Fab Awards program (fab@bcn) | | 2014 |
Series 9. Consulting and Practice//Practice
| | | | | |
| --- | --- | --- | --- | --- |
| Box 09_L, folder 09_01_01 | | Creative Placemaking Senator Pell lecture on Arts and Humanities program and DVD | | 2012 |
Series 10. Special projects [by project]
| | | | | |
| --- | --- | --- | --- | --- |
| Box 10_01, folder 10_01_01-02 | | Total Arts Providence [1991] records | | 1991-1993 |
| | | | | |
| --- | --- | --- | --- | --- |
| Box 10_01, folder 10_01_03-06 | | New England Artists Trust [1993] records | | 1993-1997 |
| | | | | |
| --- | --- | --- | --- | --- |
| Box 10_03-09, folder 10_01_07-50 | | Action Speaks [1994] records | | 1994-2013 |
| | | | | |
| --- | --- | --- | --- | --- |
| Box 10_10, folder 10_01_51-52 | | Action Speaks [1994] scrapbook | | 1996-2006 |
| | | | | |
| --- | --- | --- | --- | --- |
| Box 10_Ov, folder 10_01_53 | | Action Speaks [1994] posters and promotional material, oversize | | 1994-2012 |
| | | | | |
| --- | --- | --- | --- | --- |
| Box 10_11-10_13, folder 10_01_54-69 | | Action Speaks [1994] recordings | | 1998-2011 |
| | | | | |
| --- | --- | --- | --- | --- |
| Box 10_14, folder 10_01_70-71 | | School of Progressive Music records | | 1996-1997 |
| | | | | |
| --- | --- | --- | --- | --- |
| Box 10_14, folder 10_01_72 | | AS220 Cuba exchange program records | | 2002 |
| | | | | |
| --- | --- | --- | --- | --- |
| Box 10_14, folder 10_01_73 | | College Visions records | | 2008-2009, 2011 |
| | | | | |
| --- | --- | --- | --- | --- |
| Box 10_14, folder 10_01_74-75 | | NetWorks records | | 2008-2011, 2013,2016 |
| | | | | |
| --- | --- | --- | --- | --- |
| Box 10_ov, folder 10_01_76 | | NetWorks photographs, oversize | | 2000s |
| | | | | |
| --- | --- | --- | --- | --- |
| Box 10_14, folder 10_01_77 | | Next Generation Arts Spaces Conference Program | | 2013 |
Administration
| | | | | |
| --- | --- | --- | --- | --- |
| Box 11_01, folder 11_01_01 | | AS220 alcohol invoice | | 1994 |
| | | | | |
| --- | --- | --- | --- | --- |
| Box 11_01, folder 11_01_02 | | Press and advertsiements | | 1994, 2000s, 2016 |
| | | | | |
| --- | --- | --- | --- | --- |
| Box 11_01, folder 11_01_03 | | AS220 Café application (blank) | | 1990s |
| | | | | |
| --- | --- | --- | --- | --- |
| Box 11_01, folder 11_01_04 | | Restaurant signage | | 1990s |
| | | | | |
| --- | --- | --- | --- | --- |
| Box 11_01, folder 11_01_05-07 | | Student reports on prospective AS220 restaurant, "AS220" | | ca. 2004 |
| | | | | |
| --- | --- | --- | --- | --- |
| Box 11_01, folder 11_01_08 | | Bar manager job description | | ca. 2007 |
| | | | | |
| --- | --- | --- | --- | --- |
| Box 11_01, folder 11_01_09 | | "Restaurant Equip 2009", AS220 restauarant supply invoices | | 2009 October. |
| | | | | |
| --- | --- | --- | --- | --- |
| Box 11_01, folder 11_01_10 | | Restaurant manager applications and correspondence | | 2000s |
| | | | | |
| --- | --- | --- | --- | --- |
| Box 11_01, folder 11_01_11 | | Cards and letters | | 2010s |
Menus
| | | | | |
| --- | --- | --- | --- | --- |
| Box 11_L, folder 11_02_01 | | Menus | | 1993-2018 |
| | | | | |
| --- | --- | --- | --- | --- |
| Box 11_01, folder 11_02_02 | | Bar menu with manuscript illustrations | | 2000s |
Series 12. Media and Artwork
Posters
| | | | | |
| --- | --- | --- | --- | --- |
| Box L, folder 12_01_01 | | AS220-related posters | | 1980s-2010s |
| | | | | |
| --- | --- | --- | --- | --- |
| Box 12_FF, folder 12_01_02-06 | | AS220-related posters, oversize | | 1980s-2010s |
| | | | | |
| --- | --- | --- | --- | --- |
| Box 12_FF, folder 12_01_07 | | AS220-related undated posters | | late 20th century - early 21st century |
| | | | | |
| --- | --- | --- | --- | --- |
| Box 12_FF, folder 12_01_08 | | Gathered AS220-related posters with manuscript archival notes | | 2000s |
| | | | | |
| --- | --- | --- | --- | --- |
| Box L, folder 12_01_09 | | Booked performer posters | | 1988-2015 |
| | | | | |
| --- | --- | --- | --- | --- |
| Box L, folder 12_01_10 | | Gathered Cabaret of the Oddly Normal posters | | 1990s |
| | | | | |
| --- | --- | --- | --- | --- |
| Box 12_01, folder 12_01_11 | | Gathered Hip Hop show fliers | | 1990s-2000s |
| | | | | |
| --- | --- | --- | --- | --- |
| Box 12_01, folder 12_01_12 | | Fools Ball 2009 poster numbered prints by Repeat Press | | 2009 |
| | | | | |
| --- | --- | --- | --- | --- |
| Box 12_FF, folder 12_01_13-18 | | Booked performer posters, oversize | | 1980s-2010s |
| | | | | |
| --- | --- | --- | --- | --- |
| Box 12_FF, folder 12_01_19 | | Miscellaneous posters by artist, oversize | | 1982-2016 |
| | | | | |
| --- | --- | --- | --- | --- |
| Box 12_FF, folder 12_01_20 | | Miscellaneous posters by date, oversize | | 1982-2016 |
| | | | | |
| --- | --- | --- | --- | --- |
| Box 12_FF, folder 12_01_21 | | Miscellaneous posters, undated and unsigned oversize | | 1990s-2010s |
| | | | | |
| --- | --- | --- | --- | --- |
| Box 12_L, folder 12_01_22 | | Miscellaneous gathered posters without an affiliation with AS220 | | 2000s-2010s |
Artwork
| | | | | |
| --- | --- | --- | --- | --- |
| Box 12_01, folder 12_02_01 | | Performance ephemera, unsigned | | late 20th century, early 21st century |
| | | | | |
| --- | --- | --- | --- | --- |
| Box 12_01, folder 12_02_02 | | Artwork by date | | 1993-2010 |
| | | | | |
| --- | --- | --- | --- | --- |
| Box 12_01, folder 12_02_03 | | Artwork by artist | | late 20th century - early 21st century |
| | | | | |
| --- | --- | --- | --- | --- |
| Box 12_FF, folder 12_02_04 | | Sell or Die by Xander Marro | | 2002 |
| | | | | |
| --- | --- | --- | --- | --- |
| Box 12_01, folder 12_02_05 | | Design work files on CD | | 2004-2006 |
| | | | | |
| --- | --- | --- | --- | --- |
| Box 12_FF, folder 12_02_06 | | Wallpaper print by Aaron Peterman | | ca. 2014 |
| | | | | |
| --- | --- | --- | --- | --- |
| Box 12_01, folder 12_02_07 | | Ralph Gauvey 1971 "Surrealistic workshop" plan copy with accompanying letters | | 2011 |
| | | | | |
| --- | --- | --- | --- | --- |
| Box 12_01, folder 12_02_08 | | Sheet music | | 1980-2009 |
| | | | | |
| --- | --- | --- | --- | --- |
| Box 12_01, folder 12_02_09. | | Miscellaneous unsigned and undated artwork | | late 20th century - early 21st century |
| | | | | |
| --- | --- | --- | --- | --- |
| Box 12_FF, folder 12_02_10 | | Oversize unsigned artwork | | 1990s-2010s |
| | | | | |
| --- | --- | --- | --- | --- |
| Box 12_FF, folder 12_02_11 | | Printing acetates, unsigned | | 1980s-2010s |
| | | | | |
| --- | --- | --- | --- | --- |
| Box 12_01, folder 12_02_12 | | Blotters and test prints, unsigned | | late 20th century-early 21st century |
Photographs
| | | | | |
| --- | --- | --- | --- | --- |
| Box 12_02, folder 12_03_01 | | Artists in performance and rehearsal with miscellaneous images | | 1940s, 1990s-2000s |
| | | | | |
| --- | --- | --- | --- | --- |
| Box 12_02, folder 12_03_02 | | Miscellaneous event photographs and negatives | | 1980s-2000s |
| | | | | |
| --- | --- | --- | --- | --- |
| Box 12_02, folder 12_03_03 | | Miscellaneous promotional photographs of artists and performers. | | 1980s-2000s |
| | | | | |
| --- | --- | --- | --- | --- |
| Box 12_02, folder 12_03_04 | | Unidentified artistic photographs and photographs of artwork | | 1980s-2000s |
| | | | | |
| --- | --- | --- | --- | --- |
| Box 12_02, folder 12_03_05 | | Overflow show photographs | | ca. 1993 |
| | | | | |
| --- | --- | --- | --- | --- |
| Box 12_02, folder 12_03_06 | | Building Box print photographs and negatives with information | | early 1990s |
| | | | | |
| --- | --- | --- | --- | --- |
| Box 12_02, folder 12_03_07 | | Photograph album of early AS220 photographs | | ca. 1998 |
| | | | | |
| --- | --- | --- | --- | --- |
| Box 12_02, folder 12_03_08 | | Denny Moers negatives, slides and photograph | | 1990s |
| | | | | |
| --- | --- | --- | --- | --- |
| Box 12_02, folder 12_03_09 | | Gathered miscellaneous contact sheets, negatives and prints | | 1990s-2000s |
| | | | | |
| --- | --- | --- | --- | --- |
| Box 12_02, folder 12_03_10 | | Miscellaneous photographs of 115 Empire Street | | 1990s-2000s |
| | | | | |
| --- | --- | --- | --- | --- |
| Box 12_02, folder 12_03_11 | | Miscellaneous unidentified Foo Fest negatives and photographs | | 1990s-2000s |
| | | | | |
| --- | --- | --- | --- | --- |
| Box 12_02, folder 12_03_12 | | Photograph album of early AS220 photographs | | 1990s |
| | | | | |
| --- | --- | --- | --- | --- |
| Box 12_02, folder 12_03_13 | | Staff portrait outside of 115 Empire Street negatives | | 1990s |
| | | | | |
| --- | --- | --- | --- | --- |
| Box 12_02, folder 12_03_14 | | Gathered early photographs of AS220, "Prehistoric AS220" | | Late 20th century |
| | | | | |
| --- | --- | --- | --- | --- |
| Box 12_02, folder 12_03_15 | | Stephanie Visconti photography on CD | | 2000 |
| | | | | |
| --- | --- | --- | --- | --- |
| Box 12_02, folder 12_03_16 | | "20 Years in 20 Minutes" photographs and slideshow on CD | | 2002, 2003, 2005 |
| | | | | |
| --- | --- | --- | --- | --- |
| Box 12_03, folder 12_03_17 | | Artist portfolios on CD | | ca. 2002 |
| | | | | |
| --- | --- | --- | --- | --- |
| Box 12_03, folder 12_03_18 | | Portraits on CD | | 2002-2008 |
| | | | | |
| --- | --- | --- | --- | --- |
| Box 12_03, folder 12_03_19 | | Photographs of artwork on CD | | 2003, 2007 |
| | | | | |
| --- | --- | --- | --- | --- |
| Box 12_03, folder 12_03_20 | | Jane Philbrick "Serial Caller" performance | | 2004 October 10 |
| | | | | |
| --- | --- | --- | --- | --- |
| Box 12_03, folder 12_03_21 | | Fools balll photographs on CD | | 2004 |
| | | | | |
| --- | --- | --- | --- | --- |
| Box 12_03, folder 12_03_22 | | Photo lottery photographs on CD | | 2005 |
| | | | | |
| --- | --- | --- | --- | --- |
| Box 12_03, folder 12_03_23 | | Photographs and files related to AS220 properties | | 2005-2009 |
| | | | | |
| --- | --- | --- | --- | --- |
| Box 12_03, folder 12_03_24 | | Sound Session photographs on CD | | 2005 |
| | | | | |
| --- | --- | --- | --- | --- |
| Box 12_03, folder 12_03_25 | | 115 Empire Street building on CD | | ca. 2005 |
| | | | | |
| --- | --- | --- | --- | --- |
| Box 12_03, folder 12_03_26 | | Photo lottery event photographs, contact sheets and negatives | | early 2000s. |
| | | | | |
| --- | --- | --- | --- | --- |
| Box 12_03, folder 12_03_27 | | Pocket change photographs by Mike Gaughan on CD | | 2006 June 4 |
| | | | | |
| --- | --- | --- | --- | --- |
| Box 12_03, folder 12_03_28 | | Artistic photographs of the Dreyfus building before renovation on CD' | | 2006-2007 |
| | | | | |
| --- | --- | --- | --- | --- |
| Box 12_03, folder 12_03_29 | | Terrastock 2006 photographs by Mike Gaughan on CD | | 2006 |
| | | | | |
| --- | --- | --- | --- | --- |
| Box 12_03, folder 12_03_30 | | Dreyfus building photographs on CD | | ca. 2006, 2009 |
| | | | | |
| --- | --- | --- | --- | --- |
| Box 12_03, folder 12_03_31 | | Detritus/Dreyfus scans on CD | | 2007 March 9 |
| | | | | |
| --- | --- | --- | --- | --- |
| Box 12_03, folder 12_03_32 | | Just an artist not an artist photographs on CD | | 2007 |
| | | | | |
| --- | --- | --- | --- | --- |
| Box 12_03, folder 12_03_33 | | Mercantile building photographs and slideshows on CD | | 2008-2011 |
| | | | | |
| --- | --- | --- | --- | --- |
| Box 12_03, folder 12_03_34 | | 115 Empire Street and other buildings | | ca. 2008 |
| | | | | |
| --- | --- | --- | --- | --- |
| Box 12_03, folder 12_03_35 | | Artwork on CD | | 2000s-2010s |
| | | | | |
| --- | --- | --- | --- | --- |
| Box 12_03, folder 12_03_36 | | Broad Street Studio photographs on CD | | 2000s |
| | | | | |
| --- | --- | --- | --- | --- |
| Box 12_03, folder 12_03_37 | | Formal portrait photograph of Buddy Cianci and Bert Crenca at an event with a group of men | | 2000s |
| | | | | |
| --- | --- | --- | --- | --- |
| Box 12_03, folder 12_03_38 | | Labs class photographs | | 2000s |
| | | | | |
| --- | --- | --- | --- | --- |
| Box 12_04, folder 12_03_39 | | Properties in Providence with architectural floor plans. | | 2000s |
| | | | | |
| --- | --- | --- | --- | --- |
| Box 12_04, folder 12_03_40 | | AS220 2010 photograph slideshow on CD | | 2010 |
| | | | | |
| --- | --- | --- | --- | --- |
| Box 12_04, folder 12_03_41 | | Foo Fest Ball 2010 photographs on CD | | 2010 |
| | | | | |
| --- | --- | --- | --- | --- |
| Box 12_04, folder 12_03_42 | | Glass Plate Negative Preservation and Digitization Project scans on CD | | 2010 |
| | | | | |
| --- | --- | --- | --- | --- |
| Box 12_04, folder 12_03_43 | | Photographs of Fab Academy and Glass Plate Negative Preservation project at Providence Public Library on CD | | 2010 |
| | | | | |
| --- | --- | --- | --- | --- |
| Box 12_04, folder 12_03_44 | | Shepard Fairey mural photographs on CD | | 2010 |
| | | | | |
| --- | --- | --- | --- | --- |
| Box 12_FF, folder 12_03_45 | | Oversized photographs | | 1980s-1990s |
Video
| | | | | |
| --- | --- | --- | --- | --- |
| Box 12_22, folder 12_04_01 | | Fools Ball 2001 promotional slideshow on DVD | | ca. 2001 |
| | | | | |
| --- | --- | --- | --- | --- |
| Box 12_22, folder 12_04_02 | | Artist films on CD and DVD | | 2002-2005 |
| | | | | |
| --- | --- | --- | --- | --- |
| Box 12_22, folder 12_04_03 | | Promotional video on DVD | | 2006 |
| | | | | |
| --- | --- | --- | --- | --- |
| Box 12_22, folder 12_04_04 | | Fire on the Water DVD | | 2007 |
| | | | | |
| --- | --- | --- | --- | --- |
| Box 12_22, folder 12_04_05 | | AS220 video slideshow on CD | | 2009 |
Audio
Publications
| | | | | |
| --- | --- | --- | --- | --- |
| Box 12_27, folder 12_06_01 | | RadioVoid programs and publications | | 1989-1991 |
| | | | | |
| --- | --- | --- | --- | --- |
| Box 12_27, folder 12_06_02-03 | | Zines and chapbooks | | 1989-2014 |
| | | | | |
| --- | --- | --- | --- | --- |
| Box 12_27, folder 12_06_04 | | Shepard Fairey Alternate Graphics pamphlet copy | | ca. 1992 |
| | | | | |
| --- | --- | --- | --- | --- |
| Box 12_27, folder 12_06_05 | | Writing by Tom Hurdle | | 1990s |
| | | | | |
| --- | --- | --- | --- | --- |
| Box 12_FF, folder 12_06_06 | | Zines, chapbooks, and other writing oversize | | 1990s-2011 |
| | | | | |
| --- | --- | --- | --- | --- |
| Box 12_P_1, folder | | Fools Ball | | 2002 |
| | | | | |
| --- | --- | --- | --- | --- |
| Box 12_P_1, folder | | 115 Empire Street slides | | early 1990s |
| | | | | |
| --- | --- | --- | --- | --- |
| Box 12_P_1, folder | | Fools Ball | | 2000 |
| | | | | |
| --- | --- | --- | --- | --- |
| Box 12_P_1, folder | | Gathered 1990s photographs | | 1990s |
| | | | | |
| --- | --- | --- | --- | --- |
| Box 12_P_1, folder | | Fools Ball photographs by Frank Mullin | | 2001 May 5 |
| | | | | |
| --- | --- | --- | --- | --- |
| Box 12_P_1, folder | | 115 Empire Street building | | ca. 1993 |
| | | | | |
| --- | --- | --- | --- | --- |
| Box 12_P_1, folder | | Miscellaneous photographs and negatives | | 2002 |
| | | | | |
| --- | --- | --- | --- | --- |
| Box 12_P_1, folder | | Event photographs | | ca. 2001 |
| | | | | |
| --- | --- | --- | --- | --- |
| Box 12_P_1, folder | | Miscellaneous performers in performances | | 1980s-2000s |
| | | | | |
| --- | --- | --- | --- | --- |
| Box 12_P_1, folder | | Miscellaenous AS220 Staff | | 1980s-2000s |
| | | | | |
| --- | --- | --- | --- | --- |
| Box 12_P_1, folder | | Event with AS220 people | | 1988 April |
| | | | | |
| --- | --- | --- | --- | --- |
| Box 12_P_1, folder | | Miscellaneous places | | 1980s-2000s |
| | | | | |
| --- | --- | --- | --- | --- |
| Box 12_P_1, folder | | Miscellaneous photographs and negatives of people | | 1980s-2000s |
| | | | | |
| --- | --- | --- | --- | --- |
| Box 12_P_1, folder | | Bindlestiff Family Cirkus at The Columbus | | 2000-2002 |
| | | | | |
| --- | --- | --- | --- | --- |
| Box 12_P_1, folder | | 71 Richmond Street and 115 Empire Street slides | | early 1990s |
| | | | | |
| --- | --- | --- | --- | --- |
| Box 12_P_1, folder | | Miscellaneous photographs of artwork by artist | | 1980-1999 |
| | | | | |
| --- | --- | --- | --- | --- |
| Box 12_P_1, folder | | Fools Ball | | 2003 |
| | | | | |
| --- | --- | --- | --- | --- |
| Box 12_P_2, folder | | Fools Ball photographs by Frank Mullin | | 2003 |
| | | | | |
| --- | --- | --- | --- | --- |
| Box 12_P_2, folder | | Street art, murals and graffiti | | 2004-2005 |
| | | | | |
| --- | --- | --- | --- | --- |
| Box 12_P_2, folder | | Americorps Vista touth Event | | 2000s |
| | | | | |
| --- | --- | --- | --- | --- |
| Box 12_P_2, folder | | Carriage House photographs, negatives and CDs | | 2000s |
| | | | | |
| --- | --- | --- | --- | --- |
| Box 12_P_2, folder | | Community Music Works photographs, negatives and CDs | | 2000s |
| | | | | |
| --- | --- | --- | --- | --- |
| Box 12_P_2, folder | | City Arts photographs, negatives and CDs | | 2000s |
| | | | | |
| --- | --- | --- | --- | --- |
| Box 12_P_2, folder | | Children's Museum photographs, negatives and CDs | | 2000s |
| | | | | |
| --- | --- | --- | --- | --- |
| Box 12_P_2, folder | | AS220-affiliated people | | 2000s |
| | | | | |
| --- | --- | --- | --- | --- |
| Box 12_P_2, folder | | Ceramics studio photographs, negatives and CD with notes | | 2004 |
| | | | | |
| --- | --- | --- | --- | --- |
| Box 12_P_2, folder | | International Gallery photographs, negatives and CD | | 2000s |
| | | | | |
| --- | --- | --- | --- | --- |
| Box 12_P_2, folder | | Empire Revue performance photographs by Pam Murray | | 2000s |
| | | | | |
| --- | --- | --- | --- | --- |
| Box 12_P_2, folder | | Dark room and print shop | | 2000s |
| | | | | |
| --- | --- | --- | --- | --- |
| Box 12_P_2, folder | | Hal Crook in performance with "UM" | | 2000s |
| | | | | |
| --- | --- | --- | --- | --- |
| Box 12_P_2, folder | | Action Speaks event with Buddy Cianci | | 2000s |
| | | | | |
| --- | --- | --- | --- | --- |
| Box 12_P_3, folder | | Restaurant photographs | | 2000s |
| | | | | |
| --- | --- | --- | --- | --- |
| Box 12_P_3, folder | | Portraits of AS220 staff and artists | | 2000s |
| | | | | |
| --- | --- | --- | --- | --- |
| Box 12_P_3, folder | | Youth-related event photographs | | 2000s |
| | | | | |
| --- | --- | --- | --- | --- |
| Box 12_P_3, folder | | New Urban Arts photographs, negatives and CDs | | 2000s |
| | | | | |
| --- | --- | --- | --- | --- |
| Box 12_P_3, folder | | Youth in Action photographs, negatives and CDs | | 2000s |
| | | | | |
| --- | --- | --- | --- | --- |
| Box 12_P_3, folder | | Unidentified youth performance | | 2000s |
| | | | | |
| --- | --- | --- | --- | --- |
| Box 12_P_3, folder | | AS220 Labs members 2012 | | ca. 2012 |
| | | | | |
| --- | --- | --- | --- | --- |
| Box 12_P_3, folder | | Portraits in AS220 print shop space | | 2000s |
| | | | | |
| --- | --- | --- | --- | --- |
| Box 12_P_3, folder | | Bert Crenca Tedx Providence presention | | 2013 |
| | | | | |
| --- | --- | --- | --- | --- |
| Box 12_S_1, folder | | 115 Empire Street slides | | ca. 1992 |
| | | | | |
| --- | --- | --- | --- | --- |
| Box 12_S_1, folder | | Slide library slides of artwork | | 1989-1997 |
| | | | | |
| --- | --- | --- | --- | --- |
| Box 12_S_1, folder | | Unidentified artwork slides | | 1988-2001 |
| | | | | |
| --- | --- | --- | --- | --- |
| Box 12_S_1, folder | | Unidentified stage performance slides | | 1999 February 5 |
| | | | | |
| --- | --- | --- | --- | --- |
| Box 12_S_1, folder | | Thomas Marino "Every picture tells a story, don't it?' installation | | 1998 February |
| | | | | |
| --- | --- | --- | --- | --- |
| Box 12_S_1-2, folder | | Miscellaneous artwork slides by artist | | 1980-1997 |
| | | | | |
| --- | --- | --- | --- | --- |
| Box 12_S_2, folder | | Unidentified slides of design and artwork | | late 20th century |
| | | | | |
| --- | --- | --- | --- | --- |
| Box 12_S_2-3, folder | | Numbered slides of artwork | | 1990s |
| | | | | |
| --- | --- | --- | --- | --- |
| Box 12_S_3, folder | | Unidentified exhibit photograph slides | | 1980-1999 |
| | | | | |
| --- | --- | --- | --- | --- |
| Box 12_05, folder | | Small format films | | 1946, 1980s |
| | | | | |
| --- | --- | --- | --- | --- |
| Box 12_06, folder | | Umatic video | | 1992-1997 |
| | | | | |
| --- | --- | --- | --- | --- |
| Box 12_07-11, folder | | TV220 episodes on VHS | | 1993-2004 |
| | | | | |
| --- | --- | --- | --- | --- |
| Box 12_11, folder | | Action Speaks footage on VHS | | 1997 |
| | | | | |
| --- | --- | --- | --- | --- |
| Box 12_11, folder | | Muse Union footage on VHS | | 1999 |
| | | | | |
| --- | --- | --- | --- | --- |
| Box 12_11, folder | | Youth Arts Conference footage on VHS | | 1995-1998 |
| | | | | |
| --- | --- | --- | --- | --- |
| Box 12_12, folder | | Fools Ball footage and advertisements on VHS | | 1995-2000 |
| | | | | |
| --- | --- | --- | --- | --- |
| Box 12_12, folder | | Perishable Theatre footage on VHS | | 1996, 2003 |
| | | | | |
| --- | --- | --- | --- | --- |
| Box 12_12, folder | | Pork Chop Lounge footage on VHS | | 1996-1998 |
| | | | | |
| --- | --- | --- | --- | --- |
| Box 12_12, folder | | Artists RI (NetWorks RI) on VHS | | 1995-1996 |
| | | | | |
| --- | --- | --- | --- | --- |
| Box 12_13, folder | | Events footage on VHS | | 1989-2005 |
| | | | | |
| --- | --- | --- | --- | --- |
| Box 12_14, folder | | Promotional video on VHS | | 1994-2003 |
| | | | | |
| --- | --- | --- | --- | --- |
| Box 12_14, folder | | Gathered feature films on VHS | | 1993-1999 |
| | | | | |
| --- | --- | --- | --- | --- |
| Box 12_14, folder | | Raw footage on VHS | | 1996-1998 |
| | | | | |
| --- | --- | --- | --- | --- |
| Box 12_15-19, folder | | Artist work on VHS | | 1988-2004 |
| | | | | |
| --- | --- | --- | --- | --- |
| Box 12_20, folder | | Gathered video unrelated to AS220 on VHS | | 1980-2009 |
| | | | | |
| --- | --- | --- | --- | --- |
| Box 12_21, folder | | AS220 events on miniDV cassette | | 2006-2007 |
| | | | | |
| --- | --- | --- | --- | --- |
| Box 12_23, folder | | Radiovoid recordings on audiocassette | | ca. 1992 |
| | | | | |
| --- | --- | --- | --- | --- |
| Box 12_23, folder | | Meatballs/Fluxus recording on audiocassette | | 1992 |
| | | | | |
| --- | --- | --- | --- | --- |
| Box 12_23, folder | | Noise from Neville radio show on audiocassette | | 1990s |
| | | | | |
| --- | --- | --- | --- | --- |
| Box 12_23, folder | | Stained Rug Theory live at AS220 on audiocassette | | 1990s |
| | | | | |
| --- | --- | --- | --- | --- |
| Box 12_23, folder | | Audiotape labeled "Margaret Frey #1453 RISD" | | late 20th century |
| | | | | |
| --- | --- | --- | --- | --- |
| Box 12_23-24, folder | | Artist music and audio on audiocasette | | 1980s-1990s |
| | | | | |
| --- | --- | --- | --- | --- |
| Box 12_24, folder | | Unlabeled audiocassettes | | 1990s |
| | | | | |
| --- | --- | --- | --- | --- |
| Box 12_25, folder | | CD, "Music for the bar's IPod, No ASCAP, No BMI" | | 2000s |
| | | | | |
| --- | --- | --- | --- | --- |
| Box 12_26, folder | | "Tender Slender and Tall" 7 inch vinyl records by Short Jackson and The New Blue Flames, signed | | 1982 |
| | | | | |
| --- | --- | --- | --- | --- |
| Box 12_26, folder | | Artist music and audio on CD | | 1990s-2000s |