Guide to the Edwin W. Arnold Correspondence, 1862 December 2 - 1894 September 2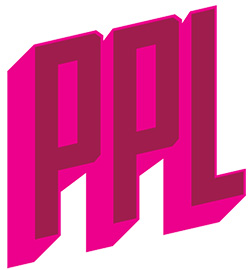 Providence Public Library, Special Collections
150 Empire Street
Providence, RI 02903
Tel: 401-455-8021
Fax: 401-455-8065
email: special_collections@provlib.org


Published in 2014
Collection Overview
| | |
| --- | --- |
| Title: | Edwin W. Arnold Correspondence |
| Date range: | 1862 December 2 - 1894 September 2 |
| Creator: | Arnold, Edwin W. |
| Extent: | .25 linear feet |
| Abstract: | This collection consists of letters written by Edwin W. Arnold to members of his family during the period of December 22, 1862 – November 1, 1865. |
| Language of materials: | English |
| Repository: | Providence Public Library, Special Collections |
| Collection number: | MSS 006 |
Scope & content
This collection consists of letters written by Edwin W. Arnold to members of his family during the period of December 22, 1862 – November 1, 1865. Arnold kept up regular correspondence with his family during this time, writing two or three letters a month, except for the period of December 12, 1864 – April 1, 1865 from which this collection contains no letters. Most of the letters are written to Arnold's mother, several are addressed to his father, two to his younger brother George, and one to his cousin Mary Whipple. Each of the letters is signed "Boy Ned," which must have been Arnold's nickname within the family.
The early letters, from December 22, 1862 to July 15, 1863, are written from or near the convalescent camp in Washington D.C. where Arnold was recovering from an illness. The content of these letters is mainly about family affairs, doctor's visits and daily life in the camp. Two letters of note contain references to President Lincoln. In the letter dated May 5, 1863, Arnold wrote to his mother, "President Lincoln has just been through the ward and shook hands with every man." On July 2, 1863, writing from Camp Anderson near Washington, D.C., Arnold mentions that a few days earlier the president made a speech to the troops there. Arnold had just been assigned a position in the Invalid Corps., which Lincoln referred to in his speech as the "Honor Corps." and was to later be renamed the Veteran Reserve Corps.
The letters dating July 31, 1863 – November 1, 1865 were written while Arnold was stationed in New Hampshire as a member of the Veteran Reserve Corps. Again, most of these letters are about family affairs, requests for things from home and Arnold's daily life as a soldier. Arnold mentions standing guard, provost duty, and dress parade among his responsibilities but did not go into great detail describing any of these things. Arnold served at a camp in West Lebanon, New Hampshire from August 1863 until January 1864. Many of the letters from this time describe the hard life of establishing a camp there, including sleeping in tents during wintry weather before the barracks had been built.
In January 1864, Arnold was transferred to a camp in Concord, New Hampshire where he would serve the rest of his time in the military. The letter dated June 6, 1864 describes a notable incident involving "subs, " or soldiers who were paid to serve as substitutes for conscripted soldiers. On this day, according to Arnold, 300 substitutes who were newly stationed at the camp violently attempted to escape. Arnold describes how the rest of the men had to capture and detain substitutes. Many of the letters of this period describe work which involved Arnold looking after conscripted and substitute soldiers. Another incidence of violence among Union soldiers is described in the letter dated August 1, 1964. In a letter dated October 13, 1965, Arnold describes to his father a controversial letter which the soldiers had presented to the commanding officers demanding to be discharged from service. The letter was met with disapproval by the commanding officers and the soldiers threatened to go over their heads and send it to Washington. Many of the letters toward the end of Arnold's time in Concord describe the frustration of having to remain in the army after the war's end and the anticipation of being mustered out.
Please note that one letter in this collection, dated October 9, 1895, is authored by Arnold's wife, Louisa. It is the only lettered not written by Edwin W. Arnold.
Arrangement
The contents of this collection are housed within one box. Each letter is housed within its own folder which has been labeled with the date of the letter. Envelopes in which the letters were mailed and other accompanying enclosures are included inside the corresponding folders. Each folder is arranged in ascending order by date. Three letters appear to have been dated incorrectly by Arnold stating the year to be 1863 instead of 1864. These letters are in the folders 1/24/1864, 2/12/1864, and 3/1/1864. One folder is labeled 8/?/1865 because Arnold did not record the exact date of the letter. The folder 1/24/1864 contains two letters marked with same date.
Biographical note
Edwin Whipple Arnold was born in Rhode Island on June 28, 1844 to his parents Russell G. Arnold and Sarah Phillips Arnold (maiden name Whipple). He had two older brothers, Frederick and Henry, and one younger brother George. The family resided at 113 Friendship Street in Providence, RI.
During the Civil War, Arnold joined the 2nd Rhode Island Regiment of the Union Army on October 1, 1861. He served as a Private in Company D of that regiment until September 1862, when he took ill at U.S. General Hospital. He spent time recovering at a convalescent camp in Washington D.C. until July 1863. On July 16, 1863 he became a member of the Invalid Corps., or as it was later renamed, the Veteran Reserve Corps. He served as a Corporal in Company F of the 13th Regiment of the Veteran Reserve Corps. in West Lebanon and Concord, New Hampshire until November 1865. On November 13, 1865, he was mustered out of the Union Army.
In August of 1865, while serving his time in New Hampshire, Arnold met and married Louisa Armand, a French-Canadian. There is no record of the couple having children. Arnold died in Providence, Rhode Island on September 22, 1904. He is buried with the rest of his family in Pocasset Cemetery in Cranston, RI.
Access & Use
Access to the collection:
There are no restrictions on access. This collection is open under the rules and regulations of the Providence Public Library Special Collections department.
Use of the materials:
Researchers are requested to cite the collection name and the Providence Public Library in all bibliographic references.
Preferred citation:
Edwin W. Arnold Correspondence, MSS 006, Providence Public Library, Special Collections.
Contact information:
Providence Public Library, Special Collections
150 Empire Street
Providence, RI 02903
Tel: 401-455-8021
Fax: 401-455-8065
email: special_collections@provlib.org

Administrative Information
| | |
| --- | --- |
| ABOUT THE COLLECTION |   |
| Acquisition: | The Edwin W. Arnold correspondence was donated to the Providence Public Library Special Colletions department. |
| | |
| | |
| ABOUT THE FINDING AID |   |
| Author: | Tom Frawley processed this collection in 2009, with additions made by Janaya Kizzie in 2011. |
| Encoding: | Finding aid encoded by Stacie M. Parillo 2014 September 09 |
| Descriptive rules: | Finding aid based on Describing Archives: A Content Standard (DACS) |
Additional Information
| | |
| --- | --- |
| Related material: | Providence Public Library Special Collections: Arnold Family Papers, Arnold MSS, 1861-1904. Arnold, Elisha Stephen. The Arnold memorial : William Arnold of Providence and Pawtuxet, 1587-1675, and a genealogy of his descendants (Rutland, VT: The Tuttle Pub. Co., 1935). |
Inventory
---
| | | | | |
| --- | --- | --- | --- | --- |
| Folder 1 | | Arnold, Edwin W. to Arnold, Sarah P. | | 1862 December 22 |
| | | | | |
| --- | --- | --- | --- | --- |
| Folder 2 | | Arnold, Edwin W. to Arnold, Sarah P. | | 1863 January 16 |
| | | | | |
| --- | --- | --- | --- | --- |
| Folder 3 | | Arnold, Edwin W. to Arnold, Sarah P. | | 1863 January 25 |
| | | | | |
| --- | --- | --- | --- | --- |
| Folder 4 | | Arnold, Edwin W. to Arnold, Sarah P. | | 1863 February 4 |
| | | | | |
| --- | --- | --- | --- | --- |
| Folder 5 | | Arnold, Edwin W. to Arnold, Sarah P. | | 1863 February 14 |
| | | | | |
| --- | --- | --- | --- | --- |
| Folder 6 | | Arnold, Edwin W. to Arnold, Sarah P. | | 1863 February 16 |
| | | | | |
| --- | --- | --- | --- | --- |
| Folder 7 | | Arnold, Edwin W. to Arnold, Sarah P. | | 1863 March 4 |
| | | | | |
| --- | --- | --- | --- | --- |
| Folder 8 | | Arnold, Edwin W. to Arnold, Sarah P. | | 1863 April 3 |
| | | | | |
| --- | --- | --- | --- | --- |
| Folder 9 | | Arnold, Edwin W. to Arnold, Russell G. | | 1863 April 10 |
| | | | | |
| --- | --- | --- | --- | --- |
| Folder 10 | | Arnold, Edwin W. to Arnold, Sarah P. | | 1863 April 12 |
| | | | | |
| --- | --- | --- | --- | --- |
| Folder 11 | | Arnold, Edwin W. to Arnold, Sarah P. | | 1863 May 15 |
| | | | | |
| --- | --- | --- | --- | --- |
| Folder 12 | | Arnold, Edwin W. to Arnold, Sarah P. | | 1863 May 25 |
| | | | | |
| --- | --- | --- | --- | --- |
| Folder 13 | | Arnold, Edwin W. to Arnold, Sarah P. | | 1863 June 07 |
| | | | | |
| --- | --- | --- | --- | --- |
| Folder 14 | | Arnold, Edwin W. to Arnold, Sarah P. | | 1863 June 19 |
| | | | | |
| --- | --- | --- | --- | --- |
| Folder 15 | | Arnold, Edwin W. to Arnold, Sarah P. | | 1863 July 2 |
| | | | | |
| --- | --- | --- | --- | --- |
| Folder 16 | | Arnold, Edwin W. to Arnold, Sarah P. | | 1863 July 4 |
| | | | | |
| --- | --- | --- | --- | --- |
| Folder 17 | | Arnold, Edwin W. to Arnold, Sarah P. | | 1863 July 15 |
| | | | | |
| --- | --- | --- | --- | --- |
| Folder 18 | | Arnold, Edwin W. to Arnold, Sarah P. | | 1863 July 31 |
| | | | | |
| --- | --- | --- | --- | --- |
| Folder 19 | | Arnold, Edwin W. to Arnold, Sarah P. | | 1863 August 1 |
| | | | | |
| --- | --- | --- | --- | --- |
| Folder 20 | | Arnold, Edwin W. to Arnold, Sarah P. | | 1863 August 6 |
| | | | | |
| --- | --- | --- | --- | --- |
| Folder 21 | | Arnold, Edwin W. to Arnold, Sarah P. | | 1863 August 13 |
| | | | | |
| --- | --- | --- | --- | --- |
| Folder 22 | | Arnold, Edwin W. to Arnold, Sarah P. | | 1863 August 20 |
| | | | | |
| --- | --- | --- | --- | --- |
| Folder 23 | | Arnold, Edwin W. to Arnold, Sarah P. | | 1863 August 22 |
| | | | | |
| --- | --- | --- | --- | --- |
| Folder 24 | | Arnold, Edwin W. to Arnold, Sarah P. | | 1863 August 25 |
| | | | | |
| --- | --- | --- | --- | --- |
| Folder 25 | | Arnold, Edwin W. to Arnold, Sarah P. | | 1863 September 2 |
| | | | | |
| --- | --- | --- | --- | --- |
| Folder 26 | | Arnold, Edwin W. to Arnold, Sarah P. | | 1863 September 15 |
| | | | | |
| --- | --- | --- | --- | --- |
| Folder 27 | | Arnold, Edwin W. to Arnold, Sarah P. | | 1863 September 21 |
| | | | | |
| --- | --- | --- | --- | --- |
| Folder 28 | | Arnold, Edwin W. to Arnold, Sarah P. | | 1863 October 1 |
| | | | | |
| --- | --- | --- | --- | --- |
| Folder 29 | | Arnold, Edwin W. to Arnold, Sarah P. | | 1863 October 11 |
| | | | | |
| --- | --- | --- | --- | --- |
| Folder 30 | | Arnold, Edwin W. to Arnold, Sarah P. | | 1863 October 12 |
| | | | | |
| --- | --- | --- | --- | --- |
| Folder 31 | | Arnold, Edwin W. to Arnold, Sarah P. | | 1863 October 25 |
| | | | | |
| --- | --- | --- | --- | --- |
| Folder 32 | | Arnold, Edwin W. to Arnold, Sarah P. | | 1863 November 1 |
| | | | | |
| --- | --- | --- | --- | --- |
| Folder 33 | | Arnold, Edwin W. to Arnold, Sarah P. | | 1863 November 13 |
| | | | | |
| --- | --- | --- | --- | --- |
| Folder 34 | | Arnold, Edwin W. to Arnold, Sarah P. | | 1863 November 21 |
| | | | | |
| --- | --- | --- | --- | --- |
| Folder 35 | | Arnold, Edwin W. to Arnold, Sarah P. | | 1863 December 7 |
| | | | | |
| --- | --- | --- | --- | --- |
| Folder 36 | | Arnold, Edwin W. to family | | 1863 December 25 |
| | | | | |
| --- | --- | --- | --- | --- |
| Folder 37 | | Arnold, Edwin W. to Arnold, Sarah P. | | 1864 January 4 |
| | | | | |
| --- | --- | --- | --- | --- |
| Folder 38 | | Arnold, Edwin W. to Arnold, Sarah P. | | 1864 January 10 |
| | | | | |
| --- | --- | --- | --- | --- |
| Folder 39 | | Arnold, Edwin W. to Arnold, Sarah P. | | 1864 January 24 |
| | | | | |
| --- | --- | --- | --- | --- |
| Folder 40 | | Arnold, Edwin W. to Arnold, Sarah P. | | 1864 February 12 |
| | | | | |
| --- | --- | --- | --- | --- |
| Folder 41 | | Arnold, Edwin W. to Arnold, Sarah P. | | 1864 March 1 |
| | | | | |
| --- | --- | --- | --- | --- |
| Folder 42 | | Arnold, Edwin W. to Arnold, Sarah P. | | 1864 March 10 |
| | | | | |
| --- | --- | --- | --- | --- |
| Folder 43 | | Arnold, Edwin W. to Arnold, Sarah P. | | 1864 March 21 |
| | | | | |
| --- | --- | --- | --- | --- |
| Folder 44 | | Arnold, Edwin W. to Arnold, Sarah P. | | 1864 March 31 |
| | | | | |
| --- | --- | --- | --- | --- |
| Folder 45 | | Arnold, Edwin W. to Arnold, Russell G. | | 1864 April 25 |
| | | | | |
| --- | --- | --- | --- | --- |
| Folder 46 | | Arnold, Edwin W. to Arnold, Russell G. | | 1864 June 05 |
| | | | | |
| --- | --- | --- | --- | --- |
| Folder 47 | | Arnold, Edwin W. to Arnold, Sarah P. | | 1864 June 07 |
| | | | | |
| --- | --- | --- | --- | --- |
| Folder 48 | | Arnold, Edwin W. to Arnold, Sarah P. | | 1864 June 12 |
| | | | | |
| --- | --- | --- | --- | --- |
| Folder 49 | | Arnold, Edwin W. to Arnold, Sarah P. | | 1864 June 20 |
| | | | | |
| --- | --- | --- | --- | --- |
| Folder 50 | | Arnold, Edwin W. to Arnold, Sarah P. | | 1864 July 02 |
| | | | | |
| --- | --- | --- | --- | --- |
| Folder 51 | | Arnold, Edwin W. to Arnold, Sarah P. | | 1864 July 25 |
| | | | | |
| --- | --- | --- | --- | --- |
| Folder 52 | | Arnold, Edwin W. to Arnold, Russell G. | | 1864 August 1 |
| | | | | |
| --- | --- | --- | --- | --- |
| Folder 53 | | Arnold, Edwin W. to Arnold, Sarah P. | | 1864 August 12 |
| | | | | |
| --- | --- | --- | --- | --- |
| Folder 54 | | Arnold, Edwin W. to Arnold, Russell G. | | 1864 September 15 |
| | | | | |
| --- | --- | --- | --- | --- |
| Folder 55 | | Arnold, Edwin W. to Arnold, Sarah P. | | 1864 October 02 |
| | | | | |
| --- | --- | --- | --- | --- |
| Folder 56 | | Arnold, Edwin W. to Arnold, George R. | | 1864 November 09 |
| | | | | |
| --- | --- | --- | --- | --- |
| Folder 57 | | Arnold, Edwin W. to Arnold, Sarah P. | | 1864 November 13 |
| | | | | |
| --- | --- | --- | --- | --- |
| Folder 58 | | Arnold, Edwin W. to Arnold, Sarah P. | | 1864 November 20 |
| | | | | |
| --- | --- | --- | --- | --- |
| Folder 59 | | Arnold, Edwin W. to Arnold, George R. | | 1864 December 12 |
| | | | | |
| --- | --- | --- | --- | --- |
| Folder 60 | | Arnold, Edwin W. to Arnold, Russell G. | | 1865 April 1 |
| | | | | |
| --- | --- | --- | --- | --- |
| Folder 61 | | Arnold, Edwin W. to Arnold, Russell G. | | 1865 May 25 |
| | | | | |
| --- | --- | --- | --- | --- |
| Folder 62 | | Arnold, Edwin W. to Arnold, Russell G. | | 1865 June 18 |
| | | | | |
| --- | --- | --- | --- | --- |
| Folder 63 | | Arnold, Edwin W. to Arnold, Sarah P. | | 1865 July 25 |
| | | | | |
| --- | --- | --- | --- | --- |
| Folder 64 | | Arnold, Edwin W. to Arnold, Sarah P. | | 1865 August |
| | | | | |
| --- | --- | --- | --- | --- |
| Folder 65 | | Arnold, Edwin W. to Arnold, Sarah P. | | 1865 August 6 |
| | | | | |
| --- | --- | --- | --- | --- |
| Folder 66 | | Arnold, Edwin W. to Arnold, Sarah P. | | 1865 August 9 |
| | | | | |
| --- | --- | --- | --- | --- |
| Folder 67 | | Arnold, Edwin W. to Arnold, Russell G. | | 1865 August 10 |
| | | | | |
| --- | --- | --- | --- | --- |
| Folder 68 | | Arnold, Edwin W. to Arnold, Sarah P. | | 1865 August 15 |
| | | | | |
| --- | --- | --- | --- | --- |
| Folder 69 | | Arnold, Edwin W. to Arnold, Sarah P. | | 1865 September 3 |
| | | | | |
| --- | --- | --- | --- | --- |
| Folder 70 | | Arnold, Edwin W. to Arnold, Sarah P. | | 1865 September 16 |
| | | | | |
| --- | --- | --- | --- | --- |
| Folder 71 | | Arnold, Edwin W. to Arnold, Sarah P. | | 1865 September 21 |
| | | | | |
| --- | --- | --- | --- | --- |
| Folder 72 | | Arnold, Edwin W. to Arnold, Sarah P. | | 1865 September 22 |
| | | | | |
| --- | --- | --- | --- | --- |
| Folder 73 | | Arnold, Edwin W. to Arnold, Sarah P. | | 1865 September 23 |
| | | | | |
| --- | --- | --- | --- | --- |
| Folder 74 | | Arnold, Edwin W. to Arnold, Russell G. | | 1865 September 25 |
| | | | | |
| --- | --- | --- | --- | --- |
| Folder 75 | | Arnold, Edwin W. to Arnold, Russell G. | | 1865 October 2 |
| | | | | |
| --- | --- | --- | --- | --- |
| Folder 76 | | Whipple, Mary to Arnold, Russell G. | | 1865 October 9 |
| | | | | |
| --- | --- | --- | --- | --- |
| Folder 77 | | Arnold, Edwin W. to Arnold, Russell G. | | 1865 October 13 |
| | | | | |
| --- | --- | --- | --- | --- |
| Folder 78 | | Arnold, Edwin W. to Arnold, Russell G. | | 1865 October 16 |
| | | | | |
| --- | --- | --- | --- | --- |
| Folder 79 | | Arnold, Edwin W. to Arnold, Russell G. | | 1865 October 25 |
| | | | | |
| --- | --- | --- | --- | --- |
| Folder 80 | | Arnold, Edwin W. to Whipple, Mary | | 1865 November 1 |
| | | | | |
| --- | --- | --- | --- | --- |
| Folder 81 | | Arnold, Edwin W. to brother | | 1894 September 2 |
| | | | | |
| --- | --- | --- | --- | --- |
| Folder 82 | | Arnold, Edwin W. to Arnold, Sarah P. | | October 17 |