Guide to the Dan Wood Collection of Amalgamated Printers Association Ephemera, 1980-2010
(bulk 2001-2009)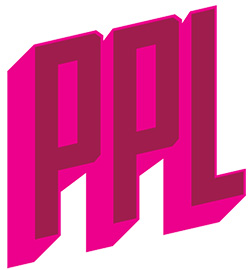 Providence Public Library Special Collections
150 Empire Street
Providence, RI 02903
Tel: 401-455-8021
Fax: 401-455-8065
email: special_collections@provlib.org


Published in 2016
Collection Overview
| | |
| --- | --- |
| Title: | Dan Wood Collection of Amalgamated Printers Association Ephemera |
| Date range: | 1980-2010, (bulk 2001-2009) |
| Creator: | Amalgamated Printers Association |
| Extent: | 3.75 linear feet |
| Abstract: | Includes ephemera printed by members of the APA for inclusion in the monthly APA bundles collected by APA member Dan Wood spanning select months from when he first became a member of the organization in August 2001 through October 2009. |
| Language of materials: | English |
| Repository: | Providence Public Library Special Collections |
| Collection number: | MSS020 |
Scope & content
The Amalgamated Printers Association Ephemera Collection includes ephemera printed by members of the APA for inclusion in the monthly APA bundles collected by APA member Dan Wood spanning select months from when he first became a member of the organization in August 2001 through October 2009. Not all months from each year are in the collection, and each month's bundle may be incomplete. The collection materials include handwritten communications from APA mailers to Dan Wood, examples of the work of DWRI press, and some APA reports.
Material in the collection includes envelopes, samples of a printers' work at the time, mock-up documents, certificates, proprietor's cards, announcements of contests, publications (not related to the APA), advertisements, event announcements, type specimens, artifacts featuring printed elements (such as fans and matchbooks), posters, fliers, bookmarks, art prints, calendars, greeting cards, postcards, napkins, and notebooks.
Content varies widely, due to the hired work of the printers, but includes some political commentary and reflections on national events, poems, recipes, some handwritten notes.
Arrangement
The collection is organized into two series:
Series I: Bundles of the Amalgamated Printers Association, 2001 August – 2009 October. This series is arranged in chronological order by monthly bundle
Series II: Differentiated materials, late 20th century – 2010. This series is arranged by differentiated material type, and then in chronological order.
Historical note
The Amalgamated Printers Association (APA) was founded in 1958 by cousins Michael J. O'Connor and Roger V. Ralphe in Hastings, Minnesota. Originally founded as an organization for amateur journalists, it quickly became a membership organization for letterpress printing hobbyists, comprising both amateur and professional printers.
The APA has a limited membership of 150 members, with prospective members on a waiting list until a current member leaves the organization. At induction, the new member is given an APA member of a departing APA member. The main activity of the organization is the exchange of print samples between the group's members. Participation in the mailing is compulsory; each member must participate at least four times a year. Every month each member sends 160 copies of a piece of work to a coordinator or "mailer", who then creates a bundle for each member that features one copy of each submission. The mailer might use the position as an opportunity to create a decorative envelope to hold the monthly bundle. The organization also sponsors printers' contests, a newsletter, and an annual meeting called a "Wayzgoose."
APA Member Dan Wood, the donor of the Amalgamated Printers Association Ephemera Collection, is a professional printer and founder of DWRI Letterpress, a letterpress print shop in Providence, Rhode Island. He became a member of the APA in August 2001.
Access & Use
Access to the collection:
There are no restrictions on access. This collection is open under the rules and regulations of the Providence Public Library Special Collections department.
Use of the materials:
Researchers are requested to cite the collection name and the Providence Public Library in all bibliographic references.
Preferred citation:
Amalgamated Printers Association Ephemera Collection, MSS 020, Providence Public Library.
Contact information:
Providence Public Library Special Collections
150 Empire Street
Providence, RI 02903
Tel: 401-455-8021
Fax: 401-455-8065
email: special_collections@provlib.org

Administrative Information
| | |
| --- | --- |
| ABOUT THE COLLECTION |   |
| Acquisition: | Donated to Providence Public Library by Dan Wood, 2014 March 12. |
| | |
| | |
| ABOUT THE FINDING AID |   |
| Author: | Finding aid prepared by Emma Sarconi, 2015. |
| Encoding: | Finding aid encoded by Stacie M. Parillo, 2016 October 13. |
| Descriptive rules: | Finding aid based on Describing Archives: A Content Standard (DACS) |
Additional Information
Inventory
---
Series 1. Bundles of the Amalgamated Printers Association
| | | | | |
| --- | --- | --- | --- | --- |
| Box 1, Folder 1 | | (incomplete) | | 2001 August |
| | | | | |
| --- | --- | --- | --- | --- |
| Box 1, Folder 2 | | | | 2001 September |
| | | | | |
| --- | --- | --- | --- | --- |
| Box 1, Folder 3 | | | | 2001 October |
| | | | | |
| --- | --- | --- | --- | --- |
| Box 1, Folder 4 | | | | 2001 November |
| | | | | |
| --- | --- | --- | --- | --- |
| Box 1, Folder 5 | | | | 2001 December |
| | | | | |
| --- | --- | --- | --- | --- |
| Box 1, Folder 6 | | | | 2002 January |
| | | | | |
| --- | --- | --- | --- | --- |
| Box 1, Folder 7 | | | | 2002 February |
| | | | | |
| --- | --- | --- | --- | --- |
| Box 1, Folder 8 | | | | 2002 March |
| | | | | |
| --- | --- | --- | --- | --- |
| Box 1, Folder 9 | | | | 2002 April |
| | | | | |
| --- | --- | --- | --- | --- |
| Box 1, Folder 10 | | | | 2002 May |
| | | | | |
| --- | --- | --- | --- | --- |
| Box 2, Folder 1 | | | | 2002 June |
| | | | | |
| --- | --- | --- | --- | --- |
| Box 2, Folder 2 | | | | 2002 July |
| | | | | |
| --- | --- | --- | --- | --- |
| Box 2, Folder 3 | | | | 2002 August |
| | | | | |
| --- | --- | --- | --- | --- |
| Box 2, Folder 4 | | | | 2002 September |
| | | | | |
| --- | --- | --- | --- | --- |
| Box 2, Folder 5 | | | | 2002 October |
| | | | | |
| --- | --- | --- | --- | --- |
| Box 2, Folder 6 | | | | 2002 December |
| | | | | |
| --- | --- | --- | --- | --- |
| Box 2, Folder 7 | | September 11 memorials | | circa 2002 |
| | | | | |
| --- | --- | --- | --- | --- |
| Box 2, Folder 8 | | my favorite typeface competition | | 2002, undated |
| | | | | |
| --- | --- | --- | --- | --- |
| Box 2, Folder 9 | | | | 2003 January |
| | | | | |
| --- | --- | --- | --- | --- |
| Box 2, Folder 10 | | | | 2003 February |
| | | | | |
| --- | --- | --- | --- | --- |
| Box 3, Folder 1 | | | | 2003 March |
| | | | | |
| --- | --- | --- | --- | --- |
| Box 3, Folder 3 | | | | 2003 July |
| | | | | |
| --- | --- | --- | --- | --- |
| Box 3, Folder 4 | | | | 2003 September |
| | | | | |
| --- | --- | --- | --- | --- |
| Box 3, Folder 5 | | | | 2003 October |
| | | | | |
| --- | --- | --- | --- | --- |
| Box 3, Folder 6 | | | | 2003 November |
| | | | | |
| --- | --- | --- | --- | --- |
| Box 3, Folder 7 | | | | 2003 December |
| | | | | |
| --- | --- | --- | --- | --- |
| Box 3, Folder 8 | | | | 2004 January |
| | | | | |
| --- | --- | --- | --- | --- |
| Box 4, Folder 1 | | | | 2004 March |
| | | | | |
| --- | --- | --- | --- | --- |
| Box 4, Folder 2 | | | | circa April 2004 |
| | | | | |
| --- | --- | --- | --- | --- |
| Box 4, Folder 4 | | | | 2004 June |
| | | | | |
| --- | --- | --- | --- | --- |
| Box 4, Folder 5 | | | | 2004 July |
| | | | | |
| --- | --- | --- | --- | --- |
| Box 4, Folder 6 | | | | 2004 August |
| | | | | |
| --- | --- | --- | --- | --- |
| Box 4, Folder 7 | | | | 2004 September |
| | | | | |
| --- | --- | --- | --- | --- |
| Box 4, Folder 8 | | | | 2004 October |
| | | | | |
| --- | --- | --- | --- | --- |
| Box 4, Folder 9 | | | | 2004 October pangrams |
| | | | | |
| --- | --- | --- | --- | --- |
| Box 4, Folder 10 | | | | 2004 November |
| | | | | |
| --- | --- | --- | --- | --- |
| Box 4, Folder 11 | | | | 2004 December |
| | | | | |
| --- | --- | --- | --- | --- |
| Box 4, Folder 12 | | | | 2005 January |
| | | | | |
| --- | --- | --- | --- | --- |
| Box 5, Folder 1 | | | | 2005 February |
| | | | | |
| --- | --- | --- | --- | --- |
| Box 5, Folder 2 | | | | 2005 March |
| | | | | |
| --- | --- | --- | --- | --- |
| Box 5, Folder 3 | | | | 2005 April |
| | | | | |
| --- | --- | --- | --- | --- |
| Box 5, Folder 5 | | | | 2005 June |
| | | | | |
| --- | --- | --- | --- | --- |
| Box 5, Folder 6 | | | | 2005 July |
| | | | | |
| --- | --- | --- | --- | --- |
| Box 5, Folder 7 | | | | 2005 August |
| | | | | |
| --- | --- | --- | --- | --- |
| Box 5, Folder 8 | | | | 2005 September |
| | | | | |
| --- | --- | --- | --- | --- |
| Box 5, Folder 9 | | | | 2005 December |
| | | | | |
| --- | --- | --- | --- | --- |
| Box 5, Folder 10 | | | | 2005 November |
| | | | | |
| --- | --- | --- | --- | --- |
| Box 5, Folder 11 | | | | 2006 January |
| | | | | |
| --- | --- | --- | --- | --- |
| Box 5, Folder 12 | | | | 2006 March |
| | | | | |
| --- | --- | --- | --- | --- |
| Box 5, Folder 13 | | | | 2006 April |
| | | | | |
| --- | --- | --- | --- | --- |
| Box 6, Folder 2 | | | | 2006 June |
| | | | | |
| --- | --- | --- | --- | --- |
| Box 6, Folder 3 | | | | 2006 August |
| | | | | |
| --- | --- | --- | --- | --- |
| Box 6, Folder 4 | | | | 2006 September |
| | | | | |
| --- | --- | --- | --- | --- |
| Box 6, Folder 5 | | | | 2006 October |
| | | | | |
| --- | --- | --- | --- | --- |
| Box 6, Folder 6 | | | | 2007 January |
| | | | | |
| --- | --- | --- | --- | --- |
| Box 6, Folder 7 | | | | 2007 February |
| | | | | |
| --- | --- | --- | --- | --- |
| Box 6, Folder 8 | | | | 2007 March |
| | | | | |
| --- | --- | --- | --- | --- |
| Box 6, Folder 9 | | | | 2007 April |
| | | | | |
| --- | --- | --- | --- | --- |
| Box 6, Folder 10 | | | | 2007 May |
| | | | | |
| --- | --- | --- | --- | --- |
| Box 6, Folder 11 | | | | 2007 June |
| | | | | |
| --- | --- | --- | --- | --- |
| Box 6, Folder 12 | | | | 2007 July |
| | | | | |
| --- | --- | --- | --- | --- |
| Box 7, Folder 1 | | | | 2007 August |
| | | | | |
| --- | --- | --- | --- | --- |
| Box 7, Folder 2 | | | | 2007 October |
| | | | | |
| --- | --- | --- | --- | --- |
| Box 7, Folder 3 | | | | circa November 2007 |
| | | | | |
| --- | --- | --- | --- | --- |
| Box 7, Folder 4 | | | | 2007 December |
| | | | | |
| --- | --- | --- | --- | --- |
| Box 7, Folder 5 | | | | 2008 January |
| | | | | |
| --- | --- | --- | --- | --- |
| Box 7, Folder 6 | | | | 2008 March |
| | | | | |
| --- | --- | --- | --- | --- |
| Box 7, Folder 7 | | | | 2008 April |
| | | | | |
| --- | --- | --- | --- | --- |
| Box 7, Folder 8 | | | | 2008 June |
| | | | | |
| --- | --- | --- | --- | --- |
| Box 7, Folder 9 | | | | 2008 July |
| | | | | |
| --- | --- | --- | --- | --- |
| Box 7, Folder 10 | | | | 2008 August |
| | | | | |
| --- | --- | --- | --- | --- |
| Box 8, Folder 1 | | | | 2008 September |
| | | | | |
| --- | --- | --- | --- | --- |
| Box 8, Folder 2 | | | | 2008 October |
| | | | | |
| --- | --- | --- | --- | --- |
| Box 8, Folder 3 | | | | 2008 December |
| | | | | |
| --- | --- | --- | --- | --- |
| Box 8, Folder 4 | | | | 2009 January |
| | | | | |
| --- | --- | --- | --- | --- |
| Box 8, Folder 5 | | | | 2009 February |
| | | | | |
| --- | --- | --- | --- | --- |
| Box 8, Folder 6 | | | | 2009 March |
| | | | | |
| --- | --- | --- | --- | --- |
| Box 8, Folder 7 | | | | 2009 April |
| | | | | |
| --- | --- | --- | --- | --- |
| Box 8, Folder 8 | | | | 2009 August |
| | | | | |
| --- | --- | --- | --- | --- |
| Box 8, Folder 9 | | | | 2009 September |
| | | | | |
| --- | --- | --- | --- | --- |
| Box 8, Folder 10 | | | | 2009 October |
Series 2. Differentiated materials
| | | | | |
| --- | --- | --- | --- | --- |
| Box 9, Folder 1 | | APA organization materials | | 2001-2010, and undated |
Box 9, Folder 2
"Brodribbiana"
Contents Note: Ephemera referencing the work of Conant Brodribb (small press and print shop scholar)


1980-1991, 2006, and undated
| | | | | |
| --- | --- | --- | --- | --- |
| Box 9, Folder 3 | | Calendars | | circa 2002 |
Box 9, Folder 4
Introductory materials
Contents Note: Materials sent to Dan Wood upon his becoming a member of the APA


2001
| | | | | |
| --- | --- | --- | --- | --- |
| Box 9, Folder 5 | | Miscellaneous APA ephemera not found in bundles | | circa 1999-2009 |
| | | | | |
| --- | --- | --- | --- | --- |
| Box 9, Folder 6 | | Prop cards | | 1999-2009 |
| | | | | |
| --- | --- | --- | --- | --- |
| Box 9, Folder 7 | | Type examples and specimens | | 1999-2009, undated |