Guide to the Wilfred E. Stone Collection, 1907-1923
(bulk 1920-1921)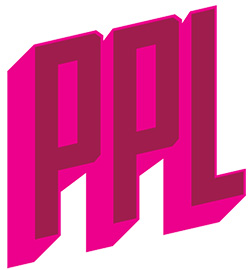 Providence Public Library Special Collections, Rhode Island Collection
150 Empire Street
Providence, RI 02903
Tel: 401-455-8021
Fax: 401-455-8065
email: ricoll@provlib.org


Published in 2016
Collection Overview
| | |
| --- | --- |
| Title: | Wilfred E. Stone Collection |
| Date range: | 1907-1923, (bulk 1920-1921) |
| Creator: | Stone, Wilfred E., Rev. |
| Extent: | 21 photograph(s) |
| Abstract: | This collection contains 21 photographic prints by photographer Wilfred E. Stone. These images document life in early 20th century Rhode Island, particularly 1920-1921. |
| Language of materials: | English |
| Repository: | Providence Public Library Special Collections, Rhode Island Collection |
| Collection number: | VM020 |
Scope & content
This collection contains 21 photographic prints made from glass plate negatives by photographer Wilfred E. Stone. These images document life in early 20 th century Rhode Island, particularly 1920-1921. Though showing only a brief selection of Stone's entire work, several towns in Rhode Island are featured including, Jamestown, Warwick, Providence, Coventry, Newport and Scituate. Titles for the images were provided by the donor.
Arrangement
The collection is arranged chronologically and then alphabetically by title.
Biographical note
Reverend William E. Stone was born in 1880 in Cranston, Rhode Island. As a photographer, he worked for the Providence Telegram and the Providence Journal-Bulletin. It is estimated that he captured approximately 11,000 glass negatives of early 20 th century Rhode Island during his life. He was also an ordained minister at the Knightsville Congregational Church in Cranston, a congregation he was very active with throughout his life. Stone died in 1957.
Access & Use
Access to the collection:
There are no restrictions on access. This collection is open under the rules and regulations of the Providence Public Library Special Collections department.
Use of the materials:
Copyright has not been assigned to Providence Public Library. All requests for permission to publish or quote from manuscripts must be obtained by the researcher from the copyright holder. Researchers are requested to cite the collection name and the Providence Public Library in all bibliographic references.
Preferred citation:
[item number], [item title], Wilfred E. Stone Collection, Rhode Island Collection, Providence Public Library.
Contact information:
Providence Public Library Special Collections, Rhode Island Collection
150 Empire Street
Providence, RI 02903
Tel: 401-455-8021
Fax: 401-455-8065
email: ricoll@provlib.org

Administrative Information
| | |
| --- | --- |
| ABOUT THE COLLECTION |   |
| Acquisition: | Purchased from Kristin Rubendunst, June 1982. |
| Custodial history: | Material was acquired from creator's great granddaughter. |
| Accruals: | None expected. |
| | |
| | |
| ABOUT THE FINDING AID |   |
| Author: | Finding aid prepared by Stacie M. Parillo, 2016 July. |
| Encoding: | Finding aid encoded by Stacie M. Parillo, 2016 November 23. |
| Descriptive rules: | Finding aid based on Describing Archives: A Content Standard (DACS) |
Additional Information
| | |
| --- | --- |
| Location of originals: | Prints are made from glass plate negatives in the care of Kristie Rubendunst. |
Inventory
---
| | | | | |
| --- | --- | --- | --- | --- |
| Box 1, Folder 1 | | Crosstown Sleigh | | 1907 |
| | | | | |
| --- | --- | --- | --- | --- |
| Box 1, Folder 1 | | BayView House (Jamestown) | | 1910 |
| | | | | |
| --- | --- | --- | --- | --- |
| Box 1, Folder 1 | | Italian Immigrant Women, Bud Long Hayfield | | 1913 |
| | | | | |
| --- | --- | --- | --- | --- |
| Box 1, Folder 1 | | Sprinklers, Bud Long Hayfield | | 1913 |
| | | | | |
| --- | --- | --- | --- | --- |
| Box 1, Folder 1 | | Atlantic Refining Gas Station, Providence | | 1920 |
| | | | | |
| --- | --- | --- | --- | --- |
| Box 1, Folder 1 | | Atlantic Refining Gas Station, Providence | | 1920 |
| | | | | |
| --- | --- | --- | --- | --- |
| Box 1, Folder 1 | | Gathering Cranberries, Grass Pond, Coventry | | 1920 |
| | | | | |
| --- | --- | --- | --- | --- |
| Box 1, Folder 1 | | New Shoreham Ferry | | 1920 |
| | | | | |
| --- | --- | --- | --- | --- |
| Box 1, Folder 1 | | Parade, Newport | | 1920 |
| | | | | |
| --- | --- | --- | --- | --- |
| Box 1, Folder 1 | | Wagon Full of Patriots, Oakland Grange | | 1920 |
| | | | | |
| --- | --- | --- | --- | --- |
| Box 1, Folder 1 | | Exchange Place, Providence | | 1920-1921 |
| | | | | |
| --- | --- | --- | --- | --- |
| Box 1, Folder 1 | | First Motorcycle Patrol, Police Station No. 7, Providence | | 1921 |
| | | | | |
| --- | --- | --- | --- | --- |
| Box 1, Folder 1 | | GAR with Boys | | 1921 |
| | | | | |
| --- | --- | --- | --- | --- |
| Box 1, Folder 1 | | GAR with Boys | | 1921 |
| | | | | |
| --- | --- | --- | --- | --- |
| Box 1, Folder 1 | | Nurse with Children, Lakewood Home, Warwick Lane | | 1921 |
| | | | | |
| --- | --- | --- | --- | --- |
| Box 1, Folder 1 | | Ring-Around-the-Rosies, Lakewood Home, Warwick Lane | | 1921 |
| | | | | |
| --- | --- | --- | --- | --- |
| Box 1, Folder 1 | | Rollercoaster, Oakland Beach | | 1921 |
| | | | | |
| --- | --- | --- | --- | --- |
| Box 1, Folder 1 | | See Saw with Children, Lakewood Home | | 1921 |
| | | | | |
| --- | --- | --- | --- | --- |
| Box 1, Folder 1 | | Snow Plowing, Providence | | 1921 |
| | | | | |
| --- | --- | --- | --- | --- |
| Box 1, Folder 1 | | Steam Shovel and Mule Team, Scituate Reservoir | | 1921 |
| | | | | |
| --- | --- | --- | --- | --- |
| Box 1, Folder 1 | | Memorial Day Services with Veterans of GAR, Knotty Oaks Cemetery, Washington Village | | 1923 |