Rudolph Fisher papers, 1919-1983
(bulk, 1919-1934)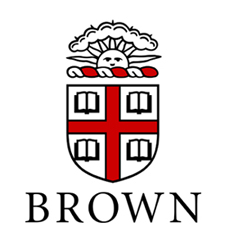 John Hay Library , Special Collections
Box A
Brown University
Providence, RI 02912
Tel: 401-863-2146
email: hay@brown.edu


Published in 2013
Collection Overview
| | |
| --- | --- |
| Title: | Rudolph Fisher papers |
| Date range: | 1919-1983, (bulk 1919-1934) |
| Creator: | Fisher, Rudolph, 1897-1934 |
| Extent: | 2.0 Linear feet |
| Abstract: | The Rudolph Fisher papers primarily contain various drafts and published copies of twenty-six Rudolph Fisher short stories and novels, as well as book reviews and essays. The collection also contains correspondence, publicity materials, personal papers, family papers and newsclippings. Materials cover Fisher's life from 1919 to his death in 1934, as well as the work on behalf of Fisher done by his sister, Pearl, until 1983. |
| Language of materials: | English |
| Repository: | John Hay Library , Special Collections |
| Collection number: | MS.1U.F5 |
Scope & content
The Rudolph Fisher papers consist of Fisher's writings, correspondence, publicity and newspaper clippings – the majority of which is related to his novels. Also contained in the collection are papers relating to Fisher's immediate family, namely his wife, Jane, son, Hugh and sister, Pearl.
Among the highlights of this collection are the twenty-six drafts and manuscripts of Fisher's writings, both published and unpublished. A number of these items are handwritten or contain handwritten edits throughout the piece. Included in the writings are Fisher's famous stories, "City of Refuge," "Miss Cynthie," and "High Yaller," as well as three printing drafts of Fisher's first novel, The Walls of Jericho. Fisher's writings also contain book reviews written by Fisher for The New York Herald Tribune and other publications. Within the writings are a couple of stories, each known by two different titles. "The Caucasian Invades Harlem" was published under the title, "The Complexion of Negro Night Clubs." "The Incident in Harlem, or Perryn Joel Passes" was later known as, "Passing for Black: An Incident in Harlem."
Correspondence in the collection is comprised of letters to and from Fisher's many publishers, including Atlantic Monthly, Edward O'Brien and Story. These publisher letters range from rejection letters to invitations to publish more material. Fan mail also accounts for a number of letters, primarily complimenting Fisher on The Conjure-Man Dies. Personal letters, addressed to "Bud," Fisher's nickname, discuss literature and daily events. These include a letter from Nancy Cunard to Rudolph Fisher, from A.D. Mead, Vice President of Brown, to Fisher, and from Langston Hughes to Pearl Fisher. Letters from Edward A. Balloch, Dean of Howard University, and J. Stanley Durkee, President of Howard, address Fisher's funding issues in attending the university.
The personal papers of Rudolph Fisher include transcripts from Brown University, death announcements and funeral arrangements. Included in this series are sympathy telegrams from Langston Hughes, Zora Neale Thurston, Countee Cullen, Alain Locke, and other notable figures, to his widow, Jane.
Publicity contains the original book jacket draft for The Walls of Jericho. Also included is a review of Fisher's first novel, The Walls of Jericho, by Mary White Ovington, the Chair of the NAACP in 1928. Fisher's dramatic version of The Conjure-Man Dies was performed by the Federal Theatre Project of New York in 1934. This series contains playbills, photographs and programs from this event and the performance in Cleveland, Ohio a few months following.
The Rudolph Fisher papers contain helpful information about the writing and publishing process of one of the most prolific writers in the Harlem Renaissance. This collection also contains many of the newspaper and journal articles written about Fisher, both during his life and after, providing an interesting view of the public's response to his life and his work.
Arrangement
This collection is arranged into the following series:
Series 1. Writings
Series 2. Correspondence
Series 3. Publicity
Series 4. Personal Papers
Series 5. Family Papers
Series 6. Newsclippings
Series 1 (Writings) is comprised of twenty-five short stories, one novel and four book reviews, separated accordingly. Each genre is arranged alphabetically. Series 2 (Correspondence, 1921-1983) contains three subseries; Personal letters to and from Rudolph Fisher, personal letters to and from the Fisher family, and letters to and from publishers. Each subseries is arranged chronologically, with undated materials at the end of each subseries. Series 3 (Publicity) consists of materials associated with novels, plays and events relating to Rudolph Fisher. The material is arranged by title of the event or publication, and then chronologically. Series 4 (Personal Papers) includes materials relating to Fisher's schooling, health, death and funeral arrangements, arranged chronologically. Series 5 (Family Papers) contains three subseries; Jane Ryder Fisher Papers, Pearl Fisher Papers, and Hugh Fisher Papers. Each subseries is arranged chronologically. Series 6 (Newsclippings) is comprised of newspapers clippings about Rudolph Fisher arranged chronologically.
Biographical note
Rudolph John Chauncy Fisher, "Bud," was born to Reverend John Wesley and Dora Fisher on May 9, 1897 in Washington D.C. Fisher grew up in Providence, Rhode Island. After graduating from Classical High School in 1915, Fisher went on to Brown University where he majored in English and biology. While at Brown, Fisher won a number of honors, including the Carpenter Prize Speaking contest, and was selected for Phi Beta Kappa, Sigma Xi, and Delta Sigma Rho. Because of his noted oration skills, Fisher was selected to be both Class Day Orator and Commencement Day Speaker for his class of 1919. In 1920, Fisher returned to Brown for his A.M. in biology.
Following his Master's degree at Brown, Fisher moved on to medical school at Howard University in Washington D.C. He was equally as successful at Howard and graduated with high honors in 1924. During the same year, Fisher married Jane Ryder, a Washington D.C. school teacher, and fellow minister's child. Fisher was then selected as a Fellow of the National Research Council at the College of Physicians and Surgeons of Columbia University, focusing on biology. In 1927, Fisher began to work in New York City hospitals as a specialist in roentgenology, an early form of radiology. As the Superintendent of International Hospital in New York City, Fisher conducted a great deal of research and published a number of scientific articles. He was also a First Lieutenant, MC of the 369th Infantry of the New York National Guard.
While studying and working in the medical field, Fisher wrote numerous short stories and two novels. "The City of Refuge," Fisher's first short story, was accepted for publication at Atlantic Monthly in 1923. Following this first success, Fisher has many stories published in well-known publications such as: Opportunity, Crisis, McClure's, and Story. "The City of Refuge" and "Miss Cynthie" were both selected for Edward O'Brien's Best Short Stories, in 1925 and 1934.
In 1928, Fisher released his first novel, The Walls of Jericho, to rave reviews in both American and British publications. The Conjure-Man Dies, published in 1932, also received strong reviews, hailing Fisher as the first black mystery writer. Fisher also wrote reviews for many titles, including those later recognized as key works of the Harlem Renaissance, printed in The New Amsterdam and The New York Herald Tribune.
Before his death in 1934, Fisher dramatized his second novel, The Conjure-Man Dies. Sadly, Fisher died before he saw his play performed by the Federal Theatre Players at the Lafayette Theatre in New York. The play enjoyed a long run at the Lafayette and became an outdoor production, traveling around New York City parks. Later, the play was performed by the Karamu Plays of Cleveland, Ohio – also part of the Federal Theatre Project.
In addition to his scholarly and writing talents, Fisher was a talented musician. He wrote and arranged many African-American spirituals – though he never published them. Notably, he wrote and arranged music for Paul Robeson.
Rudolph Fisher suffered from an intestinal ailment in 1934 that required multiple surgeries in six months. The third surgery proved fatal, and Fisher died December 26, 1934. His death was a shock to the black literary community. Jane Ryder Fisher received sympathy notes from Countee Cullen, Langston Hughes, Zora Neale Thurston, Alain Locke and other known authors and publishers who helped to create the canon of Harlem Renaissance literature. Hughes later wrote admiringly about Fisher in his autobiography, The Big Sea.
Access & Use
Access to the collection:
There are no restrictions on access, except that the collection can only be seen by prior appointment. Some materials may be stored off-site and cannot be produced on the same day on which they are requested.
Use of the materials:
All researchers seeking to publish materials from the collections of the John Hay Library are requested to complete a Notice of Intent to Publish, prior to reproducing, quoting, or otherwise publishing any portion or extract from this collection. Although Brown University has physical ownership of the collection and the materials contained therein, it does not claim literary rights. It is up to the researcher to determine the owners of the literary rights and to obtain any necessary permissions from them.
Preferred citation:
Rudolph Fisher papers, MS-1U-F5, Brown University Archives.
Contact information:
John Hay Library , Special Collections
Box A
Brown University
Providence, RI 02912
Tel: 401-863-2146
email: hay@brown.edu

Administrative Information
| | |
| --- | --- |
| ABOUT THE COLLECTION |   |
| Acquisition: | Donated by Pearl Fisher in April 1951. A later donation was made by Laurel Fisher in March 2003. |
| Processing information: | This collection was arranged and described by Amy Greer, student at the Simmons College Graduate School of Library and Information Science. |
| | |
| | |
| ABOUT THE FINDING AID |   |
| Author: | Finding aid prepared by Amy Greer. |
| Encoding: | This finding aid was produced using the Archivists' Toolkit 2013-02-25 |
Additional Information
Related material:

Brown University Archives, Biographical Files Collection
Fisher notebook, 1923-1924 (OHA158), Otis Historical Archives, Armed Forces Institute of Pathology, Washington, D.C
Fisher (Rudolph) family collection, Schomburg Center for Research in Black Culture, New York Public Library, New York
Rudolph Fisher collection, 1925-1926, Manuscript, Archives, and Rare Book Library, Emory University

Separated material:
The book signed by Rudolph Fisher is cataloged separately and can be found in the Library's catalog under the heading: Fisher, Rudolph; or, The Conjure-Man Dies: A Mystery Tale of Dark Harlem
Other information:

Brown University Library catalog record for this collection: Rudolph Fisher papers
Inventory
---
Series 1. Writings
2.0 boxes
Box 1-3
| | | | | |
| --- | --- | --- | --- | --- |
| Container | | Description | | Date |
Series 2. Correspondence
5.0 folders
Box 4
Subseries 1. Personal letters to and from Rudolph Fisher, 1921-1933
2.0 folders
Box 4
| | | | | |
| --- | --- | --- | --- | --- |
| Container | | Description | | Date |
Subseries 2. Personal letters to and from the Fisher family, 1935-1983
1.0 folder
Box 4, Folder 3
Subseries 3. Letters to and from publishers, 1926-1979
2.0 folders
Box 4
| | | | | |
| --- | --- | --- | --- | --- |
| Container | | Description | | Date |
Series 3. Publicity
13.0 folders
Box 4
| | | | | |
| --- | --- | --- | --- | --- |
| Container | | Description | | Date |
Series 5. Family Papers
6.0 folders
Box 4
Subseries 1. Jane Ryder Fisher papers
1.0 folder
Box 4, Folder 30
| | | | | |
| --- | --- | --- | --- | --- |
| Container | | Description | | Date |
Subseries 2. Pearl Fisher
1.0 folder
Box 4, Folder 31
| | | | | |
| --- | --- | --- | --- | --- |
| Container | | Description | | Date |
Subseries 3. Hugh Fisher
4.0 folders
Box 4
| | | | | |
| --- | --- | --- | --- | --- |
| Container | | Description | | Date |
Series 6. Newsclippings
17.0 folders
Box 4
| | | | | |
| --- | --- | --- | --- | --- |
| Container | | Description | | Date |