Guide to the Bayberry Hill Press records, 1958-1979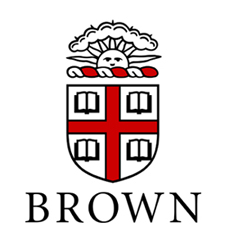 Brown University Library, Special Collections
Box A, John Hay Library
Providence, RI 02912
Tel: 401-863-2146
E-mail: hay@brown.edu


Published in 2010
Collection Overview
| | |
| --- | --- |
| Title: | Bayberry Hill Press records |
| Date range: | 1958-1979 |
| Creator: | Bayberry Hill Press |
| Extent: | 2 linear feet |
| Abstract: | Bayberry Hill Press was a small publishing company in Connecticut that produced a series of hand-crafted books between 1958 and 1979. This collection is made up of general material about the press and material about specific books, including correspondence, manuscripts, galley proofs, paste-ups, and notebooks. |
| Language of materials: | English |
| Repository: | Brown University Library, Special Collections |
| Collection number: | Ms. 2010.024 |
Scope & content
Contains correspondence, manuscripts, galley proofs, paste-ups, and notebooks.
Arrangement
The materials are arranged into two series by acquisition.
Series 1. General Correspondence and Signed Books
Series 2. Manuscript Materials
Historical note
Bayberry Hill Press was a small press located in Meriden, Connecticut, from 1958-1979, printing collections of poetry, along with travelogues and fiction. It was run by Ruth and Foster Johnson, who also wrote several of the books printed by the press.
Access & Use
Access to the collection:
There are no restrictions on access, except that the collection can only be seen by prior appointment. Some materials may be stored off-site and cannot be produced on the same day on which they are requested.
Use of the materials:
All researchers seeking to publish materials from the collections of the John Hay Library are requested to complete a Notice of Intent to Publish, prior to reproducing, quoting, or otherwise publishing any portion or extract from this collection. Although Brown University has physical ownership of the collection and the materials contained therein, it does not claim literary rights. It is up to the researcher to determine the owners of the literary rights and to obtain any necessary permissions from them.
Preferred citation:
Bayberry Hill Press records, Ms. 2010.024, Brown University Library.
Contact information:
Brown University Library, Special Collections
Box A, John Hay Library
Providence, RI 02912
Tel: 401-863-2146
E-mail: hay@brown.edu

Administrative Information
| | |
| --- | --- |
| ABOUT THE COLLECTION |   |
| Acquisition: | Purchase from David O'Neal, 8/15/1986, A86-40; Gift from Wyman Parker, 8/15/1986, A86-41 |
| | |
| | |
| ABOUT THE FINDING AID |   |
| Author: | Finding aid prepared by Gaelen Adam. |
| Encoding: | Finding aid encoded by Gaelen Adam 2010 June 15 |
| Descriptive rules: | Finding aid based on Describing Archives: A Content Standard (DACS) |
Additional Information
Inventory
---
Series 1. General Correspondence and Signed Books
Loosely chronological

| | | | | |
| --- | --- | --- | --- | --- |
| Container | | Description | | Date |
Series 2. Manuscript Materials
Arranged by book

| | | | | |
| --- | --- | --- | --- | --- |
| Container | | Description | | Date |