Guide to the Central Baptist Church in Tiverton Records, 1808-2006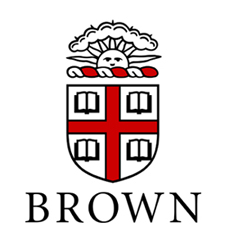 John Hay Library
John Hay Library, University Archives and Manuscripts
Box A
Brown University
Providence, RI, 02912
Tel: 401-863-3723
email:hay@brown.edu


Published in 2018
Collection Overview
| | |
| --- | --- |
| Title: | Central Baptist Church in Tiverton Records |
| Date range: | 1808-2006 |
| Creator: | Central Baptist Church (Tiverton, R.I.) |
| Extent: | 1 linear foot |
| Abstract: | Records of the Central Baptist Church in Tiverton from its opening to its closing in 2006. |
| Language of materials: | English |
| Repository: | John Hay Library |
| Collection number: | Ms.2018.002 |
Scope & content
This collection contains historical records, news clippings, press releases, newsletters, annual reports, photographs, and information on the ministers of the Central Baptist Church in Tiverton, Rhode Island, spanning from 1808 to 2006.
Arrangement
The material is arranged by topic.
Biographical/Historical Note
The Central Baptist Church in Tiverton had its origin among members of the First Baptist Church in Tiverton (called the Old Stone Church) living in the Bridgeport section of Tiverton, Rhode Island. The Old Stone Church was on the other side of Tiverton in the Adamsville section and was a General Six Principle Baptist Church. Those in the Bridgeport section organized themselves as a Regular (Calvinist) Baptist Church, erected a meetinghouse about 1807 at the east end of the Stone Bridge, organized officially in December 1808, and joined the Warren Baptist Association in 1809. Initially they were called the Third Baptist Church of Christ in Tiverton, but in 1826 changed their name to the Second Baptist Church in Tiverton after the original Second Baptist Church (founded in 1788) became defunct in 1825. In 1850 the church took the name of Central Baptist Church in Tiverton. The church experienced ups and downs, including nearly closing in 1849. Its real growth occurred after that time, even when the church building that they had erected in 1850 burned in 1886. By 1931 the church had 141 members and increased to nearly 400 by 1958. The church began failing in the last half of the 20th century so that by 1990 the membership had declined by 50 percent. It continued to dwindle, and they were unable to maintain their meetinghouse. They decided to disband, held their final worship service on December 24, 2004 and liquidated the property in 2006. The remnant of the membership merged with the Old Stone Church.
Access & Use
Access to the collection:
There are no restrictions on access, except that the collection can only be seen by prior appointment. Some materials may be stored off-site and cannot be produced on the same day on which they are requested.
Use of the materials:
All researchers seeking to publish materials from the collections of the John Hay Library are requested to complete a Notice of Intent to Publish, prior to reproducing, quoting, or otherwise publishing any portion or extract from this collection. Although Brown University has physical ownership of the collection and the materials contained therein, it does not claim literary rights. It is up to the researcher to determine the owners of the literary rights and to obtain any necessary permissions from them.
Preferred citation:
Central Baptist Church in Tiverton records, Ms.2018.002, Brown University Library
Contact information:
John Hay Library
John Hay Library, University Archives and Manuscripts
Box A
Brown University
Providence, RI, 02912
Tel: 401-863-3723
email:hay@brown.edu

Administrative Information
| | |
| --- | --- |
| ABOUT THE COLLECTION |   |
| | |
| | |
| ABOUT THE FINDING AID |   |
| Author: | Finding aid prepared by Nicholas Friesner. |
| Encoding: | This finding aid was produced using the RIAMCO EAD spreadsheet, 2018 July 17 |
| Descriptive rules: | Finding aid based on Describing Archives: A Content Standard (DACS) |
Additional Information
Related material:
See also these additional collections that form part of the Rhode Island Baptist Heritage Center collection.

Homer Trickett papers (Ms.2011.031)
Niantic Baptist Church records (Ms.2012.010)
Meshanticut Park Community Baptist Church records (Ms.2012.007)
Roger Williams Baptist Church records (Ms.2012.009)
Shawomet Baptist Church records (Ms.2011.018)
West Exeter Baptist Church records (Ms.2012.018)
Inventory
---
Series 1. Central Baptist Church in Tiverton Records
| | | | | |
| --- | --- | --- | --- | --- |
| Container | | Description | | Date |