Guide to the Brown University President's Reports , 1842-1963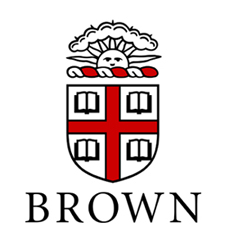 John Hay Library , Special Collections
Box A
Brown University
Providence, RI 02912
Tel: 401-863-2146
email: hay@brown.edu


Published in 2013
Collection Overview
| | |
| --- | --- |
| Title: | Brown University President's reports |
| Date range: | 1842-1963 |
| Creator: | Brown University. Office of the President. |
| Extent: | 1.25 Linear feet |
| Abstract: | The Brown University Presidents' reports comprise a selection of reports issued by the University President to the Corporation. The bulk of the reports date from 1842 to 1868, and 1937 to 1963. |
| Language of materials: | English |
| Repository: | John Hay Library , Special Collections |
| Collection number: | MS-1C-0 |
Scope & content
The Brown University President's reports comprise Annual, Semi-annual, Monthly, Term and general reports issued by the University President to the University Corporation. The Annual, Monthly and Term reports date from 1842 to 1865, with scattered reports lacking. These series include reports issued by Presidents Francis Wayland, Barnas Sears, and Alexis Caswell. The Semi-annual and President's reports date from 1938 to 1968, with scattered reports lacking. Represented in these series are Presidents Henry Merritt Wriston, Barnaby Conrad Keeney, and Ray Lorenzo Heffner.
Arrangement
The collection is organized in four series: I. Annual and semi-annual reports, 1842-1953; II. Monthly reports, 1850-1865; III. Term reports, 1851; IV. President's report, 1938-1963, undated.
Historical note
The President of Brown University is in charge of the immediate government of the University and reports to the Corporation. He is a member of the Board of Fellows, as prescribed by the Charter of 1764, which listed the names of the "the present Fellows and Fellowship to whom the President when hereafter elected who shall forever be of the Denomination called Baptist or Antepedo Baptist--the words in italics are an interlineation--shall be joined to compleat the Number."
The above entry appears in
Encyclopedia Brunoniana
by Martha Mitchell, copyright 1993 by the Brown University Library. It is used here by permission of the author and the University and may not be copied or further distributed without permission.
Access & Use
Access to the collection:
There are no restrictions on access, except that the collection can only be seen by prior appointment. Some materials may be stored off-site and cannot be produced on the same day on which they are requested.
Use of the materials:
All researchers seeking to publish materials from the collections of the John Hay Library are requested to complete a Notice of Intent to Publish, prior to reproducing, quoting, or otherwise publishing any portion or extract from this collection. Although Brown University has physical ownership of the collection and the materials contained therein, it does not claim literary rights. It is up to the researcher to determine the owners of the literary rights and to obtain any necessary permissions from them.
Preferred citation:
Brown University President's Reports, MS-1C-0, Brown University Archives.
Contact information:
John Hay Library , Special Collections
Box A
Brown University
Providence, RI 02912
Tel: 401-863-2146
email: hay@brown.edu

Administrative Information
| | |
| --- | --- |
| ABOUT THE COLLECTION |   |
| | |
| | |
| ABOUT THE FINDING AID |   |
| Author: | Finding aid prepared by Brown University Library Staff. |
| Encoding: | This finding aid was produced using the Archivists' Toolkit 2013 January 23 |
| Descriptive rules: | Finding aid based on Describing Archives: A Content Standard (DACS) |
| Sponsor: | Processing funded by a grant from the National Historical Publications and Records Commission. |
Additional Information
Inventory
---
Series I. Annual and semi-annual reports
Subseries 1. Annual reports
| | | | | |
| --- | --- | --- | --- | --- |
| Container | | Description | | Date |
Suberies 2. Semi-annual reports
| | | | | |
| --- | --- | --- | --- | --- |
| Container | | Description | | Date |
Series II. Monthly reports
| | | | | |
| --- | --- | --- | --- | --- |
| Container | | Description | | Date |
Series III. Term reports
| | | | | |
| --- | --- | --- | --- | --- |
| Container | | Description | | Date |
Series IV. President's report
| | | | | |
| --- | --- | --- | --- | --- |
| Container | | Description | | Date |