Guide to the Carcosa Press Records, 1972-1991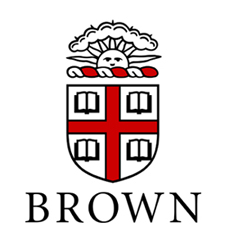 John Hay Library, Special Collections
Box A
Brown University
Providence, RI 02912
Tel: 401-863-2146
email: hay@brown.edu


Published in 2013
Collection Overview
| | |
| --- | --- |
| Title: | Carcosa Press records |
| Date range: | 1972-1991 |
| Creator: | Carcosa (Firm) |
| Extent: | 9.67 Linear feet |
| Abstract: | The Carcosa Press records include edited manuscripts, camera-ready copy, bluelines and layouts for the four titles published by the press, along with organizational correspondence, contracts, order books, bank statements and tax returns. The material dates from 1972 to 1991. |
| Language of materials: | English |
| Repository: | John Hay Library, Special Collections |
| Collection number: | Ms.2003.001 |
Scope & content
The Carcosa Press records are arranged in three series.
Series 1. Correspondence, contains two subseries: Wagner and General. The Wagner subseries comprises approximately 2750 items directed to Wagner as author, collector, family member, fan, friend, and editor. General correspondence is an alphabetically arranged collection of letters to Karl Wagner from authors, artists, printers and other correspondents related to Carcosa Press.
Series 2. Financial, is one folder of Carcosa Press tax returns from 1973-1988.
Series 3. Production Materials, comprises proofs and related publication material for the four books produced by Carcosa: Manly Wade Wellman's Lonely Vigils (1981), and Worse Things Waiting (1973); E. Hoffmann Price's Far Lands Other Days (1975); Hugh B. Cave's Murgunstrumm and Others (1977).
Arrangement
The Carcosa Press records are organized in three series:
1. Correspondence, 1972-1991
2. Financial, 1973-1988
3. Production Materials, 1973-1981
Historical note
Carcosa was a specialty publishing firm formed by David Drake, Karl Edward Wagner, and Jim Groce who were concerned that Arkham House would cease publication after the death of its founder, August Derleth. Carcosa was founded in North Carolina in 1973 and put out four collections of pulp horror stories, all edited by Wagner. A fifth collection was planned, Death Stalks the Night, by Hugh B. Cave; Lee Brown Coye was working on illustrating it when he suffered a crippling stroke in 1977 and eventually died, causing Carcosa to abandon the project. The book was eventually published by Fedogan & Bremer. Carcosa also had plans to issue volumes by Leigh Brackett, H. Warner Munn and Jack Williamson; however, none of the projected volumes appeared. The Carcosa colophon depicts the silhouette of a towered city in front of three moons.
(From Wikipedia's entry for Carcosa, fictional city of the Ambrose Bierce story "An Inhabitant of Carcosa" (1891))
Access & Use
Access to the collection:
There are no restrictions on access, except that the collection can only be seen by prior appointment. Some materials may be stored off-site and cannot be produced on the same day on which they are requested.
Use of the materials:
Although Brown University has physical ownership of the collection and the materials contained therein, it does not claim literary rights. Researchers should note that compliance with copyright law is their responsibility. Researchers must determine the owners of the literary rights and obtain any necessary permissions from them.
Preferred citation:
Carcosa Press records, Ms.2003.001, Brown University Library.
Contact information:
John Hay Library, Special Collections
Box A
Brown University
Providence, RI 02912
Tel: 401-863-2146
email: hay@brown.edu

Administrative Information
| | |
| --- | --- |
| ABOUT THE COLLECTION |   |
| Acquisition: | These materials were purchased by Brown University in the early 1990s. |
| | |
| | |
| ABOUT THE FINDING AID |   |
| Author: | Finding aid prepared by Brown University Library staff |
| Encoding: | This finding aid was produced using the Archivists' Toolkit 2013-01-24T16:25-0500 |
| Descriptive rules: | Finding aid based on Describing Archives: A Content Standard (DACS) |
| Sponsor: | Processing funded by a grant from the National Historical Publications and Records Commission. |
Additional Information
Related material:

Karl Edward Wagner papers, Ms.2002.002, Brown University Library
Manly Wade Wellman papers, Ms.2007.029, Brown University Library
Inventory
---
Series 1. Correspondence, 1972-1991
Subseries 1. Wagner correspondence
| | | | | |
| --- | --- | --- | --- | --- |
| Container | | Description | | Date |
Subseries 2. General correspondence
| | | | | |
| --- | --- | --- | --- | --- |
| Container | | Description | | Date |
Address Directory
Box 9
Series 2. Financial, 1973-1988
| | | | | |
| --- | --- | --- | --- | --- |
| Container | | Description | | Date |
Series 3. Production materials, 1973-1981
Subseries 1. Far Lands Other Days--E. Hoffmann Price
| | | | | |
| --- | --- | --- | --- | --- |
| Container | | Description | | Date |
Subseries 2. Lonely Vigils--Manly Wade Wellman
| | | | | |
| --- | --- | --- | --- | --- |
| Container | | Description | | Date |
Subseries 3. Murgunstrumm and Others--Hugh B. Cave
| | | | | |
| --- | --- | --- | --- | --- |
| Container | | Description | | Date |
Subseries 4. Worse Things Waiting--Manly Wade Wellman
| | | | | |
| --- | --- | --- | --- | --- |
| Container | | Description | | Date |
"Mirror of Ko-Hung"--E. Hoffman Price (sent to Wayne Warfield)
Box 9