Guide to the John Nicholas Brown II papers, 1900-1979
(bulk 1960-1979)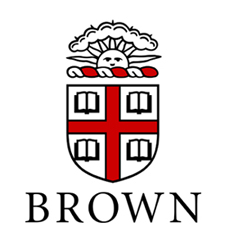 John Hay Library, University Archives and Manuscripts
Box A
Brown University
Providence, RI 02912
Telephone: Manuscripts: 401-863-3723; University Archives: 401-863-2148
Manuscripts: email: hay@brown.edu; University Archives: archives@brown.edu


Published in 2014
Collection Overview
| | |
| --- | --- |
| Title: | John Nicholas Brown II papers |
| Date range: | 1900-1979, (bulk 1960-1979) |
| Creator: | Brown, John Nicholas, 1900-1979 |
| Abstract: | The John Nicholas Brown II papers span the lifetime of John Nicholas Brown from his birth in February 1900 to his death in October 1979. While the bulk of the collection dates from the period 1960-1979, there are important materials from nearly every portion of Brown's life. The collection is comprised of manuscripts, ledgers, notebooks, journals, photographs, postcards, pamphlets, film, artifacts, architectural plans, blueprints, and other similar materials. |
| Language of materials: | English |
| Repository: | John Hay Library, University Archives and Manuscripts |
| Collection number: | Ms.2007.012 |
Scope & content
This collection spans the lifetime of John Nicholas Brown, from his birth in February 1900 to his death in October 1979. While the bulk of the collection dates from the period 1960-1979, there are important materials from nearly every portion of Brown's life. The collection is comprised of manuscripts, ledgers, notebooks, journals, photographs, postcards, pamphlets, film, artifacts, architectural plans, blueprints, and other similar materials.
The largest component of the collection documents John Nicholas Brown's activities in public life. As a wealthy man, he had no need to seek employment, yet Brown had a deep sense of duty towards the public good. In addition to government service (for the Rhode Island State Planning Board, the Rhode Island Civil Service Commission, the Monuments Fine Arts and Archives Commission and the United States Navy), he founded numerous groups dedicated to public projects and often appeared at non-profit board meetings. The collection reflects his profound investment in (among others) the Medieval Academy of America, the American School for Classical Studies at Athens, the Byzantine Institute of America and so forth.
John Nicholas Brown's passion for architecture is documented in many different portions of the collection. The Real Estate/Property series captures his major building projects, both new construction (e.g., Windshield and St. George's Chapel) and historic preservation (Brick Market). Material regarding his involvement in institutional construction will be found in the General Files series, under the files on the Brown University Building and Planning Committee, St. George's School, and the Smithsonian Institution. His additional contributions to historic preservation can also be found in the same series, under the files such as the Arcade, the East Side Renewal Project and the Heritage Foundation of Rhode Island. Similarly, his commitment to high church Anglicanism is widely dispersed throughout the collection, and can be found in the Real Property series, the General Files series, the Travel series and the Music series, as well as in his personal correspondence.
Like the father that he never had the opportunity to know, John Nicholas Brown was an avid traveler. The collection contains a rich and extensive variety of travel material dating from 1915 through the 1970s. These include many different types of items such as postcards, photographs, maps, correspondence, travel diaries, foreign currency, travel ephemera, passports. Brown traveled widely, to England and France, where he had family connections, and also to Italy, Japan, Germany, Egypt, Greece, Turkey, and Yugoslavia. The collection also documents significant trips to North Africa (1955), Poland and the Middle East (1960), Mexico (1965), the U.S.S.R (1964), and Iran (1967), as well as a world cruise on the S.S. Caronia (1957).
In the last two decades of his life, Brown spent part of the winter months sailing in the Caribbean. Racing at top speed was as exciting in its own right as taking the scenic route. In a succession of yachts, whether chartered (S.Y. Iolanda and Sea Cloud), purchased (Saraband) or custom-built (Bolero, Volta, Mazurka, Malagueña), he was able to experience both. The collection includes much material on his yachting activities, from yacht design and performance, to membership in various yachting clubs (the New York Yacht Club in particular), to casual encounters on and with the sea. With so many activities, both personal and professional, it is no wonder that John Brown kept a series of calendars to documents his various appointments. These have been arranged here as a separate, chronological series.
Minor interests of John Nicholas Brown that are also reflected in the collection including his collecting activities (books, drawings and paintings, furnishings), his interest in Brown family genealogy, and a small portion of his investment activities. However, most of the documentation of his business activities can be found in the records of the various corporate enterprises operated by the family out of 50 South Main Street.
Arrangement
This collection is arranged into the following series:
Series 1. Biographical Data
Series 2. General Files
Series 3. Education
Series 4. Monuments
Series 5. United States Assistant Secretary of the Navy for Air
Series 6. Yachts and Yachting
Series 7. Real Estate, Architecture & Historic Preservation
Series 8. Speeches and Writings
Series 9. Collecting
Series 10. Travel
Series 11. Music
Series 12. Calendars
Series 13. Personal Affairs
Series 14. Death and Estate
Biographical note
John Nicholas Brown (1900-1979) was born on February 21, 1900 in New York City as the only child of John Nicholas Brown (1861-1900) and Natalie Bayard Dresser Brown (1869-1950). When John Nicholas Brown was just two months old, his father contracted Typhoid fever and died suddenly on May 1, 1900. The tragic deaths of his father and later, his uncle, Harold Brown, left John Nicholas to become the sole heir to the family fortune at the tender age of three months and dubbed by the public as once "the richest baby in America."
As a result of such an immense estate, Natalie Bayard Brown then took as her life's work the management of her son's inheritance. As John progressed through his childhood under the great care of his mother and relatives, he was eventually sent John to St. George's School in Newport. St. George's school was a small, independent institution, with which its spiritual and intellectual values were well inculcated in John. By age 18, he was determined to become the master of his fate. Even though assured by Brown's President Faunce that his college career at Brown University would be made as easy as possible, John was determined to go to Harvard instead.
Indeed, Harvard was a formative experience for John Nicholas Brown. There he quickly formed deep friendships that would last for the rest of his life. He also found important scholarly mentors in various professors. At Harvard, John Brown was able to give free reign to his interests in history, literature and art. He developed a unique concentration in the History and Literature of Classical Cultures, and graduated Magna Cum Laude in 1922.
John's interests in the fine arts began at an early age. As a boy, he was introduced to the Boston architect Ralph Adams Cram, who became young John's principal inspiration of his life-long interest in architecture. At St. George's School, John's favorite subject was Sacred Studies, a theme that would recur in his later years through his focus on medieval church architecture. Even before he finished his studies at Harvard, he had conceived the notion of donating a chapel to St. George's School. With John's active participation in construction planning, the chapel was finally consecrated on April 28, 1928.
The experience with the St. George's chapel ignited John's lifelong interest in architecture. No sooner had the chapel been consecrated than he embarked on a new architectural project- the rehabilitation of the old Brick Market house in Newport. Later he expanded his architectural interests into historic preservation, including the rescue of the nineteenth century Arcade building in Providence and the late eighteenth century Slater Mill structure in Pawtucket.
Travel was an integral part of the artistic process for John Brown. His early travels with his mother had been largely confined to the United States. Once John was in college, however, Natalie Brown grew more adventurous and she and John spent the summer of 1919 touring Japan. Immediately after John's graduation from Harvard, the two embarked for a yearlong tour of Europe and the Mediterranean. During the 1920s, John Nicholas' travel interests focused on medieval cathedrals and other religious sites. He took numerous photographs and detailed notes in order to capture inspiration for his architectural projects.
After a frustrated attempt to take on a role in the family office, where the imposing figure of Frank Matteson still held sway, John Nicholas Brown returned to Harvard in the fall of 1926 to pursue graduate study focusing in historic architecture, Christian iconography and the history of painting. During these years, he established the Medieval Academy of America and began to collect Old Master drawings along with paintings.
The most profound change in John's life occurred when he met Anne Seddon Kinsolving, a reporter for The Baltimore News, at Keith Kane's wedding in 1930. They married in October of that year, and set off for a yearlong honeymoon in Europe. On their return, John began to engage seriously the family business enterprise. With Anne, John embraced new interests like the cello and sailing and turned ever more inexorably toward modern art.
The Great Depression found John establishing himself in public service and family life. In 1933, President Roosevelt appointed him to head the Rhode Island division of the Public Works Administration (PWA). In 1935, this agency was succeeded by the Rhode Island State Planning Board, of which John was appointed Chair. During World War II, John was Chair of the Newport Council of Defense. He was also elected to the Newport Representative Council and chaired the War Fund Campaign for the Rhode Island Red Cross in 1944 and 1945. In the interim, Anne gave birth to their three children: Nicholas in 1932, John Carter in 1934 and Angela Bayard in 1938.
Early in 1945, John was appointed special cultural advisor to General Eisenhower, attached to the Monuments, Fine Arts and Archives Commission, which worked to identify and restore public artworks looted by the Nazis. After months of tiring work and negotiation, John returned home in frustration and was shortly tapped to Chair the committee charged with making a pitch for Rhode Island as the headquarters site for the newly formed United Nations Organization. In November 1946, he was appointed by President Truman as Assistant Secretary of the Navy for Air. He held this post for two and a half years before resigning in March 1949 to return to Rhode Island. In the same year, John started to become deeply involved in the racing activities of the Bolero and later, the New York Yacht Club.
In 1954, John was appointed Chair of the Harvard University Committee for the Visual Arts to examine the role of fine arts in the university curriculum. In 1957, he was appointed by President Eisenhower to serve on the President's Committee on an American Armed Forces Museum. He was further recruited to join the Smithsonian's Board of Regents and to Chair the Smithsonian's National Portrait Gallery Commission. In 1975, he was awarded the Joseph Henry medal for his long and distinguished service on the National Armed Forces Museum Advisory Board.
After 1949, however, the bulk of John's energies went into "Rhode Island affairs." His principle preoccupations were the Providence Preservation Society and his turn as Chairman of the Building & Planning Committee at Brown University after 1962. However, his interests in the public life of Rhode Island during these years were diverse, and also included long stints as director or trustee of the Rhode Island Foundation, the Rhode Island Turnpike and Bridge Authority, the Rhode Island Council on the Arts and so on.
The last fifteen years of John's remarkable life were characterized by declining health, as chronic heart disease began to take its toll. John Nicholas Brown continued to pursue an active life in spite of his ill health, holding on to his various trusteeships and maintaining a schedule that included generous attention to travel, the fine arts and sailing. Indeed, it was after celebrating with his two sons in Washington, D.C., that he collapsed and died on his last sailing yawl at Annapolis, Maryland, on October 8, 1979.
Access & Use
Access to the collection:
There are no general restrictions on access, though a number of boxes cannot be accessed by researchers without permission. These are noted in the finding aid. Most of those boxes contain Corporation records which are restricted for 50 years from the date of the record's creation. The collection can only be seen by prior appointment because materials are stored off-site and cannot be produced on the same day on which they are requested.
Use of the materials:
All researchers seeking to publish materials from the collections of the John Hay Library are requested to complete a Notice of Intent to Publish, prior to reproducing, quoting, or otherwise publishing any portion or extract from this collection. Although Brown University has physical ownership of the collection and the materials contained therein, it does not claim literary rights. It is up to the researcher to determine the owners of the literary rights and to obtain any necessary permissions from them.
Preferred citation:
John Nicholas Brown II papers, Ms. 2007.012, Brown University Library.
Contact information:
John Hay Library, University Archives and Manuscripts
Box A
Brown University
Providence, RI 02912
Telephone: Manuscripts: 401-863-3723; University Archives: 401-863-2148
Manuscripts: email: hay@brown.edu; University Archives: archives@brown.edu

Administrative Information
| | |
| --- | --- |
| ABOUT THE COLLECTION |   |
| Acquisition: | The John Nicholas Brown II papers were given to the John Nicholas Brown Center in 1992 by the heirs of John Nicholas Brown II. The papers were transferred to the John Hay Library in 2008 with the permission of the Brown Family. |
| | |
| | |
| ABOUT THE FINDING AID |   |
| Author: | Finding aid prepared by Finding aid prepared by Catherine Osborne DeCesare (July 1996). Revised by Holly Snyder (2004), Jennifer Betts (2007), and Amy Greer (2010). |
| Encoding: | This finding aid was produced using the Archivists' Toolkit 2014-01-09 |
| Descriptive rules: | Finding aid based on Describing Archives: A Content Standard (DACS) |
Additional Information
Related material:
Many collections held by the John Hay Library and other Rhode Island repositories are related to the John Nicholas Brown, II papers. The collections most related to this collection include:

Anne SK Brown papers
John Nicholas Brown I papers
Harold Brown papers
Brown Family Financial papers
J. Carter Brown papers

Other information:

Repository catalog record for this collection: John Nicholas Brown papers, Ms. 2007.012
Inventory
---
Series 1. Biographical Data
6.0 folders
| | | | | |
| --- | --- | --- | --- | --- |
| Container | | Description | | Date |
Series 2. General Files
| | | | | |
| --- | --- | --- | --- | --- |
| Container | | Description | | Date |
Series 3. Education
| | | | | |
| --- | --- | --- | --- | --- |
| Container | | Description | | Date |
Series 4. Monuments, Fine Arts and Archives Commission
| | | | | |
| --- | --- | --- | --- | --- |
| Container | | Description | | Date |
Series 5. United States Assistant Secretary of the Navy for Air
| | | | | |
| --- | --- | --- | --- | --- |
| Container | | Description | | Date |
Series 6. Yachts and Yachting
| | | | | |
| --- | --- | --- | --- | --- |
| Container | | Description | | Date |
Series 7. Real Estate, Properties, and Preservation
| | | | | |
| --- | --- | --- | --- | --- |
| Container | | Description | | Date |
Series 8. Speeches and Writings
| | | | | |
| --- | --- | --- | --- | --- |
| Container | | Description | | Date |
Series 9. Collecting
| | | | | |
| --- | --- | --- | --- | --- |
| Container | | Description | | Date |
Series 10. Travel and Travel Journals
| | | | | |
| --- | --- | --- | --- | --- |
| Container | | Description | | Date |