Jane L. Keddy papers, 1969-1993
(bulk 1977-1988)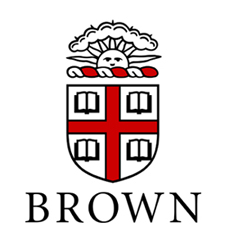 John Hay Library, Special Collections
Box A
Brown University
Providence, RI 02912
Tel: 401-863-2146
email: hay@brown.edu


Published in 2013
Collection Overview
| | |
| --- | --- |
| Title: | Jane L. Keddy papers |
| Date range: | 1969-1993, (bulk 1977-1988) |
| Creator: | Keddy, Jane L., ca. 1911-1995 |
| Extent: | 14.5 Linear feet |
| Abstract: | The Keddy papers contain correspondence, research notes on index cards, brochures, museum handbooks, photocopies of entire chapters from books being used for research, maps and other illustrations along with extensive drafts of a proposed 1000 plus page biography of Samuel de Champlain. Other material includes personal correspondence on topics as diverse as feminism, safe drinking water and theology, professional correspondence in Jane Keddy's capacity as the editor/owner of Parameter Press and a folder of correspondence with potential publishers of the Champlain manuscript. |
| Language of materials: | English |
| Repository: | John Hay Library, Special Collections |
| Collection number: | Ms.2007.028 |
Scope & content
The Jane Keddy papers are divided into correspondence, research files, index cards, text of the Champlain book, and illustrations for the Champlain book. The correspondence is mostly professional. In her capacity as owner and editor of Parameter Press, there are editor to author exchanges. In her capacity as a researcher, there are requests for photocopies of chapters relevant to Champlain, 17th century Canadian history and the settlement of New France, assurances of copyright protection, and exchanges with park officials on touring the areas Champlain explored. There is also a large folder of rejection letters from potential publishers of the Champlain book. The few personal items include one postcard of condolence on the death of her husband in 1992 and letters to the editor. One letter to the editor, sent to William Safire, gives her views on feminism and proper forms of address for married women. Her correspondence reveals both a personal and a professional interest in theology with entire folders devoted to exchanges with Edward Schillebeeckx (1914- ), the Belgian theologian of the Dominican order known as a Thomist and reformer, and Reijer Hooykaas (1906-1994), a professor of the history of science at the University of Utrecht interested in the interface between science and religion, as well as other less well known theologians.
While the research files contain information on hypothermia, lapis lazuli, sun spots, rocks, geologic eras, and safe drinking water, they primarily concern Champlain and Keddy's research on him, his exploits, and his life. Handbooks from museums and parks rest alongside photocopies of chapters from Pirenne, Roelker, Armstrong and many others in both French and English. The collection also includes fourteen boxes of index cards, each one labeled with the contents. Glued to the top of each box was the typed note: "Please do not drop: To put the cards all together again will take a person who knows 4 languages and several Indian dialects and who has a passion for the alphabet!!!"
The collection also consists of chapters of Keddy's biography of Champlain. Almost all the chapters have extant drafts and as many as four versions. Each version is carefully annotated not only with changes in text but with editorial mark-ups for the printer. Keddy changed her mind about how many chapters there were to be. Chapter two began as chapter two and three so many of the versions are numbered incorrectly or have been renumbered in the green ink Keddy used for her editorial markings. There are nineteen chapters of text, appendices and introductory material. Of particular note is the appendix devoted to a comparison of the three known manuscripts of Champlain's Brief Discours held by the John Carter Brown Library, the Archivio di Stato di Torino and the Biblioteca Universitaria di Bologna. The chapters are followed by twenty-three folders of illustrations, maps, and captions. The collection does not include a final, clean, unannotated copy of the book.
Arrangement
The collection is divided into the following series.
Series 1. Correspondence
Series 2. Research files
Series 3. Index cards
Series 4. Text of the Champlain book
Series 5. Illustrations for the Champlain book
Biographical note
Jane Lee Keddy was born in Oklahoma probably in 1911. She held a Le Baron Russell Briggs fellowship in Romance philology and received her master's degree from Harvard University. She chose not to continue on for her Ph.D. and left school to work for Houghton Mifflin publishing company. Her combination of expertise in math, sciences and languages made her a valuable addition to the textbook division and she remained there for about five years. She retired to become a wife and mother, taking up residence in Wakefield, Massachusetts where she lived until her husband's death in 1992. She reentered the work force as her son, an only child, went off to college. She became an editor at Addison-Wesley, again in college textbooks, and then did free-lance work for Little, Brown's college department. Later, she opened her own firm, The Jane L. Keddy Editorial House, and finally founded Parameter Press which specialized in civil rights issues and religion.
Enamored by Samuel de Champlain, the founder of New France, Keddy spent nearly twenty years of her life from approximately 1969 through 1988 researching and writing a 1000 plus page biography of the explorer. She did not record what sparked her interest in Samuel de Champlain or what lead her to start research on her proposed book on the French explorer, but her research was already underway in 1969 when her correspondence shows her requesting photocopies of relevant chapters from previously published materials and promising proper copyright attributions to authors and libraries. As an editor herself, she was scrupulous about such details. Judging from her correspondence with park officials and local residents, Keddy also traveled to as many of the places that Champlain explored as she could and took photographs. From the research, she wrote a book on Samuel de Champlain. All efforts to publish the text proved fruitless, but in the course of her research she had made contact with the John Carter Brown Library at Brown University which houses much original material on Champlain, including first editions of many of his books and some maps.
Keddy's son. Tom, died in 1974 in a tragic climbing accident in Maine. Her husband, Roy C. Keddy, also predeceased her. She herself died in 1995 and in her will left a large portion of her estate to the John Carter Brown Library along with her papers. Part of that bequest was used to set up the Jane L. Keddy Memorial "To be used for Library programs -- acquistions, fellowships, publications, lectures, or staff support - related to the history and culture of early modern France or Italy and the connections of these countries to the Americas" to exist in perpetuity.
Access & Use
Access to the collection:
There are no restrictions on access, except that the collection can only be seen by prior appointment. Some materials may be stored off-site and cannot be produced on the same day on which they are requested.
Use of the materials:
All researchers seeking to publish materials from the collections of the John Hay Library are requested to complete a Notice of Intent to Publish, prior to reproducing, quoting, or otherwise publishing any portion or extract from this collection. Although Brown University has physical ownership of the collection and the materials contained therein, it does not claim literary rights. It is up to the researcher to determine the owners of the literary rights and to obtain any necessary permissions from them.
Preferred citation:
Jane L. Keddy papers, Ms.2007.028, Brown University Library.
Contact information:
John Hay Library, Special Collections
Box A
Brown University
Providence, RI 02912
Tel: 401-863-2146
email: hay@brown.edu

Administrative Information
| | |
| --- | --- |
| ABOUT THE COLLECTION |   |
| Acquisition: | This collection was transferred from the John Carter Brown Library on March 27, 2007. |
| | |
| | |
| ABOUT THE FINDING AID |   |
| Author: | Finding aid prepared by Lindsay Woodel |
| Encoding: | This finding aid was produced using the Archivists' Toolkit 2013-03-05 |
Additional Information
| | |
| --- | --- |
| Related material: | John Carter Brown Library; Champlain's 1607 Map of North America (American Treasures of the Library of Congress); Samuel de Champlain, Geographer and Builder of a Colony (Canadian Museum of Civilization); Samuel de Champlain: Explorer and Colonizer (Library and Archives Canada) |
| Other information: | Brown University Library catalog record for this collection: Jane L. Keddy papers |
Inventory
---
Series 1. Correspondence
16.0 folders
Box 1
| | | | | |
| --- | --- | --- | --- | --- |
| Container | | Description | | Date |
Series 2. Research files
154.0 folders
Box 1-3
| | | | | |
| --- | --- | --- | --- | --- |
| Container | | Description | | Date |
Series 3. Index cards
Box 4-10
| | | | | |
| --- | --- | --- | --- | --- |
| Container | | Description | | Date |
Series 4. Text of the Champlain book
86.0 folders
Box 11-13
| | | | | |
| --- | --- | --- | --- | --- |
| Container | | Description | | Date |
Series 5. Illustrations for the Champlain book
Box 13-15
| | | | | |
| --- | --- | --- | --- | --- |
| Container | | Description | | Date |