Manly Wade Wellman papers, 1908-1997
(bulk 1935-1986)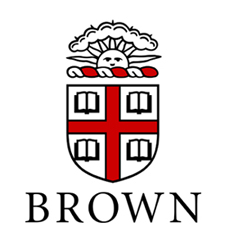 John Hay Library, Special Collections
Box A
Brown University
Providence, RI 02912
Tel: 401-863-2146
email: hay@brown.edu


Published in 2013
Collection Overview
| | |
| --- | --- |
| Title: | Manly Wade Wellman papers |
| Date range: | 1908-1997, (bulk 1935-1986) |
| Creator: | Wellman, Manly Wade, 1903-1986 |
| Extent: | 11.0 Linear feet |
| Abstract: | The Manly Wade Wellman papers consist primarily of his fiction and nonfiction manuscripts (originals, carbon copies, and page proofs), personal and professional correspondence, and financial records. Also included are a small collection of manuscripts and correspondence belonging to his wife Frances Wellman. |
| Language of materials: | English |
| Repository: | John Hay Library, Special Collections |
| Collection number: | Ms.2007.029 |
Scope & content
The Manly Wade Wellman Papers are arranged into two series, one for the papers of Wellman himself and one for those of his wife, Frances (Obrist) Wellman (pen name Frances Garfield).
Manly Wellman's papers are arranged into five subseries. His correspondence includes an extensive collection of his letters to his mother, Lydia (Isely) Wellman, over a 15-year period. These letters contain much information about the Wellmans' family life and Manly's work habits. The volume of his professional writing is also reflected by the considerable amount of correspondence with his literary agent and numerous editors and publishers that is also included herein.
A collection of Wellman's manuscripts comprises the second subseries, along with the page proofs and galleys of several book-length works. Some of the manuscripts are original typescripts and several of these are copyedited. Others are carbon copies, mimeographs or photocopies of original manuscripts. The collection includes examples of the many genres Wellman worked in, including pulp, speculative, fantastic and historical fiction and nonfiction.
The Legal/Financial subseries consists primarily of book contracts, royalty statements and income tax returns. Wellman supported himself, his wife and son with his writing and this material is an excellent source of information about the business side of the profession.
The last two subseries include a small collection of photographs, sketchbooks, notebooks and newspaper clippings.
The second series is a small collection of the papers of Frances Obrist Wellman, including correspondence, short fiction and several long manuscripts. Most of the correspondence dates from the time of her husband's death and concerns legal and financial matters relating to Manly's writings and estate. Also included are notes and drafts of several long manuscripts, one of which is a regional cookbook accompanied by numerous recipe clippings.
Arrangement
This collection is arranged into the following series:
Series 1. Manly Wade Wellman
Series 2. Frances Wellman
Biographical note
Manly Wade Wellman (May 21, 1903-April 5, 1986) was a prolific American author of both fiction and nonfiction. He made his name in the 1930's as a writer of fantasy and speculative fiction, eventually becoming a regular contributor to such classic pulp titles as Weird Tales, Astounding, and Startling Stories. He cited H. P. Lovecraft as an influence. As the pulp market died out in the 1940's Wellman turned his talents to mystery and historical writing, and by the end of his life he had produced a large body of young adult and adult historical novels, biographies and works about Appalachian folklore and music. His biography of South Carolina Civil War General Wade Hampton—Giant in Gray—was nominated for the Pulitzer Prize in 1956.
Wellman was born in Portuguese West Africa to an American doctor and a teacher, brother of writers Paul and Alice Wellman, and of plant pathologist Frederick L. Wellman. After college he married writer Frances Obrist (who wrote as Frances Garfield) and reported for several Wichita, Kansas newspapers. The Wellmans moved to New York City during the Great Depression, where Manly joined the New York Folklore Project of the Federal Writers' Project. For the most part, though, Wellman earned his living by freelance writing. His love of southern folklore, music and history eventually took him and his family to Chapel Hill, North Carolina, where he taught and wrote until his death in 1986.
Wellman's popularity was apparent during his last illness when he and his wife received numerous letters of support and financial contributions from fellow writers and fans. During his lifetime he won the World Fantasy Award twice, the Best Story Award from Ellery Queen's Mystery Magazine and the Mystery Writers of America Edgar Award.
His wife, Frances Obrist Wellman, died in May 2000.
Access & Use
Access to the collection:
There are no restrictions on access, except that the collection can only be seen by prior appointment. Some materials may be stored off-site and cannot be produced on the same day on which they are requested.
Use of the materials:
It is necessary to secure the permission of the holder of the literary rights to the Manly Wade Wellman papers before quoting or making any reproductions in any format from this collection. Please contact the Manuscripts staff for details.
Preferred citation:
Manly Wade Wellman papers, Ms. 2007.029, Brown University Library.
Contact information:
John Hay Library, Special Collections
Box A
Brown University
Providence, RI 02912
Tel: 401-863-2146
email: hay@brown.edu

Administrative Information
| | |
| --- | --- |
| ABOUT THE COLLECTION |   |
| Acquisition: | The Manly Wade Wellman papers were purchased by Brown University in the early 1980's. |
| Accruals: | Additional materials, along with the Frances Obrist Wellman papers, were donated by David A. Drake in 2000. |
| | |
| | |
| ABOUT THE FINDING AID |   |
| Author: | Finding aid prepared by Deborah Peterson |
| Encoding: | This finding aid was produced using the Archivists' Toolkit 2013-04-02T08:49-0400 |
Additional Information
Related material:
Resources at Brown University:

Karl Edward Wagner Papers, Ms. 2002.2
Carcosa Press Records, A2003-26 (also: Hay Microfilm F5960)

Resources at other institutions:

The Voice of the Mountains web site
Fantastic Fiction's Manly Wade Wellman page
ISFDB Manly Wade Wellman Summary bibliography
Wellman Family Papers, Ms. 88-26, Special Collections and University Archives, Wichita State University
Alice Wellman Papers, CLRC-1627, University of Minnesota Libraries Children's Literature Research Collections
Frederick L. Wellman Papers, MC 347, Special Collections Research Center, North Carolina State University Libraries, Raleigh, North Carolina
Paul Iselin Wellman Papers (Collection 140). Department of Special Collections, Charles E. Young Research Library, University of California, Los Angeles

Separated material:
Manly Wade Wellman writings in Brown University's collection
Other information:

Brown University Library catalog record for this collection: Manly Wade Wellman Papers
Inventory
---
Series 1. Manly Wade Wellman, 1908-1997
10.0 boxes
Box 1-9, 11 (oversize)
Correspondence, 1930-1994
25.0 folders
Box 1
| | | | | |
| --- | --- | --- | --- | --- |
| Container | | Description | | Date |
Manuscripts, 1947-1985
8.0 boxes
Box 1-8, 11 (oversize)
| | | | | |
| --- | --- | --- | --- | --- |
| Container | | Description | | Date |
Personal, legal and financial papers, 1931-1991
2.0 boxes
Box 8-9
| | | | | |
| --- | --- | --- | --- | --- |
| Container | | Description | | Date |
Scrapbooks, clippings, juvenilia, family papers, 1931-1995
2.0 boxes
Box 9, 11 (oversize)
| | | | | |
| --- | --- | --- | --- | --- |
| Container | | Description | | Date |
Photographs, 1886-1991
Box 9, Folder 21
Series 2. Frances Obrist Wellman Papers, 1929-1999
1.0 box
Box 10
Correspondence, 1929-1999
6.0 folders
Box 10
| | | | | |
| --- | --- | --- | --- | --- |
| Container | | Description | | Date |
Manuscripts
14.0 folders
Box 10
| | | | | |
| --- | --- | --- | --- | --- |
| Container | | Description | | Date |
Personal, legal and financial papers, 1957-1995
4.0 folders
Box 10
| | | | | |
| --- | --- | --- | --- | --- |
| Container | | Description | | Date |