Richard H. Anthony papers, 1923-1958
(bulk 1923-1929)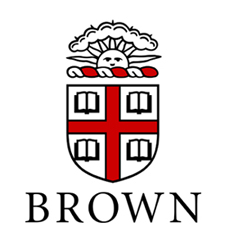 John Hay Library , Special Collections
Box A
Brown University
Providence, RI 02912
Tel: 401-863-2146
email: hay@brown.edu


Published in 2012
Collection Overview
| | |
| --- | --- |
| Title: | Richard H. Anthony papers |
| Date range: | 1923-1958, (bulk 1923-1929) |
| Creator: | Anthony, Richard H., 1903- |
| Extent: | 6 items (0.25 linear feet) |
| Abstract: | Richard H. Anthony was a Providence, Rhode Island native and Brown University graduate, class of 1925. His distinguished career included working as a journalist in Paris for the European edition of the New York Herald Tribune, where he covered the landings of Charles E. Lindburgh and Richard E. Byrd on their respective transatlantic flights in 1927. These papers include letters, family memorabilia, and a collection of autographs of Richard E. Byrd, and co-pilots Bernt Balchen, Bertand B. Acosta and George O. Noville, who accompanied him on his historic flight from New York to the coast of Normandy on July 1, 1927. |
| Language of materials: | English |
| Repository: | John Hay Library , Special Collections |
| Collection number: | Ms.2008.024 |
Scope & content
The Richard H.Anthony papers, a small collection consisting of only six items, the bulk of which covers the first half of the twentieth century, includes two letters written to Anthony: one, dated October 6, 1923, from Charles Evans Hughes (Brown class of 1881) when he was United States Secretary of State; and the other, dated April 28, 1958, from Bernt Balchen, a renown aviation pioneer. Other items of interest in this collection include an original presentation copy of
The American's Creed
, inscribed by William Tyler Page to Anthony and a small collection of autographs of Richard E. Byrd, a pioneering American polar explorer, aviator, and recipient of the Medal of Honor, and the co-pilots, Bernt Balchen, Bertand B. Acosta and George O. Noville, who accompanied Byrd on his famous transatlantic flight from New York to Normandy in 1927.
The collection also contains a tidbit of early Anthony family memorabilia: a personal, hand-written document, with an affixed, hand-made illustrated seal of the
House of Anthony
, signed by Anthony and his brother Gardiner when they were children, officially declaring their intention of respecting each other's property rights. In addition, the collection includes a sales receipt from the car dealership, Dutee W. Flint of Providence, Inc., recording Anthony's purchase of a Model A Ford Coupe on February 11, 1929.
Arrangement
The dated materials are arranged chronologically in ascending order. The undated materials follow.
Biographical Note
Richard H. Anthony was born in Providence, Rhode Island on June 20, 1903, son of Frank J. Anthony, a well-known architect, and Lilias Hall Anthony. He was educated at various grammar schools in Providence, graduating from Hope High School in 1921. Subsequently he graduated from Brown University in 1925, and from Georgetown Law School in 1933.
Soon after graduating from Brown, Anthony moved to New York and joined the staff of the
Brooklyn Daily Eagle
, where he eventually became assistant literary editor. About a year later, in 1926, he traveled to Paris to join the staff of the
New York Herald
, the European edition of the
New York Herald-Tribune
. While in Paris, Anthony covered the landings of Charles E. Lindburgh and Richard E. Byrd on their historic transatlantic flights. Also, while in Paris, he met Beulah Brown of Detroit, Michigan, who was a member of the
Paris Herald
staff. They were married in Paris on February 4, 1928, and eventually moved to Providence, Rhode Island where Anthony joined the staff of the
Providence Journal
.
Anthony's professional life continued to be both distinquished and multi-faceted. Most notably, he was secretary to United States Senator Felix Hebert, field representative of the Massachusetts Society for Social Hygiene, epidemiologist for the Massachusetts State Department of Health, and president of the Southern New York State Division of the United Nations Association of the United States of America.
Anthony died on March 1, 1995.
Access & Use
Access to the collection:
There are no restrictions on access.
Use of the materials:
Although Brown University has physical ownership of the collection and the materials contained therein, it does not claim literary rights. Researchers should note that compliance with copyright law is their responsibility. Researchers must determine the owners of the literary rights and obtain any necessary permissions from them.
Preferred citation:
Richard H. Anthony papers, Ms. 2008.024, Brown University Library.
Contact information:
John Hay Library , Special Collections
Box A
Brown University
Providence, RI 02912
Tel: 401-863-2146
email: hay@brown.edu

Administrative Information
| | |
| --- | --- |
| ABOUT THE COLLECTION |   |
| Acquisition: | Bequest of Richard H. Anthony (Brown, class of 1925) in 1996 as part of the Goff family papers (A96-76, Ms. 2008.016). |
| Processing information: | The title page image is a collection of autographs of Byrd, and co-pilots Bernt Balchen, Bertand B. Acosta and George O. Noville, who accompanied him on his historic flight from New York to the coast of Normandy on July 1, 1927. |
| | |
| | |
| ABOUT THE FINDING AID |   |
| Author: | Finding aid prepared by Robert J. Rosa. |
| Encoding: | This finding aid was produced using the Archivists' Toolkit 2012-12-07 |
Additional Information
| | |
| --- | --- |
| Related material: | RESOURCES AT BROWN: Goff Family Papers Providence Journal (on microfilm) |
| Other information: | Brown University catalog record for this collection: Richard H. Anthony papers |
Inventory
---
Box 1, Folder 1
Charles E. Hughes to Richard H. Anthony
1.0 p.
Genre: letter

1923 Oct 6
Box 1, Folder 2
Autographs
Contents Note: 1 sheet of collected autographs of Richard E. Byrd, Bernt Balchen, Bertand B. Acosta, and George O. Noville


1927
| | | | | |
| --- | --- | --- | --- | --- |
| Box 1, Folder 3 | | Duttee W. Flint of Providence, Inc., bill of sale | | 1929 Feb 11 |
Box 1, Folder 4
Bernt Balchen to Richard H. Anthony
1.0 p.
Genre: letter

1958 Apr 28
| | | | | |
| --- | --- | --- | --- | --- |
| Box 1, Folder 5 | | The American's Creed : by William Tyler Page to Richard H. Anthony | | undated |
| | | | | |
| --- | --- | --- | --- | --- |
| Box 1, Folder 6 | | Richard H. Anthony and Gardiner H. Anthony agreement | | undated |