Guide to the Arthur B. and Sally Bruce Kinsolving papers, 1885-1951
(bulk 1920-1951)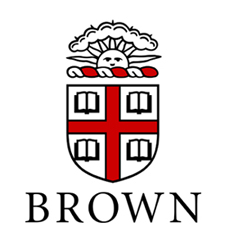 Brown University, Special Collections
Box A
Providence, RI 02912
Tel: 401-863-2146
E-mail: hay@brown.edu


Published in 2009
Collection Overview
| | |
| --- | --- |
| Title: | Arthur B. and Sally Bruce Kinsolving papers |
| Date range: | 1885-1951, (bulk 1920-1951) |
| Creator: | Kinsolving, Arthur B. (Arthur Barksdale), 1861-1951 |
| Extent: | 8 Linear Feet |
| Abstract: | The Arthur B. and Sally Bruce Kinsolving papers are primarily comprised of correspondence, articles and essays, and newsclippings, with dates ranging from 1885 to 1951. Letters from Arthur Kinsolving to his wife, Sally Bruce, and letters to Mrs. Kinsolving make up the majority of the correspondence between 1896 and 1945. The other major portion of correspondence are sympathy cards, letters and telegrams for Sally Kinsolving upon the death of her husband in 1951. |
| Language of materials: | English |
| Repository: | Brown University, Special Collections |
| Collection number: | Ms. 2009.006 |
Scope & content
The Arthur B. and Sally Bruce Kinsolving papers are primarily comprised of correspondence, articles and essays, and newsclippings, with dates ranging from 1885 to 1951. Letters from Arthur Kinsolving to his wife, Sally Bruce, and letters to Mrs. Kinsolving make up the majority of the correspondence between 1896 and 1945. The other major portion of correspondence are sympathy cards, letters and telegrams for Sally Kinsolving upon the death of her husband in 1951.
In Series 2, there are three personal diaries of Arthur Kinsolving from 1901, two travel journals from trips in 1892 and 1929, one notebook with academic and parish notes, and one diary written by both Sally and Arthur Kinsolving between 1901 and 1942.
Series 3, Writings, contains articles and essays written by both Arthur Kinsolving and others. Kinsolving's writings are more academic theological discussions and very personal recollections of his life and work. The majority of the other articles are written by others about Kinsolving, or about topics also written about by Kinsolving. Most of these materials are dated between 1935 and 1951.
Series 5 and 6 are primarily comprised of newsclippings about Kinsolving and Kinsolving's family. One folder contains articles written by Anne Kinsolving when she was a journalist for the Baltimore Sun in the 1920s and early 1930s. The scrapbook contains newsclippings and letters related to Kinsolving's retirement from the ministry in 1941.
The Church Materials in Series 6 are bulletins from church services at St. Paul's and Christ Church, both in Baltimore, and a church history of St. Paul's. The majority of these items are from the late 1920s to the late 1930s.
Arrangement
The Arthur B. and Sally Bruce Kinsolving papers are arranged into six series.
Series 1. Correspondence (arranged into two subseries and then chronologically)

Subseries 1. Correspondence from or about Arthur Kinsolving
Subseries 2. Correspondence with Sally Bruce Kinsolving

Series 2. Diaries (arranged chronologically)
Series 3. Writings (arranged by author and then chronologically)
Series 4. Newsclippings
Series 5. Scrapbook
Series 6. Church Materials
Biographical note
Arthur Barksdale Kinsolving was the son of Ovid Americus Kinsolving (1822-1894) and Lucy Lee Rogers Kinsolving (1833-1862). He he graduated from the Episcopal school in Alexandria, Virginia. Attended the University of Virginia in 1882-83. Then graduated in 1886 from the Theological Seminary of Virginia. Received a D.D. at Washington and Lee University in 1906. His first position was that of assistant rector in Warsaw, Virginia. From 1888-1906 he served at Christ Church in Brooklyn, then going to St. James in Baltimore where he served from 1906 until 1942. He wrote a number of books, some about the history of the Baltimore Church. As a number of his relatives were also ministers he wrote a book about his family.
He married Sally Archer Bruce (born 1876) on 5 February 1896 in Richmond, Virginia. They had 6 children: Mary Bruce Kinsolving James (1896-1947); Arthur Lee Kinsolving (1899-1977); Anne Seddon Kinsolving Brown (1906-1985); Herbert Leigh Kinsolving (1907-1997); Sally Kinsolving Gundersheimer (1912-1981); Lucinda Lee Kinsolving Leigh (1916-2009).
Access & Use
Access to the collection:
There are no restrictions on access, except that the collection can only be seen by prior appointment. Some materials may be stored off-site and cannot be produced on the same day on which they are requested.
Use of the materials:
Although Brown University has physical ownership of the collection and the materials contained therein, it does not claim literary rights. Researchers should note that compliance with copyright law is their responsibility. Researchers must determine the owners of the literary rights and obtain any necessary permissions from them.
Preferred citation:
Arthur B. and Sally Bruce Kinsolving papers, Ms. 2009.006, Brown University Library.
Contact information:
Brown University, Special Collections
Box A
Providence, RI 02912
Tel: 401-863-2146
E-mail: hay@brown.edu

Administrative Information
| | |
| --- | --- |
| ABOUT THE COLLECTION |   |
| Acquisition: | The Arthur B. and Sally Bruce Kinsolving papers were donated by the Brown family. |
| Accruals: | No additions to the collection are anticipated. |
| | |
| | |
| ABOUT THE FINDING AID |   |
| Author: | Finding aid prepared by Amy Greer. |
| Encoding: | Finding aid encoded by Amy Greer 2009 March 21 |
| Descriptive rules: | Finding aid based on Describing Archives: A Content Standard (DACS) |
Additional Information
| | |
| --- | --- |
| Related material: | The Brown University Library is the repository for several collections related to the Brown family and their businesses that are accessible through Josiah, including the Anne S. Kinsolving Brown papers (Ms.2007.013); John Nicholas Brown I (1861-1900) papers (Ms. 2007.010); and the John Nicholas Brown II (1900-1979) papers (Ms.2007.012). |
Inventory
---
Series 1. Correspondence, 1885-1951
Series 1. Subseries 1. Correspondence from or about Arthur Kinsolving, 1885-1951
3 boxes
| | | | | |
| --- | --- | --- | --- | --- |
| Container | | Description | | Date |
Series 1. Subseries 2. Correspondence with Sally Bruce Kinsolving, 1895-1919
4 boxes
| | | | | |
| --- | --- | --- | --- | --- |
| Container | | Description | | Date |
Series 2. Diaries, 1901-1938
6 folders
Box 4
| | | | | |
| --- | --- | --- | --- | --- |
| Container | | Description | | Date |
Series 3. Writings, 1892-1951
11 folders
Box 4
| | | | | |
| --- | --- | --- | --- | --- |
| Container | | Description | | Date |
Series 4. Newsclippings
3 folders
Box 4
Series 5. Scrapbook, 1941
2 folders and 1 scrapbook
Box 4
| | | | | |
| --- | --- | --- | --- | --- |
| Container | | Description | | Date |
Series 5. Church Materials, 1904-1950
4 folders
Box 4
| | | | | |
| --- | --- | --- | --- | --- |
| Container | | Description | | Date |