Guide to the Grolier Club records , 1891-2009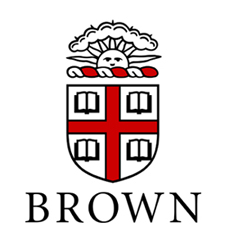 Brown University Library, Special Collections
Box A, John Hay Library
Providence, RI 02912
Tel: 401-863-2146
Fax: 401-863-2093
E-mail: hay@brown.edu


Published in 2009
Collection Overview
| | |
| --- | --- |
| Title: | Grolier Club records |
| Date range: | 1891-2009 |
| Creator: | Louttit, W. Easton (William Easton), 1904-1973 |
| Extent: | 5 linear ft. (5 records center boxes) |
| Abstract: | The Grolier Club records, 1891-2009, includes papers and materials of the Grolier Club of New York, America's oldest and largest society for bibliophiles and literary enthusiasts. The collection includes manuscripts, correspondence and ephemera related to the organization and its members. |
| Language of materials: | English |
| Repository: | Brown University Library, Special Collections |
| Collection number: | Ms.2009.008 |
Scope & content
The Grolier Club records, 1891-2009, includes papers and materials of the Grolier Club of New York. The collection includes committee reports, invitations, promotions and announcements, administrative papers, catalogs, and ephemera from club events and field trips. The collection consists of materials donated by three Grolier Club members, W. Easton Louttit, Albert E. Lownes, and Samuel Streit. Thus, the collection presents manuscripts, correspondence, and other materials associated with these members.
Arrangement
This collection is arranged into the following series:
Series 1. Reports of Officers and Committees, 1920-2008
Series 2. Invitations, 1939-2009
Series 3. Promotions/Announcements,
Series 4. Symposia/Field Trips, 1948-2009
Series 5. Administration, 1940-2009
Series 6. Publications, 1891-1989, 2009
Biographical note
The Grolier Club is a society of bibliophiles, founded in New York City in January, 1884, the oldest such club in North America. The club is named after Jean Grolier de Servières, Viscount d'Aguisy, Treasurer General of France. The Grolier Club has had three locations since being founded in 1884. In 1890 the Grolier Club moved into a Romanesque Revival building at 29 East 32nd Street. Since 1917, the club has been located at 47 East 60th Street. The Grolier Club maintains a library specializing in books, printing, binding, illustration and bookselling. The Grolier Club also facilitates public exhibitions which often include its library collections and the collections of its members.
Access & Use
Access to the collection:
There are no restrictions on access, except that the collection can only be seen by prior appointment. Some materials may be stored off-site and cannot be produced on the same day on which they are requested.
Use of the materials:
All researchers seeking to publish materials from the collections of the John Hay Library are requested to complete a Notice of Intent to Publish, prior to reproducing, quoting, or otherwise publishing any portion or extract from this collection. Although Brown University has physical ownership of the collection and the materials contained therein, it does not claim literary rights. It is up to the researcher to determine the owners of the literary rights and to obtain any necessary permissions from them.
Preferred citation:
Grolier Club records, Ms.2009.008, Brown University Library.
Contact information:
Brown University Library, Special Collections
Box A, John Hay Library
Providence, RI 02912
Tel: 401-863-2146
Fax: 401-863-2093
E-mail: hay@brown.edu

Administrative Information
| | |
| --- | --- |
| ABOUT THE COLLECTION |   |
| Acquisition: | Materials in this collection were donated by W. Easton Louttit, Albert E. Lownes, and Samuel Streit. |
| Accruals: | Additional materials may be added to this collection. |
| | |
| | |
| ABOUT THE FINDING AID |   |
| Author: | Finding aid prepared by Evan Usler. |
| Encoding: | Finding aid encoded by Evan Usler. 2009 June 24 |
| Descriptive rules: | Finding aid based on Describing Archives: A Content Standard (DACS) |
Additional Information
Inventory
---
Series 1. Reports of Officers and Committees
Box 1
Includes volumes for 1920-1931, 1933, 1937-1999, 2001-2008. Volumes published bi-annually 1979-1998. Includes 2 copies of the 1983-1984 centennial volume.

Series 2. Invitations
Box 2-3, Folders 1-65
Includes invitations to Grolier Club meetings and events, in rough chronological order and filed by year; 1939-1973, 1975, 1982-2008, 2009. Also includes undated invitations and invitations by letter/flyer (1990-2008).

Series 3. Promotions/Announcements
Box 3, Folders 66-71
Includes club promotions and rental information (one folder), club publications and book promotions (four folders), and exhibition announcements from 1995 to 2008 (one folder).

| | | | | |
| --- | --- | --- | --- | --- |
| Container | | Description | | Date |
Series 4. Symposia/Field Trips
Box 4, Folders 72-78
Includes materials related to club symposia, conferences, and field trips to other similar institutions in the North America and Europe. One such conference, the Gala Book Week (3 folders), was a series of conferences in numerous institutions in New York City, including Princeton and Columbia University, in May 1964. Other significant trips were to Washington D.C., Boston, Philadelphia and Chicago. Included is a photograph of members of the Grolier Club on a trip to the Huntington Library in San Marino, California in 1961.

| | | | | |
| --- | --- | --- | --- | --- |
| Container | | Description | | Date |
Series 5. Administration
Box 4-5, Folders 79-96
Grolier Club Centennial
Box 4, Folder 94
Includes decorative box

| | | | | |
| --- | --- | --- | --- | --- |
| Container | | Description | | Date |
Series 6. Publications
Box 4-5, Folders 95-113
| | | | | |
| --- | --- | --- | --- | --- |
| Container | | Description | | Date |