Guide to the Karen Brodkin papers, 1960-2010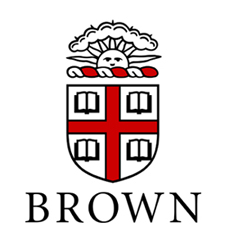 John Hay Library, University Archives and Manuscripts
Box A
Brown University
Providence, RI 02912
Telephone: Manuscripts: 401-863-3723; University Archives: 401-863-2148
Email: Manuscripts: hay@brown.edu; University Archives: archives@brown.edu


Published in 2015
Collection Overview
| | |
| --- | --- |
| Title: | Karen Brodkin papers |
| Date range: | 1960-2010 |
| Creator: | Brodkin, Karen |
| Abstract: | The Karen Brodkin Papers consist of writings, photographs, audio and visual materials, correspondence, and ephemera from 1960-2010. The materials in the collection relate to her research and work in the field of Anthropology. |
| Language of materials: | English |
| Repository: | John Hay Library, University Archives and Manuscripts |
| Collection number: | Ms.2010.007 |
Scope & content
The Karen Brodkin papers contain materials related to and including Brodkin's writings, talks, trips to Cuba, professional organizations, and conferences. Brodkin's materials are arragned according to her own organizational scheme. The "Writings" subseries contains Brodkin's articles and book reviews written of other authors' works, along with articles reviewing or citing her works. The "Talks" subseries includes physical copies of talks she presented throughout her career. Within these two subseries are some audio and video recordings and discs of her talks and her research. The "Travel to Cuba" subseries includes newspaper clippings, stamps, notebooks, documents relating to her lost passport case, and a disc of pictures from her two trips to Cuba. The "Professional Organizations and Conferences" subseries includes programs and newsletters for specific organizations and conferences, including. The "Non-Teaching Faculty Activity" subseries includes papers relating to various events Brodkin participated in while Brodkin a faculty member at various institutions. The "Miscellaneous" subseries contains a booklet of WAC Stats and information about a Guess? Workers controversy.
Arrangement
The collection is divided into the following series: Series 1. Accession from 2010
Subseries 1. Writings
Subseries 2. Talks
Subseries 3. Travel to Cuba
Subseries 4. Professional Organizations and Conferences
Subseries 5. Non-Teaching Faculty Activity
Subseries 6. Miscellaneous.
Series 2. Accession from 2015
Biographical note
Karen Brodkin is a prominent figure in the field of Anthropology. Her research focuses on gender studies and race studies, primarily dealing with Jewish issues. Brodkin received her A.B. from Brandeis University in 1963, her M.A. from Harvard University in 1964, and her Ph.D. from the University of Michigan in 1971. Her dissertation was titled "Economic Bases of Sexual Equality: A Comparative Study of Four African Societies." She held Assistant Professor positions at several universities from 1967-1980 and spent seven years at Oakland University during that time. After holding various other faculty positions, Brodkin served for six years as the Director of Women's Studies at UCLA beginning in 1987. In 1989, she became Professor of Anthropology and Women's Studies at UCLA, and is currently Professor Emerita.
Brodkin has received several fellowships, honors, and grants in her scholarly career, including an Honorable Mention for the Gustavus Myers Outstanding Book Award for
How Jews Became White Folks and What That Says About Race in America
(Rutgers University Press, 1998) and the Conrad Arensberg Award from the Society for the Anthropology of Work for
Caring by the Hour
(University of Illinois Press, 1998). Her other awards include two National Science Foundation grants.
Brodkin's published books are
Sisters and Wives: The Past and Future of Sexual Equality
(University of Illinois Press, 1982),
My Troubles are Going to Have Trouble with Me
(Rutgers University Press, 1984),
Making Democracy Matter: Identity and Activism in Los Angeles
(Rutgers University Press, 2007), and
Power Politics: Environmental Activism in South Los Angeles
(Rutgers University Press, 2009). She has also been published in scholarly journals including
Anthropologica
,
American Ethnologist
, and
Jewish Currents
, and has served on over fifteen editorial and advisory boards.
Access & Use
Access to the collection:
There are no restrictions on access, except that the collection can only be seen by prior appointment. Some materials may be stored off-site and cannot be produced on the same day on which they are requested.
Use of the materials:
All researchers seeking to publish materials from the collections of the John Hay Library are requested to complete a Notice of Intent to Publish, available on the John Hay Library website or by request, prior to reproducing, quoting, or otherwise publishing any portion or extract from this collection. Although Brown University has physical ownership of the collection and the materials contained therein, it does not claim literary rights. It is up to the researcher to determine the owners of the literary rights and to obtain any necessary permissions from them.
Preferred citation:
Karen Brodkin papers, Ms.2010.007, Feminist Theory Archive, Brown University Library.
Contact information:
John Hay Library, University Archives and Manuscripts
Box A
Brown University
Providence, RI 02912
Telephone: Manuscripts: 401-863-3723; University Archives: 401-863-2148
Email: Manuscripts: hay@brown.edu; University Archives: archives@brown.edu

Administrative Information
| | |
| --- | --- |
| ABOUT THE COLLECTION |   |
| Acquisition: | Gift of Karen Brodkin beginning in 2009. |
| Accruals: | Further accruals for this collection are possible. |
| Processing information: | Collection processed in 2010 by Miranda Nero, with additions processed in 2015 by Wendy Korwin. |
| | |
| | |
| ABOUT THE FINDING AID |   |
| Author: | Finding aid prepared by Miranda Nero and Wendy Korwin on behalf of the Pembroke Center for the Teaching and Research on Women and the Brown University Library. |
| Encoding: | This finding aid was produced using the Archivists' Toolkit 2015-05-26 |
| Descriptive rules: | Finding aid based on Describing Archives: A Content Standard (DACS) |
| Sponsor: | Curatorial work and processing provided by the Pembroke Center for Teaching and Research on Women on behalf of the Feminist Theory Archive, Brown University Library. |
Additional Information
| | |
| --- | --- |
| Related material: | To find Karen Brodkin's published works, follow this link: Brodkin,Karen. |
Inventory
---
Series 1. Accessions from 2010, 1960-2006
Subseries 2. Writings
Box 1-2
| | | | | |
| --- | --- | --- | --- | --- |
| Container | | Description | | Date |
Subseries 2. Talks
Box 2
| | | | | |
| --- | --- | --- | --- | --- |
| Container | | Description | | Date |
Subseries 3. Travel to Cuba
Box 2
| | | | | |
| --- | --- | --- | --- | --- |
| Container | | Description | | Date |
Subseries 4. Professional Organizations and Conferences
Box 3
| | | | | |
| --- | --- | --- | --- | --- |
| Container | | Description | | Date |
Subseries 5. Non-Teaching Faculty Activity
Box 3
| | | | | |
| --- | --- | --- | --- | --- |
| Container | | Description | | Date |
Subseries 6. Miscellaneous
Box 3
| | | | | |
| --- | --- | --- | --- | --- |
| Container | | Description | | Date |
Series 2. Accessions from 2015, 1964-2010
| | | | | |
| --- | --- | --- | --- | --- |
| Container | | Description | | Date |