Guide to the Seyla Benhabib papers, 1970-2005
(bulk 1994-1999)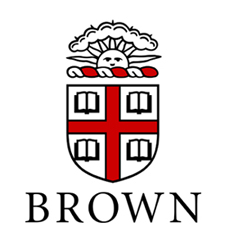 John Hay Library
Box A
Brown University
Providence, RI 02912
Tel: 401-863-2146
Fax: 401-863-2093
email: hay@brown.edu


Published in
Collection Overview
| | |
| --- | --- |
| Title: | Seyla Benhabib papers |
| Date range: | 1970-2005, (bulk 1994-1999) |
| Creator: | Benhabib, Seyla |
| Extent: | 3 linear feet |
| Abstract: | The Seyla Benhabib papers are primarily comprised of correspondence, administrative records, course materials, and writings. Much of the material relates to committees at Harvard University concerned with the status of women faculty. |
| Language of materials: | English |
| Repository: | John Hay Library |
| Collection number: | Ms. 2010.045 |
Scope & content
The Seyla Benhabib papers are primarily comprised of correspondence, administrative records, course materials, and writings. The collection is arranged into eight series. Series 1, Correspondence, contains professional correspondence primarily about publishing and speaking invitations. These materials are dated between 1990 and 2002.
Series 2, Early Academics, is comprised of papers and notebooks written by Benhabib while in undergraduate or graduate school between 1970 and 1972. Manuscripts and presentations written by Benhabib following graduate school are located in Series 3, Writings, dating between 1973 and 1995.
Series 4, Course Materials, contain syllabi, course notes, and essays related to Benhabib's work as a professor. Her courses were in philosophy, political science, and feminist theory taught between 1992 and 2002. Series 5, Writings by Others, includes articles, published and unpublished, by other scholars, some with Benhabib's notes.
In Series 6, Committees, are notes, memos, and correspondence related to committees at Harvard University. The committees include the Committee on Degrees in Social Studies and the Committee on the Status of Women. These materials date between 1985 to 2004.
The professional materials in Series 7 include Benhabib's curriculum vitae, application for the National Endowment for the Humanities, and newsclippings about Benhabib.
Finally, Series 8, Conferences, contains materials about conferences attended by and presented at by Benhabib. Conferences were international in scope. Some presentations given by Benhabib are included. The conferences date between 1982 to 2005.
Arrangement
The collection is arranged in the following eight series:
Series 1. Correspondence
Series 2. Early Academics
Series 3. Writings
Series 4. Course Materials
Series 5. Writings By Others
Series 6. Committees
Series 7. Professional
Series 8. Conferences
Biographical note
Seyla Benhabib is the Eugene Meyer Professor of Political Science and Philosophy at Yale University and was Director of its Program in Ethics, Politics and Economics (2002-2008). Professor Benhabib was the President of the Eastern Division of the American Philosophical Association in 2006-07 and Fellow at the Wissenschaftskolleg zu Berlin in 2009. She is the recipient of the Ernst Bloch prize in 2009.
She is the author of Critique, Norm and Utopia: A Study of the Normative Foundations of Critical Theory (1986); Situating the Self: Gender, Community and Postmodernism in Contemporary Ethics (1992); winner of the National Educational Association's best book of the year award); together with Drucilla Cornell, Feminism as Critique (1986); then with, Judith Butler, Drucilla Cornell and Nancy Fraser, Feminist Contentions: A Philosophical Exchange (1994); The Reluctant Modernism of Hannah Arendt (1996; reissued in 2002); The Claims of Culture: Equality and Diversity in the Global Era, (2002) and The Rights of Others: Aliens, Citizens and Residents (2004), which won the Ralph Bunche award of the American Political Science Association (2005) and the North American Society for Social Philosophy award (2004). Another Cosmopolitanism: Hospitality, Sovereignty and Democratic Iterations, based on Professor Benhabib's 2004 Tanner Lectures delivered at Berkeley, with responses by Jeremy Waldron, Bonnie Honig and Will Kymlicka has appeared from Oxford University Press in 2006.
She has also edited 8 volumes, ranging from discussions of communicative ethics, to democracy and difference, to identities, allegiances and affinities, and gender, citizenship and immigration. The latest is a volume coedited with Judith Resnik of the Yale Law School and called, Mobility and Immobility: Gender, Borders and Citizenship (2009).
Her work has been translated into German, Spanish, French, Italian, Turkish, Swedish, Russian, Serbo-Croatian, Slovenian, Hebrew, Japanese and Chinese.
She has been a member of the American Academy of Arts and Science since 1995 and has held the Gauss Lectures (Princeton, 1998); the Spinoza Chair for distinguished visitors (Amsterdam, 2001); the John Seeley Memorial Lectures (Cambridge, 2002), the Tanner Lectures (Berkeley, 2004) and was the Catedra Ferrater Mora Distinguished Professor in Girona, Spain (Summer 2005). She received an Honorary degree from the Humanistic University in Utrecht in 2004.
Biography taken from
Benhabib's Yale University Faculty Biography
Access & Use
Access to the collection:
There are no restrictions on access except for a number of folders as per the instructions of Professor Benhabib. The collection can only be seen by prior appointment because some materials may be stored off-site and cannot be produced on the same day on which they are requested.
Use of the materials:
All researchers seeking to publish materials from the collections of the John Hay Library are requested to complete a Notice of Intent to Publish, available on the John Hay Library website or by request, prior to reproducing, quoting, or otherwise publishing any portion or extract from this collection. Although Brown University has physical ownership of the collection and the materials contained therein, it does not claim literary rights. It is up to the researcher to determine the owners of the literary rights and to obtain any necessary permissions from them.
Preferred citation:
Seyla Benhabib papers, Ms.2010.045, Feminist Theory Archive, Brown University Library.
Contact information:
John Hay Library
Box A
Brown University
Providence, RI 02912
Tel: 401-863-2146
Fax: 401-863-2093
email: hay@brown.edu

Administrative Information
| | |
| --- | --- |
| ABOUT THE COLLECTION |   |
| Acquisition: | The Seyla Benhabib papers were donated to the Feminist Theory Archive by Seyla Benhabib in September 2010. |
| | |
| | |
| ABOUT THE FINDING AID |   |
| Author: | Finding aid prepared by Amy Greer on behalf of the Pembroke Center for the Teaching and Research on Women and the Brown University Library. |
| Descriptive rules: | Finding aid based on Describing Archives: A Content Standard (DACS) |
| Sponsor: | Curatorial work and processing provided by the Pembroke Center for Teaching and Research on Women on behalf of the Feminist Theory Archive, Brown University Library. |
Additional Information
Inventory
---
Series 1. Correspondence
| | | | | |
| --- | --- | --- | --- | --- |
| Container | | Description | | Date |
Series 2. Early Academics
| | | | | |
| --- | --- | --- | --- | --- |
| Container | | Description | | Date |
Series 3. Writings
| | | | | |
| --- | --- | --- | --- | --- |
| Container | | Description | | Date |
Series 4. Course Materials
| | | | | |
| --- | --- | --- | --- | --- |
| Container | | Description | | Date |
Series 5. Writings by Others
| | | | | |
| --- | --- | --- | --- | --- |
| Container | | Description | | Date |
Series 6. Committees
| | | | | |
| --- | --- | --- | --- | --- |
| Container | | Description | | Date |
Series 7. Professional
| | | | | |
| --- | --- | --- | --- | --- |
| Container | | Description | | Date |
Series 8. Conferences
| | | | | |
| --- | --- | --- | --- | --- |
| Container | | Description | | Date |