Guide to the Shawomet Baptist Church Records, 1727-2011
(bulk 1945-1999)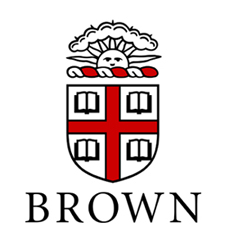 John Hay Library , Special Collections
Box A
Brown University
Providence, RI 02912
Tel: 401-863-2146
email: hay@brown.edu


Published in 2012
Collection Overview
| | |
| --- | --- |
| Title: | Shawomet Baptist Church records |
| Date range: | 1727-2011, (bulk 1945-1999) |
| Creator: | Shawomet Baptist Church |
| Extent: | 11.0 Linear feet |
| Abstract: | The Shawomet Baptist Church records include founding documents, publications, meeting minutes, correspondence, financial records, membership lists, club and activity records and photographic materials documenting the 170-year history of the congregation, which was founded in 1842 and dissolved in 2011. The bulk of the material covers the period from 1945 through 1999. This is part of the Rhode Island Baptist Heritage Center collection. |
| Language of materials: | English |
| Repository: | John Hay Library , Special Collections |
| Collection number: | MS.2011.018 |
Scope & content
The Shawomet Baptist Church Records (1727-2011) comprise eleven boxes of administrative and financial documents, church newsletters and bulletins, membership lists, club records, historical narratives, newspaper clippings and photographs. This material includes accounts of the establishment of the congregation, minutes of many church club activities, and records of the financial and leadership problems that lead to Shawomet's eventual dissolution in 2011. The bulk of the material date from 1945 to 1999. This is part of the Rhode Island Baptist Heritage Center collection.
Access Points
Subject NamesSubject OrganizationsSubject Topics
Document Types
Subject Topics
Arrangement
Series 1. History
Series 2. Administration
Series 3. Publications
Series 4. Club records
Series 5. Photographs
Historical Note
The Shawomet Baptist Church was officially organized in 1842 as the Old Warwick Baptist Church. The original congregation of "Six Principle" Baptists combined resources with Regular (Calvinist) Baptists, whose numbers were growing as a result of the Second Great Awakening, to occupy a small meetinghouse on the Warwick Neck peninsula in Rhode Island. In 1851 their name was officially changed to Shawomet Baptist Church. The word Shawomet is the Narragansett Indian name for Warwick Neck.
The early history of the church was characterized by a series of religious revivals and financial setbacks. In 1884 the congregation built a church which was destroyed two years later by a mysterious fire. In 1888 another new church was dedicated (that building suffered two major fires in its turn in 1927 and 1957) and the membership continued to grow under a series of pastors. Like so many congregations, Shawomet reached its peak membership during the economic boom years of the 1950's and 1960's, when the congregation was involved in multiple club and educational activities.
In addition to the building fires of the twentieth century, the Shawomet Baptist Church endured several crises of leadership. In 1917 its pastor, Rev. G. B. Cowell, succumbed to the influenza pandemic. The years of Rev. Paul Dreschler's pastorship, from 1967 to 1977, were characterized by personal problems that included his alcoholism and divorce. His tenure ended when he announced from the pulpit that he was homosexual. He was succeeded by the Rev. Donald Valentine who alienated several church officers, including the financial secretary, who subsequently resigned. The new financial secretary, Joseph St. Germaine, systematically looted more than $25,000 from church accounts before being discovered in 1986.
By the 1980's, church membership was declining, one result of the demoralizing effects of the financial and leadership troubles of the previous decades. The sudden death in 2010 of the pastor emeritus, Hank Pederson, signalled the end. Shawomet Baptist Church officially closed on May 15, 2011.
Access & Use
Access to the collection:
There are no restrictions on access, except that the collection can only be seen by prior appointment. Some materials may be stored off-site and cannot be produced on the same day on which they are requested.
Use of the materials:
Although Brown University has physical ownership of the collection and the materials contained therein, it does not claim literary rights. Researchers should note that compliance with copyright law is their responsibility. Researchers must determine the owners of the literary rights and obtain any necessary permissions from them.
Preferred citation:
Shawomet Baptist Church records, Rhode Island Baptist Heritage Center collection, Ms. 2011.018, Brown University Library.
Contact information:
John Hay Library , Special Collections
Box A
Brown University
Providence, RI 02912
Tel: 401-863-2146
email: hay@brown.edu

Administrative Information
| | |
| --- | --- |
| ABOUT THE COLLECTION |   |
| Acquisition: | This collection was donated by the Rhode Island Baptist Heritage Center in 2011. |
| | |
| | |
| ABOUT THE FINDING AID |   |
| Author: | Finding aid prepared by Deborah Peterson |
| Encoding: | This finding aid was produced using the Archivists' Toolkit, 23 July 2012 |
| Descriptive rules: | Finding aid based on Describing Archives: A Content Standard (DACS) |
Additional Information
| | |
| --- | --- |
| Related material: | This collection forms part of the Rhode Island Baptist Heritage Center collection. See also: |
Inventory
---
Series 1. History
| | | | | |
| --- | --- | --- | --- | --- |
| Container | | Description | | Date |
Series 2. Administration
Subseries A. Governance
| | | | | |
| --- | --- | --- | --- | --- |
| Container | | Description | | Date |
Subseries B. Finances
| | | | | |
| --- | --- | --- | --- | --- |
| Container | | Description | | Date |
Subseries C. Membership
| | | | | |
| --- | --- | --- | --- | --- |
| Container | | Description | | Date |
Subseries D. Property
| | | | | |
| --- | --- | --- | --- | --- |
| Container | | Description | | Date |
Series 3. Publications
| | | | | |
| --- | --- | --- | --- | --- |
| Container | | Description | | Date |
Series 4. Club records
| | | | | |
| --- | --- | --- | --- | --- |
| Container | | Description | | Date |
Series 5. Photographs
| | | | | |
| --- | --- | --- | --- | --- |
| Container | | Description | | Date |