Guide to the Royal Theatre Records, 1914-1934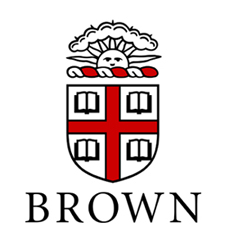 John Hay Library
Box A
Brown University
Providence, RI 02912
Tel: 401-863-2146
Fax: 401-863-2093
email: hay@brown.edu


Published in 2012
Collection Overview
| | |
| --- | --- |
| Title: | Royal Theatre Records |
| Date range: | circa 1914-1934 |
| Creator: | Acker, Leonard R. |
| Extent: | 4.5 linear feet |
| Abstract: | The Royal Theatre Records comprise the business records of the Royal Theatre in Olneyville Square, Providence, Rhode Island, 1912-1935. The records document the day-to-day management of a small motion picture theater as well as its integration in local, regional, and national networks. Materials include correspondence, account books, invoices, receipts, tax records, insurance policies, legal documents, clippings, and trade publications. |
| Language of materials: | English |
| Repository: | John Hay Library |
| Collection number: | MS.2011.034 |
Scope & content
The Royal Theatre Records comprise the business records of the Royal Theatre in Olneyville Square, Providence, Rhode Island, 1912-1935. Records consist of correspondence, account books, invoices and receipts, tax records, insurance and legal documents, and printed materials including clippings and industry publications.
Series 1: Correspondence. The bulk of the materials consist of routine incoming business correspondence arranged alphabetically within the following date ranges: 1916-1918, 1918-1920, 1922-1924, 1926-1928. Date ranges correspond to letter boxes used in original filing system. The bulk of this material consists of incoming correspondence from film distribution companies and their regional subsidiaries and includes agreements, schedules, and promotions related to film distribution. This correspondence documents a network of national, regional, and local agencies and actors. Additional correspondence documents the day-to-day management of the theater. Two folders of outgoing correspondence, dated 1924-1926, follow the incoming correspondence. With few exceptions, outgoing correspondence consists of unsigned typescript copies of letters sent by J. Fred Lovett, theatre manager, and addressed to the Amusement Inspector, Liet. George W. Cowan, of the Providence Police. This correspondence details the schedule of motion pictures for the coming week. Significant correspondents include: American Feature Film Co.; American Society of Composers, Authors, and Publishers; Board of Fire Commissioner's Office (Providence, R.I.); Board of Police Commissioner (Providence, R.I.); Eastern Feature Film Co.; Employer's Liability Assurance Corporation; Famous Players-Lasky Corporation; Federated Feature Film Exchange, Inc. of New England; Fox Film Corporation; General Film Co.; George Cowan, Office of Amusement Inspector; Goldwyn Distributing Corporation; Heywood-Wakefield Company; International Alliance of Theatrical Stage Employees, Local No. 23; Liberty Loan Committee of Rhode Island; Major Film Corporation; Metro Pictures Corporation; Motion Picture Theatre Owners of America; Motion Picture War Service Bureau. New England Division; New England Universal Film Exchange; Pathé Exchange; Select Pictures Corporation; Vitagraph; W.W. Hodkinson Corporation; World Film Corporation. Note that materials are not always filed consistently over time. For example, correspondence from George Cowan can be found under the last name Cowan, and his office, Amusement inspector.
Series 2: Financial records. The materials are arranged in five subseries: account books, invoices and receipts, payroll, taxes, and banking. Banking records constitute the largest component of the series and comprise monthly statements, canceled checks, and check registers, from accounts with the Union Trust Company (Providence, R.I.) and the Industrial Trust Company (Providence, R.I.). Banking materials date from 1914-1917. Tax records consist of limited correspondence and admission tax reports maintained by the theater, 1917-1924. Payroll is limited to undated manuscript lists.
Series 3: Insurance and legal records. Materials are arranged chronologically and include fire and liability insurance policies, film distribution and other contracts, licences, and a Writ of Summons against Mabel E. Whelden, et al.
Series 4: Printed materials. Series consists of collected clippings; annotated extracts from the Providence house directory (1924); short runs of two motion picture trade journals: Harrison's Reports (1920-1923) and Reeland Reviews (1922-1924); and 2 blueprint cadastral maps of the land on on Olneyville Square (Providence) belonging to Lydia A. Waterman. Clippings comprise film reviews from the trade journal Wid's Daily (1918-1919).
Arrangement
The records are organized in four series: 1. Correspondence, 2. Financial records, 3. Insurance and legal records, 4. Printed materials. Chronological organization predominates throughout, with correspondence and printed materials arranged alphabetically within chronological ranges.
Historical Note
The Royal Theatre was built in 1914 by Charles W. Tupper and Earl C. Wheldon. The approximately 1500 seat theatre was managed by Tupper and Wheldon until 1926 when it was leased to a range of management companies including Regional Chain Theatres of New England, D & R Amusement Co., and E. M. Loew Interests. The theatre was demolished after 1955.
Description derives from resources available at Cinema Treasures, url: http://cinematreasures.org/theaters/6394.
Access & Use
Access to the collection:
There are no restrictions on access, except that the collection can only be seen by prior appointment. Some materials may be stored off-site and cannot be produced on the same day on which they are requested.
Use of the materials:
Although Brown University has physical ownership of the collection and the materials contained therein, it does not claim literary rights. Researchers should note that compliance with copyright law is their responsibility. Researchers must determine the owners of the literary rights and obtain any necessary permissions from them.
Preferred citation:
Royal Theatre Olneyville Records, Ms.2011.034, Brown University Library.
Contact information:
John Hay Library
Box A
Brown University
Providence, RI 02912
Tel: 401-863-2146
Fax: 401-863-2093
email: hay@brown.edu

Administrative Information
| | |
| --- | --- |
| ABOUT THE COLLECTION |   |
| Acquisition: | Records of the Royal Theatre received as a gift from Alveretta Murphy, September 10, 2010 (accession number A2010.089). Donation made in memory of Alveretta Murphy's parents, Charles Waterman Tupper and Isabell Tupper. |
| | |
| | |
| ABOUT THE FINDING AID |   |
| Author: | Finding aid prepared by Brown University Library staff. |
| Encoding: | This finding aid was produced using the Archivists' Toolkit 27 March 2012 |
| Descriptive rules: | Finding aid based on Describing Archives: A Content Standard (DACS) |
| Sponsor: | Processing funded by a grant from the National Historical Publications and Records Commission. |
Additional Information
Inventory
---
Series 1. Correspondence, circa 1916-1928, undated
Suberies 1. Incoming correspondence, circa 1916-1928, undated
Box 1
Subseries 2. Outgoing correspondence, 1924-1926, undated
Box 1
Series 2. Financial records, circa 1914-1928, undated
Subseries 1. Account books, 1914-1923
| | | | | |
| --- | --- | --- | --- | --- |
| Container | | Description | | Date |
Subseries 2. Invoices and receipts, 1914-1928, undated
Box 2
Subseries 3. Payroll
Box 2
Weekly pay roll form, 2 undated sheets

Subseries 4. Taxes, 1917-1924
Box 2
Subseries includes correspodence and internal admission tax records. Correspondence received from Treasury Department, Office of Collector of Internal Revenue, dated 1918 June 6 - 1919 November 25. Ten tax workbooks, Internal Revenue Admission Tax Report, documenting admission taxes, 1917-1924.

Subseries 5. Banking, 1914-1927
| | | | | |
| --- | --- | --- | --- | --- |
| Container | | Description | | Date |
Series 3. Insurance and legal records, 1912-1935
Box 2
Series 4. Printed materials, circa 1918-1924
| | | | | |
| --- | --- | --- | --- | --- |
| Container | | Description | | Date |