Guide to the Dave Church papers, 1957-2008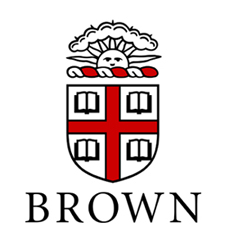 John Hay Library, Special Collections
Box A
Brown University
Providence, RI 02912
Tel: 401-863-2146
email: hay@brown.edu


Published in 2013
Collection Overview
| | |
| --- | --- |
| Title: | Dave Church papers |
| Date range: | 1957-2008 |
| Creator: | Church, Dave |
| Extent: | 23.0 Linear feet |
| Abstract: | The Dave Church papers contain correspondence, notebooks, manuscripts, broadsides, poetry journals, artwork, audio- and videocassettes, representing all aspects of Church's poetry: creation, editing, submission, publication and performance. Also included is a collection of poetry books by other authors, inscribed to Church. Most of the material is from the years 1996-2008 (although some items date from as early as 1957). |
| Language of materials: | English |
| Repository: | John Hay Library, Special Collections |
| Collection number: | Ms.2011.035 |
Scope & content
The Dave Church papers is a comprehensive collection of the poet's correspondence, poetry and prose manuscripts, notebooks, broadsides, books and audiovisual materials. Although Church was a Rhode Island-based poet, his correspondence reflects the extent of his influence and includes A.D. Winans (Boxes 7-8), T. Kilgore Splake (Box 6) and Gerald Nicosia (Boxes 4-5). Church's life and work were deeply influenced by the Beat poets. Included in the collection is an extensive assortment of his manuscripts and published poetry along with titles by many of his contemporaries, often inscribed to Church. Also included are audio and video recordings of Church and others reading and discussing their work.
The papers are arranged into seven series. Series 1, Correspondence (1986-2008), is organized into two groupings: the first is an alphabetical arrangement of letters by author/recipient or journal title; the second is a chronological arrangement of submission letters from, and responses to, Church. The latter group includes submission letters sent to Church for inclusion in the
Alternative Voices in American Writing Anthology
.
Series 2, Notes (1970-2008), is a collection of notebooks, journals, poem drafts, address books, submission records and annotated articles.
Series 3, Manuscripts (1974-2008), is a collection of manuscript versions of prose and poetry works, both edited and unedited. This series also includes the galley copies of several works, including
Alternative Voices in American Writing anthology
.
Series 4, Publications (1976-2008), contains an extensive collection of Church's published poems, arranged by year and by publishing journal, his chapbook publications, reviews and submission lists. Also included are numerous poetry books by other authors, many of them inscribed to Church, as well as broadsides, posters and flyers.
Series 5, Artwork (1963-2004), includes drawings, collages and photographs, most by artists other than Church.
Series 6, Multimedia (1957-2007) contains audiocassette and compact disk recordings of poetry readings and musical performances, most by poets other than Church, as well as videocassette recordings and photographs. Several floppy disks containing Church's poetry are also included.
Series 7, Miscellaneous (1965-2008), includes several reference books and articles relating to proofreading and literary criticism along with a souvenir Green Bean Press keychain and Naked Lunch button (Box 22).
Arrangement
This collection is organized into seven series:
Series 1. Correspondence
Series 2. Notes
Series 3. Manuscripts
Series 4. Publications
Series 5. Artwork
Series 6. Multimedia
Series 7. Miscellaneous
Biographical note
The poet Dave Church was born in Providence, Rhode Island in 1947, one of eight children. He grew up in Lincoln, Rhode Island on a dairy farm. He attended LaSalle Academy but decided to leave during his senior year before graduating in order to travel and study the Beat poets. Church had an eclectic work history as a roofer, bouncer, and street barker before forming his own house painting company and finally working as a cabdriver. All the while he was publishing his poetry in numerous literary journals and corresponding with many writers and editors. He published at least 8 poetry chapbooks and one of prose. He was married three times and had a son, Jonathan, and a daughter, Michaela. He died in his cab of a heart attack on November 27, 2008.
Access & Use
Access to the collection:
Collection is open for research; access requires at least 24 hours advance notice.
Use of the materials:
All researchers seeking to publish materials from the collections of the John Hay Library are requested to complete a Notice of Intent to Publish, prior to reproducing, quoting, or otherwise publishing any portion or extract from this collection. Although Brown University has physical ownership of the collection and the materials contained therein, it does not claim literary rights. It is up to the researcher to determine the owners of the literary rights and to obtain any necessary permissions from them.
Preferred citation:
Dave Church Papers, Ms.2011.035, Brown University Library.
Contact information:
John Hay Library, Special Collections
Box A
Brown University
Providence, RI 02912
Tel: 401-863-2146
email: hay@brown.edu

Administrative Information
| | |
| --- | --- |
| ABOUT THE COLLECTION |   |
| Acquisition: | The Dave Church papers were donated by his son Jonathan Church in 2009 (A2009-037). |
| Processing information: | This collection was processed under the guidelines of the two-year Basic Processing grant awarded to Brown by the NHPRC. Materials were refoldered as needed and housed in acid free boxes to solidfy the integrity of each series. |
| | |
| | |
| ABOUT THE FINDING AID |   |
| Author: | Finding aid prepared by Brown University Library staff |
| Encoding: | This finding aid was produced using the Archivists' Toolkit 2013-02-15 |
| Descriptive rules: | Finding aid based on Describing Archives: A Content Standard (DACS) |
| Sponsor: | Processing funded by a grant from the National Historical Publications and Records Commission. |
Additional Information
Inventory
---
Series 1. Correspondence, 1986-2008
8.5 boxes
| | | | | |
| --- | --- | --- | --- | --- |
| Container | | Description | | Date |
Series 2. Notes, 1970-2008
2.0 boxes
| | | | | |
| --- | --- | --- | --- | --- |
| Container | | Description | | Date |
Series 3. Manuscripts, 1974-2008
4.0 boxes
| | | | | |
| --- | --- | --- | --- | --- |
| Container | | Description | | Date |
Series 4. Publications, 1976-2008
5.75 boxes
| | | | | |
| --- | --- | --- | --- | --- |
| Container | | Description | | Date |
Series 5. Artwork, 1963-2004
0.25 box
| | | | | |
| --- | --- | --- | --- | --- |
| Container | | Description | | Date |
Series 6. Multimedia, 1957-2007
1.0 box
| | | | | |
| --- | --- | --- | --- | --- |
| Container | | Description | | Date |
Series 7. Miscellaneous, 1965-2008
1.5 boxes
| | | | | |
| --- | --- | --- | --- | --- |
| Container | | Description | | Date |