Guide to the Edwin Scribner papers, 1898-1944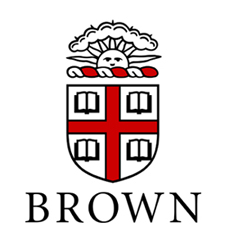 John Hay Library
Box A
Brown University
Providence, RI 02912
Tel: 401-863-2146
Fax: 401-863-2093
email: hay@brown.edu


Published in 2012
Collection Overview
| | |
| --- | --- |
| Title: | Edwin Scribner papers |
| Date range: | 1898-1944 |
| Creator: | Scribner, Edwin |
| Extent: | 1 linear foot |
| Abstract: | The Edwin Scribner papers contain unpublished typescripts for plays written by him, 10 photographs, and a 2 volume diary for 1898-1921. |
| Language of materials: | English |
| Repository: | John Hay Library |
| Collection number: | MS.2012.005 |
Scope & content
This collection contains unpublished typescripts for plays written by Edwin Scribner. The photographs include 5 portraits of Edwin and 5 scenes from a play in which he starred. The collection also contains a 2 volume diary written by Edwin from 1898-1921. The diary contains a running tally of all the plays in which he performed and the cities and towns he visited as part of various acting troupes. He also lists all the plays and movies he goes to see. It is an interesting and intimate record of the life of an actor who is constantly travelling.
Access Points
Subject TopicsOccupationsDocument TypesSubject Topics
Arrangement
The collection is arranged alphabetically by the title of the manuscript.
Biographical Note
Edwin Scribner was born in Logansport, IN on 15 February 1879, the son of Charles H. Scribner (1849-1886) and Arletta Ann "Lettie" Hunt (1850-1933). On 27 July 1898, he quit his job in the Master Mechanics office of the Pan Handle Railroad in Logansport and, as he states in the first volume of his diary, "From that date the theater has been my interest and occupation in life." He attended Edmund Mortimer's School of Dramatic Art and Elocution in Chicago, IL starting on 28 July 1898. He spent his life as an itinerant actor and a playwright, writing at least 50 plays many of which were published. He died in Waterville, ME on 23 Sep 1964.
Access & Use
Access to the collection:
There are no restrictions on access, except that the collection can only be seen by prior appointment. Some materials may be stored off-site and cannot be produced on the same day on which they are requested.
Use of the materials:
Although Brown University has physical ownership of the collection and the materials contained therein, it does not claim literary rights. Researchers should note that compliance with copyright law is their responsibility. Researchers must determine the owners of the literary rights and obtain any necessary permissions from them.
Preferred citation:
Meshanticut Park Community Baptist Church records, Ms. 2012.007, Brown University Library.
Contact information:
John Hay Library
Box A
Brown University
Providence, RI 02912
Tel: 401-863-2146
Fax: 401-863-2093
email: hay@brown.edu

Administrative Information
| | |
| --- | --- |
| ABOUT THE COLLECTION |   |
| Acquisition: | Gift of Falmouth Historical Society, February 2012. |
| | |
| | |
| ABOUT THE FINDING AID |   |
| Author: | Finding aid prepared by Karen Eberhart |
| Encoding: | This finding aid was produced using the Archivists' Toolkit 2012 Mar 30 |
| Descriptive rules: | Finding aid based on Describing Archives: A Content Standard (DACS) |
Additional Information
| | |
| --- | --- |
| Related material: | The John Hay Library at Brown University also owns published plays by Edwin Scribner. They can be found under the following search entry: Scribner, Edwin |
Inventory
---
| | | | | |
| --- | --- | --- | --- | --- |
| Container | | Description | | Date |