Guide to the Jeanne McHugh Kerr papers relating to Alexander Lyman Holley, 1847-1983
(bulk 1949-1980)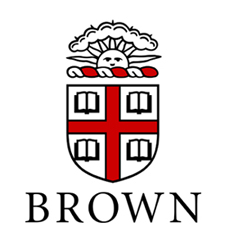 John Hay Library , Special Collections
Box A
Brown University
Providence, RI 02912
Tel: 401-863-2146
email: hay@brown.edu


Published in 2013
Collection Overview
| | |
| --- | --- |
| Title: | Jeanne McHugh Kerr papers relating to Alexander Lyman Holley |
| Date range: | 1847-1983, (bulk 1949-1980) |
| Creator: | McHugh, Jeanne |
| Extent: | 16.75 Linear feet |
| Abstract: | The Jeanne McHugh Kerr papers relating to Alexander Lyman Holley consist chiefly of manuscripts and research materials relating to Kerr's biography of Holley. The papers also include several scrapbooks and letter books that belonged to Holley, samples of minerals and stainless steel, microfilm of Holley's papers at the National Museum of American History in Washington, D.C., and personal papers such as a desk diary and address book that belonged to Kerr. The material is dated between 1847 and 1983, with most dated between 1949 and 1980. |
| Language of materials: | English |
| Repository: | John Hay Library , Special Collections |
| Collection number: | Ms.2012.016 |
Scope & content
Most of the material in the Jeanne McHugh Kerr papers relating to Alexander Lyman Holley consist of drafts of her biography of Holley and material used in her research for the book. Some of Kerr's personal papers are also included. The papers have been organized into three series:
Series 1. Research, dated from 1847 to circa 1975, includes manuscript material owned by Holley as well as a variety of material used by Kerr in writing her biography of him. It has been organized into the following subseries:
Subseries 1. Alexander Lyman Holley manuscripts contains material that belonged to him, including letters to his mother, letter books, scrapbooks and a record book of the people to whom he sent technical drawings. The scrapbooks contain a variety of material, including ephemera such as menus, programs and ticket stubs; humorous drawings by Holley, and newspaper clippings.
Subseries 2. Alexander Lyman Holley research includes copies of dissertations, books, articles, pamphlets and other printed materials regarding Holley and the history of the iron and steel industry. Also included are samples of different kinds of stainless steel, samples of minerals used in manufacturing steel, notes taken by Kerr, both on notecards and in notebooks; photographs of technical drawings and the illustrations used in Kerr's biograpy of Holley, genealogical information about the Holley family, and microfilm. Included in the microfilm is a copy of the Alexander Lyman Holley papers at the National Museum of American History in Washington, D.C. This material is dated between 1867 and circa 1975.
Series 2. Writings consists mostly of undated drafts of Kerr's biography of Holley as well as the original manuscript of the biography, entitled
Alexander Holley and the Makers of Steel
(1980). Other writings by Kerr included in this series are several short essays on the iron and steel industry, a book which she compiled entitled
Index to the Year Books and Regional Papers of the American Iron and Steel Institute: 1910-1953
(1955), and an article by Harrison Kerr about Edvard Grieg's "Workman's Song". Correspondence with various publishers, especially the Johns Hopkins University Press, as well as various libraries, historical societies, and members of the Holley family is also included in this series.
Series 3. Personal papers includes folders of newspaper clippings collected by Kerr regarding cooking and gardening, her class notes from courses she took at the Brooklyn Polytechnic Institute, several photographs, probably of Kerr; a desk diary, address book and ephemera such as greeting cards. Several issues of what was probably Kerr's high school newspaper, the
South High Beacon
(1923-1924), are also included. The material in this series is dated beteen 1923 and 1983.
Arrangement
The collection has been arranged into the following series:
Research
Writings
Personal papers
Biographical note
Alexander Lyman Holley was born in Lakeville, Connecticut, on July 20, 1832, to Alexander Hamilton Holley, who was the governor of Connecticut from 1857 to 1858, and Jane Lyman Holley. Holley earned a Bachelor of Philosophy from Brown University in Providence, Rhode Island, in 1853. He was the first student to graduate from Brown with a major in engineering. After graduation he worked at the Corliss Steam Engine Company (later Corliss and Nightingale) in Providence. After leaving that position in 1855, Holley worked for several other railroad companies, edited a magazine called
Holley's Railroad Advocate
, and traveled to Europe to study railroad design.
In 1863 Holley purchased the rights to the Bessemer steel manufacturing process. He designed the first Bessemer Steel Works in Troy, New York, in 1864. Holley went on to design most of the largest steelworks in America during the 19th century. He was considered to be the foremost designer and engineer of steel manufacturing plants of his time. Of the patents Holley held, ten were for improvements in the Bessemer process.
In addition to his work as a metallurgist and engineer, Holley wrote two books. The first,
The Permanent Way and Coal-Burning Locomotives of European Railways
(1858), was based on his travels in Europe studying railroad design. The second,
A Treatise on Ordance and Armor
(1865), concerned the design of guns for naval warfare. He also wrote numerous articles in professional journals and over three hundred articles on engineering topics for the
New York Times
. In 1880, he founded the American Society of Mechanical Engineers. He also served as the president of the Institute of Mining, Metallurgical and Petroleum Engineers and the vice-president of the American Society of Civil Engineers.
Holley married Mary Slade in 1855. They had two daughters.
Holley died on January 29, 1882, in Brooklyn, New York, after a short illness. A memorial to Holley was unveiled in 1890 in Washington Square Park in New York City. In 1965, the Barus and Holley building at Brown University was named in honor of the physicist Carl Barus and alumnus Alexander Lyman Holley.
Biographical note
Jeanne McHugh Kerr was born in 1908 in Cleveland, Ohio. She began studying piano at the age of six and received a degree in education from the Junior Teacher's College in Cleveland. In 1925 she began to study piano with Harrison Kerr, a composer of contemporary classical music, whom she married in 1928. That year she and her husband accepted positions at the Chase School (a private day school and junior college for girls) in Brooklyn, New York, where Harrison Kerr was appointed the director of music and art. In 1932, the Kerr's became coeditors of a fine arts quarterly called
Trend
, which ceased publication in 1935. After resigning her position at the Chase School in 1934, Mrs. Kerr enrolled in a business school in New York City to study filing systems. She then took a position at the American Iron and Steel Institute (AISI), where she organized the filing sytems and created a library. To improve her knowledge of the processes used in the iron and steel industry, she took classes in metallurgy at the Brooklyn Polytechnic Institute.
Mrs. Kerr was the first woman to be promoted to an executive position at the AISI. She was both the librarian and the Assistant to the Vice-President of Sciences and Technology. She resigned in 1949 to move to Norman, Oklahoma, where her husband had been appointed Dean of the College of Fine Arts at the University of Oklahoma. During the years she lived in Norman, Mrs. Kerr continued her research on the life of Alexander Lyman Holley and the history of the iron and steel industry. Her book entitled
Alexander Holley and the Makers of Steel
, published under the name Jeanne McHugh by the Johns Hopkins University Press in 1980.
Mrs. Kerr was a member of the American Society for Metals and the Society for the History of Technology. When the AISI was given a Distinguished Service Award from the Ordnance Department of the United States Army in 1944, the President of the AISI, Walter S. Tower, presented Mrs. Kerr with a personal copy of the award in recognition of the part she played in gaining it for the Institute.
Jeanne Kerr passed away in Norman, Oklahoma, on December 24, 1986. Harrison Kerr passed away in August 1978.
Access & Use
Access to the collection:
There are no restrictions on access, except that the collection can only be seen by prior appointment. Some materials may be stored off-site and cannot be produced on the same day on which they are requested.
Use of the materials:
Although Brown University has physical ownership of the collection and the materials contained therein, it does not claim literary rights. Researchers should note that compliance with copyright law is their responsibility. Researchers must determine the owners of the literary rights and obtain any necessary permissions from them.
Preferred citation:
Jeanne McHugh Kerr papers relating to Alexander Lyman Holley, Ms.2012.016, Brown University Library
Contact information:
John Hay Library , Special Collections
Box A
Brown University
Providence, RI 02912
Tel: 401-863-2146
email: hay@brown.edu

Administrative Information
| | |
| --- | --- |
| ABOUT THE COLLECTION |   |
| Acquisition: | The Jeanne McHugh Kerr papers relating to Alexander Lyman Holley were a gift to the Brown University Library from the estate of Jeanne McHugh Kerr. They were received on April 22, 1988 from her executrix Helen Richardson Schiappasse. |
| Accruals: | No further materials are anticipated for this collection. |
| Processing information: | This collection was processed under the guidelines of the two-year Basic Processing grant awarded to Brown by the NHPRC. Materials were refoldered as needed and housed in acid free boxes. |
| | |
| | |
| ABOUT THE FINDING AID |   |
| Author: | Finding aid prepared by Brown University Library staff. |
| Encoding: | This finding aid was produced using the Archivists' Toolkit 2013 January 25 |
| Descriptive rules: | Finding aid based on Describing Archives: A Content Standard (DACS) |
| Sponsor: | Processing funded by a grant from the National Historical Publications and Records Commission. |
Additional Information
| | |
| --- | --- |
| Related material: | George H. Corliss Collection, Ms.80.3, Brown University Library. |
Inventory
---
Series 1. Research, 1847-circa 1975
Subseries 1. Alexander Lyman Holley manuscripts, 1847-1880
| | | | | |
| --- | --- | --- | --- | --- |
| Container | | Description | | Date |
Subseries 2. Alexander Lyman Holley research, 1867-circa 1975
| | | | | |
| --- | --- | --- | --- | --- |
| Container | | Description | | Date |
Series 2. Writings, 1949-1980
| | | | | |
| --- | --- | --- | --- | --- |
| Container | | Description | | Date |
Series 3. Personal papers, 1923-1983
| | | | | |
| --- | --- | --- | --- | --- |
| Container | | Description | | Date |