Guide to the Theodore Francis Green papers, 1821-1961
(bulk 1900-1961)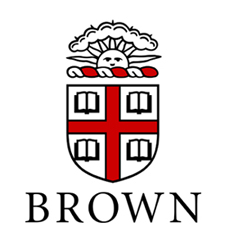 John Hay Library , Special Collections
Box A
Brown University
Providence, RI 02912
Tel: 401-863-2146
email: hay@brown.edu


Published in 2013
Collection Overview
| | |
| --- | --- |
| Title: | Theodore Francis Green papers |
| Date range: | 1821-1961, (bulk 1900-1961) |
| Creator: | Green, Theodore Francis, 1867-1966 |
| Extent: | 88.5 Linear feet |
| Abstract: | The Theodore Francis Green papers is a significant collection of correspondence, reports, speeches, financial and legal records, notes and newspaper clippings that relate to the life and career of the Rhode Island governor and United States Senator, as well as to his father, lawyer Arnold Green. The material dates from 1821 through 1961, with the bulk from 1900 through 1961. |
| Language of materials: | English |
| Repository: | John Hay Library , Special Collections |
| Collection number: | MS.2012.026 |
Scope & content
The Theodore Francis Green papers contain personal and political correspondence, financial records, legal documents and numerous topical files relating to his tenures as Governor of Rhode Island (1933-1937) and as United States Senator (1937-1961). The papers also contain correspondence, financial, legal and personal documents relating to his father, the lawyer Arnold Green (1838-1903). The papers date from 1821 through 1961, with the bulk of the material from 1915 through 1961.
The papers are organized in four series:
Series I, Arnold Green papers (1821-1903), is arranged in four subseries: Correspondence (Boxes 7, 74), Financial (Boxes 5 and 6), Legal (Boxes 56A-B, 58A-B, 62) and Personal (Boxes 72 and 73). The personal papers include an eight-volume collection of Welcome Arnold Burgess's notes from Litchfield Law School dating from 1821-1823 (Box 72); Burgess (1801-1828) was Theodore Green's maternal grandfather.
Series II, Correspondence (1899-1961) is arranged in four subseries: Brown University, invitations, personal and political. The Brown University subseries (1899-1961) is a collection of letters on a wide variety of topics relating to Green's alma mater, including commencement, honorary degrees, statuary, committee membership and funding. It reflects Green's lifelong involvement with Brown as a student, faculty member and alumnus. The second subseries, Invitations (1933-1937) is housed in five boxes (Boxes 45 to 49) and dates from Green's term as Governor of Rhode Island. The third subseries, Personal (1899-1954) comprises correspondence that dates mostly from 1900 to 1920, and 1949 to 1954. Most of the correspondence in the fourth subseries, Political, dates from the 1940's; a large portion of this subseries consists of material relating to the Democratic National and State Committees, and the Democratic National Convention of 1948 (Box 2, folders 19 to 31).
Series III, Financial records (1900-1937) comprises an alphabetically-arranged collection of reports and correspondence, largely related to investments (Boxes 36 to 39). There are also several files of additional personal and professional financial records dating from 1900 through 1933 (Box 55; Box 68, folders 10-12) and a ledger detailing the estate of his father Arnold Green (Box 68, folder 9)
Series IV, Professional papers (1872-1960) is divided into two subseries: Legal records and Subject files. Within the first is a collection of legal cases and portfolios that are arranged numerically by case number (Boxes 8 to 35); the case numbering was apparently an internal system devised by Green's law firm. The early dates (1872-1927) suggest that this material may have been handled by both Theodore Francis Green as well as by his father Arnold Green. The remainder of the subseries includes client correspondence, copies of estate settlements, wills, deeds and leases; most of this material dates from 1890 to 1910. The second subseries, Subject files, includes correspondence, newspaper clippings, reports, speeches, and printed matter on a wide variety of political, personal and legal topics, such as Providence Public Library (Boxes 4, 54), American Citizenship Campaign (Box 71), War Savings Committee (Boxes 67, 69) and other local and national concerns.
Arrangement
The Theodore Francis Green papers are organized into four series: Series I, Arnold Green Papers; Series II, Correspondence; Series III, Financial records; and Series IV, Professional papers.
Biographical note
Theodore Francis Green (1867-1966), was born in Providence on October 2, 1867, the son of Arnold Green (1858). He entered Brown at fifteen and graduated in 1887. After that he studied at Harvard Law School and the Universities of Berlin and Bonn. He joined his father's law firm, and after 1906 headed the law firm of Green, Hinckley and Allen until 1923, and after that the firm of Green, Curran and Hart. He was an instructor in Roman law at Brown from 1894 to 1897. In 1932, at the age of 65, instead of retiring, Green was elected Governor of Rhode Island on the Democratic ticket. His political career up to that point had not been promising. In 1907 he had been elected to the Rhode Island House of Representatives, but his bids for higher office were unsuccessful. He was defeated for election as Governor in 1912, as Congressman in 1918, and as Governor again in 1930. He finally came into office along with Franklin D. Roosevelt's Democratic sweep in 1932. After that it was easy. He was elected to the United States Senate in 1936 and remained there until 1961. He served on the Foreign Relations Committee from 1937 to 1947 and from 1949 to 1959, and in 1957 at age 89 achieved his fondest wish of becoming chairman of the committee. He voluntarily resigned the chairmanship in 1959. The very last years of his life he suffered two falls and a critical illness, during which he was accustomed to following the local news bulletins on his condition on television, which he explained was "the only way I can find out how I feel." He had been very frail as a child as a result of early illness, but compensated for this by being very athletic, especially in tennis and swimming, into his 80s.
Green's loyalty to Brown was legendary. He had lived nearby and attended Brown Commencements from his early childhood until his old age, being absent only while he was a student in Germany. In 1957, after he had worn his academic gown for more than fifty years, he was presented with a new one. He was on the building committee for Rockefeller Hall and was chairman of the Brown Union from 1903 to 1907. He introduced the bear as the mascot of the University and composed the verse of the Class of 1887 Gate. He served 66 years on the Corporation, as a trustee from 1900 to 1929 and as a fellow from that time until his death on May 19, 1966 in Providence.
(The above entry appears in Encyclopedia Brunoniana by Martha Mitchell, copyright ©1993 by the Brown University Library. It is used here by permission of the author and the University and may not be copied or further distributed without permission.)
Access & Use
Access to the collection:
There are no restrictions on access, except that the collection can only be seen by prior appointment. Some materials may be stored off-site and cannot be produced on the same day on which they are requested.
Use of the materials:
Although Brown University has physical ownership of the collection and the materials contained therein, it does not claim literary rights. Researchers should note that compliance with copyright law is their responsibility. Researchers must determine the owners of the literary rights and obtain any necessary permissions from them.
Preferred citation:
Theodore Francis Green papers, Ms.2012.026, Brown University Library.
Contact information:
John Hay Library , Special Collections
Box A
Brown University
Providence, RI 02912
Tel: 401-863-2146
email: hay@brown.edu

Administrative Information
| | |
| --- | --- |
| ABOUT THE COLLECTION |   |
| Processing information: | This collection was processed under the guidelines of the two-year Basic Processing grant awarded to Brown by the NHPRC. Materials were refoldered as needed and housed in acid free boxes to solidify the integrity of each series. |
| | |
| | |
| ABOUT THE FINDING AID |   |
| Author: | Finding aid prepared by Brown University Library staff. |
| Encoding: | This finding aid was produced using the Archivists' Toolkit 2013 January 25 |
| Descriptive rules: | Finding aid based on Describing Archives: A Content Standard (DACS) |
| Sponsor: | Processing funded by a grant from the National Historical Publications and Records Commission. |
Additional Information
Inventory
---
Series 1. Arnold Green papers, 1821-1903
Correspondence
| | | | | |
| --- | --- | --- | --- | --- |
| Container | | Description | | Date |
Financial records
| | | | | |
| --- | --- | --- | --- | --- |
| Container | | Description | | Date |
Legal records
| | | | | |
| --- | --- | --- | --- | --- |
| Container | | Description | | Date |
Personal papers
| | | | | |
| --- | --- | --- | --- | --- |
| Container | | Description | | Date |
Series 2. Correspondence, 1899-1961
Brown University
| | | | | |
| --- | --- | --- | --- | --- |
| Container | | Description | | Date |
Invitations
| | | | | |
| --- | --- | --- | --- | --- |
| Container | | Description | | Date |
Personal
| | | | | |
| --- | --- | --- | --- | --- |
| Container | | Description | | Date |
Political
| | | | | |
| --- | --- | --- | --- | --- |
| Container | | Description | | Date |
Series 3. Financial records, 1900-1937
| | | | | |
| --- | --- | --- | --- | --- |
| Container | | Description | | Date |
Series 4. Professional papers, 1872-1958
Legal records
| | | | | |
| --- | --- | --- | --- | --- |
| Container | | Description | | Date |
Subject files
| | | | | |
| --- | --- | --- | --- | --- |
| Container | | Description | | Date |