Frost Currency collection, 1751-1929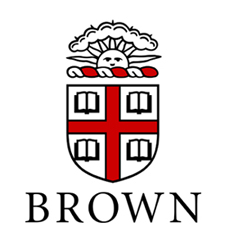 John Hay Library , Special Collections
Box A
Brown University
Providence, RI 02912
Tel: 401-863-2146
email: hay@brown.edu


Published in 2013
Collection Overview
| | |
| --- | --- |
| Title: | Frost Currency collection |
| Date range: | 1751-1929 |
| Creator: | Frost, Michael Freezy, 1932-2012 |
| Extent: | 0.25 Linear feet |
| Abstract: | This collection contains examples of 26 bank notes issued in Rhode Island between 1775-1929, one bank note issued in Delaware in 1759, and 5 documents related to the history of 18th century Rhode Island. |
| Language of materials: | English |
| Repository: | John Hay Library , Special Collections |
| Collection number: | Ms.2012.031 |
Scope & content
This collection contains 26 pieces of currency, of varying types, issued in Rhode Island between 1775-1929, one bank note issued in Delaware in 1759, and 5 documents related to the fiscal history of 18th century Rhode Island. The Delaware note was printed by Benjamin Franklin, whose brother James Franklin founded the first printing shop in Newport, Rhode Island.
Access Points
Subject NamesSubject OrganizationsSubject TopicsSubject Topics
Arrangement
This collection is organized in three series: Delaware Currency, Rhode Island Currency, and Rhode Island Records. The items are arranged chronologically within each series.
Biographical Note
The bank notes and documents in this collection were collected by Michael Freezy Frost. He was born in 1932 in Tulsa, Oklahoma and died on February 08, 2012 in McAllen, Texas. He attended Tulsa University and Rice University. In 1953, he married Sandra Decker, and in 1961 he moved his family to McAllen and began to work in the produce industry, first as a farmer and then as a shipper.
Access & Use
Access to the collection:
There are no restrictions on access, except that the collection can only be seen by prior appointment. Some materials may be stored off-site and cannot be produced on the same day on which they are requested.
Use of the materials:
Although Brown University has physical ownership of the collection and the materials contained therein, it does not claim literary rights. Researchers should note that compliance with copyright law is their responsibility. Researchers must determine the owners of the literary rights and obtain any necessary permissions from them.
Preferred citation:
Frost Currency collection, Ms.2012.031 Brown University Library.
Contact information:
John Hay Library , Special Collections
Box A
Brown University
Providence, RI 02912
Tel: 401-863-2146
email: hay@brown.edu

Administrative Information
| | |
| --- | --- |
| ABOUT THE COLLECTION |   |
| Acquisition: | This collection was a gift from Cynthia Frost in memory of her father Michael Freezy Frost on June 6, 2012. |
| Custodial history: | |
| | |
| | |
| ABOUT THE FINDING AID |   |
| Author: | Finding aid prepared by Karen Eberhart |
| Encoding: | This finding aid was produced using the Archivists' Toolkit 2013-01-15 |
| Descriptive rules: | Finding aid based on Describing Archives: A Content Standard (DACS) |
Additional Information
Inventory
---
Series 1. Delaware Currency
| | | | | |
| --- | --- | --- | --- | --- |
| Container | | Description | | Date |
Series 2. Rhode Island Currency
| | | | | |
| --- | --- | --- | --- | --- |
| Container | | Description | | Date |
Series 3. Rhode Island Records
| | | | | |
| --- | --- | --- | --- | --- |
| Container | | Description | | Date |