Guide to the Richard Uhlig collection for a study of hereditary, psychosocial and environmental variables associated with alcohol abuse among 20th-century American writers, 1984-1987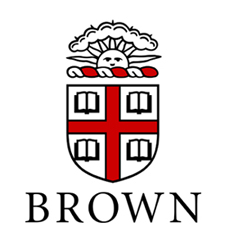 John Hay Library, University Archives and Manuscripts
Box A
Brown University
Providence, RI 02912
Telephone: Manuscripts: 401-863-3723; University Archives: 401-863-2148
Email: Manuscripts: hay@brown.edu; University Archives: archives@brown.edu


Published in 2014
Collection Overview
| | |
| --- | --- |
| Title: | Richard Uhlig collection for a study of hereditary, psychosocial and environmental variables associated with alcohol abuse among 20th-century American writers |
| Date range: | 1984-1987 |
| Creator: | Uhlig, Richard H., (Richard Herbert), 1923- |
| Extent: | 1.25 linear feet |
| Abstract: | The collection consists principally of background materials—clippings, photocopies, etc.—compiled between 1984 and 1987, concerning individual novelists, poets, and playwrights born between 1885 and 1914 and deceased as of 1984, identified as having been to some degree abusers of alcohol, to be compared with other writers identified as non-abusers. Also includes materials relating to the design of survey instruments and databases; the compiler's grant application submitted to the National Institute on Alcohol Abuse and Alcoholism (NIAAA) in March 1984, with the review panel's response in September 1985; grant application, with title 'Etiology of alcohol abuse in 20th century American writers', submitted to Alcoholism Research Authority, c/o Center for Alcohol Studies at the University of North Carolina at Chapel Hill in April 1984; and a small file of correspondence. |
| Language of materials: | English |
| Repository: | John Hay Library, University Archives and Manuscripts |
| Collection number: | MS.2014.014 |
Scope & content
The collection consists principally of background materials—clippings, photocopies, etc.—compiled between 1984 and 1987, concerning individual novelists, poets, and playwrights born between 1885 and 1914 and deceased as of 1984, identified as having been to some degree abusers of alcohol, to be compared with other writers identified as non-abusers. Also includes materials relating to the design of survey instruments and databases; the compiler's grant application submitted to the National Institute on Alcohol Abuse and Alcoholism (NIAAA) in March 1984, with the review panel's response in September 1985; grant application, with title 'Etiology of alcohol abuse in 20th century American writers', submitted to Alcoholism Research Authority, c/o Center for Alcohol Studies at the University of North Carolina at Chapel Hill in April 1984; and a small file of correspondence.
Arrangement
Materials arranged alphabetically.
Biographical/Historical note
Richard Herbert Uhlig was born May 12, 1923 in Shaker Heights, OH and died March 11, 2002 in North Carolina. He was an associate dean and associate professor at the School of Social Work, University of North Carolina at Chapel Hill.
Access & Use
Access to the collection:
There are no restrictions on access, except that the collection can only be seen by prior appointment. Some materials may be stored off-site and cannot be produced on the same day on which they are requested.
Use of the materials:
Although Brown University has physical ownership of the collection and the materials contained therein, it does not claim literary rights. Researchers should note that compliance with copyright law is their responsibility. Researchers must determine the owners of the literary rights and obtain any necessary permissions from them.
Preferred citation:
Richard Uhlig collection for a study of hereditary, psychosocial and environmental variables associated with alcohol abuse among 20th-century writers, Ms.2014.014, Brown University Library.
Contact information:
John Hay Library, University Archives and Manuscripts
Box A
Brown University
Providence, RI 02912
Telephone: Manuscripts: 401-863-3723; University Archives: 401-863-2148
Email: Manuscripts: hay@brown.edu; University Archives: archives@brown.edu

Administrative Information
| | |
| --- | --- |
| ABOUT THE COLLECTION |   |
| Acquisition: | Donated by Richard Uhlig. |
| | |
| | |
| ABOUT THE FINDING AID |   |
| Author: | Finding aid prepared by Betsy Fishman. |
| Encoding: | This finding aid was produced using the Archivists' Toolkit 2014-05-06 |
| Descriptive rules: | Finding aid based on Describing Archives: A Content Standard (DACS) |
Additional Information
Inventory
---
| | | | | |
| --- | --- | --- | --- | --- |
| Box 1, Folder 1 | | Alcohol-Creativity | | 1971-1990 |
| | | | | |
| --- | --- | --- | --- | --- |
| Box 1, Folder 2 | | Alcohol-Family Books | | 1978-1987 |
| | | | | |
| --- | --- | --- | --- | --- |
| Box 1, Folder 3 | | Alcohol-General | | 1983-1986 |
| | | | | |
| --- | --- | --- | --- | --- |
| Box 1, Folder 4 | | Alcohol-Mental Disorder | | 1950-1991 |
| | | | | |
| --- | --- | --- | --- | --- |
| Box 1, Folder 5 | | Articles-Excerpts | | 1980-1984 |
| | | | | |
| --- | --- | --- | --- | --- |
| Box 1, Folder 6 | | Bibliographies-Drinkers-Kansas | | 1984 |
| | | | | |
| --- | --- | --- | --- | --- |
| Box 1, Folder 7 | | Bibliographies | | 1984 |
| | | | | |
| --- | --- | --- | --- | --- |
| Box 1, Folder 8 | | Codes & Documents | | 1984-1985 |
| | | | | |
| --- | --- | --- | --- | --- |
| Box 1, Folder 9 | | Correspondence | | 1984-1992 |
| | | | | |
| --- | --- | --- | --- | --- |
| Box 1, Folder 10 | | Creativity General | | 1974-1990 |
| | | | | |
| --- | --- | --- | --- | --- |
| Box 1, Folder 11 | | Dionysos | | 1989-1990 |
| | | | | |
| --- | --- | --- | --- | --- |
| Box 1, Folder 12 | | Drug Addiction | | 1972-1983 |
| | | | | |
| --- | --- | --- | --- | --- |
| Box 1, Folder 13 | | Era, The-General | | 1968-1982 |
| | | | | |
| --- | --- | --- | --- | --- |
| Box 1, Folder 14 | | Forms/Lists | | |
| | | | | |
| --- | --- | --- | --- | --- |
| Box 1, Folder 15 | | Forseth, R. | | 1986 |
| | | | | |
| --- | --- | --- | --- | --- |
| Box 1, Folder 16 | | Miscellaneous Alcohol & Writers Materials | | 1989-1991 |
| | | | | |
| --- | --- | --- | --- | --- |
| Box 1, Folder 17 | | Other Artists | | 1985-1987 |
| | | | | |
| --- | --- | --- | --- | --- |
| Box 1, Folder 18 | | Other Countries | | 1984-1991 |
| | | | | |
| --- | --- | --- | --- | --- |
| Box 1, Folder 19 | | Proposal-Adam H.-Extras | | 1984-1985 |
| | | | | |
| --- | --- | --- | --- | --- |
| Box 1, Folder 20 | | Proposal-1st Version | | 1984 |
| | | | | |
| --- | --- | --- | --- | --- |
| Box 1, Folder 21 | | Sources-List | | 1975-1985 |
| | | | | |
| --- | --- | --- | --- | --- |
| Box 1, Folder 22 | | Wedge, G. | | 1983 |
| | | | | |
| --- | --- | --- | --- | --- |
| Box 1, Folder 23 | | Writer: Agee, James | | 1984 |
| | | | | |
| --- | --- | --- | --- | --- |
| Box 1, Folder 24 | | Writer: Aiken, Conrad | | 1949-1988 |
| | | | | |
| --- | --- | --- | --- | --- |
| Box 1, Folder 25 | | Writer: Anderson, Edward | | 1985 |
| | | | | |
| --- | --- | --- | --- | --- |
| Box 1, Folder 26 | | Writer: Berryman, John | | 1982-1988 |
| | | | | |
| --- | --- | --- | --- | --- |
| Box 1, Folder 27 | | Writer: Bierce, Ambrose | | |
| | | | | |
| --- | --- | --- | --- | --- |
| Box 1, Folder 28 | | Writer: Burroughs, William S. | | 1984-1986 |
| | | | | |
| --- | --- | --- | --- | --- |
| Box 1, Folder 29 | | Writer: Carver, Raymond | | 1984-1988 |
| | | | | |
| --- | --- | --- | --- | --- |
| Box 1, Folder 30 | | Writer: Chandler, Ray | | 1981 |
| | | | | |
| --- | --- | --- | --- | --- |
| Box 1, Folder 31 | | Writer: Cheever, John | | 1984-1991 |
| | | | | |
| --- | --- | --- | --- | --- |
| Box 1, Folder 32 | | Writer: Cowley, Malcolm | | 1984-1985 |
| | | | | |
| --- | --- | --- | --- | --- |
| Box 1, Folder 33 | | Writer: Crane, Hart | | |
| | | | | |
| --- | --- | --- | --- | --- |
| Box 1, Folder 34 | | Writer: Crane, Stephen | | 1985-1987 |
| | | | | |
| --- | --- | --- | --- | --- |
| Box 1, Folder 35 | | Writer: Crosby, Harry | | 1996 |
| | | | | |
| --- | --- | --- | --- | --- |
| Box 1, Folder 36 | | Writer: Dos Passos, John | | 1984 |
| | | | | |
| --- | --- | --- | --- | --- |
| Box 1, Folder 37 | | Writer: Other "E" Writers | | 1982-1992 |
| | | | | |
| --- | --- | --- | --- | --- |
| Box 1, Folder 38 | | Writer: Faulkner, William | | 1957-1990 |
| | | | | |
| --- | --- | --- | --- | --- |
| Box 1, Folder 39 | | Writer: Fisher, Vardis | | 1973 |
| | | | | |
| --- | --- | --- | --- | --- |
| Box 1, Folder 40 | | Writer: Fitzgerald, F. Scott | | 1985-1987 |
| | | | | |
| --- | --- | --- | --- | --- |
| Box 1, Folder 41 | | Writer: Ford, Ford Madox | | 1985 |
| | | | | |
| --- | --- | --- | --- | --- |
| Box 1, Folder 42 | | Writer: Frank, Waldo | | 1967 |
| | | | | |
| --- | --- | --- | --- | --- |
| Box 1, Folder 43 | | Writer: Hammett, Dashell | | 1985 |
| | | | | |
| --- | --- | --- | --- | --- |
| Box 1, Folder 44 | | Writer: Hecht, Ben | | |
| | | | | |
| --- | --- | --- | --- | --- |
| Box 1, Folder 45 | | Writer: Hemingway, Ernest | | 1955-1989 |
| | | | | |
| --- | --- | --- | --- | --- |
| Box 2, Folder 1 | | Writer: Jarrell, Randall | | 1985 |
| | | | | |
| --- | --- | --- | --- | --- |
| Box 2, Folder 2 | | Writer: Lardner, Ring | | |
| | | | | |
| --- | --- | --- | --- | --- |
| Box 2, Folder 3 | | Writer: Lewis, Sinclair | | 1933-1985 |
| | | | | |
| --- | --- | --- | --- | --- |
| Box 2, Folder 4 | | Writer: London, Jack | | 1913 |
| | | | | |
| --- | --- | --- | --- | --- |
| Box 2, Folder 5 | | Writer: Lowry, Malcolm | | 1984 |
| | | | | |
| --- | --- | --- | --- | --- |
| Box 2, Folder 6 | | Marquand, John Phillips | | |
| | | | | |
| --- | --- | --- | --- | --- |
| Box 2, Folder 7 | | Writer: Merton, Thomas | | |
| | | | | |
| --- | --- | --- | --- | --- |
| Box 2, Folder 8 | | Writer: Other "M" Writers | | 1984-1986 |
| | | | | |
| --- | --- | --- | --- | --- |
| Box 2, Folder 9 | | Writer: O'Neill, Eugene | | 1970-1985 |
| | | | | |
| --- | --- | --- | --- | --- |
| Box 2, Folder 10 | | Writer: Ransom, John Crowe | | |
| | | | | |
| --- | --- | --- | --- | --- |
| Box 2, Folder 11 | | Writer: Schwartz, Delmore | | 1982-1986 |
| | | | | |
| --- | --- | --- | --- | --- |
| Box 2, Folder 12 | | Writer: Simenon, Georges | | 1984-1989 |
| | | | | |
| --- | --- | --- | --- | --- |
| Box 2, Folder 13 | | Writer: Stevens, Wallace | | 1986 |
| | | | | |
| --- | --- | --- | --- | --- |
| Box 2, Folder 14 | | Writer: Thurber, James | | 1964-1985 |
| | | | | |
| --- | --- | --- | --- | --- |
| Box 2, Folder 15 | | Writer: Wilder, Thornton | | |
| | | | | |
| --- | --- | --- | --- | --- |
| Box 2, Folder 16 | | Writer: Williams, Tennessee | | 1985 |
| | | | | |
| --- | --- | --- | --- | --- |
| Box 2, Folder 17 | | Writer: Wilson, Edmund | | 1942-1985 |
| | | | | |
| --- | --- | --- | --- | --- |
| Box 2, Folder 18 | | Writer: Wolfe, Thomas | | 1936-1989 |
| | | | | |
| --- | --- | --- | --- | --- |
| Box 2, Folder 19 | | Writer: General | | 1984-1990 |