Guide to the Thomas Banchoff papers on the fourth dimension, 1843-2013
(bulk 1970-2007)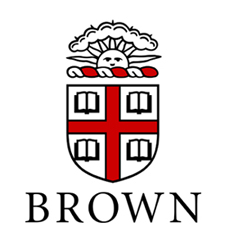 John Hay Library, University Archives and Manuscripts
Box A
Brown University
Providence, RI 02912
Telephone: Manuscripts: 401-863-3723; University Archives: 401-863-2148
Email: Manuscripts: hay@brown.edu; University Archives: archives@brown.edu


Published in 2016
Collection Overview
| | |
| --- | --- |
| Title: | Thomas Banchoff papers on the fourth dimension |
| Date range: | 1843-2013, (bulk 1970-2007) |
| Creator: | Banchoff, Thomas |
| Extent: | 13.0 Linear feet |
| Abstract: | The Thomas Banchoff papers on the fourth dimension (1843-2013) contain his research and writing on the mathematical and philosophical theories of the fourth dimension, its visualization, and historical conceptions of it. Included are correspondence, conference proceedings, articles, manuscripts, clippings, CD's, and DVDs. The material covers mathematical, artistic, religious, and philosophical concepts of hyperspace and the higher dimensions from the mid-nineteeth century to the present, along with Banchoff's research on Edwin Abbott Abbott and his nineteenth-century novella, Flatland. Also included are audiovisual materials in a number of formats representing film and musical interpretations of Flatland, teaching materials, class recordings, and geometry and calculus texts and presentations. |
| Language of materials: | English |
| Repository: | John Hay Library, University Archives and Manuscripts |
| Collection number: | MS.2015.001 |
Scope & content
The Thomas Banchoff papers on the fourth dimension represent Professor Banchoff's teaching, research, and writings on the higher dimensions, in both a mathematical and an imaginative context. The papers are arranged in seven series:
Series 1. Correspondence and personal (1970-2010) contains personal and professional correspondence relating to Banchoff's research and writing on the higher dimensions, Edwin A. Abbott, and his novella
Flatland
, as well as particulars of Banchoff's annual research trips to England. Most of the correspondence is arranged by year, but several individual correspondents have their own folders; the series also contains biographical and personal media in the form of CDs, DVDs, audiocassettes, and videocassettes;
Series 2. Writings, teaching, and conferences (1978-2013) includes material relating to teaching the fourth dimension, especially to primary and secondary school students. Also included are class and conference materials, clippings, miscellaneous notes and articles by Banchoff about teaching mathematics and the fourth dimension with computer animation, models, and multimedia resources;
Series 3. Fourth dimension (1856-2010) includes material relating to the idea of the fourth dimension in both modern and historical contexts, and from both scientific and imaginative viewpoints; the series also includes material about its influence on literature, art, and architecture; there are also numerous media resources concerning the visualization of higher dimensions in mathematics, puzzles, and art, including the work of Salvadore Dali.
Series 4. Spiritualism, transcendentalism, religion (1871-2001) contains material about philosophically and spiritually related influences on, and offshoots of, the idea of the higher dimensions, from the nineteenth century to the present. Included are essays by and about George Stuart Fullerton, Charles Webster Leadbeater, and P. D. Ouspensky;
Series 5. Edwin Abbott Abbott (1843-2002) includes biographical and historical research, social and religious influences, and transcriptions of Abbott's correspondence, along with Banchoff notes on his research and an extensive E.A. Abbott bibliography;
Series 6.
Flatland
(1882-2008) contains annotated versions, commentary, and contemporary reviews of E. A. Abbott's novella
Flatland
; Banchoff articles and talks on
Flatland
; notes about related versions of the novella, such as the film, hypertext project, and interactive CD-ROM; there are also multiple media interpretations of the novella;
Series 7. Miscellaneous media (1991-2013) comprises DVDs, CD-ROMs, videocassettes, and audiocassettes containing ideas and references relating to hyperspace.
Arrangement
Series 1. Correspondence and personal
Series 2. Writings, teaching, and conferences
Series 3. Fourth dimension
Series 4. Spiritualism, transcendentalism, religion
Series 5. Edwin Abbott Abbott
Series 6. Flatland
Series 7. Miscellaneous media
Biographical Note
Although the concept of higher dimensions has existed since Descartes, not until the nineteenth century was it more fully explored. These early intellectual explorations took the forms of both mathematical and imaginative enquiries, such as Charles H. Hinton's "scientific romance" titled "What Is the Fourth Dimension?" (1888) and Edwin Abbott Abbott's novella Flatland (1884). Both Hinton and Abbott built their works on a mathematical foundation, subsequently developing them into moral and social commentaries that reflected a Victorian preoccupation with religion and social class. This Victorian "geometry of higher dimensions" referenced Plato's shadows, Kant's transcendental idealism, Gauss's curved surfaces, and Zollner's four-dimensional spirits.
In his article "From Flatland to Hypergraphics: Interacting with Higher Dimensions" (1990) Thomas Banchoff outlines the evolution of the idea of the fourth dimension expressed in Abbott's Flatland. Edwin Abbott was a headmaster, educator, and theologian, but not a mathematician. He was certainly influenced by the contemporary concept of higher-dimensional ideas, but Banchoff links Abbott's primary interest in the higher dimensions to his exposure to the writings of the younger scientist Charles Hinton. These writings gave Abbott the framework for his novella about "a two-dimensional universe inhabited by flat beings." But, according to Banchoff, Abbott "seems to have been the first to have developed it into a social allegory and the first to treat the possibility of an encounter between beings of different dimensions, with all its challenges and frustrations." Abbott's fourth dimension suggests the divine space that challenges mortal understanding and expression.
Computers have expanded our ability to visualize the higher dimensions by way of both mathematics and popular culture. According to Professor Banchoff, "As we watch images moving on the screen of a graphics computer, we are faced with challenges like those of the first scientists to make use of telescopes or microscopes or X rays. We are seeing things now that have never been before, and we are just learning how to interpret these images. It is literally true that we are in the first stages of a new era when it comes to visualizing dimensions."
Banchoff, Thomas F. "Introducing dimensions and scaling and measurement." Chap. 1 in Beyond the third dimension: geometry, computer graphics, and higher dimensions. Scientific American Library, 1990-1996. http://www.mathaware.org/mam/00/master/essays/B3D/1/technology.html
Banchoff, Thomas F. "From Flatland to hypergraphics: interacting with higher dimensions." Updated version of what was originally published in Interdisciplinary Science Reviews, 1990. http://www.math.brown.edu/~banchoff/gc/ISR/ISR.html
Access & Use
Access to the collection:
There are no restrictions on access, except that the collection can only be seen by prior appointment. Some materials may be stored off-site and cannot be produced on the same day on which they are requested.
Use of the materials:
Although Brown University has physical ownership of the collection and the materials contained therein, it does not claim literary rights. Researchers should note that compliance with copyright law is their responsibility. Researchers must determine the owners of the literary rights and obtain any necessary permissions from them.
Preferred citation:
Thomas Banchoff papers on the fourth dimension, Ms.2015.001, Brown University Library.
Contact information:
John Hay Library, University Archives and Manuscripts
Box A
Brown University
Providence, RI 02912
Telephone: Manuscripts: 401-863-3723; University Archives: 401-863-2148
Email: Manuscripts: hay@brown.edu; University Archives: archives@brown.edu

Administrative Information
| | |
| --- | --- |
| ABOUT THE COLLECTION |   |
| Acquisition: | Donated by Thomas F. Banchoff on January 20, 2015 and on August 22, 2016. |
| | |
| | |
| ABOUT THE FINDING AID |   |
| Author: | Finding aid prepared by Deborah Peterson. |
| Encoding: | This finding aid was produced using the Archivists' Toolkit 2016-12-06 |
| Descriptive rules: | Finding aid based on Describing Archives: A Content Standard (DACS) |
Additional Information
Related material:

Papers related to Thomas Banchoff's research in mathematics and Banchoff-Strauss Productions records are at the Archives of American Mathematics, Briscoe Center for American History, University of Texas at Austin.
Papers relating to Thomas Banchoff's presidency of the Mathematical Association of America (1999-2000) are with the Mathematical Association of America, Washington, D.C.
Thomas Banchoff collection of materials relating to Edwin Abbott, Ms.2011.0016, Brown University Library
Thomas Banchoff papers, OF.1UF.2015.003, Brown University Library
Inventory
---
Series 1. Correspondence and Personal
Series 1. Subseries 1. Textual material
| | | | | |
| --- | --- | --- | --- | --- |
| Container | | Description | | Date |
Series 1. Subseries 2. Media
| | | | | |
| --- | --- | --- | --- | --- |
| Container | | Description | | Date |
Series 2. Writings, Teaching, and Conferences
Series 2. Subseries 1. Textual material
| | | | | |
| --- | --- | --- | --- | --- |
| Container | | Description | | Date |
Series 2. Subseries 2. Media
| | | | | |
| --- | --- | --- | --- | --- |
| Container | | Description | | Date |
Series 3. Fourth Dimension
Series 3. Subseries 1. Textual material
| | | | | |
| --- | --- | --- | --- | --- |
| Container | | Description | | Date |
Series 3. Subseries 2. Media
| | | | | |
| --- | --- | --- | --- | --- |
| Container | | Description | | Date |
Series 4. Spiritualism, Transcendentalism, Religion
| | | | | |
| --- | --- | --- | --- | --- |
| Container | | Description | | Date |
Series 5. Edwin A. Abbott
| | | | | |
| --- | --- | --- | --- | --- |
| Container | | Description | | Date |
Series 6. Flatland
Series 6. Subseries 1. Textual material
| | | | | |
| --- | --- | --- | --- | --- |
| Container | | Description | | Date |
Series 6. Subseries 2. Media
| | | | | |
| --- | --- | --- | --- | --- |
| Container | | Description | | Date |
Series 7. Miscellaneous Media
| | | | | |
| --- | --- | --- | --- | --- |
| Container | | Description | | Date |