Guide to the Faith Wilding papers, 1969-2014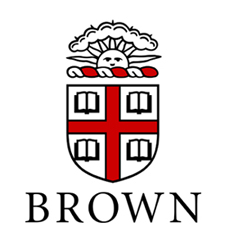 John Hay Library, University Archives and Manuscripts
Box A
Brown University
Providence, RI 02912
Telephone: Manuscripts: 401-863-3723; University Archives: 401-863-2148
Email: Manuscripts: hay@brown.edu; University Archives: archives@brown.edu


Published in 2019
Collection Overview
| | |
| --- | --- |
| Title: | Faith Wilding papers |
| Date range: | 1969-2014 |
| Creator: | Wilding, Faith |
| Extent: | 2 Linear Feet(1 record center carton, 2 file boxes, and 1 oversize folder) |
| Abstract: | This collection consists of the papers of Faith Wilding, feminist artist, scholar, and contributor to the 1972 landmark exhibition, Womanhouse. The collection documents Wilding's feminist theory scholarship, teaching, writing, and thoughts on feminism and art. Materials include notes, conference material, feminist print material, writings, and audiovisual material, dating form 1969-2019. |
| Language of materials: | EnglishEnglish |
| Repository: | John Hay Library, University Archives and Manuscripts |
| Collection number: | Ms.2019.007 |
Scope & content
This collection consists of the papers of Faith Wilding, feminist artist, scholar, and contributor to the 1972 landmark exhibition, Womanhouse. The collection documents Wildings feminist theory scholarship, teaching, writing, and thoughts on feminism and art. Materials include notes, conference material, feminist print material, writings, and audiovisual material, dating form 1969-2019. The collection is arranged alphabetically by record type into one series.
Arrangement
This collection is arranged alphabetically by record type into one series.
Biographical / Historical
Faith Wilding was born in 1943 in Paraguay and emigrated to the United States in 1961. She holds a degree in English from the University of Iowa. In 1969 she began her graduate studies and then received her Master of Fine Arts degree from California Institute of the Arts. She was married to Everett Frost, an English professor. Wilding and her husband were anti-war activists and members of the Students for a Democratic Society. While in Fresno, Wilding and her friend Suzanne Lacy became activists for the feminist movement.
Wilding became a teaching assistant in the Feminist Art Program that Judy Chicago founded at California State University, Fresno, in 1970. While there, she participated in the month-long, ground-breaking feminist exhibition Womanhouse, held in an empty house in Los Angeles in 1972. For Womanhouse, she made Crocheted Environment which she originally called Womb Room (1972) as well as the performance work Waiting.
Wilding wrote about the Feminist art movement in her book By Our Own Hands (Los Angeles, 1976). She has worked in various media including art, video, installations, and performances. Her work has been exhibited in North America, Europe and Asia, including at the Bronx Museum of the Arts, the Whitney Museum of Art, and the Drawing Center, all in New York City; in Los Angeles at the Museum of Contemporary Art and the Hammer Museum; the Riverside Art Museum; documenta X, Kassel; Ars Electronica Center, Linz; The Next Five Minutes Festival, Amsterdam; and Reina Sofia Museum, Madrid. Her audio work has been commissioned and broadcast by RIAS Berlin; WDR Cologne; and National Public Radio. In 1998, Wilding co-founded with artist Hyla Willis, subRosa, a cyberfeminist organization. The manifesto for subRosa states: "subRosa is a reproducible cyberfeminist cell of cultural researchers committed to combining art, activism, and politics to explore and critique the effects of the intersections of the new information and biotechnologies on women's bodies, lives, and work… Let a million subRosas bloom!"
Wilding taught at The School of the Art Institute of Chicago throughout her career. She has worked as a Research Fellow at the Studio for Creative Inquiry at Carnegie Mellon University, and a faculty member of the Master of Fine Arts in Visual Art Program at Vermont College, Norwich University. She has received several grants and awards in art, including a 2009 Guggenheim Fellowship.
In addition to her fine art work, Faith Wilding has served as a Pembroke Center Visiting Scholar at Brown University since 2011. She participates annually in the Pembroke Seminar where her scholarship focuses on feminist theory. In 2014, threewalls, a non-profit art gallery in Chicago, held the first retrospective of Wilding's work titled "Fearful Symmetries" that featured artwork spanning 40 years. In 2019, Fearful Symmetreies as a book. Wilding lives in Providence, Rhode Island but travels often to Los Angeles and internationally for exhibitions.
[Bio note derived from Wikipedia.]
Access & Use
Access to the collection:
There are no restrictions on access. The collection can only be seen by prior appointment. Some materials may be stored off-site and cannot be produced on the same day on which they are requested.
Use of the materials:
Although Brown University has physical ownership of the collection and the materials contained therein, it does not claim literary rights. Researchers should note that compliance with copyright law is their responsibility. Researchers must determine the owners of the literary rights and obtain any necessary permissions from them.
Preferred citation:
Faith Wilding papers, Ms.2019.007, Feminist Theory Archive, Brown University Library.
Contact information:
John Hay Library, University Archives and Manuscripts
Box A
Brown University
Providence, RI 02912
Telephone: Manuscripts: 401-863-3723; University Archives: 401-863-2148
Email: Manuscripts: hay@brown.edu; University Archives: archives@brown.edu

Administrative Information
| | |
| --- | --- |
| ABOUT THE COLLECTION |   |
| Acquisition: | Gift of Faith Wilding in 2019. |
| | |
| | |
| ABOUT THE FINDING AID |   |
| Author: | Mary Murphy on behalf of the Pembroke Center for the Teaching and Research on Women and the Brown University Library. |
| Encoding: | This finding aid was produced using ArchivesSpace on 2019-06-14. |
| Descriptive rules: | Describing Archives: A Content Standard |
| Sponsor: | Curatorial work and processing provided by the Pembroke Center for Teaching and Research on Women on behalf of the Feminist Theory Archive, Brown University Library. |
Additional Information
Inventory
---
| | | | | |
| --- | --- | --- | --- | --- |
| Box 1, folder 1 | | "Artist's statement and biography" | | n.d. |
| | | | | |
| --- | --- | --- | --- | --- |
| Box 1, Folder 2 | | Award program: Women's Causus for Art Lifetime Achievement Award | | 2014 |
| | | | | |
| --- | --- | --- | --- | --- |
| Box 1, Folder 3 | | Book lists re: "Books to order" | | 1972-1975 |
| | | | | |
| --- | --- | --- | --- | --- |
| Box 1, Folder 4 | | Conference program: Next Cyberfeminist International | | 1999 |
| | | | | |
| --- | --- | --- | --- | --- |
| Box 1, Folder 5 | | Conference file: ARTIVENT | | 1996 |
| | | | | |
| --- | --- | --- | --- | --- |
| Box 1, Folder 6 | | Conference file: Mothering as Creative Practice | | 2015 |
| | | | | |
| --- | --- | --- | --- | --- |
| Box 1, Folder 7 | | Correspondence (personal) | | 2006-2015 |
| | | | | |
| --- | --- | --- | --- | --- |
| Box 3 | | DVD: "subRosa selected projects" | | 2000-2005 |
| | | | | |
| --- | --- | --- | --- | --- |
| Box 1, Folder 8 | | Ephemera; includes an "Introduction to Consciousness Raising" How-to by the Radical New York Feminists | | ca.1975 |
| | | | | |
| --- | --- | --- | --- | --- |
| Box 1, Folder 9 | | Event file: SubRosa's "Love is Strong as Death: A Convivial Feast" at Brown University | | 2006 |
| | | | | |
| --- | --- | --- | --- | --- |
| Box 1, Folder 10 | | Exhibition brochures | | 2010-2014 |
| | | | | |
| --- | --- | --- | --- | --- |
| Box 1, Folder 11 | | Flyer re: human rights demonstration | | 2006 |
| | | | | |
| --- | --- | --- | --- | --- |
| Box 1, Folder 12 | | Journal re: Pembroke Seminar on consent | | 2011-2012 |
| | | | | |
| --- | --- | --- | --- | --- |
| Box 1, Folder 13 | | Lecture on feminist art; includes research material | | 1995 |
| | | | | |
| --- | --- | --- | --- | --- |
| Box 1, Folder 14 | | Lectures (various) | | 2014-2015 |
| | | | | |
| --- | --- | --- | --- | --- |
| Box 1, Folder 15 | | Notebooks | | 2005-2006 |
| | | | | |
| --- | --- | --- | --- | --- |
| Box 1, Folder 16 | | Notebooks | | 2007-2009 |
| | | | | |
| --- | --- | --- | --- | --- |
| Box 1, Folder 17 | | Notebooks | | 2010-2011 |
| | | | | |
| --- | --- | --- | --- | --- |
| Box 1, Folder 18 | | Notebooks | | 2012-2013 |
| | | | | |
| --- | --- | --- | --- | --- |
| Folder Pembroke Center Archives catch-all oversize box 2XXX | | Posters (oversize) | | 1975-1985 |
| | | | | |
| --- | --- | --- | --- | --- |
| Box 1, Folder 19 | | Print material: Accoustic Space 2, Net Audio Issue | | 1999 |
| | | | | |
| --- | --- | --- | --- | --- |
| Box 1, Folder 20 | | Print material: Artlines: Women's Causus for Art | | 2018-2019 |
| | | | | |
| --- | --- | --- | --- | --- |
| Box 1, Folder 21 | | Print material: From Dirt to Dinner Plate (zine) | | 2002 |
| | | | | |
| --- | --- | --- | --- | --- |
| Box 1, Folder 22 | | Print material: Spinning Off: A Newsletter of Women's Culture Presented by the Woman's Building | | 1979 |
| | | | | |
| --- | --- | --- | --- | --- |
| Box 1, Folder 23 | | Print material: Womanspace Journal | | 1973 |
| | | | | |
| --- | --- | --- | --- | --- |
| Box 1, Folder 24 | | Print material Women Artist's News, Volume 6, Numbers 2-3 | | 1980 |
| | | | | |
| --- | --- | --- | --- | --- |
| Box 1, Folder 25 | | Readings by Florence Howe, "Women and the Power to Change;" includes annotations by Wilding re: Womanhouse | | n.d. |
| | | | | |
| --- | --- | --- | --- | --- |
| Box 1, Folder 26 | | Readings: "Grad Readings" | | n.d. |
| | | | | |
| --- | --- | --- | --- | --- |
| Box 1, Folder 27 | | Readings: Performance Studies | | 2007-2008 |
| | | | | |
| --- | --- | --- | --- | --- |
| Box 1, Folder 28 | | Readings: Performance Studies | | 2007-2008 |
| | | | | |
| --- | --- | --- | --- | --- |
| Box 1, Folder 29 | | Readings: Women's Studies | | 2000-2012 |
| | | | | |
| --- | --- | --- | --- | --- |
| Box 1, Folder 30 | | Readings: Race, Gender, and Labor | | n.d. |
| | | | | |
| --- | --- | --- | --- | --- |
| Box 1, Folder 31 | | Subject file re: "Femnet Sex" | | 2011-2013 |
| | | | | |
| --- | --- | --- | --- | --- |
| Box 1, Folder 32 | | Subject file re: women artists | | 1975 |
| | | | | |
| --- | --- | --- | --- | --- |
| Box 1, Folder 33 | | Syllabus by Miwon Kwon re: "feminism and post feminism" | | 2000 |
| | | | | |
| --- | --- | --- | --- | --- |
| Box 1, Folder 34 | | Teaching file: Activists, Goddesses, and Cyborgs: Feminism and Art; includes syllabi from other professors as example | | 1998 |
| | | | | |
| --- | --- | --- | --- | --- |
| Box 1, Folder 35 | | Teaching file: Colaborative Art (Visiting Lecture in the Humanities at SUNY Purchase) | | 2001 |
| | | | | |
| --- | --- | --- | --- | --- |
| Box 1, Folder 36 | | Teaching file: Components of Performance | | ca.1996 |
| | | | | |
| --- | --- | --- | --- | --- |
| Box 1, Folder 37 | | Teaching file: Contemporary Art Issues: Art and Social Engagement | | 2000 |
| | | | | |
| --- | --- | --- | --- | --- |
| Box 2, Folder 1 | | Teaching file: Contemporary Performance Studies, Graduate Seminar (1 of 2) | | 2009 |
| | | | | |
| --- | --- | --- | --- | --- |
| Box 2, Folder 2 | | Teaching file: Contemporary Performance Studies, Graduate Seminar; includes "The Coming Insurrenction" zine (2 of 2) | | 2009 |
| | | | | |
| --- | --- | --- | --- | --- |
| Box 2, Folder 3 | | Teaching file: Leaky Bodies/ Unpopular Acts: Body Politics in Performance | | 2002 |
| | | | | |
| --- | --- | --- | --- | --- |
| Box 2, Folder 4 | | Teaching file: "Parson's Workshop" | | 2012 |
| | | | | |
| --- | --- | --- | --- | --- |
| Box 2, Folder 5 | | Teaching file: Perfomrace Art: Theory, History, and Practice | | 1996 |
| | | | | |
| --- | --- | --- | --- | --- |
| Box 2, Folder 6 | | Teaching file: Performance Theory and Practice | | 2002 |
| | | | | |
| --- | --- | --- | --- | --- |
| Box 2, Folder 7 | | Teaching file: Various course proposals | | 2003 |
| | | | | |
| --- | --- | --- | --- | --- |
| Box 2, Folder 8 | | Teaching philosophy statement and support material | | n.d. |
| | | | | |
| --- | --- | --- | --- | --- |
| Box 2, Folder 9 | | Writing: Being Like Leaves | | ca.1970-1980 |
| | | | | |
| --- | --- | --- | --- | --- |
| Box 2, Folder 10 | | Writing: By My Own Hands (annotated draft) | | ca.1975 |
| | | | | |
| --- | --- | --- | --- | --- |
| Box 2, Folder 11 | | Writing: By My Own Hands (published book); contains signed copy | | 1977 |
| | | | | |
| --- | --- | --- | --- | --- |
| Box 2, Folder 12 | | Writing: Feminist Education: Art, Politics and Community in the Los Angeles Women's Building | | 1981 |
| | | | | |
| --- | --- | --- | --- | --- |
| Box 2, Folder 13 | | Writing: Our Lady of the Scallop: The Metamorphosis and Survival of the Archetypal Feminine in Medieval and Rennaissance Italian Art; includes annotation added in 2019 | | 1969 |
| | | | | |
| --- | --- | --- | --- | --- |
| Box 2, Folder 14 | | Writing: Remembering Gran | | ca.1977 |
| | | | | |
| --- | --- | --- | --- | --- |
| Box 2, Folder 15 | | Writing: The Story of Eve | | 1971 |
| | | | | |
| --- | --- | --- | --- | --- |
| Box 2, Folder 16 | | Writing: What Is In a Name?; includes original sketches | | 1981 |
| | | | | |
| --- | --- | --- | --- | --- |
| Box 3, Folder 1 | | VHS tape: "2 video performances by Faith Wilding, 1. If Cyberfeminism…, 2. Tele-operator Performance" | | 2000-2001 |
| | | | | |
| --- | --- | --- | --- | --- |
| Box 3, Folder 2 | | VHS tape: "If Cyberfeminism," and "OBN Tape" | | n.d. |
| | | | | |
| --- | --- | --- | --- | --- |
| Box 3, Folder 3 | | VHS tape: "OBN-Video Wilding Clip" | | n.d. |
| | | | | |
| --- | --- | --- | --- | --- |
| Box 3, Folder 4 | | VHS tape: "Vulva De/Reconstructa" (1 of 2) | | 2000 |
| | | | | |
| --- | --- | --- | --- | --- |
| Box 3, Folder 5 | | VHS tape: "Vulva De/Reconstructa" (2 of 2) | | 2000 |
| | | | | |
| --- | --- | --- | --- | --- |
| Box 3, Folder 6 | | VHS tape: "Waiting - excepted from Womanhouse" | | 1972 |
| | | | | |
| --- | --- | --- | --- | --- |
| Box 3, Folder 7 | | VHS tape: "Womanhouse" | | 1995 |