Henry Howard Brownell Papers, 1828-1871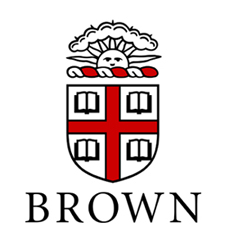 John Hay Library , Special Collections
Box A
Brown University
Providence, RI 02912
Tel: 401-863-2146
email: hay@brown.edu


Published in 2013
Collection Overview
| | |
| --- | --- |
| Title: | Henry Howard Brownell Papers |
| Date range: | 1828-1871 |
| Creator: | Brownell, Henry Howard, 1820-1872 |
| Extent: | 0.25 linear feet (22 folders) |
| Abstract: | The Henry Howard Brownell Papers, dating from 1827-1871, include short prose articles and stories in manuscript, poetry manuscripts, verse translations from Homer's Aeneid and a scrapbook of Brownell's poems. Brownell was a poet and lawyer from Connecticut. |
| Language of materials: | English |
| Repository: | John Hay Library , Special Collections |
| Collection number: | Ms.78.8 |
Scope & content
Short prose articles and stories in manuscript, poetry manuscripts, and verse translations from Homer's
Aeneid
and a scrapbook of Brownell's poems
Arrangement
This collection is organized by genre in 5 series:
Series 1. Prose
Series 2. Poetry manuscripts
Series 3. Printed poetry
Series 4. Newspaper clippings of poetry
Series 5. Copyrights
Biographical note
Born in
Providence, Rhode Island, Brownell (1820-1872) moved at an early age to East Hartford, Connecticut, where he spent the major portion of his life. He attended Trinity College
(then Washington College) in Hartford, and was admitted to the bar in 1844.
He quickly turned to literature and produced, in the 1850's, several volumes of general world history. It was, however, as a poet that he gained greatest fame. Some of his verse dates to as early as 1838, and his first volume of poetry was
Poems
(1847).
Ephemeron
followed in 1855, and his greatest poems--those concerning the Civil War, in which he served in a minor capacity with the Union Navy--were included in such volumes as
Lyrics of a day: or, Newspaper poetry
and
War-lyrics and other poems
(1866). Many of these had originally appeared in various Hartford newspapers, mainly the Courant. A selection of his war verse was published posthumously as
Lines of battle
(1912), edited by M.A. De Wolfe Howe. His work was praised by Oliver Wendell Holmes, Thomas Bailey Aldrich, and others.
Access & Use
Access to the collection:
There are no restrictions on access, except that the collection can only be seen by prior appointment. Some materials may be stored off-site and cannot be produced on the same day on which they are requested.
Use of the materials:
Although Brown University has physical ownership of the collection and the materials contained therein, it does not claim literary rights. Researchers should note that compliance with copyright law is their responsibility. Researchers must determine the owners of the literary rights and obtain any necessary permissions from them.
Preferred citation:
Henry Howard Brownell Papers, Ms. 78.8, Brown University Library.
Contact information:
John Hay Library , Special Collections
Box A
Brown University
Providence, RI 02912
Tel: 401-863-2146
email: hay@brown.edu

Administrative Information
| | |
| --- | --- |
| ABOUT THE COLLECTION |   |
| Acquisition: | The Henry Howard Brownell Papers were given to Brown University in January 1968 by Mrs. Clifford K. Rathbone of Providence, Rhode Island. |
| | |
| | |
| ABOUT THE FINDING AID |   |
| Author: | Finding aid prepared by S.T. Joshi |
| Encoding: | This finding aid was produced using the Archivists' Toolkit 2013-01-23 |
Additional Information
| | |
| --- | --- |
| Other information: | Brown University Library catalog record for this collection Henry Howard Brownell Papers |
Inventory
---
Series 1. Prose
| | | | | |
| --- | --- | --- | --- | --- |
| Container | | Description | | Date |
Series 2. Poetry manuscripts
| | | | | |
| --- | --- | --- | --- | --- |
| Container | | Description | | Date |
Series 3. Printed Poetry
| | | | | |
| --- | --- | --- | --- | --- |
| Container | | Description | | Date |
Series 4. Newspaper clippings of poetry
| | | | | |
| --- | --- | --- | --- | --- |
| Container | | Description | | Date |
Series 5. Copyrights
| | | | | |
| --- | --- | --- | --- | --- |
| Container | | Description | | Date |