Warren S. Gurney papers, 1863-1865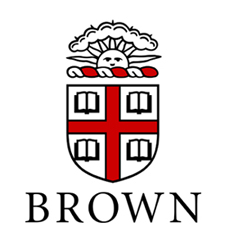 John Hay Library , Special Collections
Box A
Brown University
Providence, RI 02912
Tel: 401-863-2146
email: hay@brown.edu


Published in 2013
Collection Overview
| | |
| --- | --- |
| Title: | Warren S. Gurney papers |
| Date range: | 1863-1865 |
| Creator: | Gurney, Warren S. |
| Abstract: | The Gurney papers consist of forty-three letters pertaining to the Civil War, written between December 1863 and July 1865 by Warren S. Gurney, a bandmember of the 56th Massachusetts Regiment to his family in Massachusetts. The letters describe military life, the regiment's campaign in Virginia, and family matters. |
| Language of materials: | English |
| Repository: | John Hay Library , Special Collections |
| Collection number: | Ms.79.7 |
Scope & content
Throughout the letters, Gurney mentions camp life, military maneuvers and strategy, and family matters. Various letters describe African-American troops, the Battle of the Wilderness, the siege of Petersburg, executions of Union deserters, and the effects of the war on the South. As the war drags on, Gurney's dissatisfaction with the army and the Union Government in general becomes noticeable in his letters, particularly those of 1865. Several prominent Civil War figures, such as Grant, Lee, and Lincoln, are mentioned throughout the collection.
Arrangement
The letters are arranged chronologically.
Biographical note
Warren Gurney was the son of Joseph Gurney of Rockland, Massachusetts. During the war, Warren was a bandmember of the 56th Massachusetts Regiment, serving occasionally as a field hospital aide. After the war, Warren entered the jewelry business with his brother Lysander, and together they formed the Gurney Brothers Jewelers of Brockton, Mass., a firm which was still flourishing in the 1960s.
According to a brief obituary published in the
New York Times
, Gurney died suddenly in his sleep on June 19, 1896. The cause of death was thought to be apoplexy. He was then 57 years old.
Access & Use
Access to the collection:
There are no restrictions on access, except that the collection can only be seen by prior appointment. Some materials may be stored off-site and cannot be produced on the same day on which they are requested.
Use of the materials:
Although Brown University has physical ownership of the collection and the materials contained therein, it does not claim literary rights. Researchers should note that compliance with copyright law is their responsibility. Researchers must determine the owners of the literary rights and obtain any necessary permissions from them.
Preferred citation:
Warren S. Gurney papers, Ms. 79.7, Brown University Library.
Contact information:
John Hay Library , Special Collections
Box A
Brown University
Providence, RI 02912
Tel: 401-863-2146
email: hay@brown.edu

Administrative Information
| | |
| --- | --- |
| ABOUT THE COLLECTION |   |
| Acquisition: | The collection was given to Brown University by Mrs. George N. Abbott (Dorothy Gurney Abbott), granddaughter of Warren Gurney's brother, Lysander. The collection was either given or processed on April 20, 1960. Mrs. Abbott included a brief biography of the Gurney family and the history of Warren's letters, which were handed down through the Gurney family to Mrs. Abbott. For further information, consult Collection File. |
| | |
| | |
| ABOUT THE FINDING AID |   |
| Author: | Finding aid prepared by Dean Herrin, Student Intern, under the direction of Clifton H. Jones, Manuscripts Curator. |
| Encoding: | This finding aid was produced using the Archivists' Toolkit 2013-02-28 |
Additional Information
| | |
| --- | --- |
| Other information: | Brown University Library catalog record for this collection: Warren S. Gurney papers |
Inventory
---
Box 1, Folder 1
1863 Dec 27
1.0 item
Contents Note: Writing from "Camp Meigs Readville," Gurney discusses his arrival at camp.


1863
Box 1, Folder 2
1864 Jan-Apr
8.0 items
Contents Note: Letter from "Near Fort Hayes, Jones House, and Hancock Station" discusses executions in camp. Three letters from Readville detail the regiment's movements. Remaining letters are from Annapolis and discuss, passim., family matters, camp life, miilitary maneuvers, Confederate prisoners, and Black troops.


1864
Box 1, Folder 3
1864 May-Jun
7.0 items
Contents Note: Writing from Spotsylvania Court House and Hanover County, Virginia, Gurney describes his regiment's march towards Richmond, including the Battle of the Wilderness.


1864
Box 1, Folder 4
1864 Jul-Aug
5.0 items
Contents Note: Camped outside Petersburg, Virginia, Gurney talks about the Union siege on the city. Letters dated July 30 and August 2 discuss in detail an unsuccessful charge by a "Colored Division" and the subsequent bitterness of the white troops. Letter of August 2 also mentions Lincon's coming election.


1864
Box 1, Folder 5
1864 Sep-Oct
5.0 items
Contents Note: All letters are from a Union hospital near Petersburg, where Gurney is being treated for a thumb infection. Gurney discusses hospital life and the general military situation around Petersburg. Letters of October 25 and 26 briefly mention Lincoln's re-election attempt.


1864
Box 1, Folder 6
1864 Nov-Dec
4.0 items
Contents Note: Gurney writes from different camps and forts around Petersburg, discussing camp life, the military situation around Petersburg and the general Union strategy. Letter of November 18 discusses Gen. Ambrose Burnside.


1864
Box 1, Folder 7
1865 [Jan]-Feb
3.0 items
Contents Note: All of the letters are written from around Petersburg, and discuss the general military situation and family matters. In the letter dated 15 February, Gurney describes an execution and writes unfavourable remarks about the war and the U.S. Government.


1865
Box 1, Folder 8
1865 Mar-May
5.0 items
Contents Note: Still in Petersburg, Gurney writes in the March letters of his dissatisfaction with the government and his pay delays. The may letters find him in a much better mood, discussing the end of the war, the military parade in Washington, and the effects of the war on the South.


1865
Box 1, Folder 9
1865 Jun-Jul
5.0 items
Contents Note: Stationed near Alexandria, Gurney describes the last days of the war, the devastated Virginia countryside, and his desires to get home. His las letter, of 8 July, tells of his long-awaited discharge.


1865