Guide to the Frances Herriott Sargent Papers, 1928-1981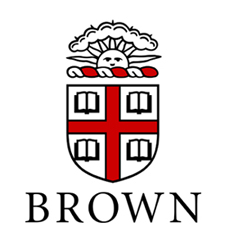 Brown University Library, University Archives
Box A, John Hay Library
Providence, RI 02912
Tel: 401-863-2148
Fax: 401-863-2093
E-mail: hay@brown.edu


Published in 2003
Collection Overview
| | |
| --- | --- |
| Title: | Frances Herriott Sargent papers |
| Date range: | 1928-1981 |
| Creator: | Sargent, Frances Herriott, 1901-1989 |
| Extent: | 1.25 linear feet |
| Abstract: | This collection traces the evolution and production of the play "Porgy" and its operatic expression, "Porgy and Bess". The collection is composed of the professional and personal papers of the assistant stage manager, Frances Herriott (later Frances Herriott Sargent), and provides insight into the major elements of production as well as the personal relationships of cast members and stage professionals. |
| Language of materials: | English |
| Repository: | Brown University Library, University Archives |
| Collection number: | Ms. 80.6 |
Scope & content
The collection includes a variety of items, among them the following: correspondence; lighting, property, and costume plots; news clippings; a book containing the original score of "Porgy and Bess" autographed by George Gershwin, Du Bose Hayward, and Rouben Mamoulian; photographs; and scattered museum pieces. Most of the material in the collection is from the creative period 1928 to 1942, during which the novel Porgy was undergoing a transformation, first to the format of the theater and ultimately to its most familiar form, the opera "Porgy and Bess".
Among the personal correspondence are letters and telegrams from George Gershwin, Ira Gershwin, Dudley Diggs, Du Bose Heyward, Rose McClendon, and Todd Duncan.
Arrangement
The collection is divided into 11 series according to physical type. Within each series the items are arranged roughly chronologically.
Series 1. Correspondence - letters
Series 2. Correspondence - telegrams and cablegrams
Series 3. Correspondence - postcards
Series 4. Production details
Series 5. Programs and stagebills
Series 6. Souvenir books
Series 7. Photographs
Series 8. Miscellaneous printed materials
Series 9. Miscellaneous items
Series 10. Books
Series 11. Museum pieces
Biographical note
Little is known about Frances Herriott Sargent other than that she was assistant stage manager for the Theater Guild production of both the play ("Porgy") and the opera ("Porgy and Bess"), and that subsequently she was stage manager and director of a California production of "Porgy and Bess" in 1937-1938.
Access & Use
Access to the collection:
There are no restrictions on access, except that the collection can only be seen by prior appointment. Some materials may be stored off-site and cannot be produced on the same day on which they are requested.
Use of the materials:
All researchers seeking to publish materials from the collections of the John Hay Library are requested to complete a Notice of Intent to Publish, prior to reproducing, quoting, or otherwise publishing any portion or extract from this collection. Although Brown University has physical ownership of the collection and the materials contained therein, it does not claim literary rights. It is up to the researcher to determine the owners of the literary rights and to obtain any necessary permissions from them.
Preferred citation:
Frances Herriott Sargent Papers, Ms. 80.6, Brown University Library.
Contact information:
Brown University Library, University Archives
Box A, John Hay Library
Providence, RI 02912
Tel: 401-863-2148
Fax: 401-863-2093
E-mail: hay@brown.edu

Administrative Information
ABOUT THE COLLECTION
 
Acquisition:
Mrs. Joseph Herriott Sargent donated the collection to Brown University Library. The date of the gift is uncertain, though there is reason to believe that it was received in 1964. Permission for use of any material in the Frances Herriott Sargent collection must be sought from the John Hay Library. Researchers are advised that Brown University does not claim literary rights to the material in the collection, and that the responsibility for determining these rights rests with the researcher. Accession A89-4 was given by Sargent, Frances Herriott in 1982 (via her sister, Mrs. Carl Bridenbaugh, wife of Professor Emeritus Carl Bridenbaugh -- History). Accession A89-43 was given by Bridenbaugh, Roberta Haines Herriott.
ABOUT THE FINDING AID
 
Author:
Finding aid prepared by Laura Pelafas.
Encoding:
Finding aid encoded by Phil McWade on 2003 Oct 24
Revisions:

2003 Oct 31

Revised by Phil McWade

2005 Mar 15

Revised to local encoding standards by Jennifer Betts

2010 Aug 16

Converted from dtd to schema by Jennifer Betts
Additional Information
Related material:
Related materials are held by Brown University Library and are retrievable by the following accession/collection numbers:

Porgy & Bess [videorecording]: an American voice / a presentation of the University of Michigan in collaboration with Vanguard Films and Mojo Working Productions, Inc. (Princeton, N.J.: Films for the Humanities & Sciences, 1999, c1997). Call number: ML410.G28 P67x 1999, Orwig Library
Inventory
---
Series 1. Correspondence - letters
Box 1, Folder 1
From Heyward (2), Mamoulian, Rouse, and Seymour.
5 items

November 1928-March 1929
Box 1, Folder 2
From McClendon, Paul, Gordon, and Cooper. Includes letters from three members of the London production of Porgy, writing about their experiences in England.
4 items

April-May 1929
Box 1, Folder 3
From Mama, Thomas, and McClendon (2). Includes letters from two members of the Porgy cast, expressing their regret for Miss Herriott's absence.
4 items

June-October 1929
Box 1, Folder 4
From Whipper, Frances, McClendon (2), and Rosenfield. Christmas cards with Porgy motif.
5 items

December 1929-March 1930
Box 1, Folder 5
From Du Bose Hayward, George Gershwin, Linley (3), and McClendon. Concerning the possibility of Miss Herriott working with the production of the musical version of Porgy.
6 items

November 1933-August 1934
Box 1, Folder 6
From Valls, George Gershwin, Mamoulian, and Turjman. Personal. Enclosed in the Turjman letter are photographs of Miss Herriott, John Bubbles, Red the prop man, and Porgy's goat.
4 items

December 1934-March 1936
Box 1, Folder 7
From From Todd Duncan and Munsell. Duncan discusses his efforts to get Miss Herriott into the production of Porgy and Bess; Munsell reports he recommended her to Merle Armitage to be stage manager of Porgy and Bess.
5 items

Julu 1936-September 1937
Box 1, Folder 8
From Du Bose, Heyward, Steiner, Todd Duncan and Burton. Includes letters pertaining to the production of Porgy and personal letters.
5 items

December 1937
Box 1, Folder 9
From Gladys Duncan, Jessye, Mary, Nicholson (2). Relating to the Herriott production of Porgy and Bess in California.
5 items

January-February 1938
Box 1, Folder 10
From Armitage and Mamoulian (2). Armitage outlines the financial difficulties of producing Porgy and Bess.
3 items

February 1938
Box 1, Folder 11
From Delano and from Todd and Gladys Duncan. Personal.
2 items

August 1938
Box 1, Folder 12
From Digges, Todd Duncan, and Lester (2). Includes business correspondence, among which is a letter from Digges to McClintic recommending Miss Herriott to be stage manager of Mamba's Daughter.
4 items

September 1938-April 1941
Box 1, Folder 13
From Todd and Gladys Duncan. Includes a description of the Duncans' personal experiences in London.
2 items

1942
Box 2, Folder 1
From Thomas Hellerman (2), Cheryl Crawford, Cliff Goldsmith, Clayton
6 items
Contents Note: A82-156


1929-1933
Box 2, Folder 2
From Jean, George S. Kaufman, Mary Morrison, Osgood Perkins
4 items
Contents Note: A82-156


1927
Box 2, Folder 3
Envelopes
2 items
Contents Note: A82-156


Box 2, Folder 23
From Zerka Moreno. Asks Frances to give a lecture at the American Society of Group Psychotherapy and Psychodrama.
1 item
Contents Note: A89-4


December 5, 1960
Series 2. Correspondence - telegrams and cablegrams
Box 1, Folder 14
From Agnes and the Gang, Quigly, the three Delanos, Waram, Mamoulian, Collidge and Mee, and McClendon. Wishing success for the Boston production.
7 items

August-October 1935
Box 1, Folder 15
From Rouben Mamoulian. Expresses his gratitude to Miss Herriott and to the whole Porgy and Bess company.
7 items

November 1935
Box 1, Folder 16
From George Gershwin, Crous, Mamoulian, Cobb and Roberta. Gershwin wires that he is having a fine time in Mexico. Course wishes Porgy and Bess company a merry Christmas. Mamoulian thanks Herriott for her letter. Cobb says she greatly admired the production. Roberta informs Miss Herriott that Shirley Burke of the Theater Guild wishes to see her Friday.
5 items

November 1935-September 1937
Box 1, Folder 17
From Brown, Ira Gershwin, Digges, Mamoulian, and Steinert. Expressing best wishes for the production of Porgy and Bess.
5 items

February 1938
Box 1, Folder 18
From Howard, Ruth, and Clarice; Gladys Duncan; Rutherford; and Lester (2). Lester asks Frances to stay on as stage manager of Porgy and Bess.
5 items

February 1938-March 1941
Box 2, Folder 4
From Theresa Hellburn, Cheryl Crawford, Edwin Lester, Rose McCleudon, Gertrude Moran, Howard Ruth and Clarice, Wilma, unsigned (2)
8 items
Contents Note: A82-156


1929-1938
Series 3. Correspondence - postcards
Box 1, Folder 19
From Johnson, Gladys and Todd Duncan (2) Brown, and Elsy. Concerning vacations.
5 items

May 1928-November 1938
Box 1, Folder 20
Six unused picture postcards, four of which depict scenes from Porgy and Bess.
6 items

Box 2, Folder 5
Blank card.
1 item
Contents Note: A82-156


Series 4. Production details
Box 1, Folder 21
Lists of the cast of Porgy and Bess and the understudies for each part.
4 items

Box 1, Folder 22
Porgy and Bess cast list.
1 item

Box 1, Folder 23
Lists of addresses and phone numbers of the cast and crew.
2 items

Box 1, Folder 24
Lighting cue sheet for Porgy and Bess.
1 item

Box 1, Folder 25
Lighting directions.
2 items

Box 1, Folder 26
Draft of lighting cue sheet.
1 item

Box 1, Folder 27
Lighting cue sheet.
1 item

Box 1, Folder 28
Key to switchboard.
1 item

Box 1, Folder 29
Stage direction and diagrams.
10 item

Box 1, Folder 30
Property plot, listing props and their places and times on stage.
1 item

Box 1, Folder 31
A second property plot.
1 item

Box 1, Folder 32-35
Four different property plots for Porgy and Bess.
4 items

Box 1, Folder 36
Two copies of the costume plot and one copy of the costume chart, detailing the cast's costumes.
3 items

Box 1, Folder 37
Costume chart.
1 item

Box 1, Folder 38
sketchbook with diagrams of sets of Porgy and Bess.
1 item

Box 1, Folder 39
Contains the Rhythm Scene, changes in the production for December 10, descriptive information on the War Memorial Opera House, extra refrains for Ain't Necessarily So, and two copies of the Theater Guild's dressing room sheet.
8 items

Box 1, Folder 40
Leaves from a notebook kept by Frances Herriott during the production of Porgy and Bess.
1 item

Series 5. Programs and stagebills
Box 1, Folder 41
Contains the Theater Guild's souvanier program, which includes a history of the guild, photographs of its acting company and guest players, and discussion of several of its productions, including Porgy.
1 item

Box 1, Folder 42
Advertisements of the Theater Guild's production of Porgy at the Blackstone theater.
5 items

Box 1, Folder 43
Program guide to the London production of Porgy in His Majesty's Theater, in the Spring of 1929.
1 item

Spring 1929
Box 1, Folder 44
Program guide from the Ohio Theater (Cleveland).
1 item

Box 1, Folder 45
Program guide from the Lyceum Theater, Minneapolis, December 1928-January 1929. Newspaper clipping from the Minneapolis Journal, January 8, 1929.
2 items

December 1928-January 1929 and January 8, 1929
Box 1, Folder 46
Hotel Greeter's Guide and Hotel Directory of Wisconsin (c. 1928), 32 p.
1 item

1928
Box 1, Folder 47
Contains The Playgoer: The Magazine of the Theater, which includes an advertisement for the Theater Guild production of Porgy at the Blackstone Theater, November 5, 1928, and a program guide to the Victory Theater, Dayton, Ohio, November 1, 1928.
2 items

November 1 and 5, 1928
Box 1, Folder 48
Three program guides, including one from the Erlanger Theater, Buffalo, New York, 1927.
3 items

1927
Box 1, Folder 49
Program guide from the Princess Theater, Toronto, Ontario, and the Republic Theater, 42nd. St., West of Broadway.
2 items

1928-1929
Box 1, Folder 50
Programs from the Hollis St. Theater and the Erlanger Theater, Philadelphia. Also a silkscreen program from the Republic Theater.
3 items

Box 1, Folder 51
The October 25, 1935 issue of Musical America, with a cover story on Porgy and Bess.
1 item

October 25, 1935
Box 1, Folder 52
Two copies of the Alvin Theater Playbill and a program from the Colonial Theater, Boston, Massachusetts.
3 items

September 30, 1935
Box 1, Folder 53
Copy of Concertgoer (The Program of the Elmer Wilson Concert Course) and three copies of the program of Porgy and Bess at the Philharmonic Auditorium.
4 items

February 3, 1938
Box 1, Folder 54
Copies of the Playgoer, the official program of the Curran Theater, February 14.
2 items

Box 1, Folder 55
Copies of a stagebill advertising Porgy and Bess at the Philharmonic Auditorium.
12 items

February 4-12, 1938
Box 1, Folder 56
Stadium Concerts Review, Lewisohn Stadium, College of the City of New York, and the National Symphony Orchestra Magazine.
3 items

August 8-10, 1937
Box 1, Folder 57
Program guides to the George Gershwin Memorial Concert in the Hollywood Bowl.
2 items

September 7, 1937
Box 1, Folder 58
A copy of the Playbill from the Majestic Theater and a program guide for a radio concert by Todd Duncan.
2 items

Box 1, Folder 59
Copies of The Theater Guild Presents Porgy and Bess, 22 p.
2 items

Box 1, Folder 60
Copies of Cheryl Crawford Presents George Gershwin's Immortal Porgy and Bess (New York: sold by Al Greenstone) 61 p. One has a red cover; the other is brown.
2 items

Box 1, Folder 61
Copies of Merle Armitage in association with Paul Posz and by arrangement with the Theater Guild presents Porgy and Bess (Printed by Lynton R. Kistler, ltd.) 24 p.
2 items

Box 2, Folder 12
Broadsides for various Theater Guild productions.
5 items
Contents Note: A82-156


Box 2, Folder 13-18
Programs from other (non Porgy) productions.
23 items
Contents Note: A82-156


Box 2, Folder 19
Ralph Bellamy Players: The Princess Theater, bound program.
1 item
Contents Note: A82-156


Box 2, Folder 6
The Playgoer.
3 items
Contents Note: A82-156


Box 2, Folder 35
Porgy and Bess publicity material
4 items
Contents Note: A89-43


Box 1, Folder 62
Photos of Frances Herriott, Hartford, De Wolf, Sanford, and one of opening night at the Colonial Theater in Boston, September 30, 1935, which includes George Gershwin, Du Bose Heyward, and Rouben Mamoulian.
7 items

Box 2, Folder 9
Photo of Annie Brown, 1936, signed.
1 item
Contents Note: A82-156


Box 2, Folder 25
Photo of Frances Herriott Sargent.
1 item
Contents Note: A89-4


Box 2, Folder 26
Various Photos--some autographed, many of scenes from or cast of Porgy and Bess.
22 items
Contents Note: A89-4


Box 2, Folder 32
Unidentified group photo
1 item
Contents Note: A89-43


1981
Box 2, Folder 28
Photos of Ralph Bellamy
8 items
Contents Note: A89-43


1981
Series 8. Miscellaneous printed materials
Box 1, Folder 63
News clippings.
5 items

May 1928-February 1940
Box 1, Folder 64
Undated news clippings.
4 items

Box 1, Folder 65
Clippings of critical responses to the New Your production in 1935.
9 items

1935
Box 1, Folder 66
Boston clippings.
8 items

Box 1, Folder 67
Chicago clippings.
5 items

February-March 1936
Box 1, Folder 68-69
California clippings.
16 items

Box 1, Folder 70
Clippings about the Gershwin Memorial Concert and the Cheryl Crawford production of Porgy and Bess in New Jersey.
5 items

1942
Box 1, Folder 71
Gravure section of the New York Herald Tribune Sun, March 1, 1936 and a clipping from the Daily News about Rose McClendon.
2 items

May 1928-February 1940
Box 1, Folder 72
The March 1939 issue of National Geographic Magazine.
1 item

March 1939
Box 1, Folder 73
Clippings of obituary notices of Du Bose Heyward.
3 items

June 6, 1940
Box 1, Folder 74
Undated clippings, including photographs of Todd Duncan, Howard Mitchell (conductor of the National Symphony Orchestra), and pianist Don Shirley.
3 items

Box 2, Folder 21
The New Yorker clippings.
3 items
Contents Note: A82-156


Box 2, Folder 22
Various clippings.
9 items
Contents Note: A82-156


Box 2, Folder 24
Sociometry journal, Theater Arts, March 1945, St. Elizabeth's Hospital clipping.
3 items
Contents Note: A89-4


December 5, 1960
Box 2, Folder 27
Various clippings, cards, and broadsides.
8 items
Contents Note: A89-4


Box 2, Folder 36
Profile of Lyonel Feninger
2 items
Contents Note: A89-43


Box 2, Folder 37
Sociometry journal
1 item
Contents Note: A89-43


May 1941
Series 9. Miscellaneous items
Box 1, Folder 75
Contains a note from Frances Herriott concerning the telegrams in folder 15, business cards, and an initialed handkerchief to Frances from Rose McClendon.
7 items

Box 1, Folder 76
Verses written for the cast party and a schedule of hotel rates in San Francisco in 1930.
5 items

Box 1, Folder 77
Copies of contracts with Merle Armitage Concerts, Incorporated, October 7, 1937 and January 3, 1938, making her stage manager for Porgy and Bess.
2 items

October 7, 1937 and January 3, 1938
Box 2, Folder 6
Booklet of Plays and Films Seen or Recommended.
1 item
Contents Note: A82-156


Box 2, Folder 7
Contracts.
4 items
Contents Note: A82-156


Box 2, Folder 8
License to have possession of a pistol.
1 item
Contents Note: A82-156


Box 2, Folder 10
Catfish Row business card.
1 item
Contents Note: A82-156


Box 2, Folder 11 and 31
Stage manager's time sheet.
2 items
Contents Note: A82-156, A89-43


Box 2, Folder 28
Frances Herriott Sargent obituary
1 item
Contents Note: A89-43


1981
Box 2, Folder 29
Memoranda for Stage Managers
1 item
Contents Note: A89-43


Box 2, Folder 30
Doodles
4 items
Contents Note: A89-43


Box 2, Folder 34
The Art of Rehearsal by Bernard Shaw
1 item
Contents Note: A89-43


Box 1, Folder 78
The Theater Guild Presents Porgy and Bess, music by George Gershwin (New York: Gershwin Publishing Corporation). A copy of the original score inscribed to Frances Herriott by Gershwin, Heyward, and Mamoulian. The score bears Herriott's production notes, corrections, etc.
1 item

Box 1, Folder 79
Porgy: A Play in Four Acts (Garden City, Doubleday, Doran and Co., 1928). The Theater Guild Acting Version. A copy in the original wrappers and signed by members of the cast.
1 item

Box 1, Folder 80
Spiritual Songs from the Theater Guild production of Porgy (New York: Bibo, Bloeden, and Lang, 1928) in the original painted wrappers.
1 item

| | | | | |
| --- | --- | --- | --- | --- |
| Box HM, Folder 70 | | Bell used by Rouben Mamoulian for rehearsal. | | |
| | | | | |
| --- | --- | --- | --- | --- |
| Box HM, Folder 71 | | Baton used to conduct the Rhythm Scene, Act II, Scene I. | | |
| | | | | |
| --- | --- | --- | --- | --- |
| Box HM, Folder 72 | | Ribbon for the Jenkins Orphan Band in the Picnic Scene. | | |
| | | | | |
| --- | --- | --- | --- | --- |
| Box HM, Folder 73 | | Another ribbon for the Jenkins Orphan Band. | | |