Harry Crosby Papers, ca. 1919-1955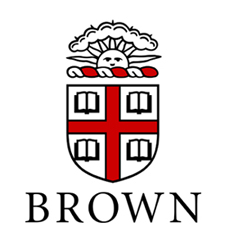 John Hay Library , Special Collections
Box A
Brown University
Providence, RI 02912
Tel: 401-863-2146
email: hay@brown.edu


Published in 2013
Collection Overview
| | |
| --- | --- |
| Title: | Harry Crosby Papers |
| Date range: | ca. 1919-1955 |
| Creator: | Crosby, Harry, 1898-1929 |
| Extent: | 0.25 Linear feet |
| Abstract: | Harry Crosby (1898-1929) was an American poet and publisher. The Harry Crosby Papers consist of correspondence, notebooks, manuscripts, photographs, legal documents, and a biography. |
| Language of materials: | English |
| Repository: | John Hay Library , Special Collections |
| Collection number: | Ms.88.3 |
Scope & content
The Harry Crosby Papers include 19 letters to Constance Atherton, Comtesse de Jumilhac; letters from Atherton and related correspondence; 2 notebooks with letter and unpublished aphorisms addressed to Atherton; book belonging to Harry and Caresse Crosby; 10 manuscript notebooks; page proofs (bound) for
Shadows of the sun
and for
Chariot of the sun
; other writings; two albums of photographs; and Caresse Crosby's correspondence with several writers, editors, and publishers. The collection also includes Crosby's last will and testament; typescript (carbon) of his
The De Geetere Maldoror
; and a biographical sketch of him written by his wife, Caresse Crosby.
Arrangement
This collection is organized in 3 series.
Series 1. Correspondence and related material
Series 2. Writings and photographs of Harry Crosby
Series 3. Papers of Caresse Crosby relating to Harry Crosby
Within each series, items are arranged by type of material.
Biographical/Historical note
Harry Crosby (1898-1929) was an American poet and publisher born in Boston, Massachusetts to a wealthy and socially prominent family. In 1922 Crosby married Mary Phelps Jacob Peabody, a Boston socialite and divorcee, then called "Polly", later known as Caresse Crosby. As members of the American expatriate community in Paris in the 1920s, they founded the
Black Sun Press
, publishing noted limited editions of James Joyce, T.S. Eliot, Ernest Hemingway, D. H. Lawrence and other major authors of the 1920s. Crosby's own writings, both published and in his notebooks, reflect his fascination for the cult of the sun. Crosby committed suicide with his mistress, Josephine Rotch, in New York on December 10, 1929.
Caresse Crosby continued Black Sun Press and Crosby Continental Editions in to the 1940s.
Constance Atherton, the "Comtesse de Jumilhac", was sometimes referred to by Harry Crosby by the nickname "Queen of Pekin". In the 1932 San Francisco Social Register, her name and that of her husband appear as "Rogers, Mr. & Mrs. Eliot (Atherton-de Jumilac-Constance C. COOLIDGE), Santa Barbara, Cal.".
Access & Use
Access to the collection:
There are no restrictions on access, except that the collection can only be seen by prior appointment. Some materials may be stored off-site and cannot be produced on the same day on which they are requested.
Use of the materials:
All researchers seeking to publish materials from the collections of the John Hay Library are requested to complete a Notice of Intent to Publish, prior to reproducing, quoting, or otherwise publishing any portion or extract from this collection. Although Brown University has physical ownership of the collection and the materials contained therein, it does not claim literary rights. It is up to the researcher to determine the owners of the literary rights and to obtain any necessary permissions from them.
Preferred citation:
Harry Crosby Papers, Ms. 88.3, Brown University Library.
Contact information:
John Hay Library , Special Collections
Box A
Brown University
Providence, RI 02912
Tel: 401-863-2146
email: hay@brown.edu

Administrative Information
| | |
| --- | --- |
| ABOUT THE COLLECTION |   |
| Acquisition: | The Harry Crosby Papers were a gift to Brown University from Caresse Crosby and received in 3 installments on Sept. 25, 1955 (A88-24, accession numbers HA4579-4587), Feb. 6, 1973 (A88-24, accession numbers HA23787-90), and Jan. 12, 1981 (A81-5). Additional material was purchased from George Robert Minkoff on June 3, 1988 (A88-24). |
| | |
| | |
| ABOUT THE FINDING AID |   |
| Encoding: | This finding aid was produced using the Archivists' Toolkit 2013-02-05 |
Additional Information
| | |
| --- | --- |
| Other information: | Brown University Library catalog record for this collection: Harry Crosby Papers |
Inventory
---
Series 1. Correspondence and related material
Letters from Harry Crosby to Constance Atherton
| | | | | |
| --- | --- | --- | --- | --- |
| Container | | Description | | Date |
Letters to and from Constance Atherton
| | | | | |
| --- | --- | --- | --- | --- |
| Container | | Description | | Date |
Notebooks
| | | | | |
| --- | --- | --- | --- | --- |
| Container | | Description | | Date |
Printed material
| | | | | |
| --- | --- | --- | --- | --- |
| Container | | Description | | Date |
Series 2. Writings and photographs of Harry Crosby
Writings of Harry Crosby
Original Harris call number for the 10 volumes (Codex 2-11): 1926 C94923n Harris Rare

| | | | | |
| --- | --- | --- | --- | --- |
| Container | | Description | | Date |
Photograph albums
| | | | | |
| --- | --- | --- | --- | --- |
| Container | | Description | | Date |
Series 3. Papers of Caresse Crosby relating to Harry Crosby
| | | | | |
| --- | --- | --- | --- | --- |
| Container | | Description | | Date |
Letters from Caresse Crosby to Brown University Library staff
| | | | | |
| --- | --- | --- | --- | --- |
| Container | | Description | | Date |